KOICA inaugurates first modern medical center in mountainous region of Vietnam
The Korea International Cooperation Agency (KOICA) on May 12 announced the completion of the medical station of Vinh Loi commune, Son Duong district, the northern mountainous province of Tuyen Quang.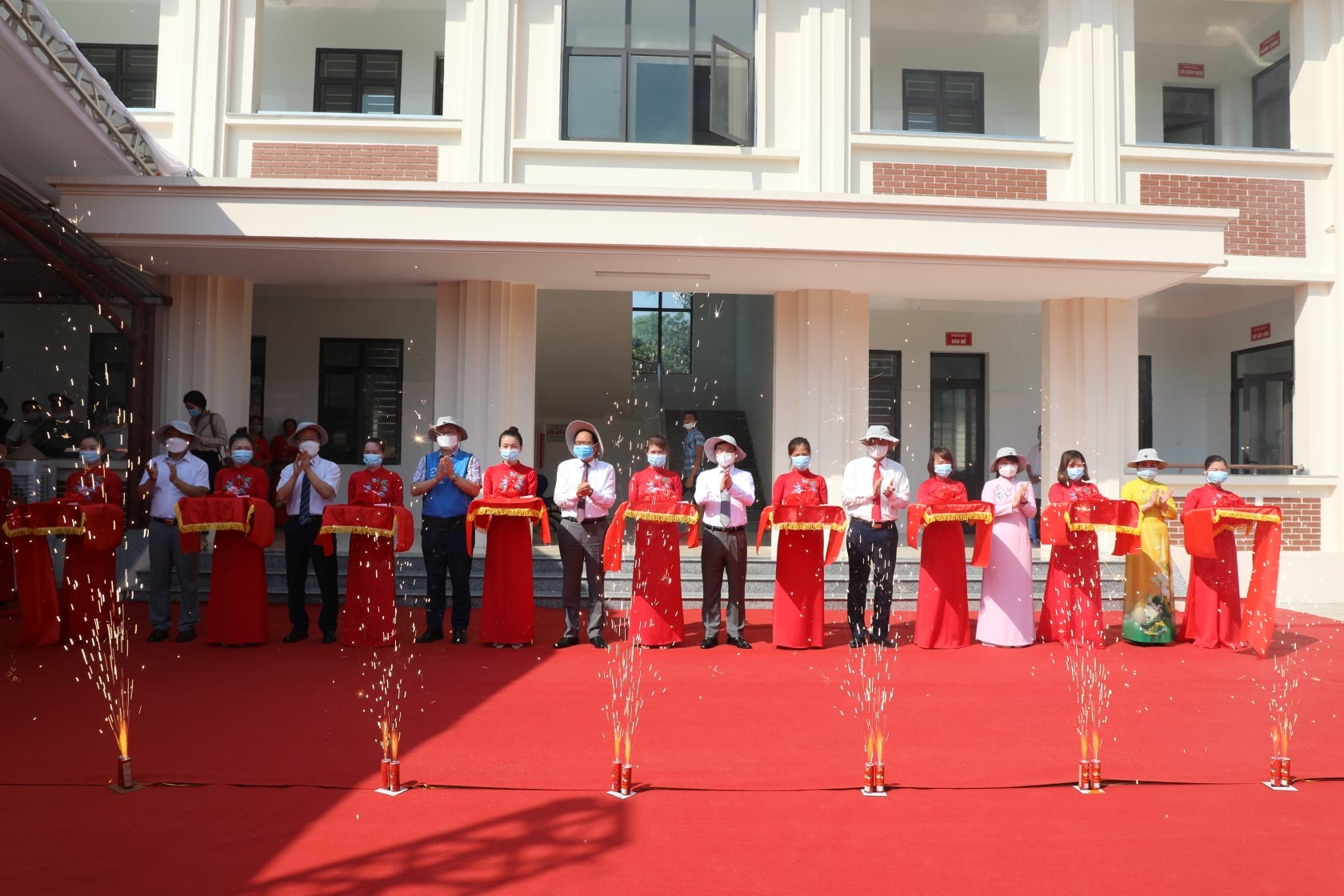 Delegates cut the ribbon to inaugurate the Vinh Loi Commune Health Station in Son Duong District, Tuyen Quang Province, May 11, 2021. Photo: KOICA Vietnam
On May 11, the People's Committee of Tuyen Quang Province held an inauguration ceremony for the medical station of Vinh Loi commune in Son Duong district.
This is the first work in the framework of the Tuyen Quang province Rural Development Project funded by the Republic of Korea (RoK) through with a total investment of USD 15 million, in order to improve health infrastructure in the Northern mountainous region.
Chairman of the People's Committee of Tuyen Quang province, Nguyen Van Son, along with RoK's Ambassador to Vietnam, Park Noh Wan, KOICA Country Director in Vietnam, Cho Han-Deog and other participants cut the ribbon to inaugurate the facility.
Vinh Loi commune medical station has two floors, 675 ㎡ wide, equipped with emergency room, treatment room, delivery room, medical training room, with more than 60 kinds of modern medical equipment providing basic medical services.
The project is expected to contribute to improving the quality of medical examination and treatment and primary health care for local people at the grassroots level.
In addition to the Vinh Loi Commune health station, there are also two other commune clinics, six schools, one inter-commune road, seven inter-village roads, and three irrigation works that are currently under construction and preparing to invest as planned under the RoK-supported project.
The Tuyen Quang Rural Development Programme focuses on empowering women, improving sustainable livelihoods, building capacity and improving the quality of healthcare and education, towards comprehensive and sustainable development in difficult communes across Tuyen Quang, as well as improving the quality of life of local people.
On the occasion, the provincial leaders had a meeting with the Korean side, during which they shared information about Tuyen Quang's socio-economic achievements in recent years, including the value of the support from the Korean side.
They identified potential fields of cooperation, including partnerships between the province and RoK localities, official development assistance (ODA), and agriculture, tourism, transport-smart urban building, labour and employment, education and training, and industry and trade.
Chairman of the provincial People's Committee Nguyen Van Son voiced his hope that the RoK Embassy, via the KOICA Vietnam Office, will continue to assist the province with smart urban development in Tuyen Quang city, along with high-tech agricultural production and the inclusion of local products in the global value chains of RoK companies.
He also called upon RoK side to assist Tuyen Quang in attracting investment in tourism development and creating optimal conditions for students at vocational schools to study and work in the RoK.
The ambassador added that he will continue to introduce Tuyen Quang to RoK localities to form partnerships and help local people temporarily work in the country and consider aid in education, health care and human resources training, thereby luring more RoK businesses to the province.
He hoped that Tuyen Quang will promptly open an expressway linking it with the Noi Bai-Lao Cai expressway so as to facilitate cooperation between the province and the RoK.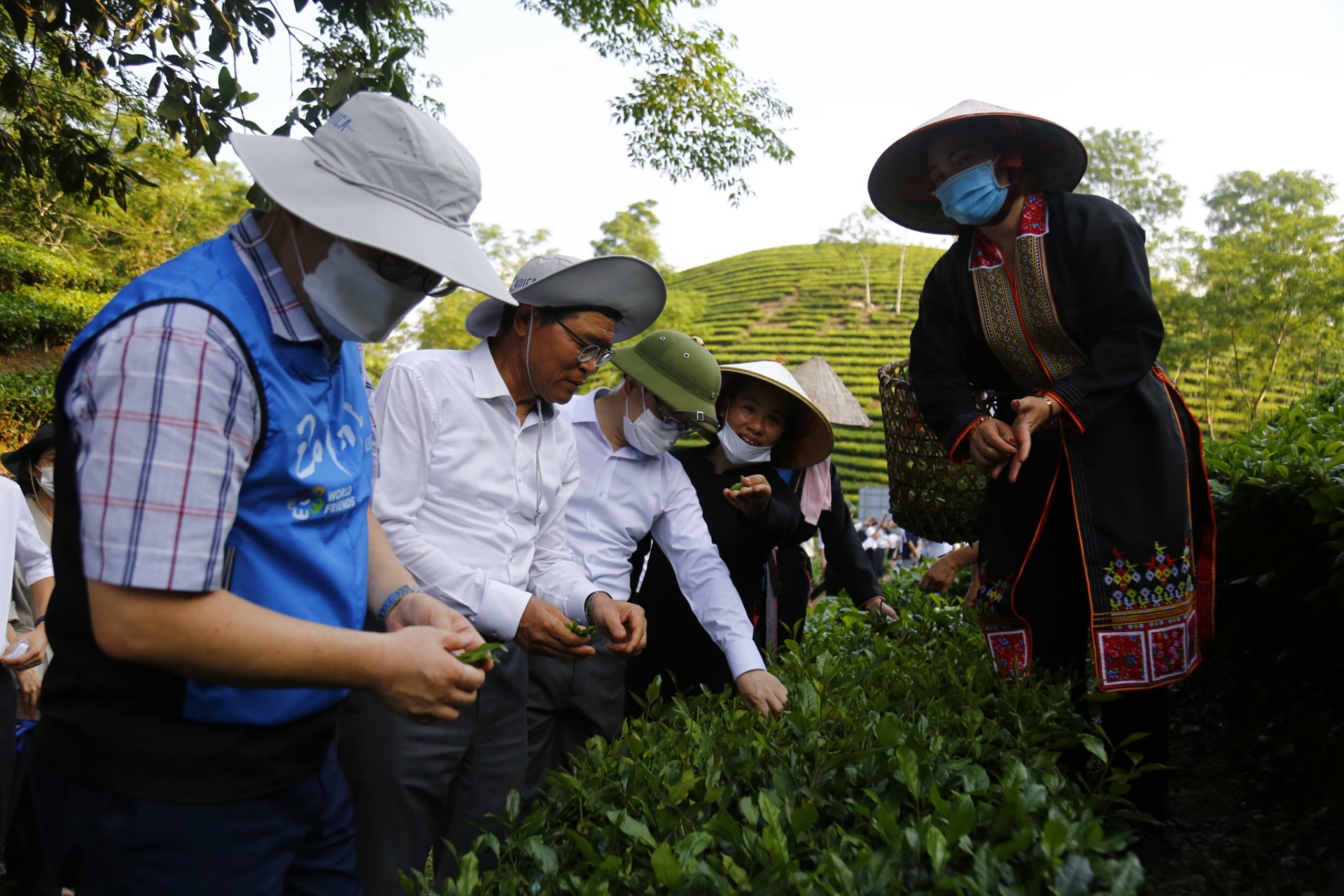 Delegates visit tea field in Tuyen Quang province which is one of the provinces has the largest area of tea growing in the northern mountainous region. Photo: KOICA Vietnam
Tuyen Quang province is about 170km north of Hanoi, this is the place that President Ho Chi Minh chose to be the revolutionary base in 1945 and has many historical significance during the nine years of resistance war against the French.
However, due to the mountainous terrain, lack of infrastructure for health care services, very inconvenient transportation, and low arable land, it is classified as a typical poor locality in Vietnam. According to a Vietnam survey in 2019, the poverty rate of Tuyen Quang is 27.8%, double the overall average of 11.8% in rural areas in Vietnam.
Tuyen Quang is now home to six RoK projects with registered capital of nearly USD 32 million. Of which, a rural development project is being implemented in the province using non-refundable aid from the RoK Government via KOICA, totalling USD 18.39 million./.
Korean NGO supports children with difficulties

Korean non-governmental organization Good Neighbors implements projects to promote and protect child rights, strengthen global partnership, and advocate for the most vulnerable in Vietnam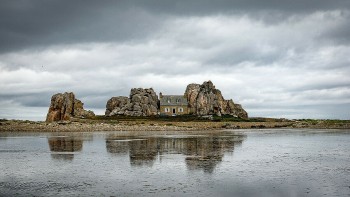 Travel
In a quiet little village of Plougrescant, France, tourists can visit this quirky and extraodrinary Castel Meur, also known as "The House Between The Rocks", which has become an attraction for many years.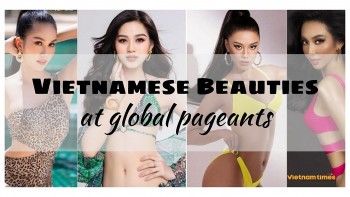 Handbook
Do Thi Ha, Pham Ngoc Phuong Anh, Nguyen Thuc Thuy Tien and Nguyen Huynh Kim Duyen set to vie for global beauty pageants.
World
In the outskirt of Poland, there is a pretty rural village that is called "The painted village" for its amazing and unique tradition of painting their homes inside and out with colorful floral patterns, making this place the most photogenic spot.