Korean Teacher Holds Painting Exhibition about Vietnam
The watercolor painting exhibition about Vietnam at Gallery Yeonjung in Incheon demonstrates the daily life of people in the country's western region.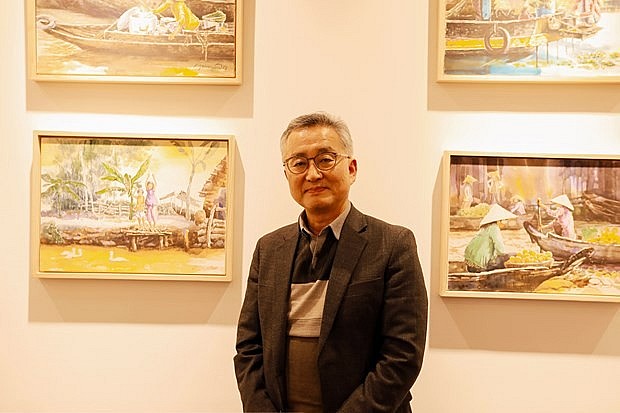 Kim Jai-min. (Photo: VNA)
To celebrate Vietnam - South Korea's 30th anniversary of diplomatic relations, Kim Jai-min holds an exhibition in Incheon. The exhibition introduced Kim Jai-min's watercolor paintings about the Vietnamese western region, such as My Tho, Vinh Long, and Can Tho.
Kim Jai-min, a retired teacher of Songdo High School in Incheon (South Korea), has a great passion for the country and people of Vietnam. He has used watercolors to redraw pictures he has taken during his travels to Vietnam over the past 30 years and display them in exhibitions about Vietnam, the country he has "fallen in love with."
"I have traveled to Vietnam about 30 times since 1993 and thereby gained many documents and beautiful memories about the land and the people."
"The more I travel, the deeper my feelings for Vietnam get. Ten years ago, I started to draw with inspiration from the photos I took. They were mainly for the Vietnamese people living in South Korea, especially women who married Korean men, to somewhat ease their homesickness."
Kim Jai-min has made many contributions to a harmonious multicultural society as he has held 10 different watercolor painting exhibitions from 2019 to 2021.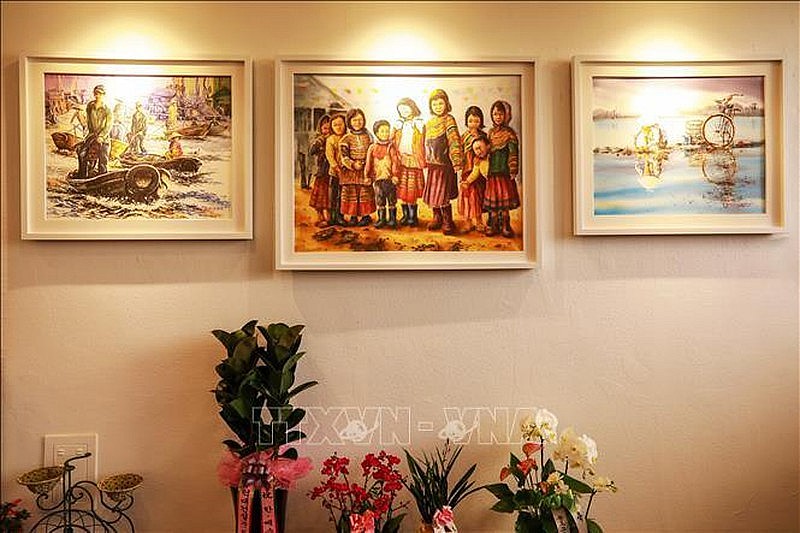 Kim Jai-min's paintings. (Photo: VNA)
With his 30 years of experience, he wrote a book named "Vietnamese travels by a Korean" (1994) and "Inside Vietnam" (2015).
He also joined an EBS program "Tourism Chronicle" to introduce Vietnam tourism and co-write a book named "A story about Vietnam" with Professor Kim Young-sun of Inha University (2015) which helps Koreans have a deeper understanding of Vietnam.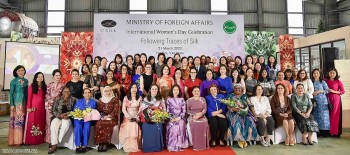 Friendship
Female ambassadors, representatives from diplomatic corps and international organizations, along with spouses of diplomats in Vietnam gathered together to find about more about silk weaving and silk products in Vietnam.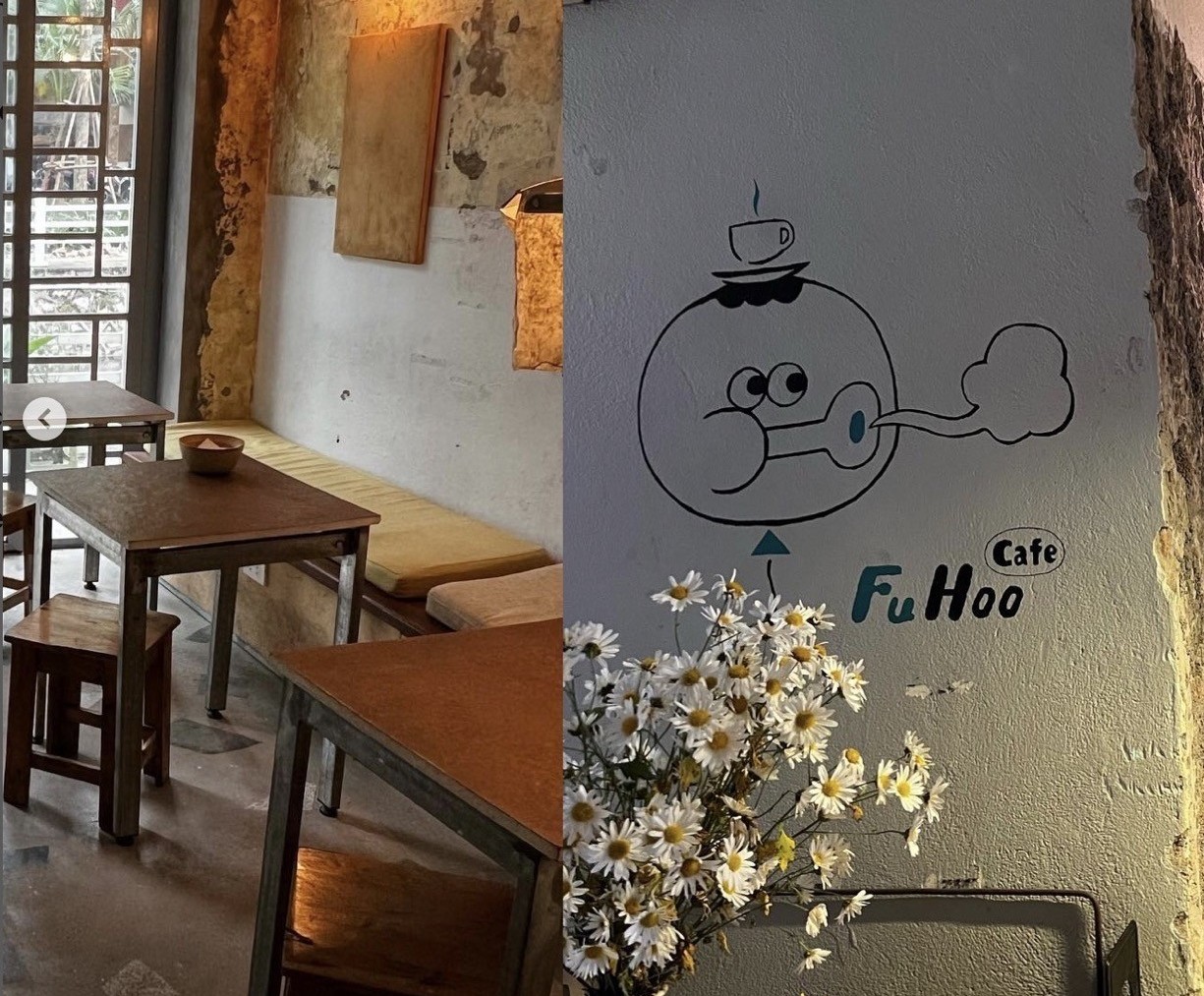 Focus
During three months of Covid-lockdown, Japanese architect Kosuke Osawa came up with the idea of a coffee shop/social gathering space in the heart of Hanoi city. After only a year since its opening, Kosuke's café has created an active and friendly community loved by both locals and expats.
February 24, 2023 | 06:30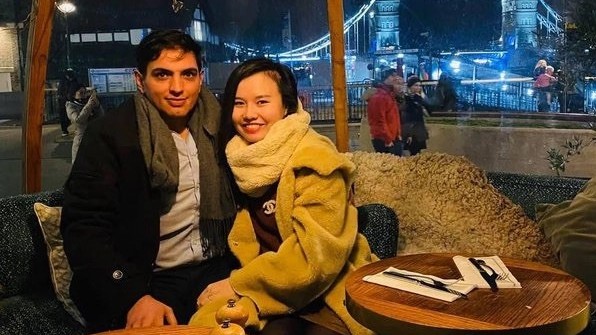 Expats in Vietnam
A modern fairytale between a Vietnamese beauty and a German had turned into a fruitful marriage since 2018. It all started with a song.
February 21, 2023 | 14:12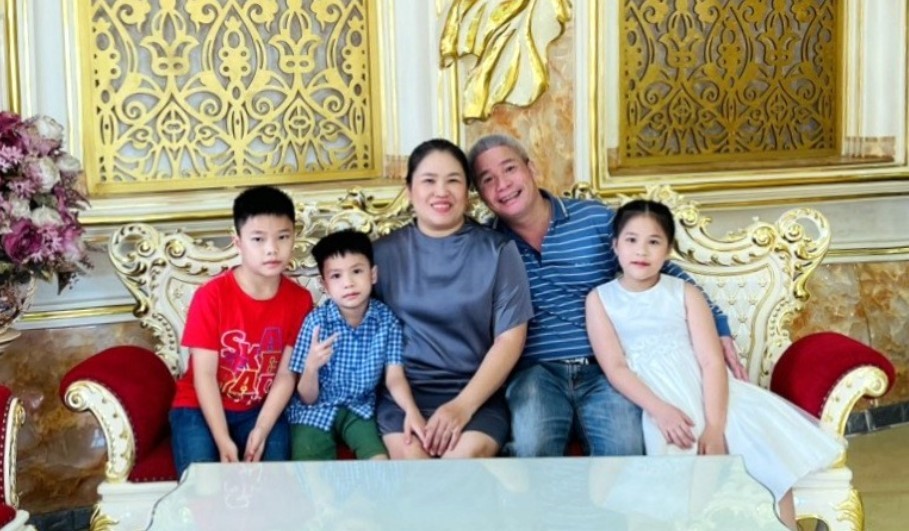 Expats in Vietnam
For Nun, a Lao bride in Vietnam, simple gestures of care are sometimes worth thousand times more than gifts or flowers.
February 20, 2023 | 12:04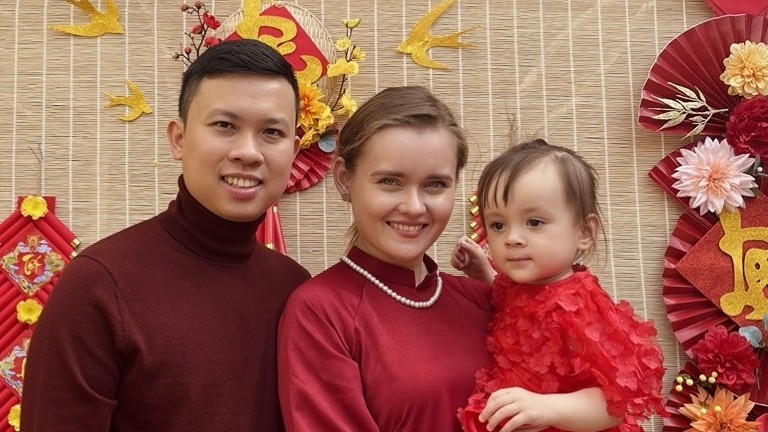 Expats in Vietnam
According to Phan Vu Son and Sophia Koshelna, love is the secret ingredient for a sweet multicultural family dynamic.
February 14, 2023 | 10:19