"Korean Tourists Miss Vietnam," says Vietnam Tourism Ambassador in RoK
As Vietnam prepares to open up to international tourists, Ly Xuong Can, a descendant of Ly king, Vietnam Tourism Ambassador to the Republic of Korea, discusses the plans to promote tourism cooperation between the two countries.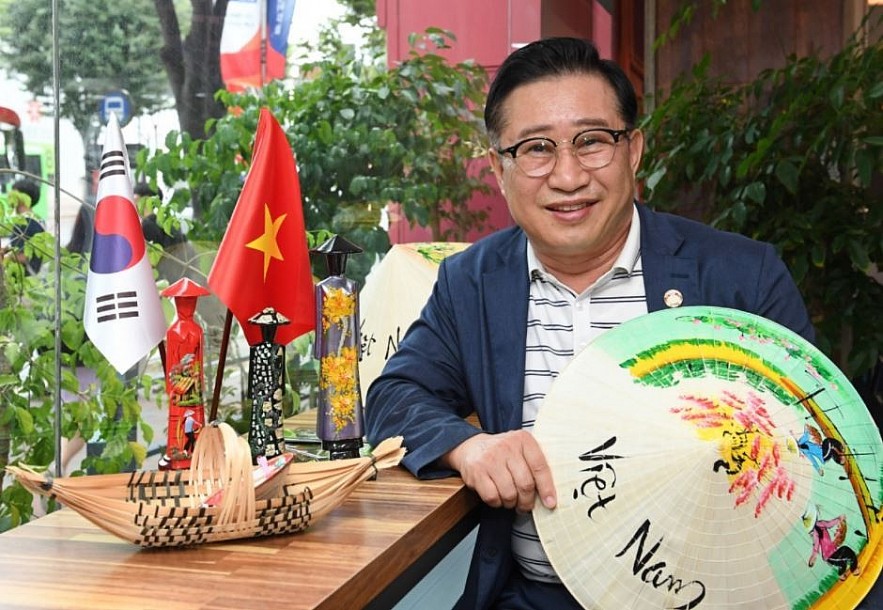 Ly Xuong Can, Vietnam Tourism Ambassador in the Republic of Korea for the 2021 - 2024 tenure. (Photo: VOV)
- As Vietnam Tourism Ambassador in the Republic of Korea for the 2021 - 2024 tenure, do you have any plans to promote tourism cooperation between Vietnam and Korea in 2022 and the following years?
I am honored to be once again appointed as Vietnam Tourism Ambassador. 2022 is a very meaningful year for Vietnam and RoK as it marks the 30th anniversary of the two countries' diplomatic relations. Two governments are preparing many events. South Korean organizations and local governments are also planning many attractive events.
I believe that encouraging and supporting these events is the basis to develop tourism in both countries. I will find a more intimate and friendly way to approach Koreans. There is currently no Vietnam Cultural Tourism Center in Korea at the government level. I have laid the foundation and hope to establish one in the next term.
- Not many Korean tourists have come to Vietnam since the country runs its pilot plan for international tourism. What difficulties that tourism activities between the two countries are facing?
Currently, we are still waiting for international tourism to recover. From my perspective, there are no difficulties or problems in attracting Korean tourists. However, in the past 2 years, some neighboring countries of Vietnam are facing difficulties because of the absence of tourists.
Therefore, when international flights resume, we will face fiercer competition than ever before. The Vietnamese government and tourism businesses should pay attention to working together in this competition.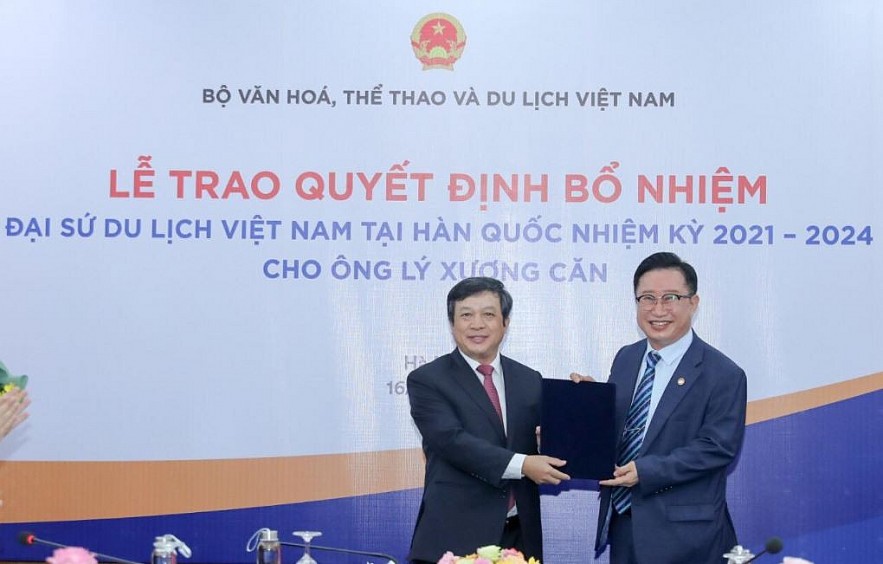 Ly Xuong Can (R) will continue to serve as Vietnamese Tourism Ambassador to the Republic of Korea (RoK) for the 2021-24 tenure. Photo: VNA
- After a hiatus because of the Covid-19 pandemic, do Korean tourists miss Vietnam?
The number of Korean tourists to Vietnam reached its peak in 2019. In the past time, Korean tourists have had a very good impression of Vietnam. Some want to revisit the country, some even hope to relocate to Vietnam.
They say that Da Nang is as familiar to them as Seoul, and they miss Vietnam so much that Vietnam is the first country they want to visit when international flights are resumed. Due to the pandemic, Korean tour operators have not had many activities to attract tourists and are waiting for a travel agreement between the two countries.
- So in your opinion, what measures should businesses and management agencies in Vietnam take to attract Korean tourists back?
In the coming time, tourism will no longer focus on package or cheap tours but will focus on free independent travelers (FIT), groups, or families. The biggest concern and also priority of tourists is safety. More preferential policies and promotions will have to be implemented to advertise Vietnam's tourism and ensure the number of Korean tourists. That needs the cooperation of the Vietnam National Administration of Tourism and local tourism management agencies, as well as major Vietnamese corporations related to tourism.
Until now, Da Nang is still Korean tourists' favorite spot. However, trends in tourism may change in the next few years. Vietnam has many beautiful attractions with unique characteristics, suitable for many different kinds of interests of Korean tourists. Therefore, it is also necessary to have a dynamic communication plan for each locality of Vietnam.
To attract tourists after Covid-19, it is necessary to define what is lacking and seek ways to improve that. Vietnam needs to fully prepare and move faster than other neighboring countries. Therefore, I hope that Vietnam will raise funds for tourism development as soon as possible and take positive measures, such as tax support, preferential funding for travel companies.
Why do we need various forms of support and communication to attract South Korean tourists? The answer, Korean tourists will bring investment from South Korea to Vietnam.
Ly Xuong Can, (Korean name is Lee Chang Kun), born in 1958 in Seoul, is the 31st generation descendant of King Ly Thai To. On 16 October 2009, he and his family members were granted Vietnamese citizenship, after the approval of the Vietnamese Prime Minister.
In September 2014, the Ministry of Culture, Sports and Tourism appointed him as the Vietnamese Tourism Ambassador in South Korea for the 2017-2020 term. He currently serves both nations as the Vietnamese Tourism Ambassador in South Korea in the 2021-2024 term.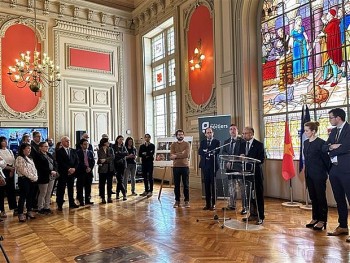 National
Vietnam News Today (Mar. 26): Vietnam and Thailand promote labour cooperation; Vietnamese, French localities look to step up cooperation; Attractive incentives on offer at Hanoi Tourism Festival 2023; E-commerce accounts for 60% of Vietnamese digital economy.