Lantern Festival Lights Up Northern Australia
2022 Lantern Festival, a unique cultural event, has just been successfully organized by the Vietnamese community in Northern Australia.
The Australian Vietnamese Family Association (AVFA) has successfully organized a series of events to promote Vietnamese culture in Northern Australia, which is a federal territory of Australia covering most of the central Australian continent as well as other regions to the north.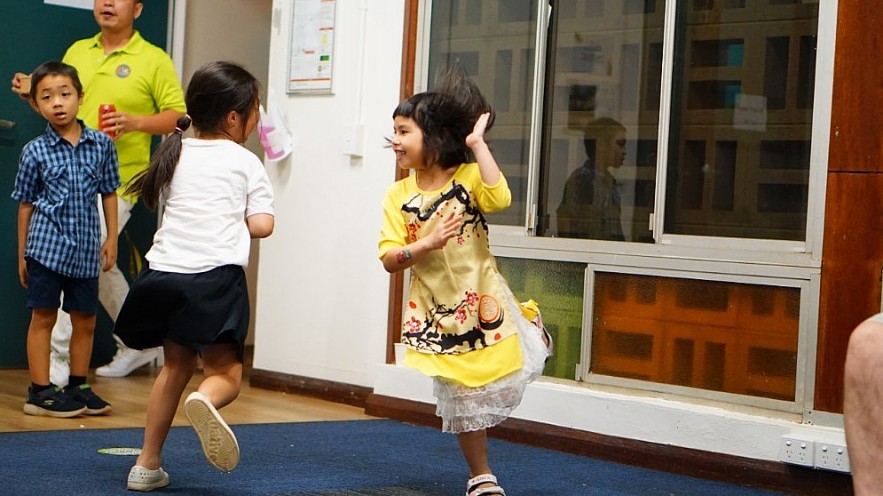 Vietnamese children are performing cultural performances (Photo: AVFA)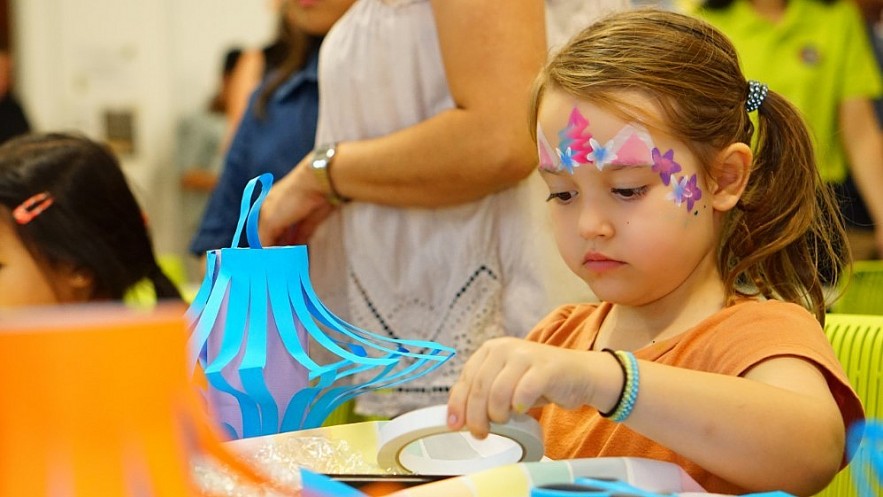 An Australian child is engrossed in making her own lantern (Photo AVFA)
The festival last two weeks, in which the Lantern Festival event is the last activity to end the events introducing and exchanging lantern culture festivals, and the Mid-Autumn Festival in Northern Australia.
This year, the Lantern Festival is implemented by AVFA with the main sponsorship of the Government of Northern Australia, Charles Darwin University and Vietnamese businesses with the aim of introducing the beauty of Vietnamese culture through exhibition activities of traditional lantern display.
"This event is an opportunity for the Vietnamese community in Darwin city to exchange and share the unique traditional culture with other communities. This is a very meaningful activity so that Vietnamese families can spread the traditional beauty to the next generation," said a member of the festival organizing committee.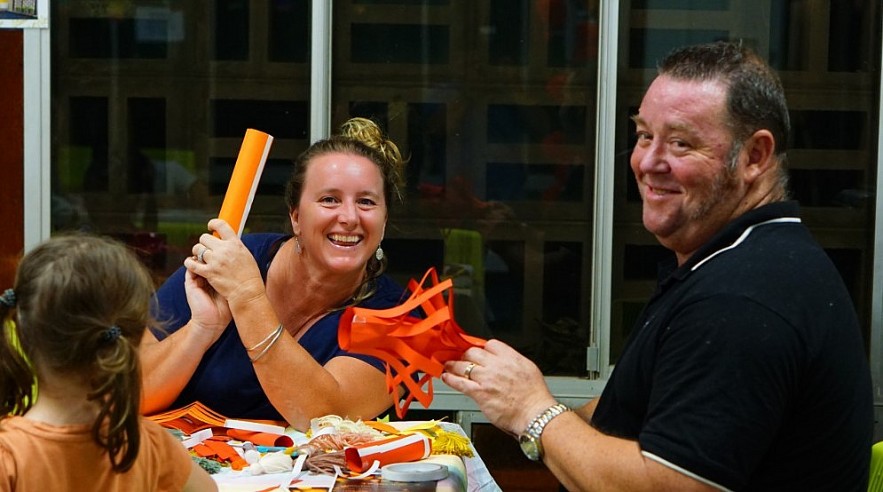 An Australian family enjoys participating in lantern making activities (Photo: AVFA)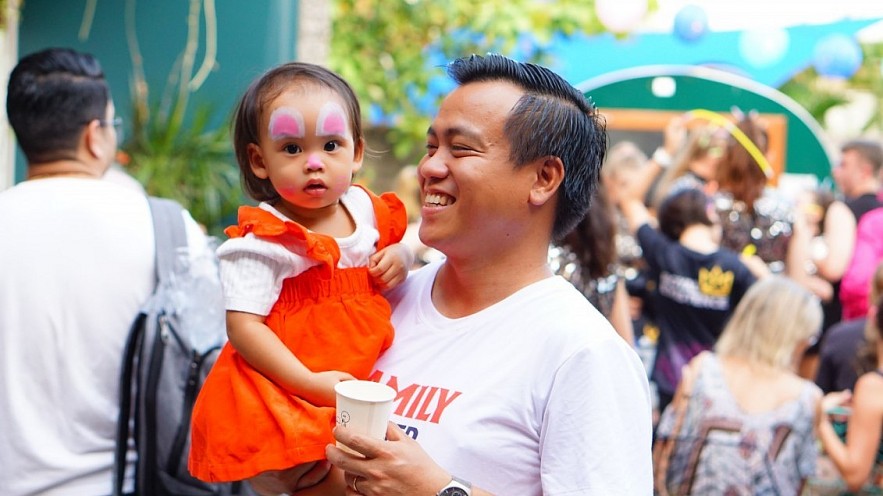 Father and daughter at the lantern festival (Photo: AVFA)
2022 Lantern Festival in Darwin showed more than 1,000 traditional lanterns of all colors, sizes and shapes. In addition, a series of interesting activities for families and children took place, including face painting, lantern making, lantern display made by the children of the local preschool and other activities, lively and attractive musical performance.
"The cool weather in the evening and the colorful shimmering lights of lanterns make the time spent together by family members and groups of friends more connected and meaningful", Ms. Bach Yen, PhD student at Charles Darwin University shared.
The 2022 Lantern Festival organized by AVFA drew attention of nearly 3,000 people from the Vietnamese community, international friends from other countries, Australians living in Darwin as well as Local media.
The little girl is attentively decorating a handmade lantern (Photo: AVFA)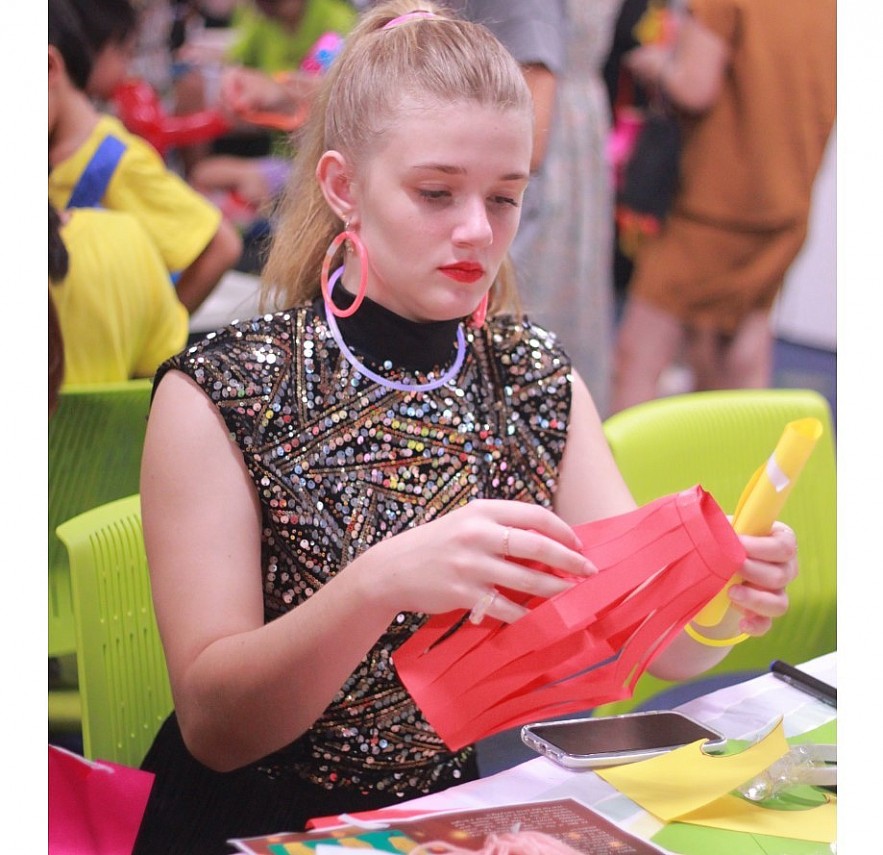 An Australian girl with a "hand-made" lantern (Photo: AVFA)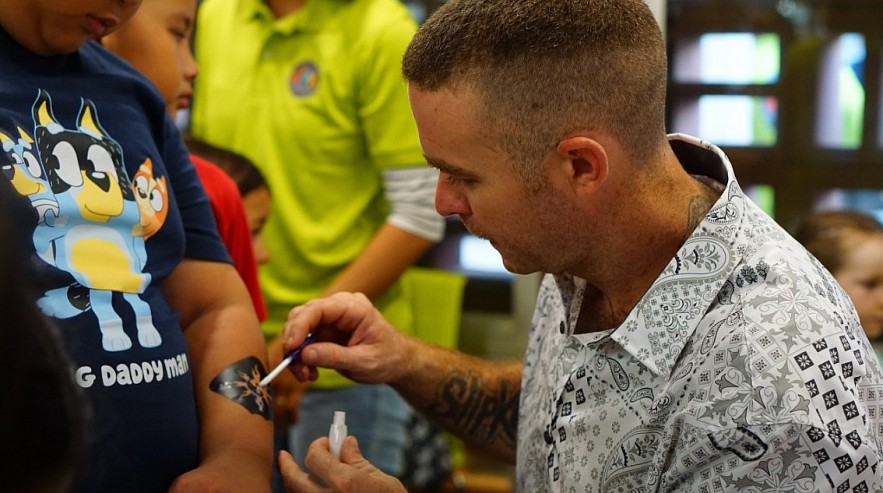 Many interesting activities were held here to promote Vietnamese culture to international friends (Photo: AVFA)
The event also received representatives of the Northern Australian government and ones from Charles Darwin University. All guests attending the event gave positive words when witnessing the vibrant atmosphere and enthusiastic participation of everyone in the festival's activities.
"We came to the festival and designed a lantern imbued with Vietnamese culture," said Ms. Pamela Redmond, a resident of Darwin.
This year's Lantern Festival is a new feature in the "mission" of promoting and introducing the cultural beauty of Vietnam to the international community. Besides, the lanterns will be sold to raise funds for community activities.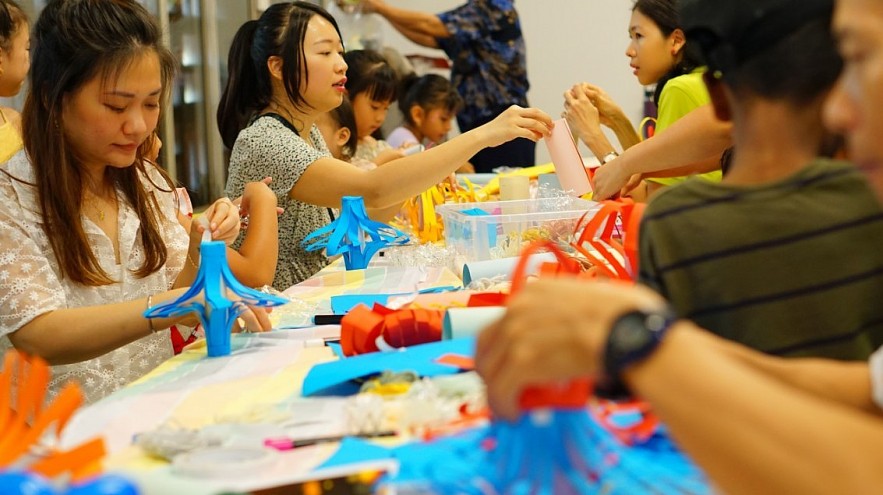 The festival helps people in the community become more connected (Photo: AVFA)
Australian Australian Family Association (AVFA) is a non profit association registered in Australia founded by Vietnamese volunteers. AFA is a voluntary, non-party-political organisation.
The main goal of AVFA is to connect members of the Vietnamese community, to help the Vietnamese community to get closer to each other through various forms of activities such as organizing cultural exchange events. It also aims to help Vietnamese integrate into life in Australia, as well as to introduce traditional Vietnamese culture to other communities living in Australia.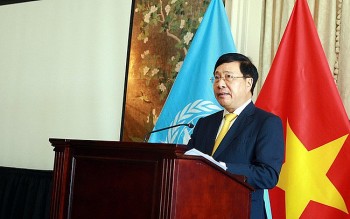 Friendship
Deputy Prime Minister Pham Binh Minh has asserted Vietnam's strong support for and commitment to the UN's role in leading and coordinating multilateral efforts to respond to global challenges.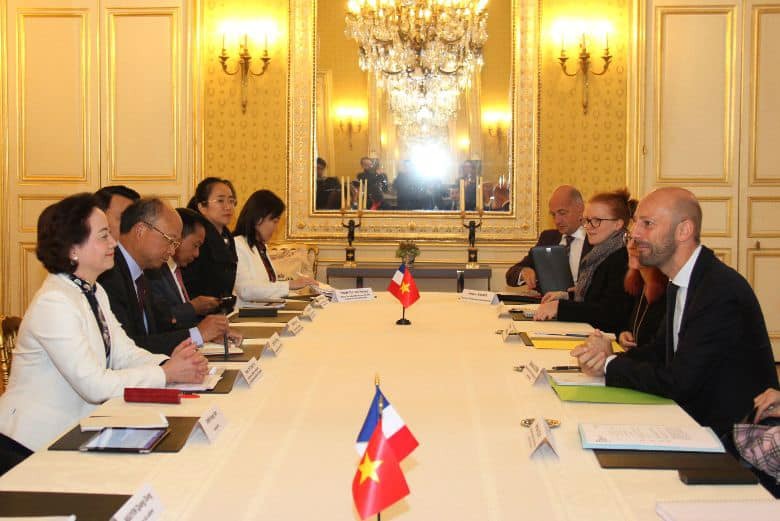 Overseas Vietnamese
Within the framework of the Vietnam-France cooperation agreement on civil service and administrative modernisation for the period 2022-2025, from September 23 to 27, the Minister of Home Affairs led a delegation visited and worked in France.
September 24, 2022 | 16:21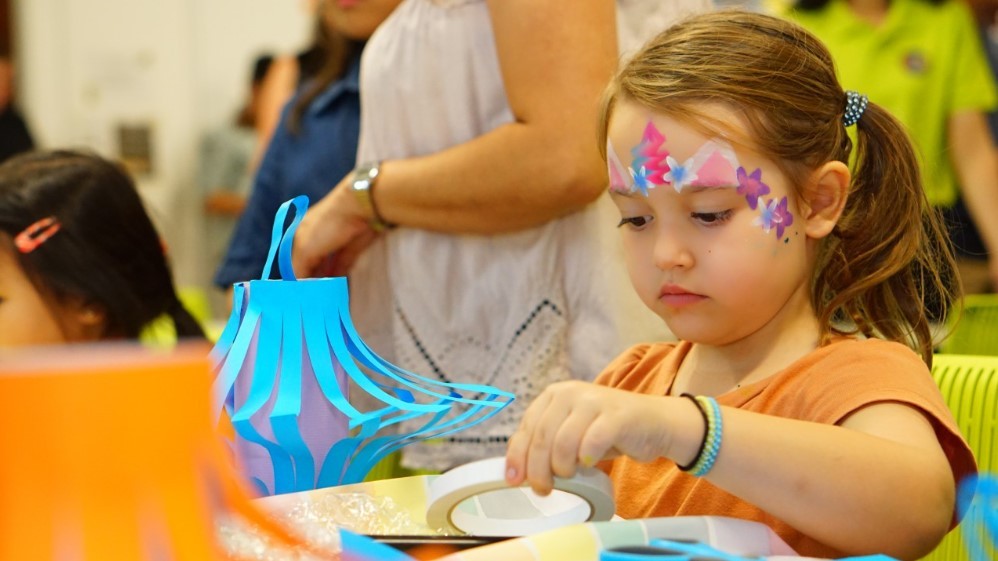 Overseas Vietnamese
2022 Lantern Festival, a unique cultural event, has just been successfully organized by the Vietnamese community in Northern Australia.
September 22, 2022 | 08:32