Latest News Rapper Pop Smoke's murder case: 5 suspects arrested
 Latest News Rapper Pop Smoke's murder case: Three men and two teenagers have been taken into custody Thursday, five months after the death at a home invasion robbery of rapper Pop Smoke, Los Angeles police reported.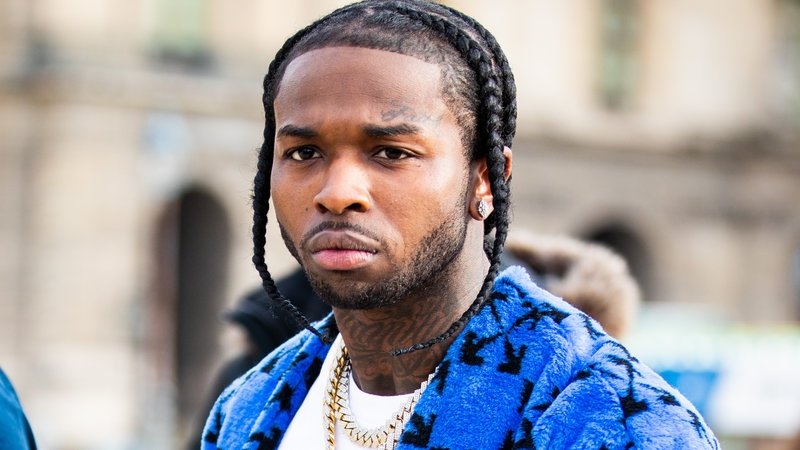 Pop Smoke was shot to death at home back in February (Photo: NPR)
Los Angeles police had initially discounted a robbery theory in the days after the 20-year-old rapper's death Feb. 19 at a home in the Hollywood Hills.
According to Capt. Jonathan Tippet, who oversees the Los Angeles Police Department's elite Robbery-Homicide Division, the three newly-arrested men and two teenage boys might probably went to the Holywood star's home because they knew Pop Smoke was there from social media posts. They stole items from the home, though Tippet said he could not divulge what was taken.
The three men were identified as Jaquan Murphy, 21, Corey Walker, 19, and Keandre D. Rodgers, 18, all of Los Angeles. The teens were 15 and 17 years old.
All the five suspected were arrested early Thursday morning as detectives served several search warrants in Los Angeles. All are members of a South Los Angeles gang. At least some of them are believed to be linked to the 2019 homicide of an 18-year-old man when a fight escalated into a shooting outside the Rose Bowl in Pasadena.
While Walker and Rodgers were arrested on suspicion of murder, Murphy was suspected of attempted murder, the police told KTLA 5. The men were being held in lieu of $1 million bail apiece.
"We believe that it was a robbery. Initially, we didn't really have the evidence but then we discovered some other evidence that showed this was likely a home invasion gone bad," Tippet told The Associated Press on Thursday.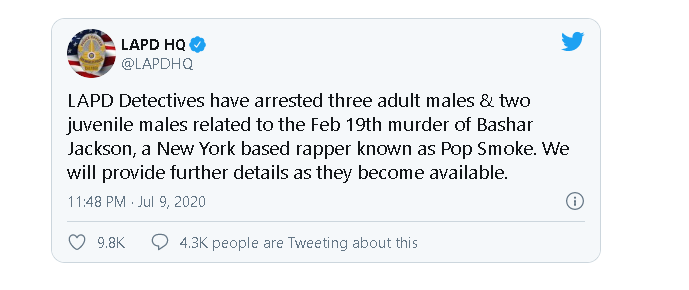 (Photo: Captured)
Jackson was 20 years old when he was found wounded by gunfire in a house in the Hollywood Hills neighborhood on Feb. 19.
He was taken to Cedars-Sinai Medical Center and later pronounced dead. Initial reports indicated that the house, a rental, had been broken into.
According to CNN, before being shot to death at home, the young rapper was enjoying the success of his sophomore mixtape, which was released just one week before the murder. His most famous single was "Welcome to the Party".
The New York rapper's name was back in the headlines earlier this month with the posthumous release of his debut album, Shoot for the Stars Aim for the Moon.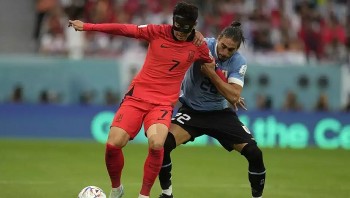 World
Both South Korea and Ghana are searching for their first wins at this year's World Cup. Ghana are facing the prospect of an early elimination from World Cup 2022 Group H when they travel to the Education City Stadium to face South Korea on Monday.