George Floyd death: An act of murder - police across US speak out
Police nationwide, in unequivocal and unprecedented language, have condemned the actions of Minneapolis police in the custody death of a handcuffed black man who cried for help as an officer knelt on his neck, pinning him to the pavement for at least eight minutes.
According to NBCNews, Derek Chauvin, the former Minneapolis police officer seen kneeling on the neck of George Floyd before his death, was arrested Friday on charges of third-degree murder and manslaughter.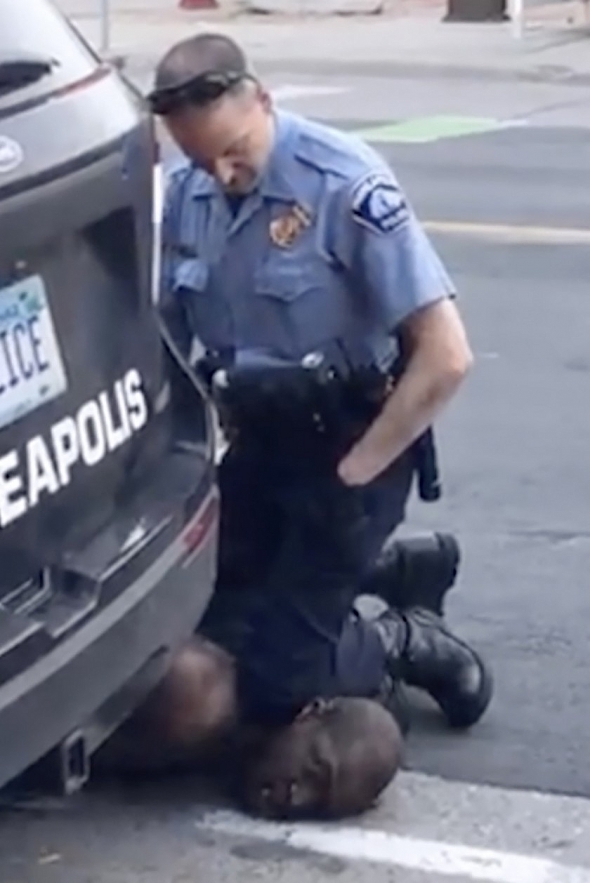 Photo: Los Angeles Times
The arrest comes after outrage over Floyd's death and protests overnight during which the police precinct where Chauvin was stationed was set ablaze.
Reported by Los Angeles Times, protesters demonstrating against the killing of George Floyd clashed for hours with police on the streets of downtown Los Angeles, blocking the 110 Freeway, vandalizing cars and property, and getting into a series of tense altercations with officers.
According to The Guardian, police in America have far too many non-lethal ways to reliably kill black men without facing criminal charges. The weaponization of racism does not require a gun or a bullet. In this case, a police officer's knee was the weapon used to kill George Floyd. The observing officers' indifference was also a weapon used to kill Floyd, and the Minneapolis police department's failure to arrest the officers responsible is a weapon threatening to kill our most basic sense of justice.
Most law enforcement agencies classify weapons and use of physical force into two broad categories: "lethal" and "non-lethal". Officers regularly convert "non-lethal" weapons and physical force into deadly force and hide behind the agency's classification system to avoid criminal charges.
In reality, any weapon or any use of physical force can cause death when misused. Police batons kill people. Tasers kill people. Chokeholds kill people. Kneeling on someone's neck for eight minutes kills people. You don't need to attend the police academy to know that if you obstruct someone's airway they will eventually stop breathing, and if you cannot breathe you will die.
Mike Freeman, the district attorney, is required by the laws of the state of Minnesota to charge the police officer who kneeled on Floyd's neck with first-degree murder. Similarly, the officers who watched their fellow officer do it failed to intervene and stopped other citizens from trying to save Floyd's life should also be charged.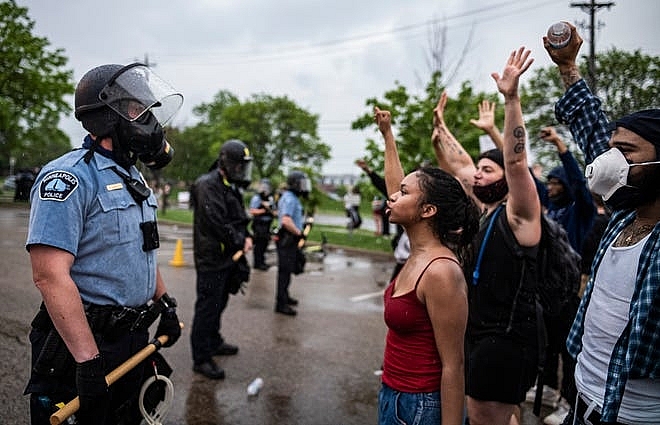 Photo: USA Today
According to USA Today, Melina Abdullah, co-founder of Black Lives Matter in Los Angeles, said she wasn't "particularly moved" by the relatively few police who voiced outrage.
Abdullah said the three other officers who witnessed Chauvin's actions and did not intervene contributed to a long-standing system of police racism and oppression against people of color.
"We've got to remember that it was not just Officer Chauvin who was sitting on George Floyd's neck," she said.
Abdullah and hundreds of others protested what she called Floyd's lynching on Wednesday night. Some blocked lanes of a freeway and shattered windows of California Highway Patrol cruisers.
Minneapolis is bracing for more violence after days of civil unrest, with burned buildings, looted stores, and angry graffiti demanding justice. The governor on Thursday called in the National Guard. On Thursday night, protesters torched a Minneapolis police station that the department was forced to abandon.
The heads of the Los Angeles and Chicago departments – both of which have been rocked before by police brutality scandals – addressed Floyd's death and its potential effect on race relations between law enforcement and communities of color.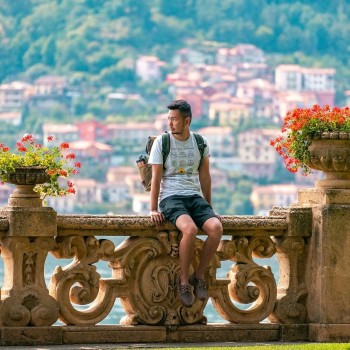 Travel
If you have the opportunity to visit Hoi An at the end of the year, these are some of the best recommendations for fun activities you can do from Peter R – a Thai travel blogger.