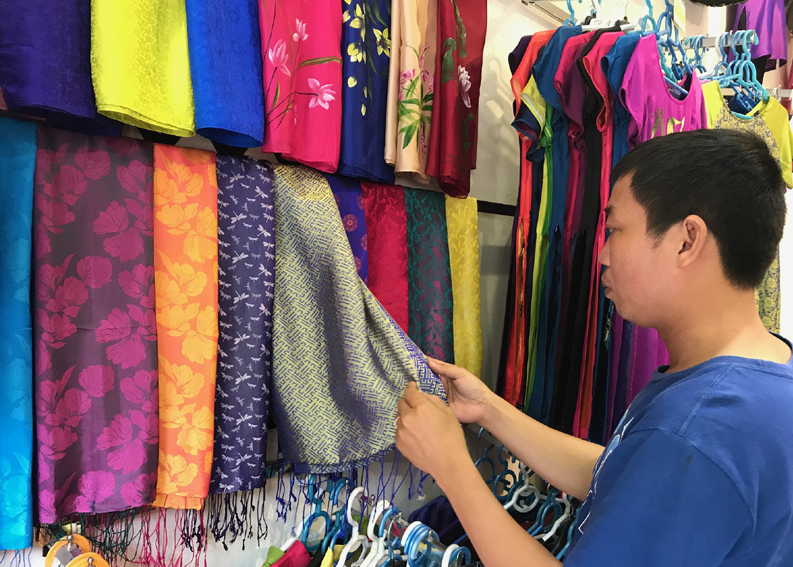 Hand-woven Vietnamese silk is usually soft and smooth to the touch while Chinese silk is easy to crease and wrinkles. (Photo: Nhan Dan)
According to the Post-Clearance Department (General Department of Vietnam Customs), a company in Ho Chi Minh City has applied for 8 certificates of origin (C/O) to export silk to India. However, instead of using real Vietnam silk, this company imports silk products from China to Cat Lai port (HCMC).
After the goods arrived at the port, they did not take them to the company's factory outside of Ho Chi Minh City to further process but only store the goods at a warehouse located outside the port to change the goods' packaging and labels from China origins to Vietnam origins. After that, the goods are exported to India under Vietnam labels.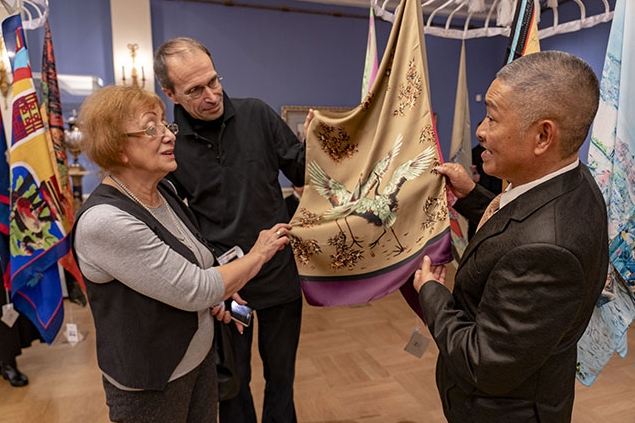 Vietnam's traditional silk are loved by Russian customers. (Photo: Nhan Dan)
VN Express stated that this behavior aims at avoiding high tax rates because when imported into India, Chinese silk tax is subject to 25% import tax, while the tax rate for Vietnamese ones is only 5%. This company was fined 60 million VND and another 550 million VND out of illegal profits.
Recently, the issue of fraud using Vietnamese origins to enjoy tariff preferences in imported countries which have signed tax agreements with Vietnam shows complicated developments. This risks making Vietnam a transshipment point for commercial fraud.
Currently, there are several common fraud conducting methods recorded, such as enterprises investing in sketchy production lines and simple assembly; enterprises not completing the investment and assembly phase of machinery but having exported products. General Department of Vietnam Customs continuously detect cases of goods imported from China but attached with "Made in Vietnam" tag, VN Express reported.
Valerie Mai