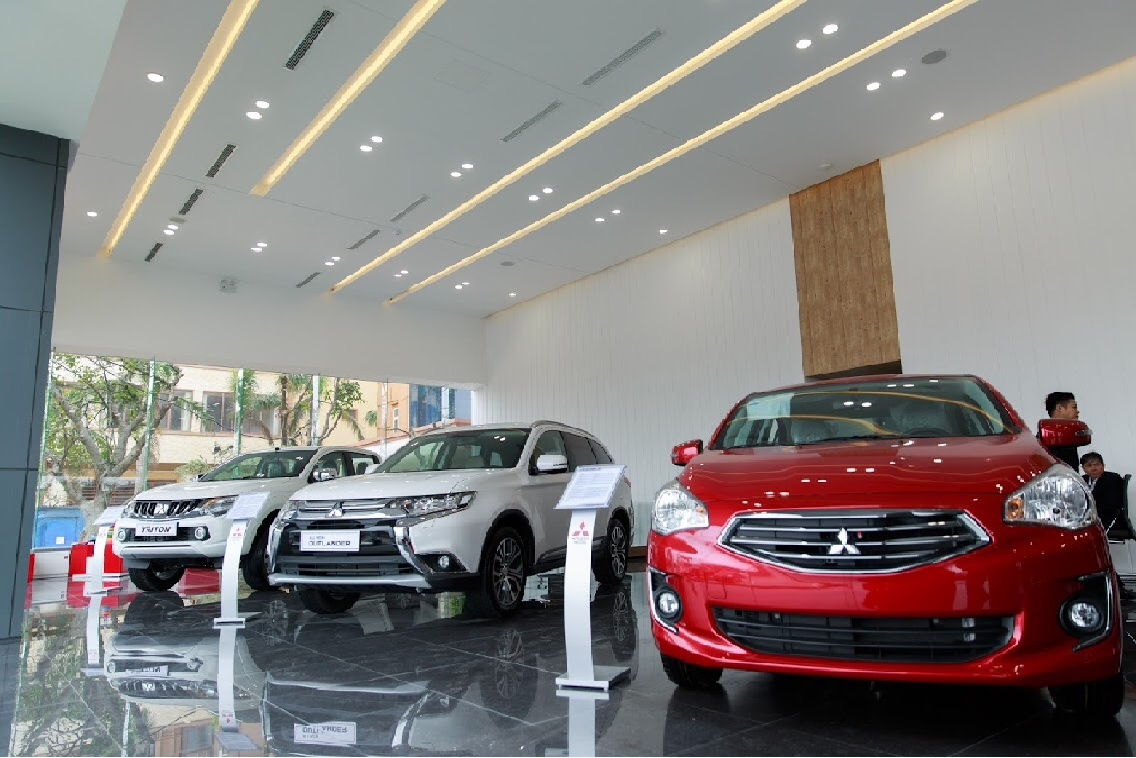 Vietnam imports large quantities of cars from Thailand. Photo: autobikes
Vietnam imported a total of 4,000 completely built unit (CBU) automobiles worth USD104 million during July, with the majority coming from Thailand, a rise of 6.3 percent from the previous month, according to the General Department of Vietnam Customs.
The majority of cars of all kinds which registered for import customs procedures in June came from just three markets Thailand, China, and Indonesia, VOV reported.
As such, the number of imported cars from these major markets accounted for 87 percent of the total number of automobiles being imported into the nation during June.
The department added that CBU car imports in June reached only 3,552 valued at USD 97.9 million.
In total, the country imported 44,000 CBU cars worth USD 1.013 billion during the first seven months of the year, indicating a year-on-year decline of 48.3 percent in volume and 47.6 percent in value.
Elsewhere, the import turnover of machinery, equipment, tools, and spare parts in July stood at an estimated USD 3.1 billion, a rise of 4.6 percent from the previous month.
Moreover, the seven-month period witnessed the import value of these commodities suffer a slight drop of 4.2 percent on-year to USD 19.92 billion.
In 2019, Vietnam spent over USD 7.4 billion importing completely-built automobiles and components for assembly. Specifically, the country imported roughly 141,700 completely-built automobiles worth more than USD 3.2 billion.
Regulations for car imports loosened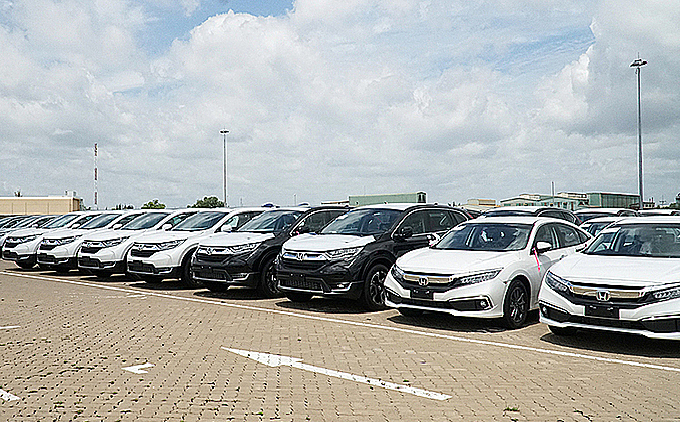 A batch of Honda cars imported from Thailand in Ho Chi Minh City. Photo: VnExpress
The government has amended provisions of Decree 116, which had imposed stringent conditions on the assembly, import and maintenance of automobiles since 2018, according to VnExpress.
Importers no longer need to produce vehicle type approval certificates (VTAs) issued by authorities in the country of origin. VTAs, which confirm that production samples of a design meet specified performance standards, had been made compulsory by Decree 116.
Besides, imported cars no longer need to undergo rigorous quality tests if they are identical to previously imported vehicles that had been tested in the last 36 months.
Decree 116 had required each individual batch, without exception, to be tested at the time of import.
Immediately after Decree 116 came into effect on January 1, 2018, car imports plummeted 85 percent year-on-year in the first quarter as importers scrambled to procure the document.
Governments in Vietnam's major car supplying countries such as Thailand and Indonesia, which had never issued this type of document before, had to start doing so to prevent losing exports./.
Rosy Huong