Vietnam automobile sales surged 62% in May after social distancing
According to the data from the Vietnam Automobile Manufacturers' Association (VAMA), Vietnam automobile sales surged 62% month-on-month in May following the end of social distancing measures.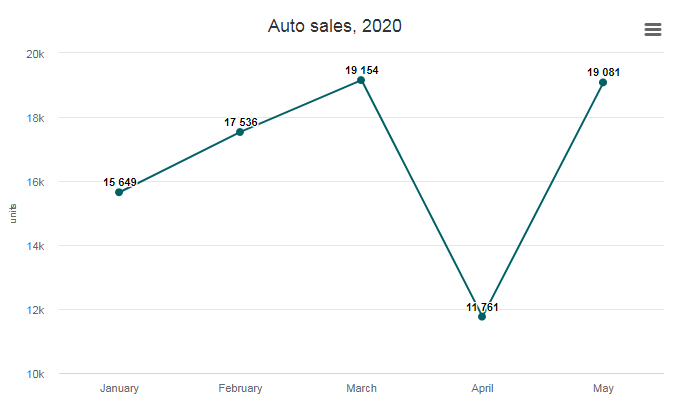 (Photo: VnExpress)
According to the data from VAMA, Vietnam automobile sales surged 62 percent in May after falling in the first four months in 2020 since the Covid-19 pandemic crushed the domestic demand, according to VnExpress.
The report from VAMA released on June 11 showed that VAMA members sold 19,081 vehicles in the month, compared to just over 11,700 in April. Among the sold vehicles, more than 13,000 were passenger cars, up 67%, meanwhile, 5,810 were commercial vehicles, up 67%, and the remaining 262 were special-purpose vehicles, down 16%, respectively.
In addition, sales of domestically-assembled vehicles reached 11,095 units, up 50%, meanwhile, sales of imported vehicles rose 83% to 7,986. During the first five months of the year, VAMA members sold a total of 83,181 units, down 34% year-on-year, reported by VOV.
However, sales in May was still 30 percent lower than the same period last year, VAMA said.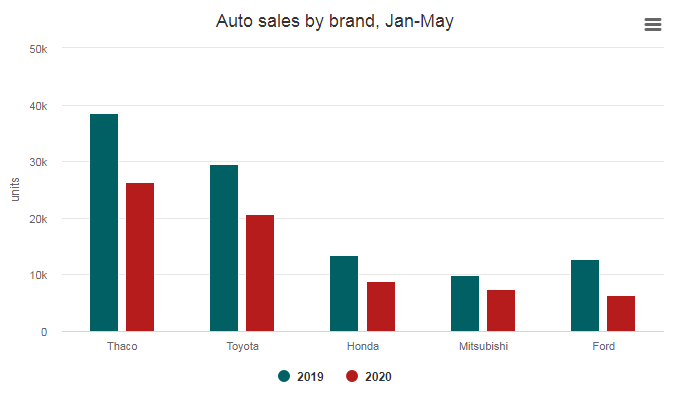 (Photo: VnExpress)
According to the data, passenger cars accounted for 68 percent of the sales and the rest was made up of commercial and multi-purpose vehicles. Forty-two percent of the cars sold in May were imported.
However, the figures were not complete, as many makers did not disclose their sales.
TC Motor sold 4,833 vehicles in May, raising its total sales in the first five months of this year to 22,401. With this sales amount, TC Motor became the best-selling car brand in the month with 4,833 vehicles sold, followed by Toyota with 4,167 units, and Honda with 2,714, VinFast 2,161, Ford 1,858, Mazda 1,745 and Kia 1,551.
Truong Hai (Thaco) remained the market leader, accounting for 31.4 percent of sales, followed by Toyota, with 22.4 percent, Honda with 14.6 percent and Ford with 10 percent. Total January-May car sales fell 34 percent year on year to 79,396 units.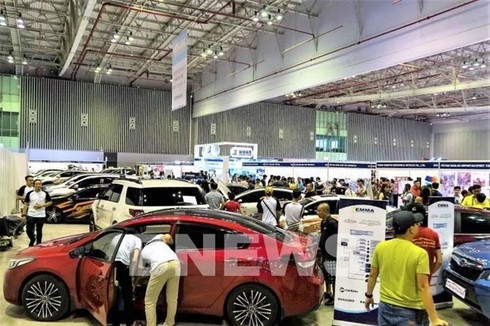 Vietnam car sales surged 62 percent in May (Photo: VOV)
Major car makers like Toyota, Ford and Honda closed their factories and dealerships for two weeks in April in compliance with a government order to combat the pandemic. Last year car sales had risen 11.7 percent year-on-year to 322,322 units.
The high increase in sales was also partly attributable to various promotional programmes offered by car makers. The auto market flourishes when sales increase sharply, this is the result of the race to reduce the price of cars by VND 50 - 200 million/unit (USD 2,145 - USD 8.583)
According to VAMA, the official reduction of 50% of registration fee for cars produced and assembled domestically by the end of 2020 has contributed to stimulating consumption after the COVID-19 pandemic.
In addition to reducing the registration fee of 50% for domestically manufactured and assembled cars, the Government also requested research and revision of special consumption tax regulations to support the development of domestic production.
According to experts, with the above tax and fee reduction, the Government has created a great opportunity for the domestic car industry, helping automobile businesses to reduce costs and prices. Therefore, the automobile market in June is expected to grow, Lao Dong reported.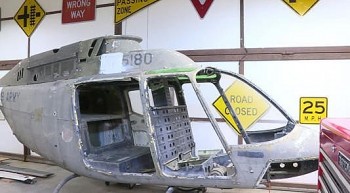 World
A piece of military history related to Vietnam is coming to life with a special project in a small Barton County townm in the US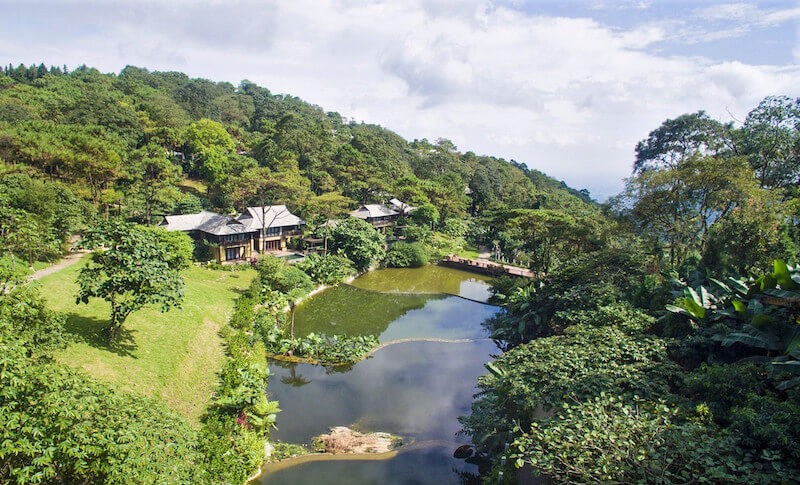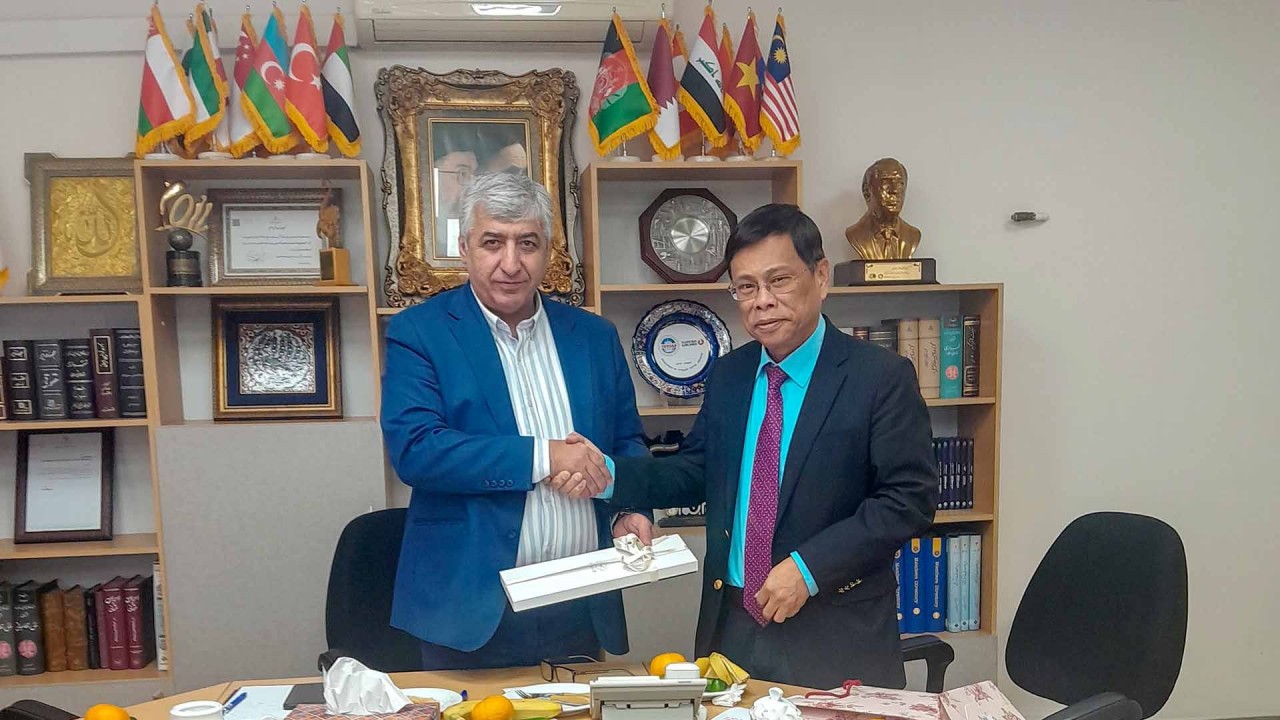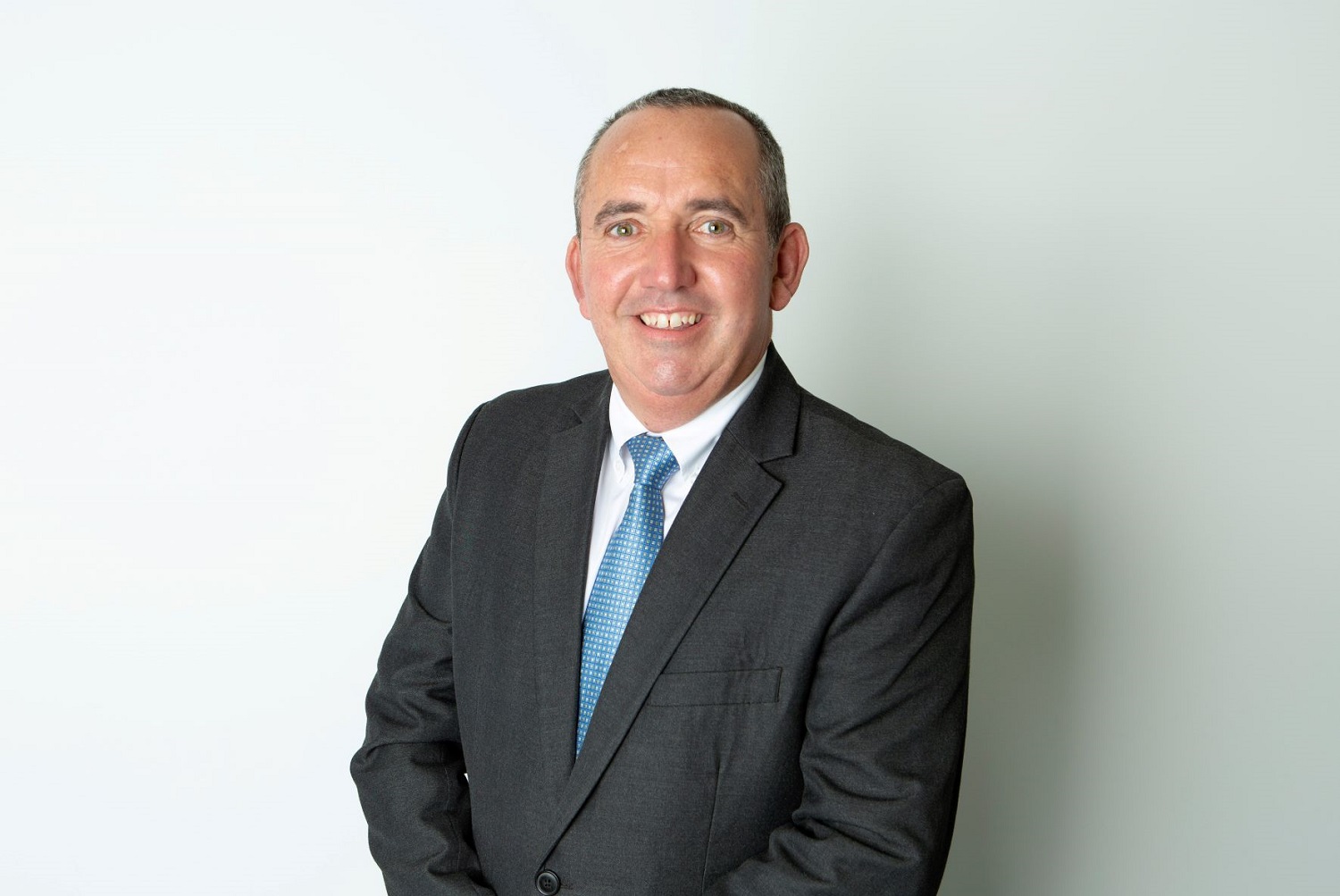 Economy
Skipton International, the award-winning Guernsey-licensed bank, has announced the launch of limited company buy-to-let lending giving customers an additional financing option for growing UK property portfolios.
January 31, 2023 | 10:30