Making of Mango Studio: A Creative Canadian's Immersion into Hai Phong's Art Scene
After an enchanting trip across Asia, Rebecca Milward expected to return to Canada to begin a new life in Montreal. Instead, the creative Canadian found herself returning to Vietnam, where she has resided for the past eight years. In that time, she has immersed herself in local culture and set up artistic spaces for Vietnamese and expats alike.
Rebecca Milward hosting an art workshop at Mango Studio. Photo: The Mango Studio
Rebecca Milward also goes by Becca, or sometimes by her Vietnamese name, Vy. An expat from Canada, Milward has been living in Vietnam for eight years, studying the country's distinct art scene. During this time, she has come quite familiar with a wide arrange of Vietnamese art, from traditional textiles of ethnic minority groups to chic modern pieces found in urban art galleries.
Milward's love of art stems from her former life in Canada, where she aspired to enter the country's fashion industry in Montreal. Before starting her new life, she did decide to travel to Asia for a few months.
"I was living near Toronto for a long time before I decided to meet my best friend who was teaching in China and I went to explore what East Asia had to offer. At that time, I was in the middle of relocating to Montreal. Fashion design is the industry I was studying and working in so I packed everything and I was only going to stay in Asia for a few months before going back for my move."
Asia enchanted the Canadian tourist, especially the diverse and unique culture of Vietnam. Once returning to her homeland, the thought of living in Montreal no longer excited her. Additionally, Milward became fascinated by the fabrics and practices of Vietnam's indigenous community.
"Primarily, the main reason I want to stay in Vietnam is because of my textile background. I visited the local minority people in the land, where they still do indigenous hand weaving. I have never seen the practice in real life so I was so fascinated. Seeing how the locals were having trouble presenting their work to the market, I wanted to bridge that gap, help create more forward designs so more buyers will be interested in their products."
The female expat had lived in many different cities in Canada, and even spent more than one year exploring New Zealand, but Southeast Asian culture really spoke to her. Wanting to support the locals in promoting textile practice to international friends, Milward made up her mind and decided to become a resident in Vietnam.
"At the end of our Asia trip, while at the airport to catch our flight, as my best friend was heading back home, I decided to stay, I did not get on the plane because I was afraid that if I did I would never come back (to Vietnam) Now, I have been here for about 8 years., said Rebbeca, "Here I have creative freedom and better resources and the culture also feels more immersive."
The power in asking "what's the point?"
As for most expats, Milward's first few months in Vietnam were a big transition. Initially, she settled in Hanoi but the bustling pace of Vietnam's capital did not agree with her.
"I spent only four months in Hanoi before I moved to Hai Phong, because back then I was living in Dang Thai Mai street and did not feel like I was in Vietnam at all. In Hai Phong, it feels like a small town in a big city, it helps me feel more relaxed. Thanks to the calmer lifestyle, the friendly neighbors and friends, Hai Phong city makes me feel at home."
The Canadian woman never felt more at home. Hai Phong city has offered her the creative freedom she longed for. Photo: The Mango Studio
While working different jobs at the beginning to navigate her big plan of starting a business in Vietnam, Rebecca faced many challenges. Without much luck and support, Milward's prospects started to look bleak. But then with help of her business coach, she keeps her focus on the elementary question: "What's the point?".
"I think it is important to know what makes you happy, set goals, and make it happen. I have many times felt like quitting and going home but then I keep thinking I want to find my dream lifestyle, living in an artistic community, helping people to express themselves in art. That is the value I want to make people realize about themselves and about others."
Photo: The Mango Studio
Spreading the joy of creating in Hai Phong
With a firm goal and a positive attitude, Rebecca made her first attempt to open a tour company in Vietnam. The main feature of the tour that Milward offer is that tourists are 50% locals and 50% expats, and they will travel to the workshop-based destination in their journey. For example, one of her most popular tours is Van Lam village (Ninh Binh city) where she took tourists to discover the traditional practice of local hand embroidery artisans.
While a novel idea, sadly her company was another victim of the Covid-19 pandemic. Fortunately, this did not discourage Milward, who soon got to work on her latest and current project, Mango Studio.
"It is just perfect for me because the concept of Mango Studio is a home-based space to explore and create. To describe the art community in Hai Phong city, I would say it is quite different from the one in big cities like Hanoi or HCMC. I want to expose the local people to different kinds of art and show anyone who doubts their ability to make art that: Art is so much more than painting or drawing."
Milward's colorful space has plenty of ways to artistically express oneself. With huge tables built for collaborative projects and walls filled with art, Milward's new business has been a beacon for the city's artists. Many of them gather at the Mango Studio ready to create something new.
Photo: 031LIB
"I do not want (the Mango studio) to be a one-man show," said Milward. "I invited other creators, artists to come to the studio and host workshops here," said Milward. "Art is limitless as long as it conveys a message and I want to provide a space for everyone to create without the pressure about being perfect. Other hosts I had worked with, they are two Vietnamese artists who do crochet and weaving, one South African writer/journalist who teaches creative writing."
Rebecca always tries to find ways to create a platform for the local community to have their creative freedom. There is no need to seek valuation, but instead, success is a progression towards visualizing a better world.
Rebecca is happy that Mango studio is located by the river, in the countryside, small but inviting. Photo: The Mango Studio
Wake up the creativity innate within
The Canadian entrepreneur is also passionate about addressing gender-based arts. She emphasizes that the space is open for everyone.
"It is important to de-genderize art and make those mediums as genderless as possible so they feel approachable and add more value to that art/craft, breaking stereotypes like crochet is a woman's hobby, etc."
The artist hopes for a better world that embraces differences and understanding. So far, she has found a small piece of that world in Hai Phong's art community.
Photo: The Mango Studio
Mango's national-wide, online project called "52 Birds" is an ongoing project where creators from everywhere in Vietnam are welcome to contribute. In order to join, you first submit your own interpretation of the Vietnamese bird breed in the Red List (with instruction from the host). This is your chance to be featured in the 52 Birds online collaborative project.
The project goal is to raise awareness of endangered wildlife in Vietnam. By making your choice of mediums, from watercolor to clay sculpture to collage, you deliver the charming beauty of Vietnam and viewers can watch your work on the 52 Birds online art exhibit live-streaming on the Facebook page of The Mango Studio.
Photo: THP
Rebecca Milward (Canadian) is the founder/director of The Mango Studio (Hai Phong city). With her fashion background, Rebecca first focuses on exploring the textile production of Vietnamese ethic and for many years she has contributed to many local art events and organized multiple workshops to connect Vietnamese and foreigners through art creation.
The Mango Studio, which she founded in 2021, is a community-based arts space in Hai Phong city offering creative workshops, courses, and art exhibitions for both children and adults.
The studio will reopen in April and the schedule for workshops or exhibitions will be available at the Mango Studio Facebook page.
Editor's Pick: EARTH BODY BLOOD WATER

In the latest installment of Editor's Pick, VNT Staff Writer Zoey Nguyen braves portals to the underworld to interview the international artists featured at the ...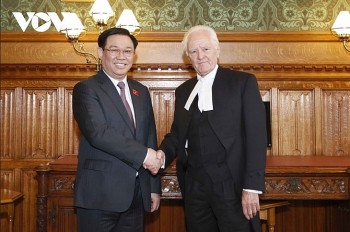 Friendship
Vietnam is willing to create all favourable conditions for investors of the UK to operate in the Southeast Asian country, National Assembly (NA) Chairman Vuong Dinh Hue told UK Secretary of State for International Trade Anne-Marie Trevelyan during their meeting on June 29 (UK time).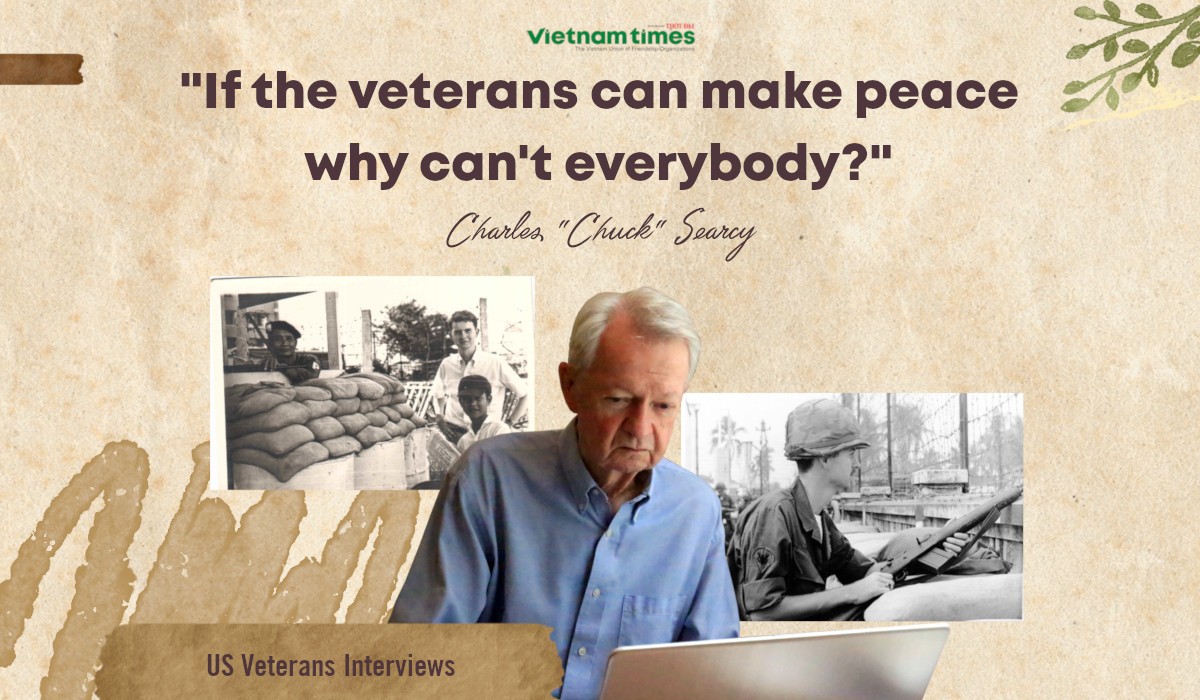 Expats in Vietnam
As one of the first US veterans to come back to Vietnam to reconcile the bilateral relations, Chuck Searcy was impressed with the Vietnamese people's positive attitude towards those who were once their enemies.
June 24, 2022 | 00:01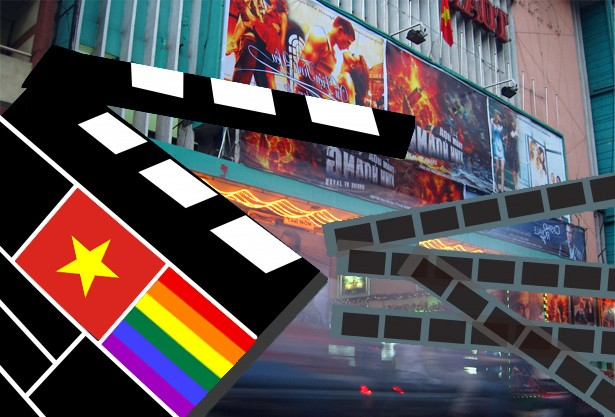 Expats in Vietnam
A nation's film industry can give a massive insight into its values and culture, and this is no different in Vietnam. This list of films charts the progressive trend of LGBTQ+ representation through Vietnamese cinema over the past several years, demonstrating a positive shift in general attitudes towards the queer community.
June 17, 2022 | 23:37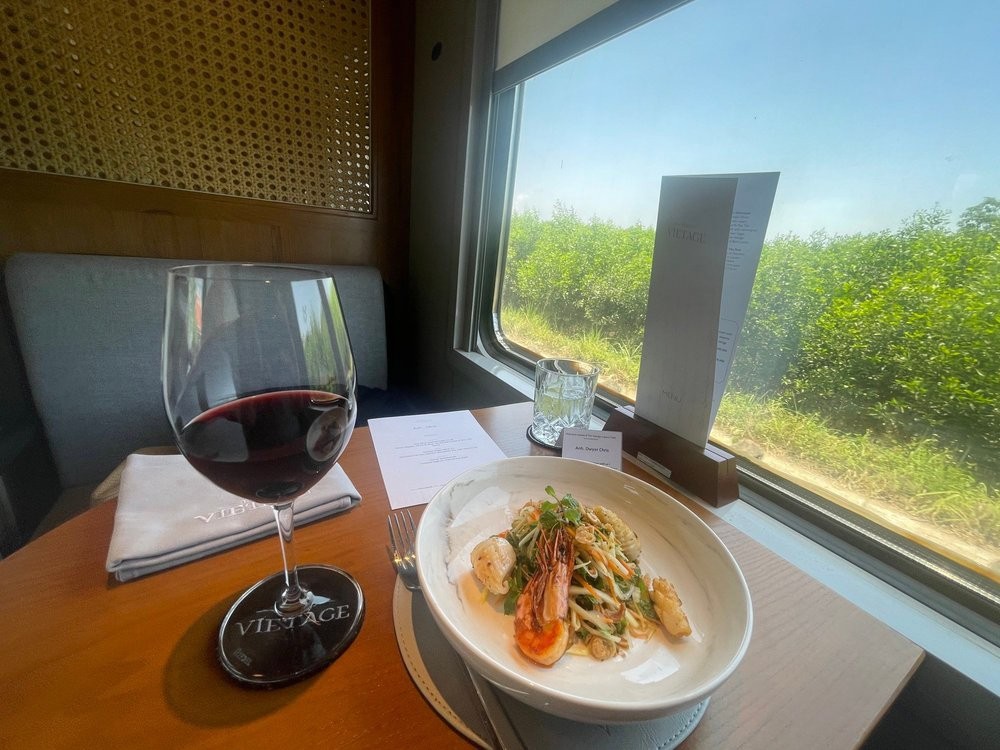 Expats in Vietnam
Chris described his Vietnam's first luxury train carriage as a soothing, at times surreal, journey.
June 16, 2022 | 08:00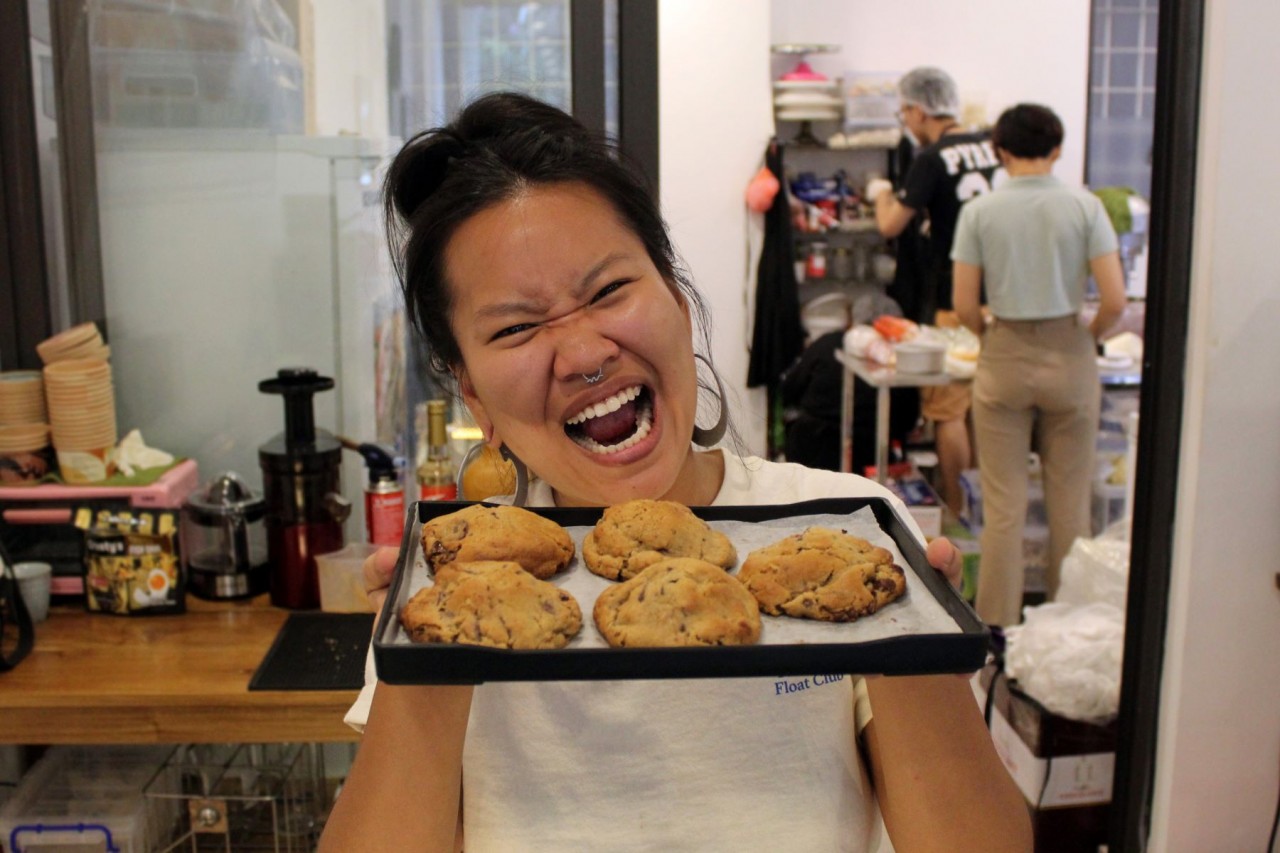 Expats in Vietnam
As the Vietnamese palate prefers sweet fruits over baked goods, expats are craving the cookies and cakes from the Western world. Fortunately, one Singaporean woman is enchanting Tay Ho with her decadant desserts.
June 08, 2022 | 17:22