Hai Phong city donates one million masks to aid global coronavirus response
In the morning of June 24, in Hanoi, Hai Phong City People's Committee in collaboration with the Ministry of Foreign Affairs held a ceremony to symbolically handover medical masks to a number of countries in need amid the COVID-19 pandemic through their foreign embassies in Vietnam.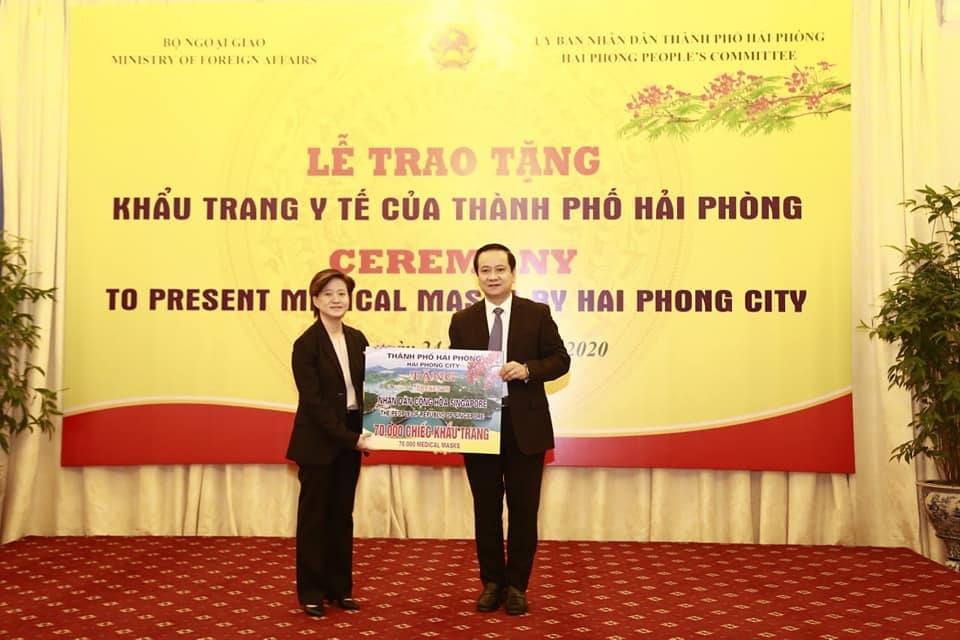 Ambassador Catherine Wong symbolically received a donation of 70,000 medical face masks from Hai Phong City People's Committee Vice Chairman Nguyen Van Thanh on behalf of Singapore. Source: haiphong.gov.vn
At the ceremony, on behalf of Hai Phong city's leader, Vicee Chairman of the City People's Committee Nguyen Van Thanh symbolically presented 630,000 medical masks to representatives of 10 embassies. In particular, 70,000 masks for Belgium, Indonesia, Romania and Singapore; 50,000 masks for France, Chile, Colombia, Panama and Peru; and 100,000 masks for Russia. The rest will be shipped to destination areas by sea or air.
Speaking at the ceremony, Thanh stated that, over the years, Hai Phong city has made great efforts to promote foreign affairs in general and international cooperation activities in particular, enhancing roles and responsibilities for global issues.
Along with the implementation of the Government's direction on returning to a "new normal" state, promoting socio-economic development and fighting against epidemic effectively, Hai Phong city wishes to express the heartfelt friendship and solidarity with people around the world during these tense and troubling times, he said.
The city hopes this small donations will help friends around the world have more means to protect their health and overcome this difficult period. The donation also shows the city's responsibility in coping with global issues, Thanh said, adding that the city hopes that countries will put the pandemic under control soon.
On behalf of their governments and peoples, representatives from embassies thanked Hai Phong People's Committee and the Vietnamese Ministry of Foreign Affairs for this meaningful gifts and affirmed that those was demonstrating the solidarity and friendship between the governments and peoples during difficult times caused by the COVID-19 pandemic.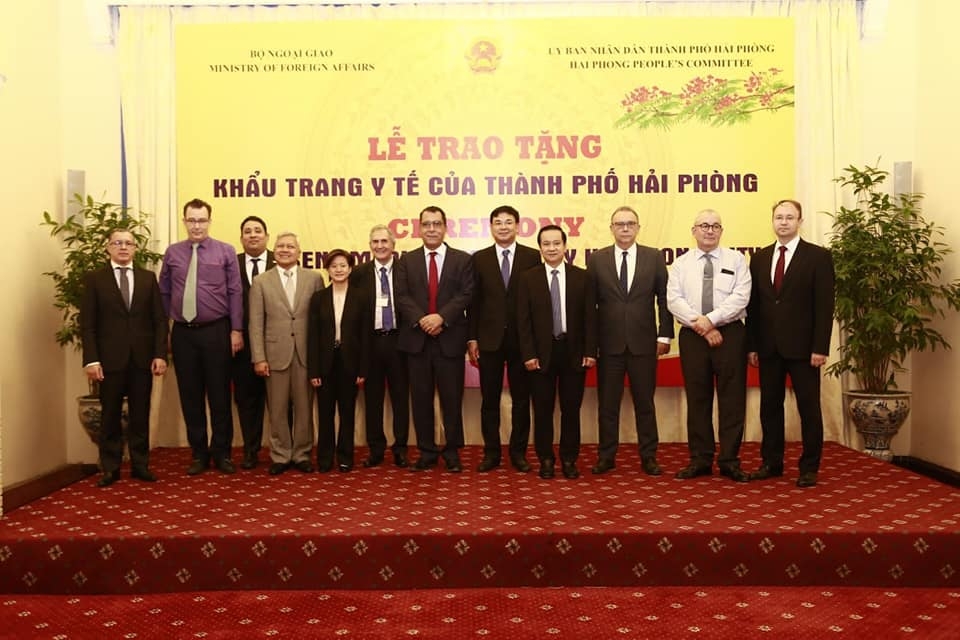 Delegates pose for a group photo.
Vietnam has been a remarkable success story in controlling the COVID-19 epidemic so far by quarantining all returnees from abroad upon their arrival. Therefore, all imported cases of the virus were detected upon their arrival and they posed no risk to the community.
While countries around the world face severe mask shortages, Vietnam's governments, businesses, and people have been began to support and provide material assistance to nations struggling to equip frontline medical workers.
There has been no single fresh COVID-19 case of local transmission in Vietnam for 68 consecutive days, while one more patient suffering the novel coronavirus was released from hospital one day earlier, the Ministry of Health reported on June 23.
Up to 329 patients or 94.3% of the total cases have given the all-clear, and there is no fatality reported to date.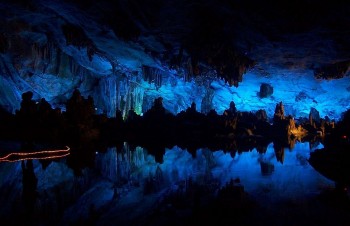 Travel
Caves are the creation of nature, charming any tourists with their mysterious and an air of danger, waiting for humans to explore the deepest secrets inside them. Take a look at these magnificent and beautiful caves around the world that you must visit once in your lifetime.
Viet's Home
According to the AFC official statement, Vietnam striker Nguyen Tien Linh won the AFC International Player of the Week after receiving the most votes out of the remaining nine players.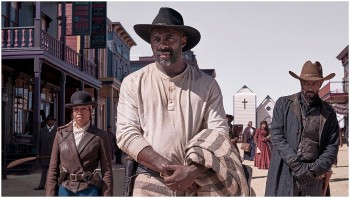 Handbook
November is coming close, and the cold outside makes us want to curl up inside our warm blanket and bing watch our favorite movies or shows. Here is the list of what is coming on Netflix in November, and some of the most expected Netflix originals for you to enjoy.