Making School Safer from Natural Disaster and Epidemics
The schools vulnerable to disasters and epidemics not only will increase safety risk to students, teachers and school community, but also influence the flow of teaching-learning process at schools.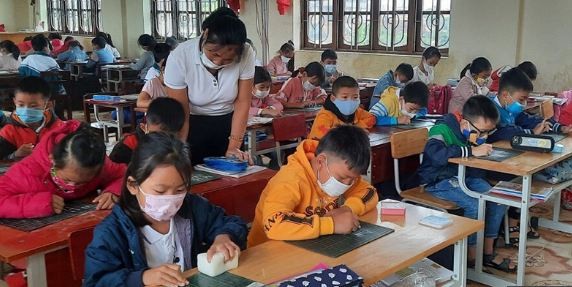 Illustrative image.
In cooperation with Quang Binh Department of Education and Training (Quang Binh DOET), Save the Children on Nov. 5 organized the launching workshop of "Safe back to school" project.
There were around 30 participants attending the workshop, including representatives from Quang Binh DOET, Quang Binh People's Committee, Department of Foreign Affairs, Bureau of Education and Training in Bo Trach and Quang Trach Districts, as well as teachers and school board of 12 project schools.
Implemented from September 2021 to June 2024, the project, with a total budget of more than VND 51.4 billion, plans to benefit more than 7,000 children and their parents, as well as 300 teachers in 12 primary schools in Quang Trach and Bo Trach Districts. By addressing the education, safe environment and children protection issues affecting children's safe return to school, the project will bring the most comprehensive and sustainable support for the most disadvantaged districts in Quang Binh.
According to Le Thi Thanh Huong, country director of Save the Children, Quang Binh is a coastal province in the central region that is at risk of disasters every year, especially in the current context of Covid-19 pandemic, schools have had to change from traditional teaching and learning to online methodology. "Thus we believe that this is a meaningful project, timely support to maintain quality learning for elementary school students in unexpected circumstances. Additionally, we hope that, with the leadership of Quang Binh DOET, the initiatives and lessons of this project will not be limited at 12 primary schools but will be spread and replicated to other primary schools in other districts in Quang Binh Province".
Mai Thi Lien Giang, deputy head of Quang Binh DOET strongly believes that, with Save the Children's commitment to ensuring every child has a quality education, along with active engagement of the project staff in Quang Binh Province, the "Safe back to school" project will be a great support for education in the province, while helping to identify appropriate teaching methods to respond to natural disasters or epidemics.
Through this project, Save the Children hope to support children in Quang Binh, as well as children in Vietnam to be able to access quality education and safe learning environment despite any unexpected circumstances, especially Covid-19 or natural disasters.
Precautions need to be taken to minimize the risks of Covid-19 in school settings. In that context, Korean non-governmental organization Good Neighbors International (GNI) in Vietnam recently donated 2,243 antibacterial masks, 2,243 bars of soap, 180 bottles of hand sanitizer, 12 electronic thermometers to six schools in Bao La and Xam Khoe Communes, Mai Chau District, Hoa Binh Province.
Elsewhere, to support the district in organizing vaccination against Covid-19, World Vision Vietnam donated 250 bales of filtered water to the district health center.
With a total value of more than US$ 1,044, this support contributes to ensuring the health of medical staff and people who come to vaccinate, especially in the situation of hot weather and long working days.
In addition, World Vision Vietnam has also cooperated with four health stations in target communes to communicate safety measures during the pandemic season to approximately 840 community members who are parents and children.
This activity is part of World Vision Vietnam's Covid-19 National Response and Recovery Program. Up to now, more than US$ 2,894,152 has been disbursed to repair the damages caused by the pandemic on people's lives in World Vision Vietnam's project sites nationwide.
We know that remote learning cannot replace face-to-face education. However, as the Covid-19 pandemic continues to develop more complicatedly in the country, students in several localities continue to study online, many of them are without the necessary devices for online learning.
In this November, the Dariu Foundation will hand over to Hoa Binh Province's Department of Education and Training about 75 additional computers. These devices will be transferred to 3 schools with the most difficult conditions in terms of facilities and were without a computer room. The additional provision of computers to the education sector of Hoa Binh Province will contribute to creating equal opportunities for universal digital skills for students in rural and mountainous areas. To date, the Dariu Foundation has lent computers to over 140 schools in Vietnam.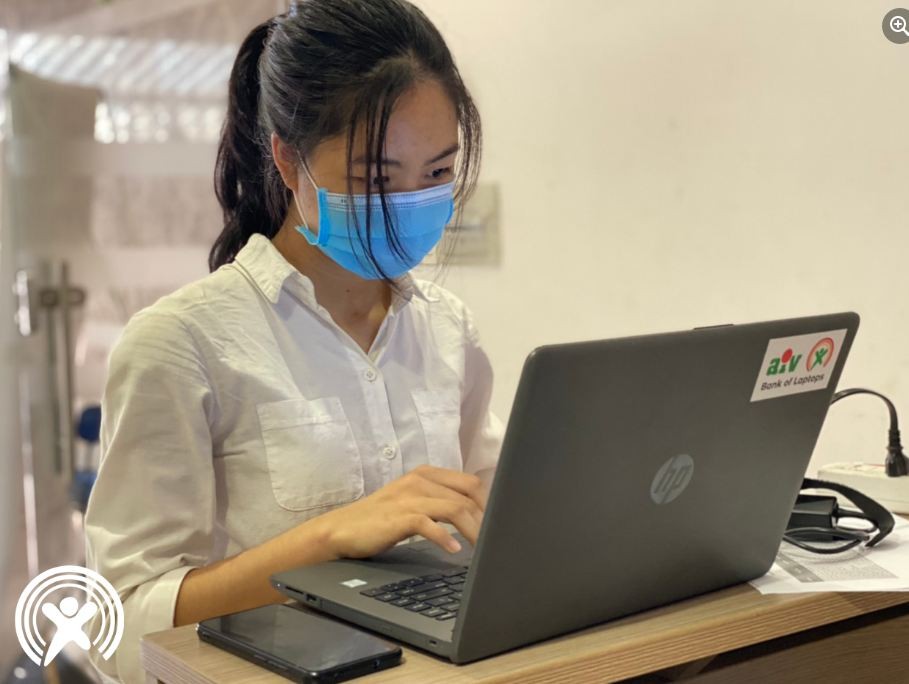 The recipients are students in the primary and secondary levels who were without the necessary devices for online learning.
After a hiatus period due to the impact of Covid-19, the Bank of Laptops 2021 Project is continuing handing over loaned equipment to students.
The project aims to timely support and accompany students to overcome difficulties before the pandemic, and achieve the best academic results this semester. From 2020 until now, the Dariu Foundation has lent laptops to nearly 200 students for free.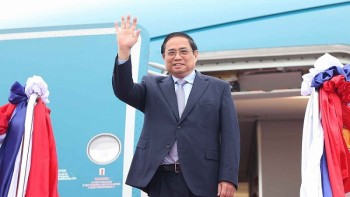 National
Vietnam News Today (Feb. 6): PM Chinh to pay official visits to Singapore, Brunei; Vietnam attends ASEAN+3 Tourism Ministers Meeting; Exports in 2023 and high demands from new generation FTAs; Digital technology to spearhead Vietnam's drive for Industry 4.0.