Graduate School of Oxford to Change Its Name to Honor Vietnamese Billionaire
Vietnamese billionaire Nguyen Thi Phuong Thao has become the university's largest sponsor Oxford University ever had with the amount of £155 million donation to Linacre College.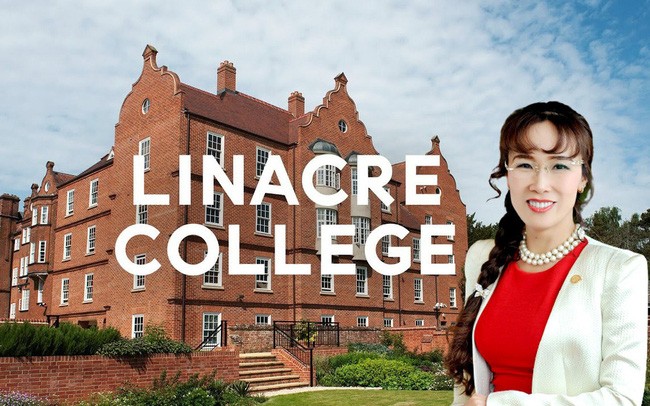 Donor Nguyen Thi Phuong Thao gave Linacre College the investment funding for research and education development with a total value of £155 million (nearly US$212 million). Photo: cafef.vn
On Nov 1, Linacre College, University of Oxford (United Kingdom), announced on its website that the college had just signed a memorandum of understanding (MoU) with Mrs. Nguyen Thi Phuong Thao, Chairwoman of SOVICO Group. The college will receive from Mrs. Nguyen the investment funding for research and education development with a total value of £155 million (nearly US$212 million). In recognition of this generous gift, Linacre College promises to change the college's name to Thao College. After receiving the first £50 million donation, the college will approach the Privy Council to ask for name changing permission.
The official announcement issued by Linacre College. Photo: Thanh Nien Online
As reported by Thanh Nien Online, The MoU was signed on Oct 31 and sets out the intention to create a new graduate center for our students and endow graduate access scholarships. For years, this college has been one of the least well-endowed colleges at the University, so a significant part of the donation will be used to funding general endowment purposes, which support the daily running of the College.
According to the official website of the University of Oxford, in 2019, the institute received a grant of £150 million by American billionaire, Mr. Schwarzman - Chairman, CEO and co-founder of Blackstone Investment Group. This donor has been listed as the largest sum of investing funding for Oxford. Now, with the grant of up to £155 million gave to Linacre College (under Oxford University),Vietnamese billionaire Nguyen Thi Phuong Thao has become the university's largest sponsor. As announced on the college's official website, it is grateful for such generosity from Mrs. Nguyen.
As report by the Guardian, Linacre faced a barrage of criticism from academics for accepting the money and allowing the "commercialisation" of great seats of learning. As quoted from the Oxford University Climate Justice Campaign, which said: "We are sad to hear what Linacre's actions have told us: that Linacre values money more than people and the planet." This is the response when they found out SOVICO group's offshore oil and gas project in the Vietnam basin. Madam Thao and the college made a deal that Sovico is to commit to reaching net zero emissions by the end of 2050 – and that it will draw on input from Oxford academics to achieve that goal. Madam determined to build long-term cooperation with Oxford University from this transformative agreement.
Linacre College is one of 39 colleges affiliated to the University of Oxford, UK, specializing in graduate and postgraduate training. It has about 550 postgraduate students and 50 PhD students from more than 50 different countries. Up to now, the largest donation to a university in the UK to date has come from billionaire Bill Gates when he donated US$210 million to Cambridge University in 2000.
What the University of Oxford did was not as unusual as it may seem. Around the world, we have many colleges and universities that choose the same way to honor their benefactors. Here are some examples:
1. Canada: Burman University
Canadian University College, renamed in 2014
On July 2, 2014 the Alberta government granted Canadian University College (CUC) permission to change the institutions status and name from "university college" to "university." On December 15, 2014 the CUC Board of Trustees approved changing the institution's name from Canadian University College to Burman University.
Canadian University College - Burman University's original name. Photo: Burman University Facebook Official Page
According to the official website of the university, CUC is renamed after Charles A. and Leona Burman - the husband and wife team who founded the institution in 1907. Charles A. Burman served as the first and third President (Principal) of the school that would be known as CUC. Leona Burman taught English, science, language, geography, physiology, and acted as school nurse. Both Charles and Leona devoted their entire lives to service.
"It was because of their selfless dedication and sacrifice that the first school on this hilltop was established," said former CUC President Mark Haynal. He emphasized that in every season of their ministry, the Burman fulfilled the missions of the institute with discernment, insight and commitment and that they acted with confidence, compassion and competence."
With the history of more than a century, Burman University is accredited by the Adventist Accrediting Association (AAA) offering Campus Alberta Quality Council (CAQC) approved bachelor's degree programs with over 35 major or track choices.
2. US: Brown University
College of Rhode Island, renamed in 1804
Brown was founded in 1764 and is the first Ivy League school to accept students from all religious affiliations. Originally located in Warren, Rhode Island, and called the College of Rhode Island, Brown moved to its current spot on College Hill overlooking Providence in 1770 and was renamed in 1804 in recognition of a $5,000 gift from Nicholas Brown, a prominent Providence businessman and alumnus, Class of 1786.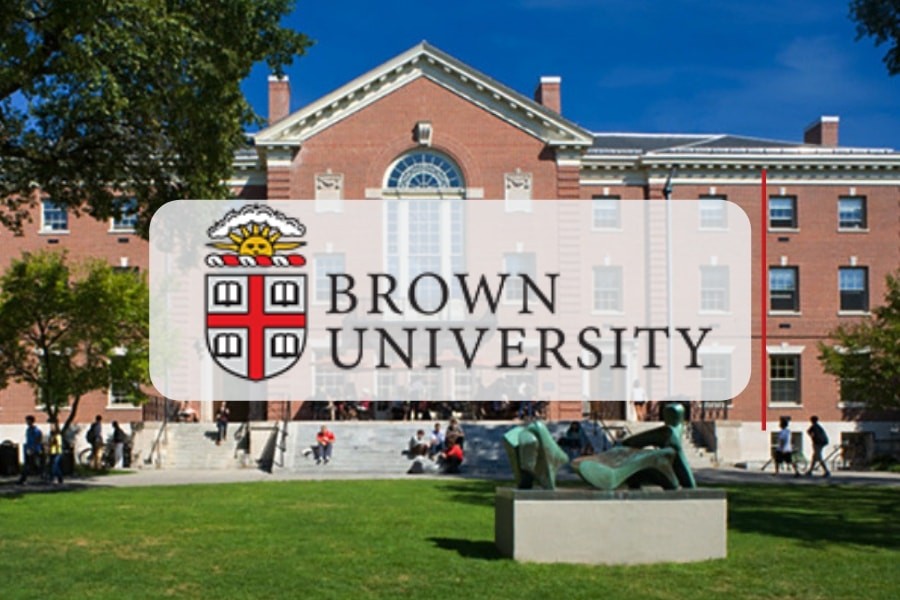 Brown University Campus in historic Providence, Rhode Island. Photo: Orkans.com
More than once had name changing occurred at Brown University. Brown University announced on Sep 1 2020 that it has changed its official name by removing a state designation that included the word "Plantations.
According to the Providence Journal, the Brown University Corporation voted on Aug 19 2020 to shorten the little-known official name of the university from "Brown University in Providence in the State of Rhode Island and Providence Plantations" to simply "Brown University." The longer name, which included the full name of the State of Rhode Island, had been in place since 1804. It was rarely used, appearing only in certain legal transactions, the university said. The change comes amid a broader discussion about stripping the words "and Providence Plantations" from Rhode Island's formal name.
3. US: Harvard Radcliffe Institute
Collegiate Instruction of Women, renamed in 1894
Radcliffe College evolved from an informal instruction course offered to individual women or small groups of women. The faculty was one of the pioneers in making higher education available to women, despite resistance to coeducation from the university's administration. Before that, Radcliffe operated as a coordinate college. Although it drew most of its instructors and other resources from Harvard, Radcliffe graduates, were not granted Harvard degrees until 1963. The college was named for the colonial philanthropist Ann Radcliffe, who established the scholarship fund at Harvard in 1643. It was a donation amounted £100.
According to Britannica.com, the endowment Radcliffe made in 1643 not only established the first scholarship, it also marked Radcliffe as the first female donor to Harvard University. The college merged with Harvard in 1999 and is now the Harvard Radcliffe Institute. Historical documents indicate Radcliffe was an influential novelist, and a savvy businesswoman who managed the estate well and increased its value.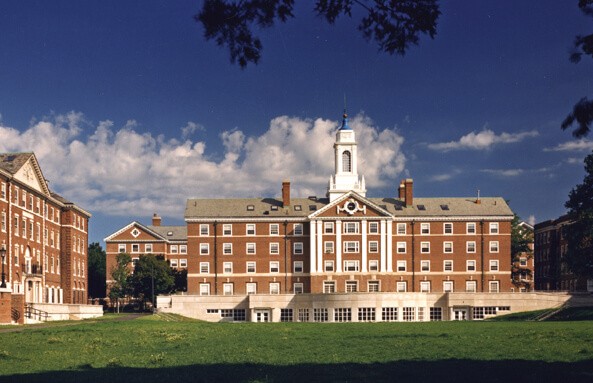 Harvard Radcliffe Quadrangle. Photo: faainc.com
4. Israel: Azrieli Faculty of Medicine at Bar-Ilan University (BIU)
School of Medicine, Bar-Ilan University, renamed in 2015
To change the landscape of healthcare and medical education in northern Israel, the Azrieli Foundation donated US$50 million into BIU's School of Medicine. The donation, which was made in 2015, was recognized by changing the name of the school to the Azrieli Faculty of Medicine. The celebration was attended by enthusiastic medical students, professors, Azrieli Foundation board members and politicians.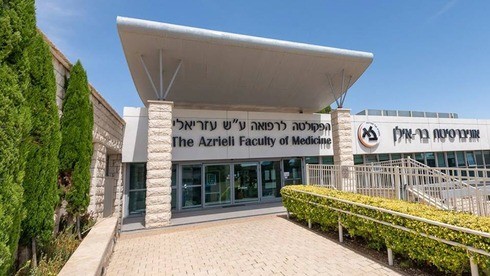 The Azrieli Faculty of Medicine of BIU. Photo: Ynetnews
Located in Safed city, the Azrieli Faculty of Medicine opened in Oct 2011 in response to a nationwide shortage of physicians and the need to upgrade medical services and infrastructure in the region. Up to now, the Medical School has graduated hundreds new physicians, and is home to nearly 600 students enrolled in MD programs, medical research programs, combined MD/PhD programs and postdoctoral programs.
BIU is well-positioned to reverse Israel's "brain drain" phenomena by bringing home students, teachers and researchers from some of the most prestigious institutions abroad; and, to provide quality healthcare and employment opportunities to the citizens of northern Israel.
5. Vietnam: Phenikaa University
Thanh Tay University, renamed in 2017
With the determination to create an university with international standard, Phenikaa Group invested VND 2,1trillion (US$ 92 million) in Thanh Tay University for infrastructure, technology transfer for laboratories, learning materials, training and research resources. As reported by Phenikaa Group, the first phase of the donation, VND 1,5 trillion, given to Thanh Tay University was in 2017, The same year, the university became a member of Phenikaa Group and the following year its name was change to Phenikaa University. The remaining donation amounts VND 600 billion will be reimbursed by the end of 2021. The university plans to use this donation to improve human resources and to modernize its management system.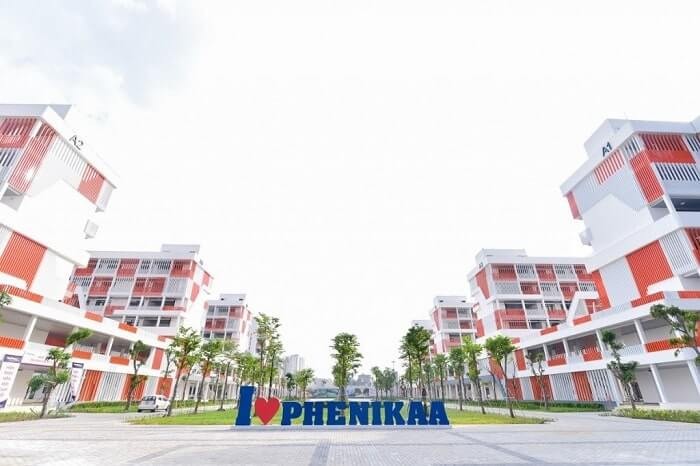 Phenikaa University Campus in Hanoi, Vietnam. Photo: trangedu.com
Phenikaa University currently offers undergraduate, graduate and PhD programmes in four areas: Engineering and Technology, Health Sciences; Economics and Business; and Social Sciences. Its latest achievement, the Business Administration program jointly held by Andrews University (USA) and Phenikaa University, has been fully implemented and taught in Vietnam since the beginning of 2021 school year.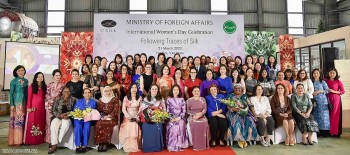 Friendship
Female ambassadors, representatives from diplomatic corps and international organizations, along with spouses of diplomats in Vietnam gathered together to find about more about silk weaving and silk products in Vietnam.