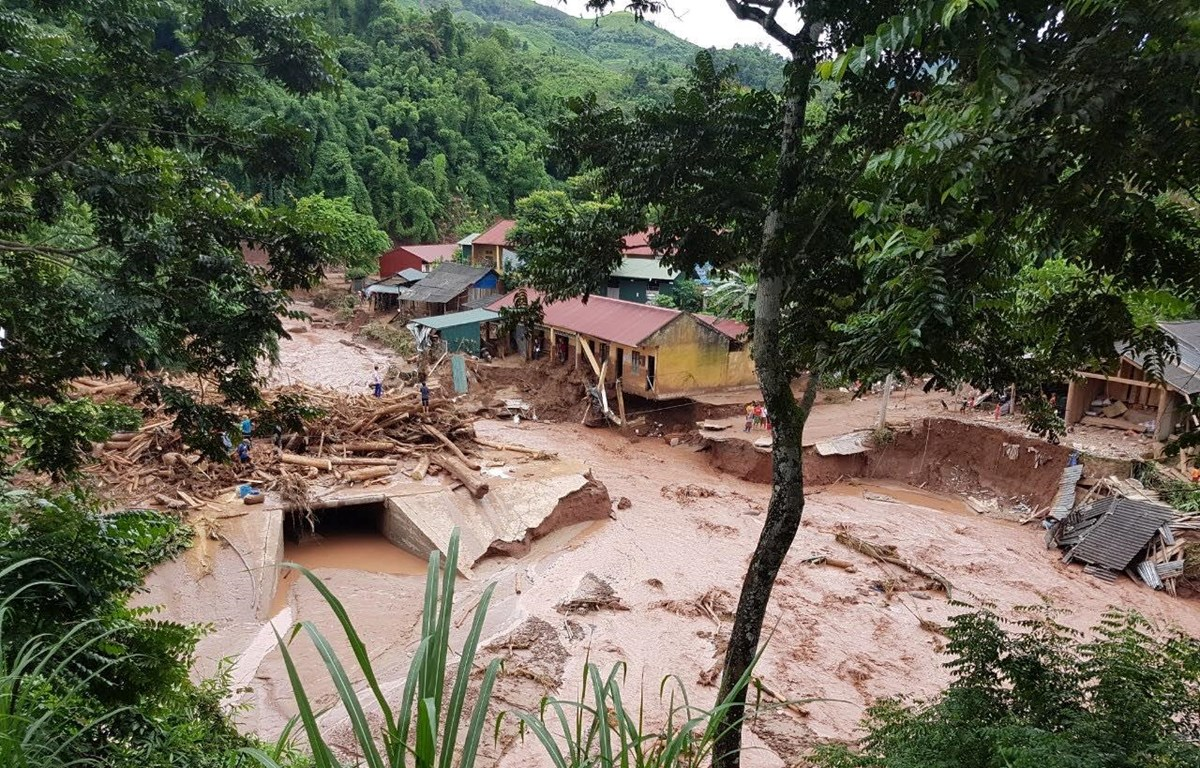 Torrential rains and flash floods cause severe consequences in Dien Bien province. Photo: National Steering Committee for Natural Disasters Prevention and Control
A tropical low-pressure system has been upgraded to a storm, about 600km off Vietnam's Hoang Sa (Paracel) archipelago, according to the National Centre for Hydro-meteorological Forecasting (NCHMF).
The storm would bring heavy rains to northern and Central Highlands regions, especially the northeastern coastal province of Quang Ninh.
On August 18-19, northern midland and mountainous areas experience rainfall of 40-150mm/24h, even 170mm. Meanwhile, rainfall in the central provinces of Thanh Hoa and Nghe An is 30-70mm, even 100mm.
From August 20-23, northern and north central localities are predicted to be hit by widespread downpours.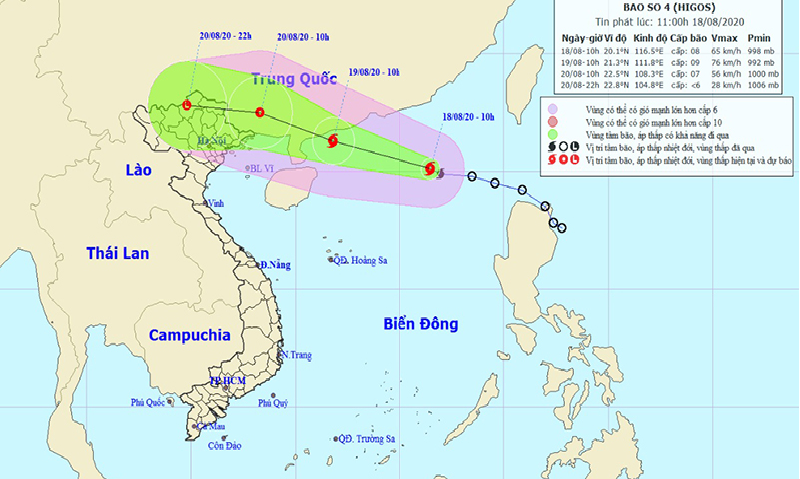 The path of the storm. Photo: National Centre for Hydro-meteorological Forecasting
To cope with the storm, the National Steering Committee for Natural Disasters Prevention and Control on August 17 issued a notice, asking ministries and agencies in the northern and north central regions to brace for torrential rains triggered by the storm, especially flash floods.
Coastal localities were asked to closely monitor the operation of boats, adopt measures to ensure safety of residents in case of landslides and flash floods and keep a close watch on river floods.
Specifically, the northern mountainous province of Dien Bien and Quang Ninh need to deal with consequences of torrential rains over the past days, the committee said.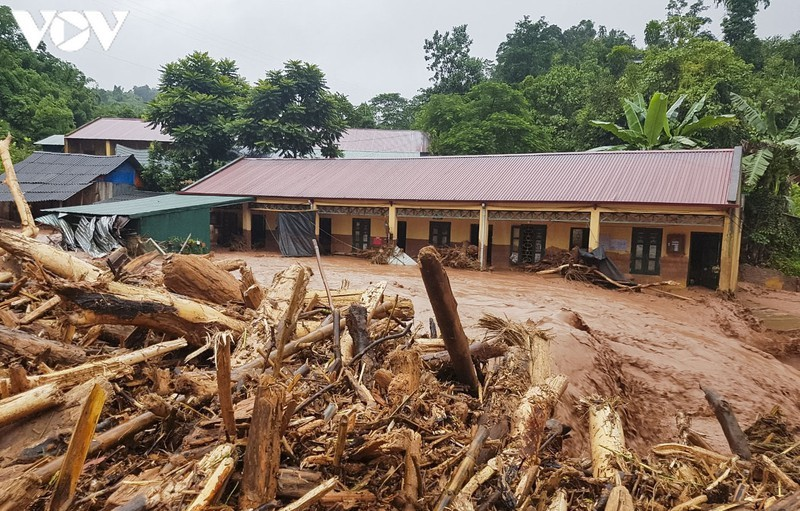 Nam Nhu 1 primary school in Nam Po district, Dien Bien province would be swept away by floods. (Photo: VOV)
Over the past two days, heavy rains caused flash floods in Nam Po and Tuan Giao districts, Dien Bien Phu city, Dien Bien province, damaging 14 houses, with four houses and four classrooms swept away, and isolating 128 households in Nam Nhun commune.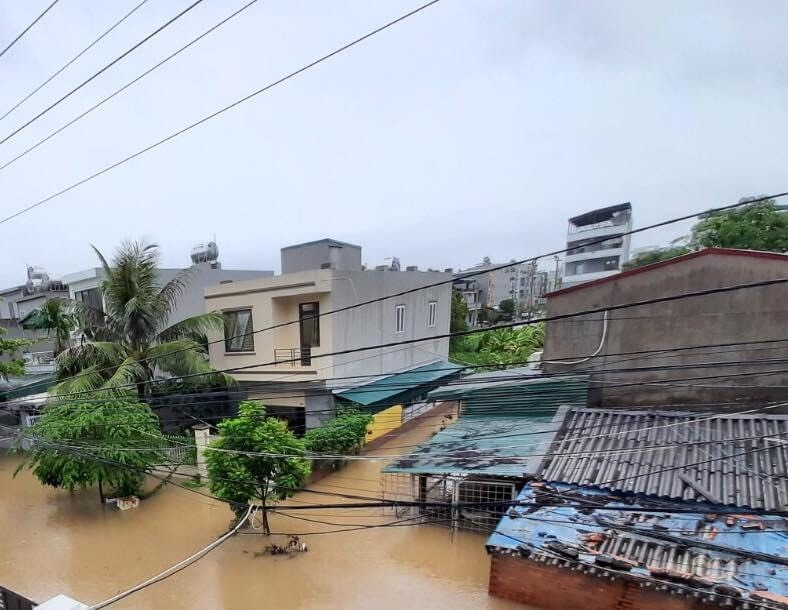 Cao Thang ward, Ha Long city. Photo: Quang Ninh Newspaper
In Quang Ninh province, downpours injured three people and submerged 3km of National Highway 18 in Quang Hanh ward, Cam Pha city.
Streets in Ha Long and Cam Pha cities, and some sites in eight cities and districts in Quang Ninh were also flooded, while 114ha of rice and crops were inundated./.
Rosy Huong