Mayu Inno, Japanese friend helps Ben Tre to implement organic agriculture model
Ms. Mayu Inno scoured herself to find the most difficult localities in Ben Tre province, attempting to "teach" local people do business, diversify livelihood right on their homeland, make a living from small sum of capital and manage family finance.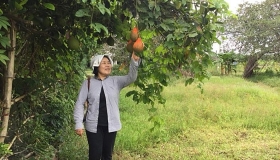 Mayu Inno focuses on developing organic agriculture model, especially in Ben Tre province.
Mayu, 46 years old, from Japan, acquires the Northern Vietnamese accent quite well. In 1997, she moved to Vietnam to study at the Center for Vietnamese Studies and Cultural Exchange in History Department, Hanoi National University. After graduating, from 2003-2009, Mayu worked for the Japanese International Volunteers Organization in Vietnam, supported and developed community projects for disadvantaged areas in certain provinces like Ben Tre, Dong Thap. In 2009, the organization stopped operating in Vietnam, but Mayu didn't return to Japan. She stayed in Vietnam, set up the Seed to Table organization, which is a popular community development model in Japan, but still unfamiliar in Vietnam.
The 46-year-old is also known as "a difficult person to work with", as once part-take in her livelihood activities, farmers have to meticulously jot down their financial income, outcome in detail, which is considered a mundane task for them.
In every organic production group, she joins the farmers with the farming work on the field, closely guides and supervises farmers' techniques, such as how to lure destructive pets of leafy vegetables by colors, and certain easy-made pesticides.
Mayu instructed farmers to produce vegetables following the Participatory Guarantee System standards (PGS). This is an organic certification system for groups and farmer households in the form of ensuring the participation of all parties.
According to the Agricultural Extension Station in Ba Tri district, the district covers 1.2ha, with 14 households joining the PGS model's organic vegetable production. Two out of four groups growing organic vegetables under PGS standards have received PGS certification. There are 2 purchasing units from TP. Ho Chi Minh City, namely the professional Citizens Company, and Coffee Agricultural Company, whose supply is over one ton of product per month.
Mr. Phan Minh Duc, representative of Ba My organic vegetable group, said that the group has connected with small consumer groups to consume products regularly, with stable output. In the past week, the group together with the leaders at all levels were very happy when the "My Chanh Organic Vegetable Processing House" was completed and ready to serve the needs of preliminary processing and packaging of products before distributing to smaller groups in Ba Tri district.
Mayu also cooperated with the Department of Education and Training to deploy the "Organic Vegetable Garden" model at 12 high schools. Thereby, she encourages children's entrepreneurial spirit and orients them to change from traditional farming to organic production.
"Currently, I am implementing an organic coconut plantation model in Binh Dai district, hoping to expand coconut products, develop the community. I propose to the local organic coconut plantation model. To be sustainable, we must return to the original issue of "decent farming" - that is, organic farming," Mayu shared./.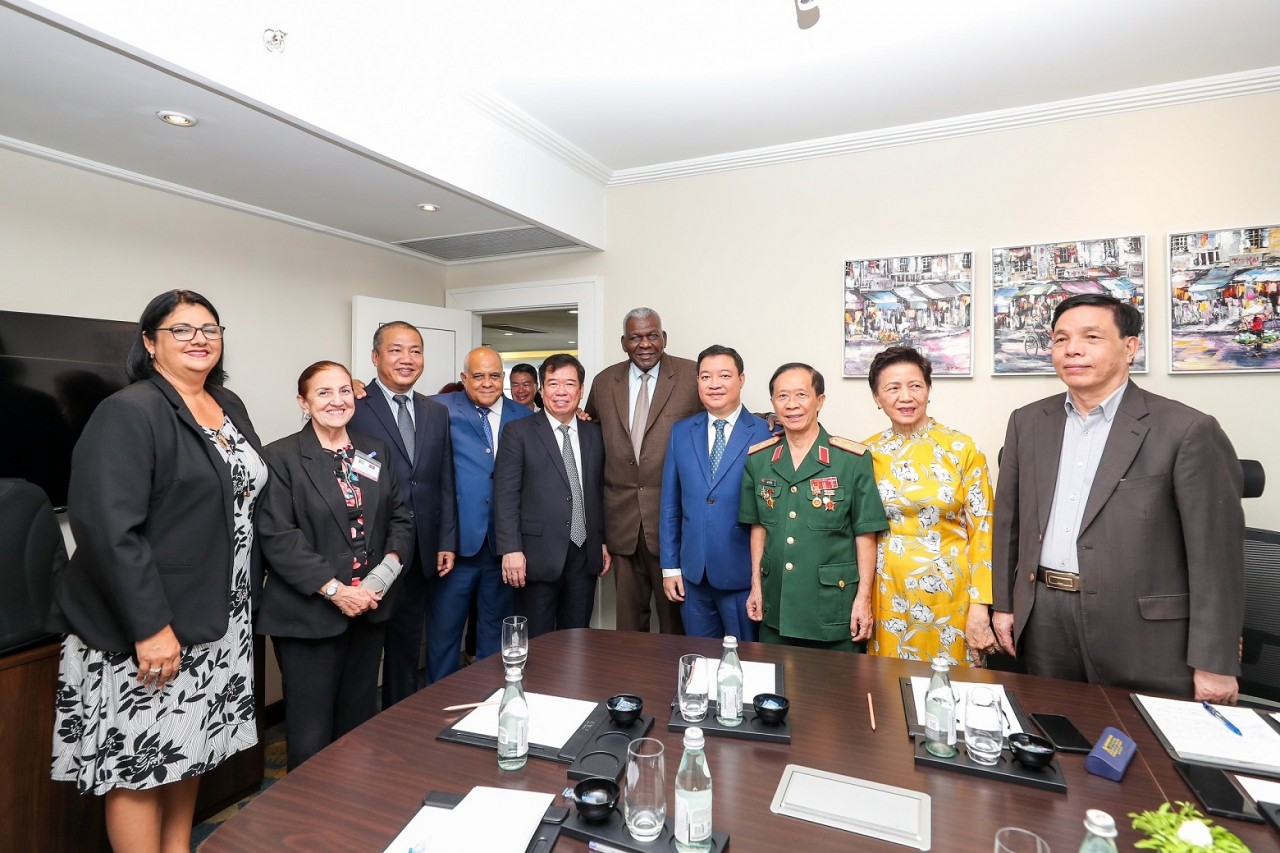 Friendship
President of the National Assembly of People's Power of Cuba Esteban Lazo Hernandez emphasized that Vietnam - Cuba is always united and faithful because they are one family.
September 27, 2023 | 15:11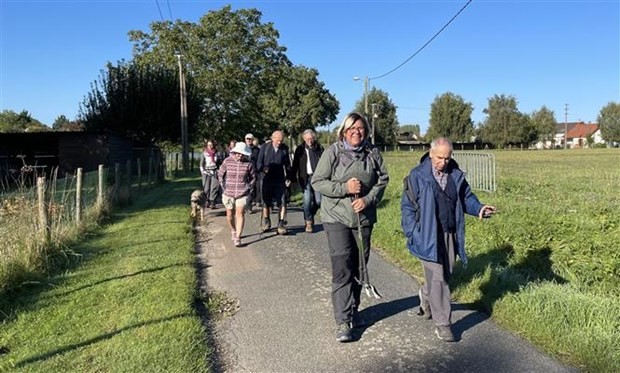 Friendship
The Children's Walk For Hope is a virtual event that will be held globally recently.
September 27, 2023 | 14:54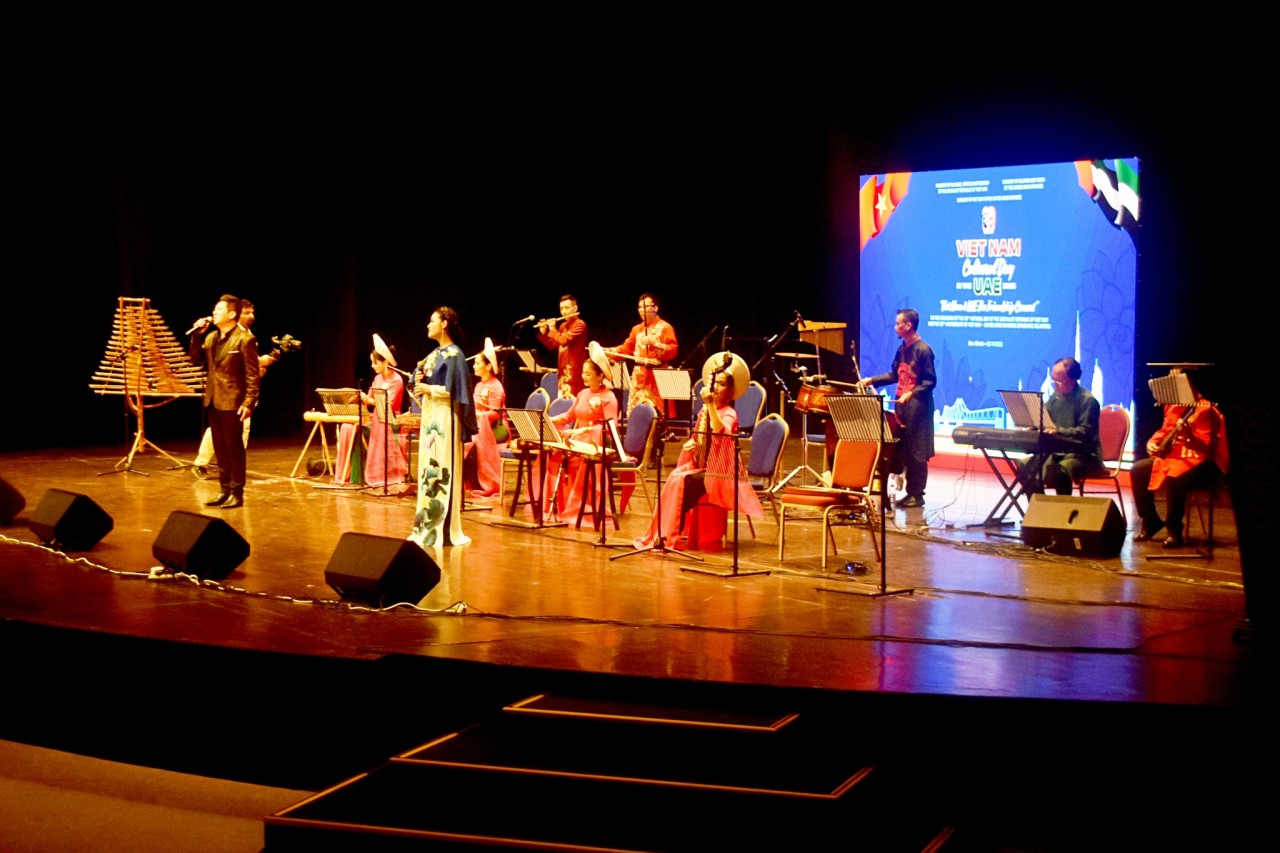 Friendship
A special art performance was held in the capital Abu Dhabi, gathering leading artists from Vietnam and the United Arab Emirates (UAE).
September 27, 2023 | 14:01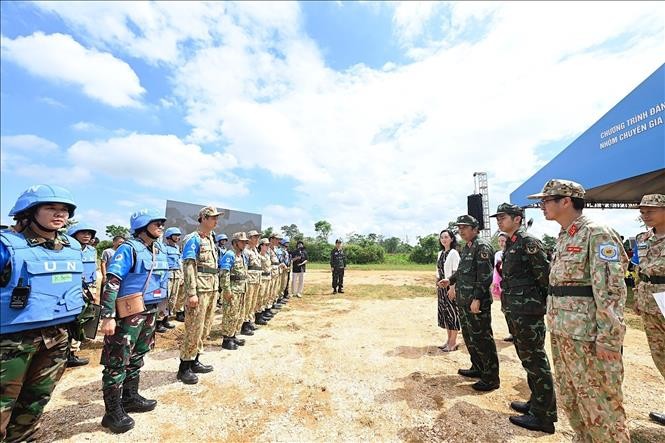 Friendship
Japan and representatives of State members of ASEAN Defence Ministers' Meeting Plus (ADMM-Plus) valued the preparations of Vietnam in hosting the Competency Evaluation Program for Prospective UN Peacekeepers (CEPPP) as well as outcomes of the program.
September 27, 2023 | 07:53