Meet Mattie Do - Laos' first, and only, female filmmaker
As Laos' only female filmmaker, Mattie Do is shaking up the country's film industry and cementing a place as one of the most exciting new voices in Asian genre cinema.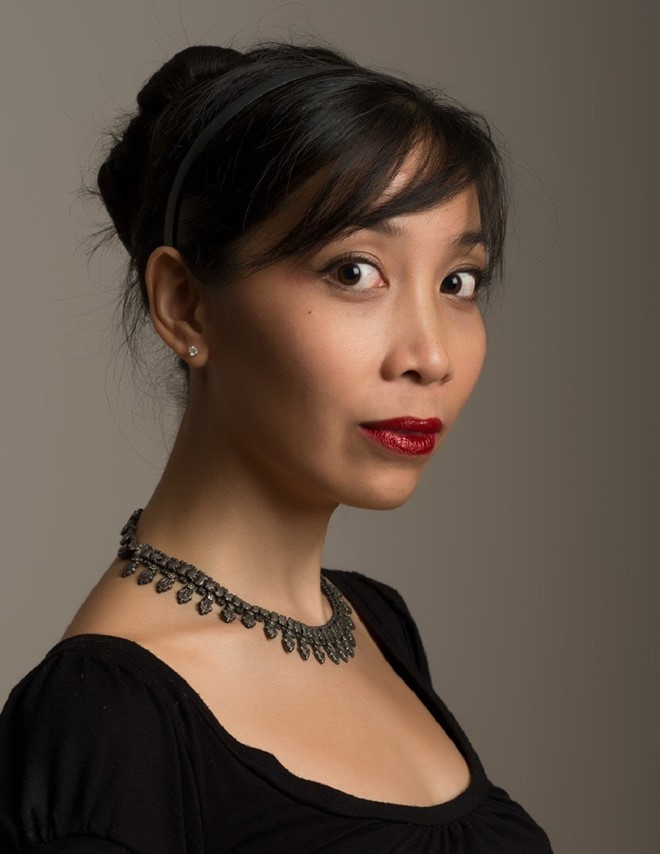 Mattie Do - Laos' first, and only, female filmmaker. Source: SCMP
Mattie Do is a Laotian American film director of Vietnamese-origin (her mother is Laos and father is Vietnamese who was born and raised in Laos). She is Laos's first, and only, female film director and the first horror film director from Laos. Her directorial debut Chanthaly (2012) is the first horror film written and directed entirely in Laos, as well as the first to be screened at major film festivals outside of Southeast Asia like the 2013 Fantastic Fest.
Chanthaly's festival success led to Mattie's selection for the Cannes' Fabrique des Cinemas du Monde, Toronto International Film Festival's Directors Talent Lab, Berlinale Talents, and Bucheon International Fantastic Film Festival's Fantastic Film School.
Do's second feature film Dearest Sister (2016) was chosen to attend the 2014 Cannes Film Festival as part of the La Fabrique des Cinémas du monde program and was selected as the Laotian entry for the Best Foreign Language Film at the 90th Academy Awards, the first time that Laos has submitted a film for consideration in this category.
The movie follows Ana and Nok, two cousins on the opposite ends of Laos' class structure. When Ana starts to go blind, her husband entrusts her care to Nok, who leaves her family in rural poverty, goes to the city to care for Ana, hoping to earn some money for her struggling relatives in return. But as Ana's condition worsens, she seems to be having vision impairment—and only Nok is around to interpret the numeric messages that will dramatically change their relationship.
"The Long Walk," her third feature, is a time travel horror thriller with ghosts and a serial killer and spaceships that takes place in a rural Laotian village, about an elderly man who encounters the ghost of a woman, who transports him 50 years into the past. There he attempts to prevent his mother's death, with predictably disastrous results.
She credits her husband, American screenwriter Chris Larsen, for sparking her interest in film.
"I had no interest in film. I was a ballet teacher, and there was no ballet in Laos at that time." says Do during a interview with South China Morning Post. "He dragged me into film kicking and screaming," she says of Larsen, who has penned all of Do's films.
"I went with him to an old film production company to talk about why there aren't films in Laos, but I was there just to translate," she recalls.
Lao Art Media was the country's first film production company, responsible for almost all of Laos' recent output. "They wanted Chris to write for them, and direct too, but he was like 'Whoa, I'm a screenwriter, but I do know someone. She speaks Lao, and … she's also got years of performing arts experience!'"
Do's first film is a ghost story, an unlikely choice in a country with no history of making horror movies. The story of a sick young woman, who is haunted by the spectre of her dead mother, Chanthaly also examines gender inequality in Laos.
A rough cut of the film endured a bumpy premiere at the Luang Prabang Film Festival, "It was a disaster, the file froze. They were going to kick it out of the festival," Do says. Instead it earned a mention in the now defunct Thai Film Journal, from where it caught the attention of film programmers overseas.
A year later, a finished version of Chanthaly received an enthusiastic reception at US genre festival Fantastic Fest.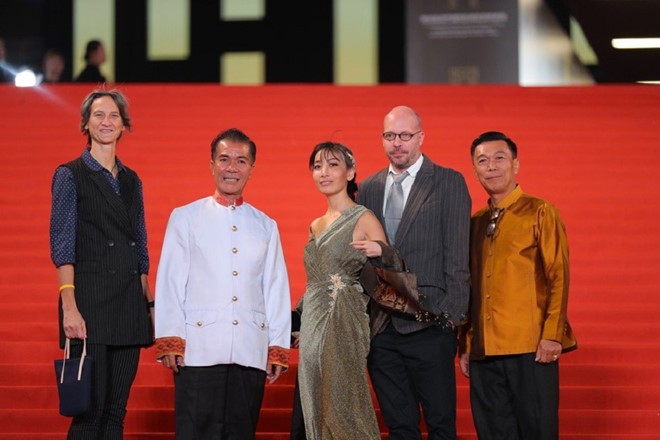 Mattie Do (centre) at the opening red carpet of the 2019 Macau film festival and awards. Source: SCMP
"They are very personal stories to me, and I describe a lot of the images that I want," Do says of her writing process with her husband. "He'll then vomit out a first draft as quickly as possible, and we'll go from that. Usually we shoot the fourth draft, but I love to improvise with my actors too."
"The film that influenced me most, which most people don't consider a genre film, but I do, is The Killing Fields. That film taught me about terror and fear, and real profound sadness," says Do./.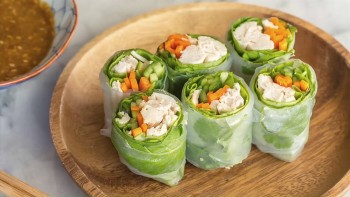 Travel
Rolls are a easy-to-make dish that is loved by many Vietnamese diners as well as Korean stars.