More than 50 Lao nationals gain Vietnamese citizenship
Once gaining Vietnamese citizenship, they will have equal rights and obligations as other citizens. All levels of government will create favorable conditions for them to participate in economic and social activities, contributing to the local development.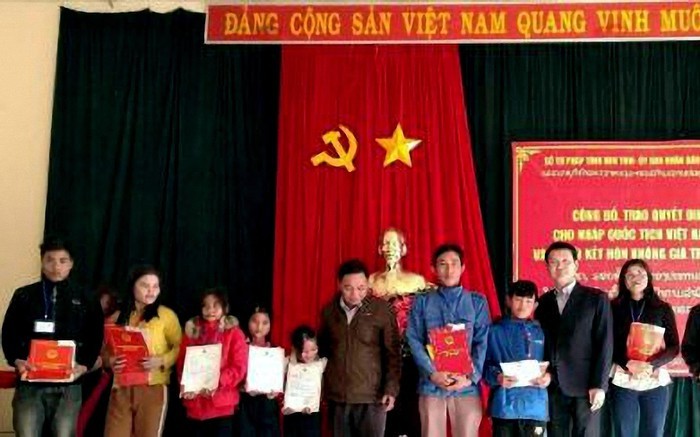 15 Lao national living in Dak Glei district of the Central Highlands province of Kon Tum granted Vietnamese citizenship certificates
On December 16, 15 Lao nationals living in Dak Glei district of the Central Highlands province of Kon Tum were granted Vietnamese citizenship certificates.
In accordance with President Nguyen Phu Trong's Decision No. 1845 dated November 1, 2019, 15 Lao immigrants received Vietnamese citizenship. They are residing in two border districts of Dak Glei and Ngoc Hoi of Kon Tum province.
Earlier, in April 2019, President Nguyen Phu Trong also signed a decision to grant Vietnamese citizenship to a total of 38 Lao nationals.
The authorities and local authorities will guide and help these new Vietnamese citizens to carry out administrative procedures to ensure their citizenship, so that they can stabilize their lives and integrate into the socio-economic life in the locality.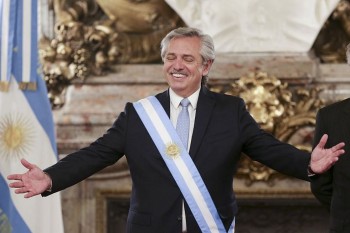 World
In May 2019, Fernández announced his candidacy for president for the 2019 election. He won the election beating incumbent Mauricio Macri.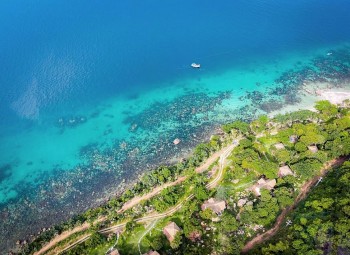 Travel
Vietnamese Ministry of Culture, Sports, and Tourism has issued a plan to stimulate travel demand, restore the tourism industry, and resume travel activities in late 2021 and early 2022.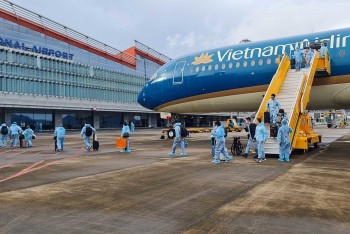 National
Vietnam News Today (September 27): HCM City expects a special mechanism for new normal; UNICEF speaks highly of Vietnam's priority to Covid-19 orphans; Vietnam considers mutual recognition of vaccine passport with select countries; Central Vietnam province prepares to welcome foreign tourists starting November.