Ministry: Short-stay Visitors Exempt From Medical Quarantine
People staying in Vietnam less than 14 days for work purposes don't need to undergo quarantine, but they are required to seriously observe Covid-19 preventive measures, the Ministry of Health said.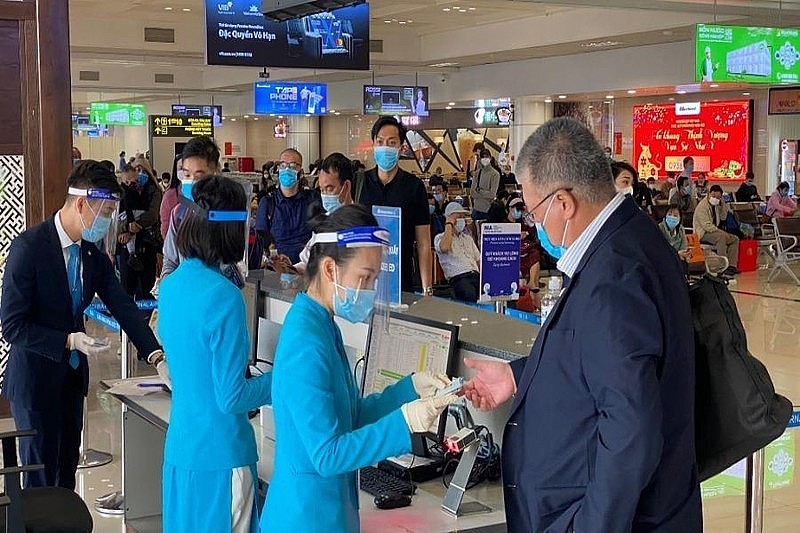 People staying in Vietnam less than 14 days for work purposes don't need to undergo quarantine. Photo: VGP News
According to guidelines issued by the Health Ministry on December 24, those eligible include people entering for diplomatic, official, or business purposes; investors; experts; skilled workers and their families; people cited in agreements with respective nations; and people having contact with those staying in Vietnam for a short time.
In case they are expected to join activities in various localities, detailed travel plans are required, with approval by local authorities, Vietnam Plus cited the guidelines as saying.
The visitors and people having contact with them are asked to comply with the 5K message set by the Health Ministry and keep a close eye on their health conditions.
If those on entry want to extend their stay in Vietnam, they must follow current immigration and Covid-19 control regulations, the ministry added.
The host units and organisations are responsible for making the list of expected arrivals entering not for aforementioned purposes, and covering medical bills if there are related Covid-19 cases.
Immigration control tightened over Omicron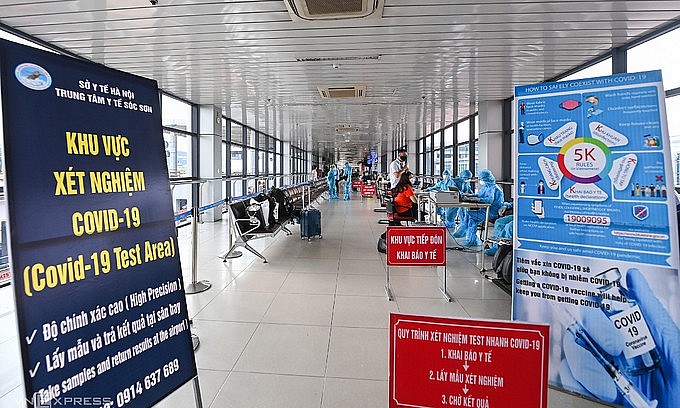 A Covid-19 testing area at Hanoi's Noi Bai Airport, July 2021. Photo: VnExpress
Meanwhile, the government has requested heightened immigration control for those who have traveled through regions where the Omicron variant was detected.
The Government Office on December 23 cited the decision by Prime Minister Pham Minh Chinh, adding the Ministry of Health, Ministry of Transport, Ministry of Public Security, Ministry of National Defense and Ministry of Foreign Affairs need to bolster immigration management through all routes, to perform quick Covid-19 tests on air passengers and perform gene sequencing to detect the Omicron variant.
Chairpersons of city/provincial People's Committees need to hasten Covid-19 vaccination, with all adults eligible for vaccination to receive their second shots by the end of 2021, all children aged 12 and above their second shots within January 2022, and all adults their third shots within the first quarter of 2022, according to VnExpress.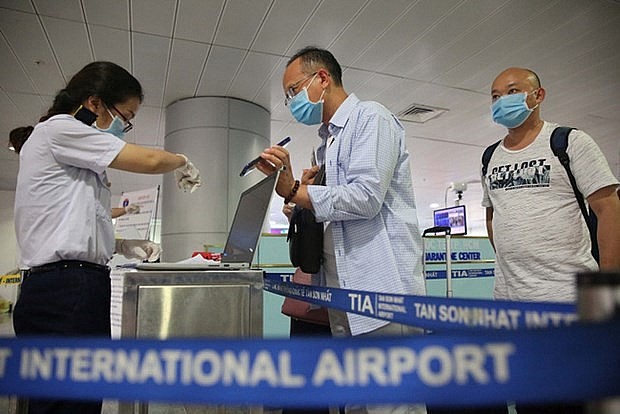 Passengers at HCM City's Tan Son Nhat airport. Photo: suckhoedoisong.vn
Starting January 1, 2022, Vietnam plans to reopen commercial flights to certain destinations deemed safe, like Bangkok, Beijing/Guangzhou, Phnom Penh, San Francisco or Los Angeles, Seoul, Singapore, Taipei, Tokyo, and Vientiane. There would be four flights per week to each destination and an estimated 14,000 arrivals a week in the first phase of the reopening project.
Currently, all arrivals except for children below two must test negative for the coronavirus and those who have either been fully vaccinated or recovered from Covid-19 would have to be "home quarantined" (self-isolation at accommodation of choice) the first three days. Others would have to self-quarantine for seven days./.
In a bid to live safely with the pandemic, people should strictly follow the Ministry of Health's 5K message: khau trang (facemask), khu khuan (disinfection), khoang cach (distance), khong tu tap (no gathering) and khai bao y te (health declaration).
Vietnam confirmed 16,142 local Covid-19 cases on December 24 in 62 cities and provinces, and Hanoi continued to lead the tally, the Health Ministry data showed.
Hanoi recorded 1,834 cases, followed by the southern province of Ca Mau with 1,334 cases and HCMC's neighboring province of Tay Ninh, with 948 cases.
HCMC recorded 679 cases.
The ministry confirmed 235 more Covid-19 deaths, including 44 in HCMC and 20 in Dong Nai, raising the national death toll to 30,766, or 1.9 percent of the total infections.
The fourth wave that hit Vietnam in late April has until now been responsible for over 1.61 million cases. Of them, more than 1.21 million have recovered.
Over 64.8 million people of the nation's 96-million population have been vaccinated with two doses, and more than 2 million have received the third dose.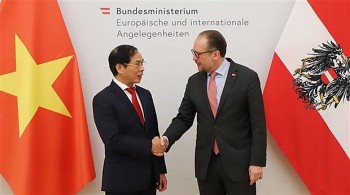 Overseas Vietnamese
Fifty years have passed since the establishment of the relationship, the two countries have enjoyed great strides in bilateral cooperation.