Vietnam Covid-19 Updates (Dec. 24): 16,377 New Infections, 280 Deaths Over 24 Hours
As of 6 pm on December 23, Vietnam has detected 1,599,150 Covid-19 cases since the start of the first outbreak in January 2020, ranking 32nd out of 223 countries and territories worldwide.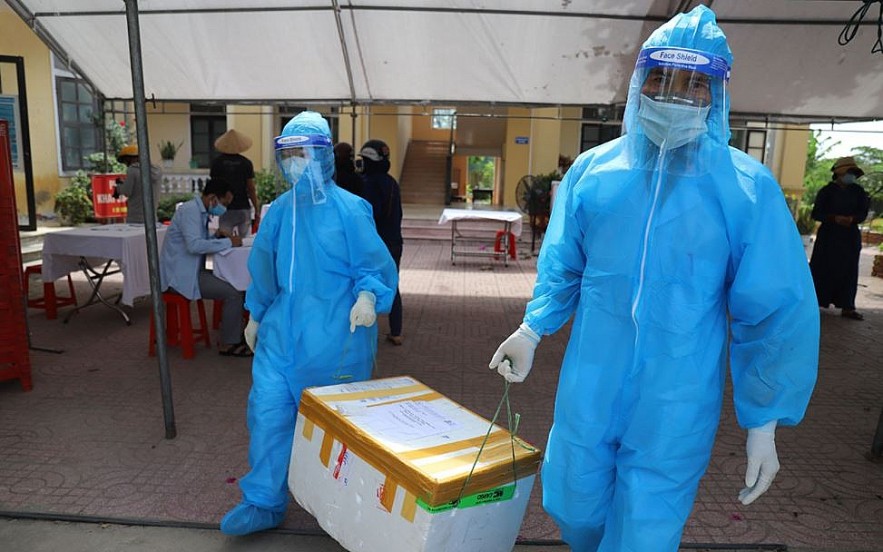 Photo: VN Express
Covid-19: New cases on December 23 total 16,377
As many as 16,377 people have tested positive for the SARS-CoV-2 virus in 62 cities and provinces across Vietnam over the past 24 hours, the Ministry of Health (MoH) said in its coronavirus update on December 23. Of the total, 10,152 community cases were detected through random testing or test screening. Official data from the MoH also show that an additional 10,944 patients were discharged from the hospital, and 280 patients died of Covid-19 and underlying illnesses.
Hanoi capital continued to top localities in new infection numbers, registering 1,774 cases. Experts warned the capital is likely to face a high risk of Covid-19 spreading on a large scale during the coming New Year and Lunar New Year holidays unless it adopts measures to halt the spread of the virus.
Meanwhile, southern localities made up the most cases of the day, with Ca Mau recording 1,167 infections, followed by Tay Ninh Vinh Long, Can Tho, Ho Chi Minh City, Dong Thap, bac Lieu, Tra Vinh that reported hundreds of cases each. Elsewhere, three central provinces of Khanh Hoa, Binh Dinh, and Thua Thien-Hue recorded most new cases during the past 24 hours, at 797, 555, and 395.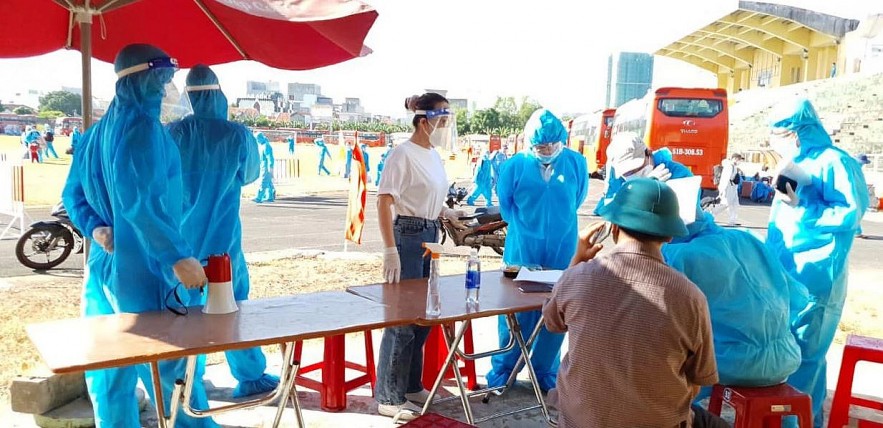 Photo: Zing
Embassies propose no quarantine for vaccinated or recovered foreign arrivals
At a Wednesday meeting between Deputy Minister of Transport Le Anh Tuan and diplomatic representatives of certain countries on the resumption of international flights, embassies of several countries said they support Vietnam's strategy to adapt to the pandemic as well as the plan to resume international flights. The resumption would help boost Vietnam's economic relations with other countries and generate business and travel opportunities, they added.
However, they also said that Vietnamese authorities should consider changing the country's immigration and visa policies back to what they were before the pandemic appeared, including removing quarantine requirements for entrants who test negative for the coronavirus and have either been fully vaccinated or recovered from Covid-19. Currently, all arrivals except for children below two must test negative for the coronavirus and those who have either been fully vaccinated or recovered from Covid-19 would have to be "home quarantined" (self-isolation at the accommodation of choice) the first three days. Others would have to self-quarantine for seven days.
Starting January 1, 2022, Vietnam plans to reopen commercial flights to certain destinations deemed safe, like Bangkok, Beijing/Guangzhou, Phnom Penh, San Francisco or Los Angeles, Seoul, Singapore, Taipei, Tokyo, and Vientiane. There would be four flights per week to each destination and an estimated 14,000 arrivals a week in the first phase of the reopening project.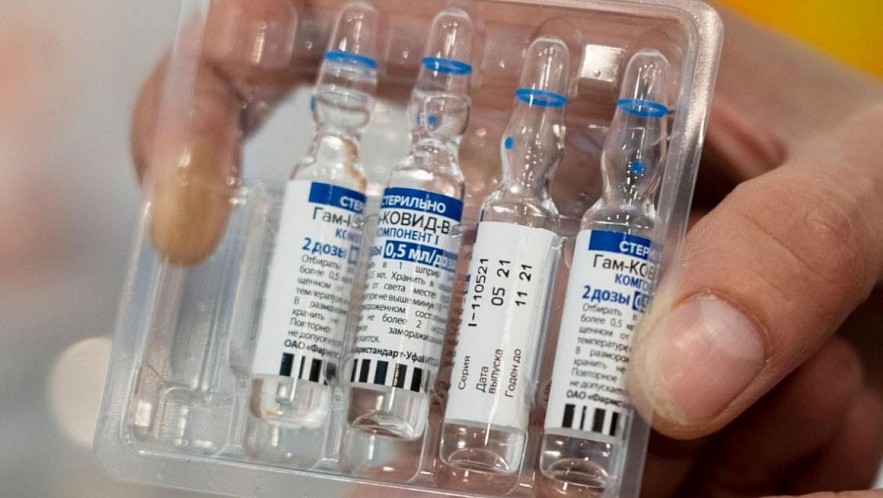 Photo: EuroNews
Vietnam completes procedures to receive 100,000 doses of Russian-donated Covid-19 vaccine
Deputy Prime Minister Pham Binh Minh has tasked the Ministry of Health with collaborating with relevant Vietnamese and Russian agencies to complete procedures for receiving and storing 100,000 doses of the Sputnik Light Covid-19 vaccine donated to Vietnam by the Russian Government.
The ministry will organize a ceremony to receive the vaccine and work with the Russian side regarding paperwork to grant permission for the Sputnik Light vaccine. The vaccine is only put into use once obtaining permission.
The Ministry of Finance is assigned to finance the vaccine receiving and direct the General Department of Vietnam Customs to facilitate related customs procedures related to the vaccine batch.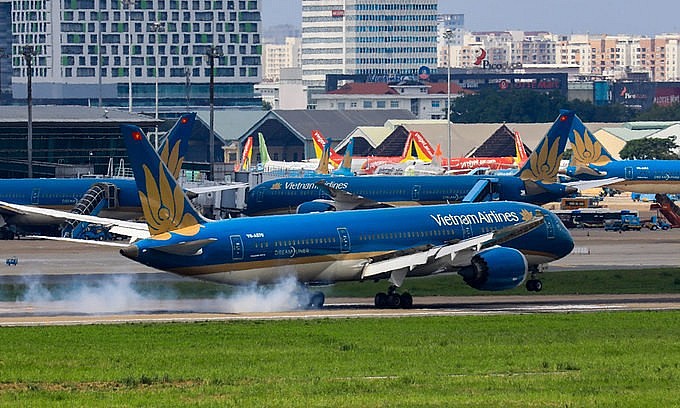 Photo: VN Express
Vietnamese carriers ready for regular flights to Japan, US
The Civil Aviation Authority of Vietnam has permitted airlines to commence ticket sales for regular international flights to Japan and the U.S. scheduled to depart Jan. 1. Dinh Viet Thang, head of the Civil Aviation Authority of Vietnam (CAAV), said it had negotiated with markets to which Vietnam plans to resume regular international flights from Jan. 1.
So far, Japanese aviation authorities have agreed with Vietnam's flight resumption plan while American equivalents have also allowed Vietnam Airlines to start regular direct flights to the U.S. On Dec. 10, the government had approved the resumption of commercial flights between Vietnam and nine destinations with high vaccination rates and good pandemic control measures from Jan. 1. Only Vietnam Airlines and Vietjet had operated direct flights from Hanoi and Ho Chi Minh City to Tokyo before the Covid outbreak. The Japanese side has also stated it would designate Japan Airlines and ANA to resume flights to Vietnam.
Regular flights are scheduled to resume to Bangkok (Thailand), Beijing/Guangzhou (China), Phnom Penh (Cambodia), San Francisco or Los Angeles (the U.S.), Seoul (South Korea), Singapore, Taipei (Taiwan), Tokyo (Japan), and Vientiane (Laos). Vietnam Airlines will operate two direct flights per week from HCMC to San Francisco using the Boeing 787 and Airbus A350, the two most modern wide-body aircraft.
As of 6 pm on December 23, Vietnam has detected 1,599,150 Covid-19 cases since the start of the first outbreak in January 2020, ranking 32nd out of 223 countries and territories worldwide. Of the infected patients, 1,184,428 have been discharged from the hospital after making a full recovery from the disease.
As many as 30,531 patients have died of the virus, making up 1.9% of the total number of infections. More than 142 million vaccine doses have been administered nationwide, with 64 million people getting their second shot and nearly 1.7 million people receiving their booster jab.