Moc Chau Plateau: Home of Mesmerizing Tea Hills
Arriving at Moc Chau, tourists will have a chance not only to witness the vast flower fields blooming on the hills but also to take stunning photos of the tea plantations.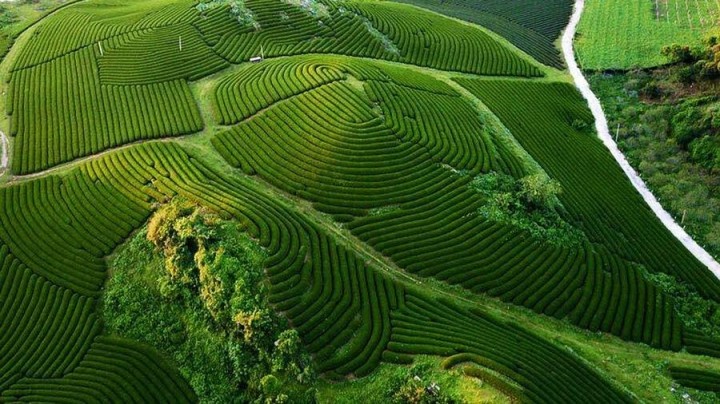 Photo: VTC
Moc Chau is a large, mountainous district of Son La province, about 200 kilometers west of Hanoi, and is also one of the favorite tourist destinations for young people and aspiring photographers. Thanks to the cool climate, Moc Chau is home to around 3,000 hectares of tea plantations. These vast green tea plantations extend as far as the eye can see and spread over many green hills.
This place has a total of 4 best and most beautiful tea hills are Tan Lap tea plantations 1, 2, 3, and heart-shaped plantations. Each place has its own beauty and attracts many young, talented photographers and tourists to visit.
By using Flycam, many photographers have shown a more intriguing panoramic view of Moc Chau tea plantations from above, with the green and colorful flower fields combined that make it look like a real-life painting.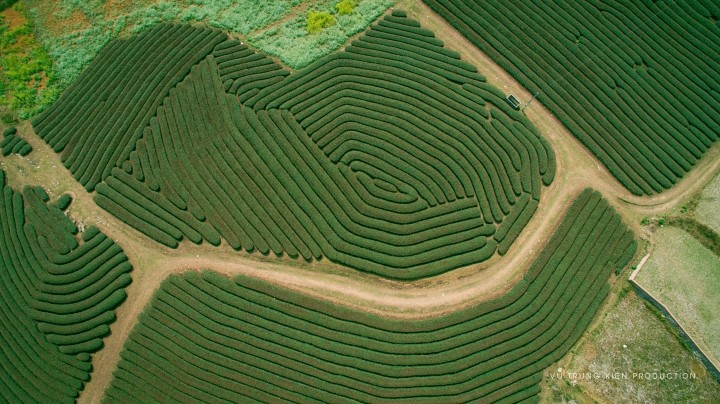 Photo: Vu Trung Kien Photography
Tourists will be overwhelmed by the enormous green of the vast tea hills that cover a large area. If you look from a distance, you will see a small, long, and winding road "slithering" like a small snake between the plantations to lead the way up to the hills.
The tea hills here can take many interesting shapes, from the "S" shape symbolizing the land of Vietnam to the heart-shaped ones that put a charming spell on everyone who first comes here.
Coming to Moc Chau, tourists will have a chance to immerse themselves in the green tea plantations winding up the hills, and breathe in the fresh air. After the trip, you can fill your belly with some of the most delicious traditional dishes from the local restaurants, and visit the villages nearby.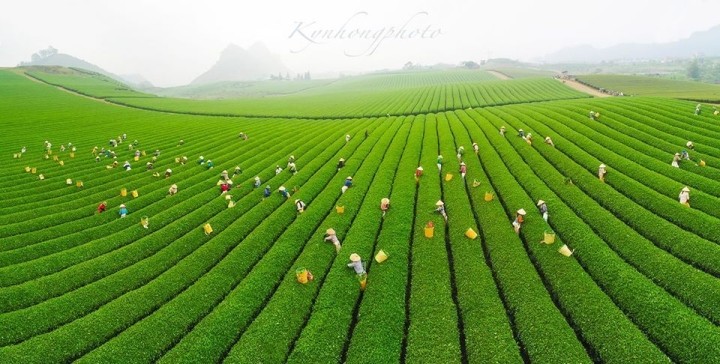 Photo: Duc Ky
The best time to visit Moc Chau
From the end of October to the beginning of November is usually the best time for you to pack your stuff and visit Moc Chau. Do not miss this time of the year because you will be overwhelmed by the white mustard fields and valleys in blossom. It seems likely that the whole mountainous region is covered by the white mustard carpets like the background of a few other colored flowers, emerging as an enthralling spectacle of some ethereal wonderland.
The best places for you to witness the blossoming flower fields are Ba Phach Village, Thong Cuong Village, and Pipe Hill in Ang Village.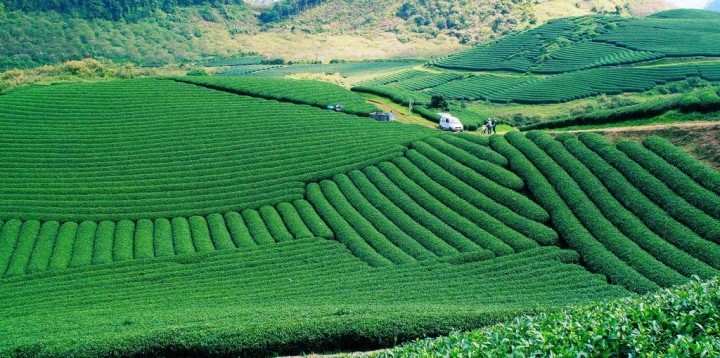 Photo: VTC
From March to April is when the plum and peach flower seasons come to an end; at that time, the light rain of the spring makes Ban flowers blossom, and Moc Chau is one of the wonderful lands where you can find the most charming and beautiful Ban flower fields.
If you arrive in Moc Chau in December, this place seemingly becomes a paradise of colorful flowers. Labeled as the "flower of specialty" in Moc Chau Plateau, tree marigold is considered as the signal of the coming winter. Strolling along the track to contemplate the yellow of the tree marigold flower under the warm sunshine is one of the best experiences that you can not miss.
Where to stay in Moc Chau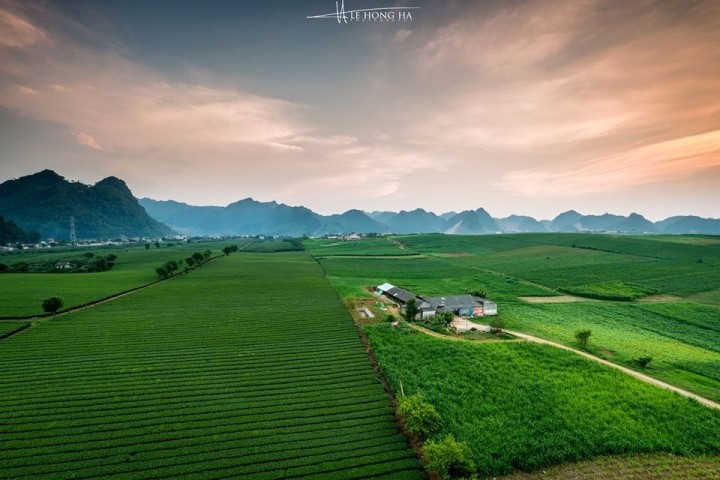 Photo: Le Hong Ha
Moc Chau has a wide variety of accommodation services, hotels and resorts, and homestays that you can choose from. Affordable hotels can be rented for VND100,000 (US$4,42) – VND300,000 (US$13,28).
If you go in groups, homestays will be the best choice. There is a homestay service in the ethnic villages with a wide price range, which can be anywhere between under VND100,000 (US$4,42) per person per night to above VND1,000,000 (US$44,27) per person per night.
How to get to Moc Chau
Moc Chau plateau is about 200km away from Hanoi by national highway 6, the distance is suitable for both motorbiking or taking the bus. You can catch the buses to Moc Chau (Son La) in My Dinh and Yen Nghia bus stations with ticket prices ranging from VND130,000 (US$5,75) to VND160,000 (US$7,08).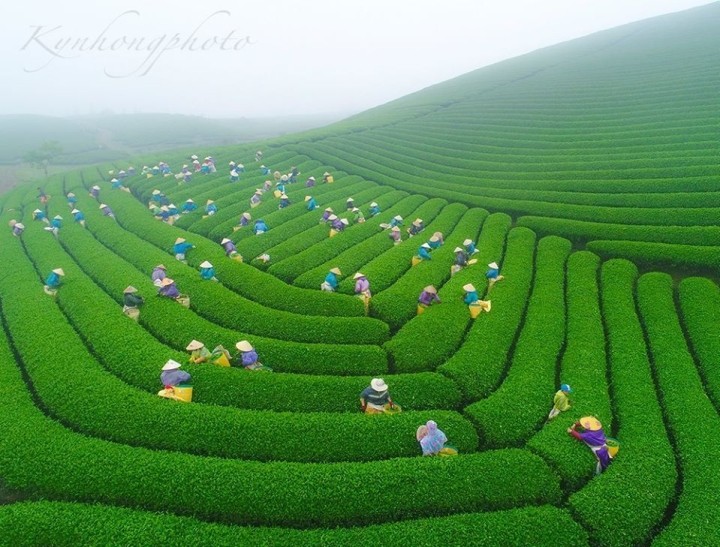 Photo: Duc Ky