Vietnam News Today (April 10) top headlines:
Four Politburo Members Assigned To Join PCC Secretariat
Viet Nam Foreign Minister Chairs UNSC Open Debate on Mine Action
New Vietnamese leadership and aspirations for prosperous nation
Viet Nam requests businesses to respect its sovereignty over Hoang Sa and Truong Sa
Vietnam to accept three groups of people with vaccine passport
Third Vietnamese military officer to work at UN headquarters
Fifteen Vietnamese returnees test positive for COVID-19
Raising the country's position and prestige, reinforcing people's confidence
Northern localities expand cooperation with Guangxi Zhuang Autonomous Region
UNSC debate urges international cooperation in mine action
Turkish businesses eye Vietnamese electronics sector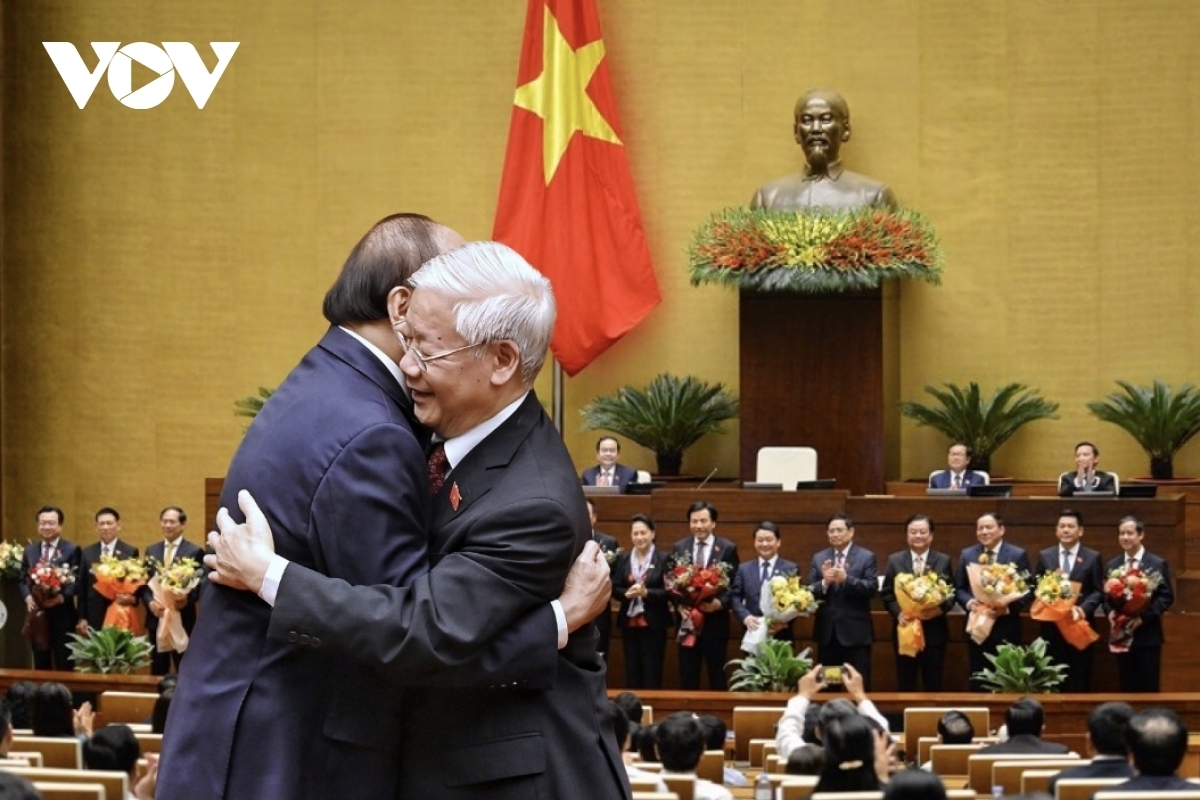 New Vietnamese leadership and aspirations for prosperous nation
With Vietnam recently completing a long-awaited transition of its leadership, there are expectations of realising its goal of becoming a globally-recognised power by the middle of the century.
The freshly-concluded session of the National Assembly (NA) has been marked by a transition of the national leadership between the generations in the State apparatus. Indeed, the newly-elected political elite are made up of both old and young leaders, taking into account factors such as inheritance, stability, and development.
Two and a half years on from taking the office of State President, Party General Secretary Nguyen Phu Trong officially transferred the post to newly-elected President Nguyen Xuan Phuc. Elsewhere, Hanoi Party Committee Secretary Vuong Dinh Hue became Chairman of the NA, and Head of the Party Central Committee's Organisation Commission Pham Minh Chinh took the helm of the Government.
The completion of these four leading positions in the political regime have been viewed by both domestic and foreign observers as a "unique choice" that is designed to strengthen the capability of each position, especially after a period of personnel work not following normal rules.
In his role as Party chief, General Secretary Trong will help to build an elite contingent of cadres who will carry on the Party building and rectification campaign, along with the anti-corruption drive which has recorded plenty of encouraging results in recent times.
Newly-elected President Phuc will take advantage of his previous experience as PM to expand and strengthen the country's relations with its partners. In addition, he has left his successor a great legacy: Vietnam is currently among the 40 largest economies in the world and the fourth largest economy in Southeast Asia, with GDP per capita reaching US$3,500.
As successor to the post, PM Chinh is expected to promote administrative reform efforts, whilst streamlining the apparatus and attracting resources for national development by making use of the practical experience he has acquired in previous positions. The new PM is well regarded as an official that possesses a strategic vision, is assertive, and is determined to carry out drastic reform measures.
Meanwhile, Chairman of the NA Vuong Dinh Hue represents an experienced leader in the fields of economics and finance who is expected to work alongside the NA to make important decisions to continue the country's strong economic development in the near future.
Taking the oath to the NA, the newly elected leaders are fully aware of their responsibility to both inherit and build upon recent achievements, whilst continuing to implement innovations to create more effective changes for the country over the coming years.
PM Pham Minh Chinh stated five priorities for the Government in the following term, with the primary focus on realising the 13th National Party Congress' Resolution, perfecting the socialist-oriented market economy mechanism, vigorously renewing the growth model, and ramping up economic restructuring, as reported by VOV.
Four Politburo Members Assigned To Join PCC Secretariat
Four Politburo members have been assigned to join the Party Central Committee (PCC) Secretariat, raising its total members to eleven, according to the Politburo's decisions released Friday.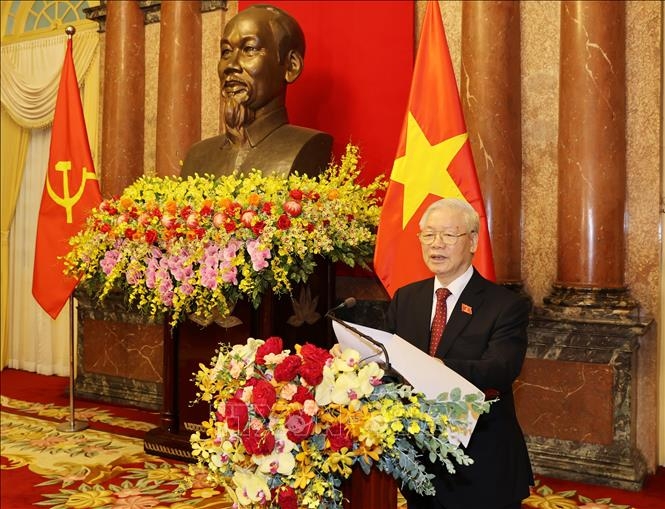 Party General Secretary Nguyen Phu Trong (Photo: VOV)
The new members of the Secretariat are: Truong Thi Mai - Chairperson of the Central Organization Commission, Tran Cam Tu – Chairman of the Central Inspection Commission, Phan Dinh Trach – Chairman of the Central Commission for Internal Affairs, and Nguyen Hoa Binh – Chief Justice of the Supreme People's Court.
Other members of the PCC Secretariat are: Party General Secretary Nguyen Phu Trong, Permanent member of the PCC Secretariat Vo Van Thuong, Chief of the PCC Office Le Minh Hung, Chairman of the Central Commission for Information and Education Nguyen Trong Nghia, Secretary of the Party Delegation of the Viet Nam Fatherland Front Do Van Chien, Chairwoman of the Central Commission for Mass Mobilization Bui Thi Minh Hoai, and Deputy Prime Minister Le Minh Khai, according to VGP.
Laos, Cambodia, Indonesia congratulate new Foreign Minister
Foreign ministers of Laos, Cambodia and Indonesia have extended congratulations to Bui Thanh Son on his appointment as Minister of Foreign Affairs of Vietnam.
In a phone talk with his Vietnamese counterpart on April 9, Lao Minister of Foreign Affairs Saleumxay Kommasith said he believes that Son will lead his ministry in efforts to reap more successes in foreign affairs.
Saleumxay Kommasith is the first foreign minister to make a congratulatory phone call to the Vietnamese newly-appointed minister.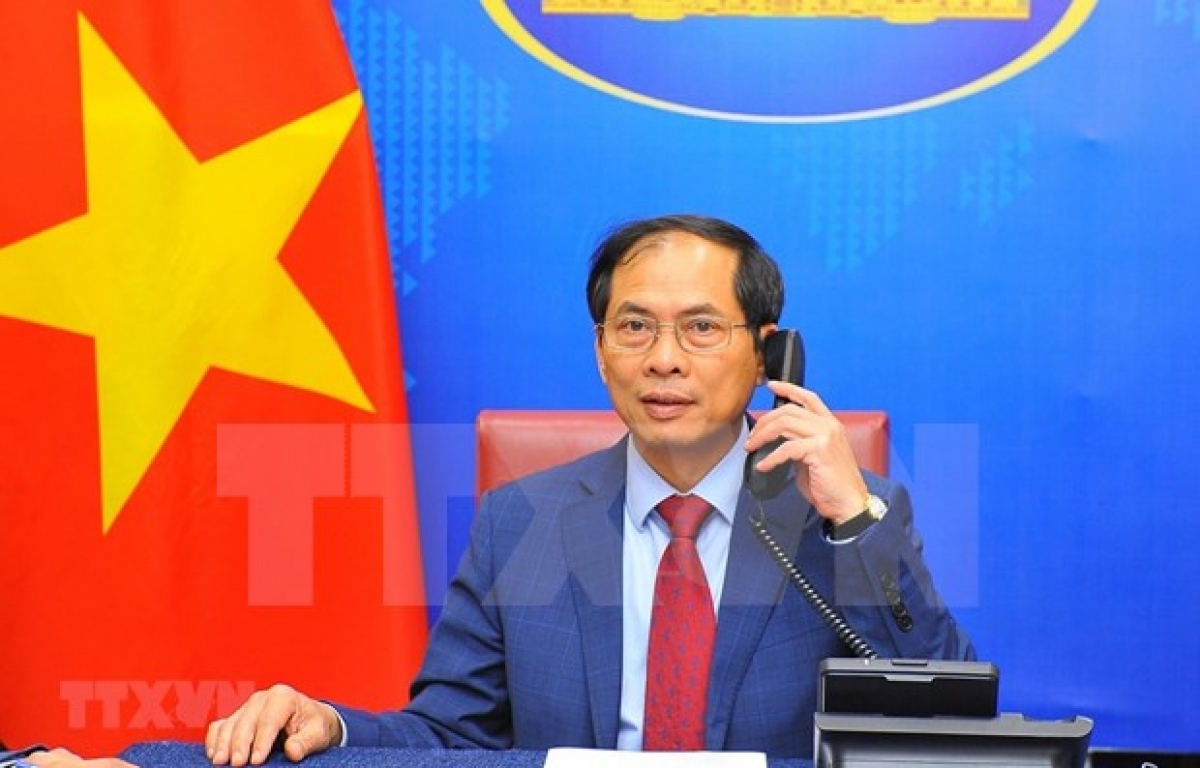 The same day, Son received a congratulatory phone call from Deputy Prime Minister and Minister of Foreign Affairs and International Cooperation of Cambodia Prak Sokhonn.
Prak Sokhonn expressed his belief that under the leadership of Son, the Vietnamese foreign ministry will gain more fruits in the time ahead.
Also on April 9, Son held talks with his Indonesian counterpart Retno L.P. Marsudi who congratulated Son on his appointment as Foreign Minister and lauded Vietnam's performance in pandemic combat and socio-economic development.
Indonesia places importance to preserving and developing its strategic partnership with Vietnam, she said.
Vietnam to accept three groups of people with vaccine passport
The Ministry of Health (MoH) suggested that Vietnam first accept three groups of people with proof of vaccination against the SARS-CoV-2 virus. Under the MoH's suggestion, the three groups of vaccinated people are
• Vietnamese nationals left stranded overseas
• Foreign citizens entering Vietnam on business
• Foreign travelers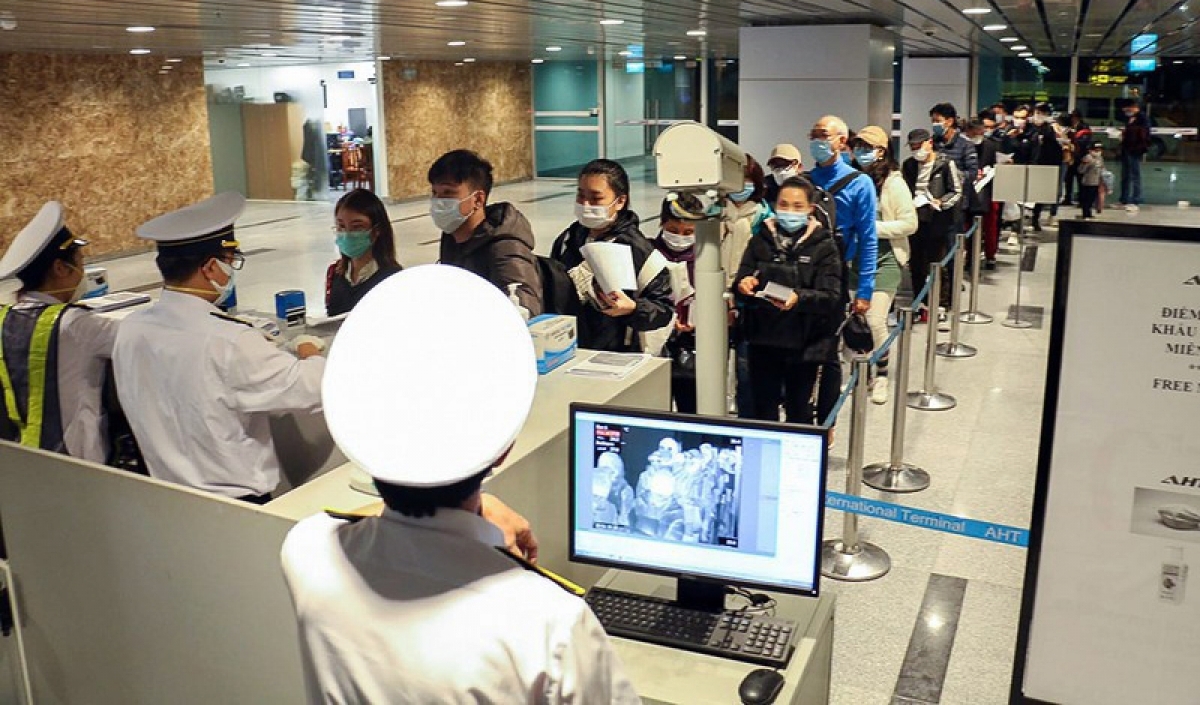 The MoH made the recommendation at a meeting of the National Steering Committee on COVID-19 Prevention and Control in Hanoi on April 9, VOV reported.
Permanent members of the Steering Committee asked the MoH to develop detailed plans on monitoring, quarantine and medical surveillance for each of the groups.
Deputy Prime Minister Vu Duc Dam, who is also head of the Steering Committee, noted fighting COVID-19 is a must but "we have to seize any opportunity to open the door and develop the economy".
Third Vietnamese military officer to work at UN headquarters
The Defence Ministry held a ceremony on April 9 to present the President's decision to send Major Nguyen Phuc Dong from the Vietnam Department of Peacekeeping Operations, to take up a position at the United Nations headquarters in New York.
Accordingly, Dong will serve as an officer in charge of military training for the management board of the Policy, Evaluation and Training Division's Integrated Training Service under the UN Department of Peace Operations in a tenure from 2021-2023.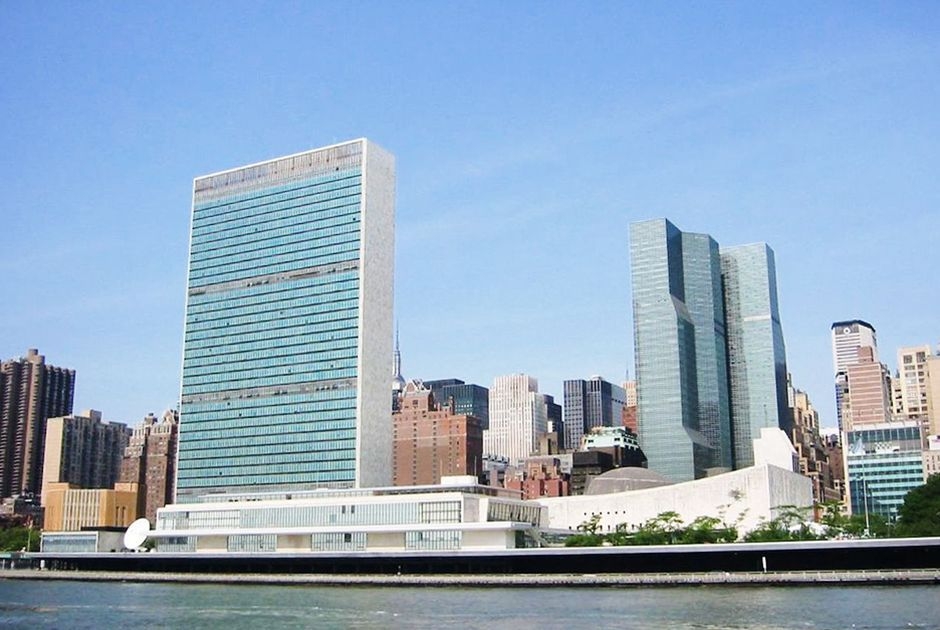 The United Nations Headquarters in New York, the U.S. (Photo: VOV)
He is the third Vietnamese military officer to qualify for working at the UN headquarters' Department of Peace Operations, following Lieutenant Colonel Luong Truong Vinh and Lieutenant Colonel Tran Duc Huong.
To secure a post at the United Nations headquarters, Vietnamese officers need to compete against between 150 – 200 candidates from other UN member nations to pass four qualification rounds.
At the ceremony, Deputy Defense Minister Sen. Lieut. Gen Hoang Xuan Chien asked Dong, in his new position, to offer effective consultations to Viet Nam during the country's participation in the UN peacekeeping activities, VNA reported.
Jasmine Le