Mongolia Gifts Precious Horses to Vietnam
On October 26, 2023, the Minister of National Defense of Mongolia presented a precious horse to Vietnamese Minister of Defense Phan Van Giang during the official visit of the high-ranking delegation of the Vietnamese Ministry of National Defense to Mongolia. This is a traditional Mongolian gift and ritual for distinguished guests.
Characteristics of Mongolian horses
Mongolian horses are usually reddish brown or dark brown in color, have a well-proportioned body, a broad chest, a slim belly, big, strong legs, thick fur, a wide neck and are easy to raise.
According to many experts, Mongolian horses are smaller than many European horses but stand out for their strength and endurance. They can run continuously for more than 10 hours at a speed of about 30-45 km/h and can especially take a corner at high speed. Mongolian horses are trained in harsh weather conditions, being able to live outdoors all year round at 30°C in summer and -40°C in winter.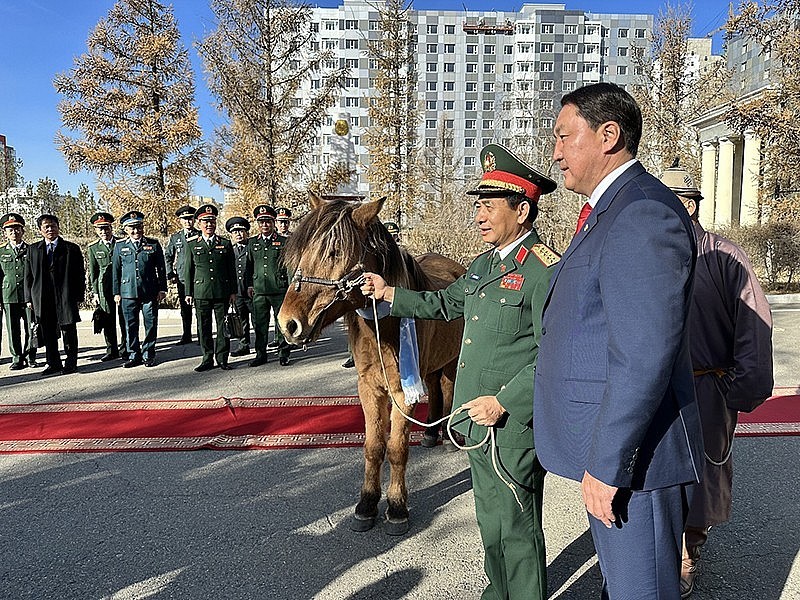 Minister of National Defense Phan Van Giang received precious horses given by Mongolian friends.
Horses are a valuable asset to the Mongols. There is a Mongolian saying, "a Mongol without a horse is like a bird without wings." Historically, herds of Mongol horses could roam from east to west following conquering armies. Today, horses continue to play important roles in Mongolian people's lives such as transporting people, carrying goods, herding sheep, hunting... Horses also symbolize spiritual strength, loyalty, and lucky.
Precious gift for friends
With its important role and outstanding characteristics, horses are often chosen by Mongolian leaders as gifts in diplomatic events. In 2016, Mongolian President Tsakhiagiin Elbegdorj chose a horse as a special gift to send to leaders of countries attending the Asia-Europe Summit (ASEM) taking place in this country.
Singapore Prime Minister Lee Hsien Loong named the gifted horse Bintang Temasek and posted a photo of this special gift on his personal Facebook page.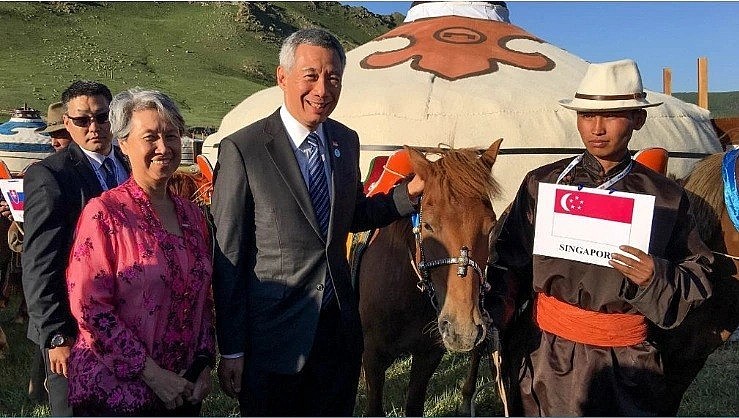 Singapore Prime Minister Lee Hsien Loong with the horse given to him by the President of Mongolia.
In 2018, President Elbegdorj also gave Chinese President Xi Jinping and his wife a pair of horses during their visit to Mongolia.
In 2019, then-Mongolian President Khaltmaa Battulga gave a precious horse to the White House leader's youngest son Barron Trump during his visit to the US. US President Donald Trump named this horse Victory.
In 2022, Indian Defense Minister Rajnath Singh also received a white horse named Tejas as a gift during his official visit to Mongolia.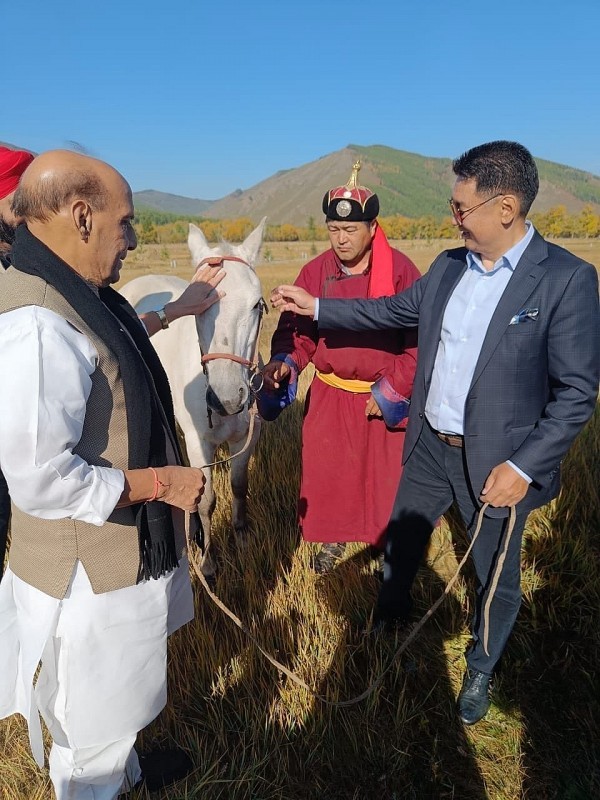 Indian Defense Minister Rajnath Singh (left) with a special gift from Mongolia - a white horse named Tejas.
This October, the high-ranking delegation of the Ministry of National Defense of Vietnam also received this precious gift from Mongolian friends. Speaking at the reception of Defense Minister Phan Van Giang, Mongolian Defense Minister Gursediin Saikhanbayar affirmed that Vietnam has a particularly important position in Mongolia's foreign policy.
The two sides agreed to continue efforts to implement effective and practical cooperation in many fields such as maintaining contact and exchanges at all levels; defense industry; providing training; military medicine, culture and arts, military sports and exchange of experience participating in United Nations peacekeeping operations.