Morning Tea Guide: Seven Teas to Start a Day with Energy Boost
Coffee is often chosen for breakfast, yet tea has been proved as a natural, efficient, and tasty way to get your day started off on the right foot.
Do you usually begin your mornings with a hot cup of coffee? If, so, you are not alone.
However, coffee is a diuretic. This means you will use the restroom more often than usual after drinking it, causing dehydration. It also stimulates the adrenals (the tiny glands on your kidneys), to release adrenaline, placing stress on them and wearing them out.
While it is true that coffee has more caffeine than tea does, tea comes with a variety of health benefits that coffee does not.
Looking to cut down on coffee without sacrificing caffeine? Here are seven tea types and flavors to consider.
Photo: Let's Drink Tea
Green Tea
The amount of caffeine in green tea varies greatly depending on the type. Whatever the variety, they all contain far less caffeine than coffee. But they have far more health benefits.
For example, the catechins and polyphenols in green tea can lower your risk of certain cancers by helping the immune system to fight cancer cells in the body.
Green tea is hugely popular because it has a milder flavor than most varieties. Studies have shown that a few cups of green tea a day can help to boost the metabolism, which is why many fitness enthusiasts swear by its benefits.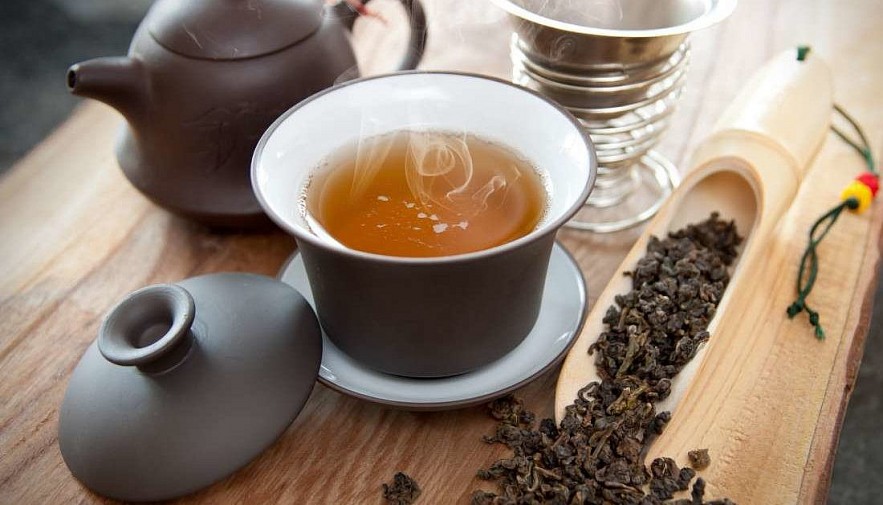 Photo: Medical News Today
Oolong Tea
Most oolong varieties are made from mature leaves, meaning they generally have less caffeine than other types, according to Let's Drink Tea.
While it does not give you nearly the same pick-me-up as coffee, oolong tea generally has a stronger flavor than green or white teas, especially the darker varieties like Big Red Robe tea. As such, oolong is a good coffee substitute if you are looking for something flavorful, but want to cut back on your caffeine intake.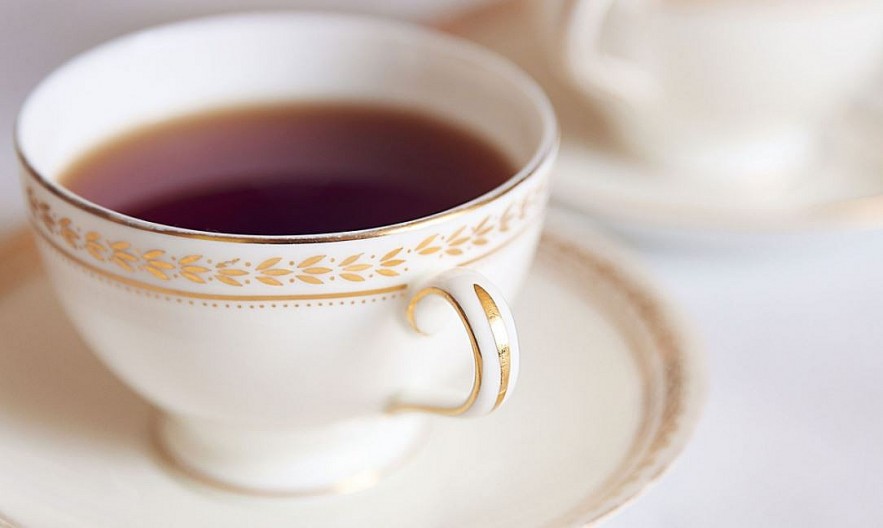 Photo: My Tea Vault
English Breakfast Tea
As its name suggests, English breakfast is actually a type of black tea (in a way) and can be a great way to start your morning. This very popular tea is actually made from a blend of various black teas popular. Keemun and assam are often used, along with many others, including no-name varieties.
As a blend, this tea does not really have an especially great flavor, in my pinion. I suppose that's why the British like to add milk and sugar to make it taste better.
It has a higher caffeine content than most other black teas. Alternatively, you can add spices n addition to the milk and sugar, like they do in India with their masala chai.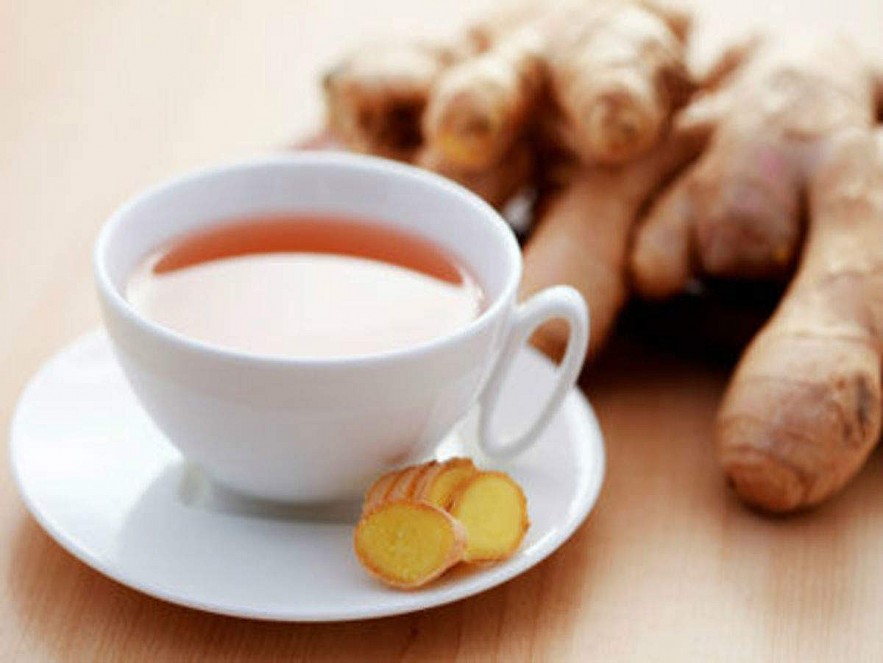 Photo: Times of India
Ginger Tea
Ginger tea is a popular morning tea in many cultures. It's a great cup of tea to have in the morning to help you warm up in chilly winters.
Having a cup of ginger tea in the morning can be so uber-healthy too! It helps with an upset stomach, motion sickness, nausea, or pregnancy-induced morning sickness.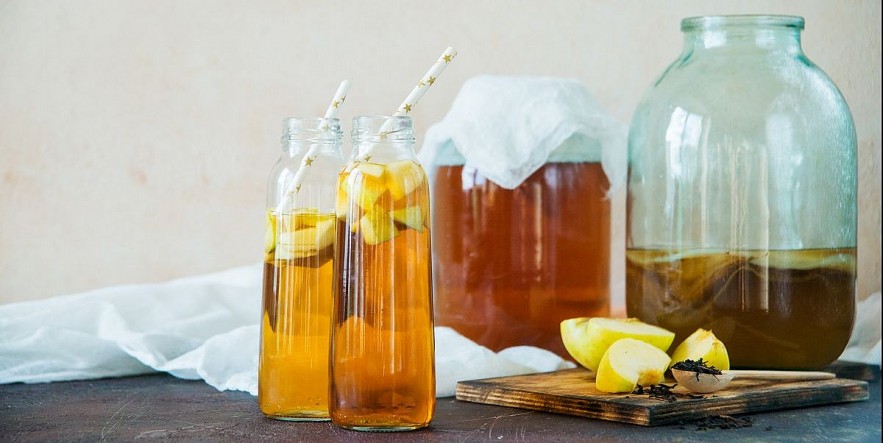 Photo: Women's Health
Kombucha
Kombucha is a lower caffeine tea that can give you a little morning boost without a heavy caffeine dose.
It's a fermented and slightly sweet tea that helps tobalance your gut bacteria and supports digestion throughout the day.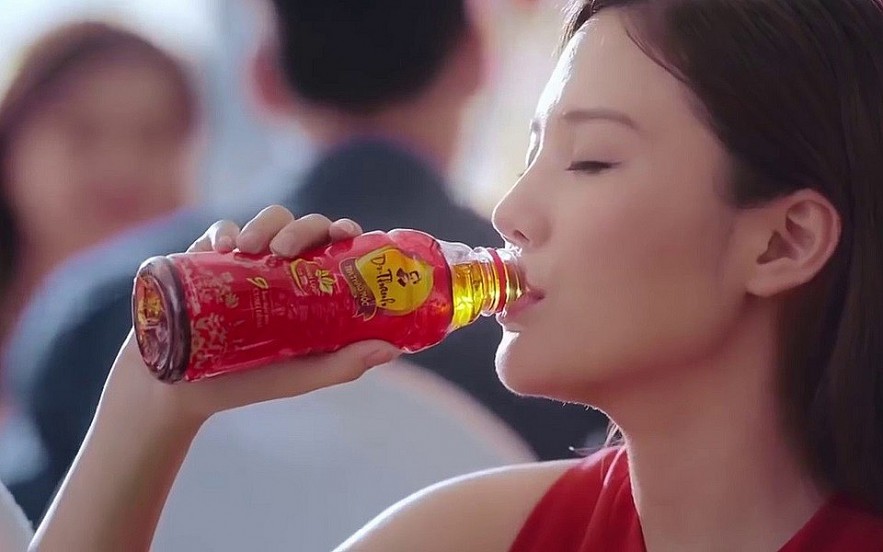 Photo: Competing With Giants
Dr. Thanh Herbal Tea
Dr. Thanh Herbal Tea has been specially developed to help you relieve inner health when battling the everyday tolls of modern life.
As technology develops, the space of life gets more rapid. Convenient drinks, therefore, become young people's priority. The tea includes honeysuckle, good for chest infections; spruce, also good for the chest and throat; which helps to reduce inflammation; chrysanthemum, which has a soothing and cooling effect; monk fruit (a small melon), which is particular!), licorice, which reduces liver fire; rosemary, which promotes wound healing and has anti-bacterial properties; and cucumber, which is also cooling.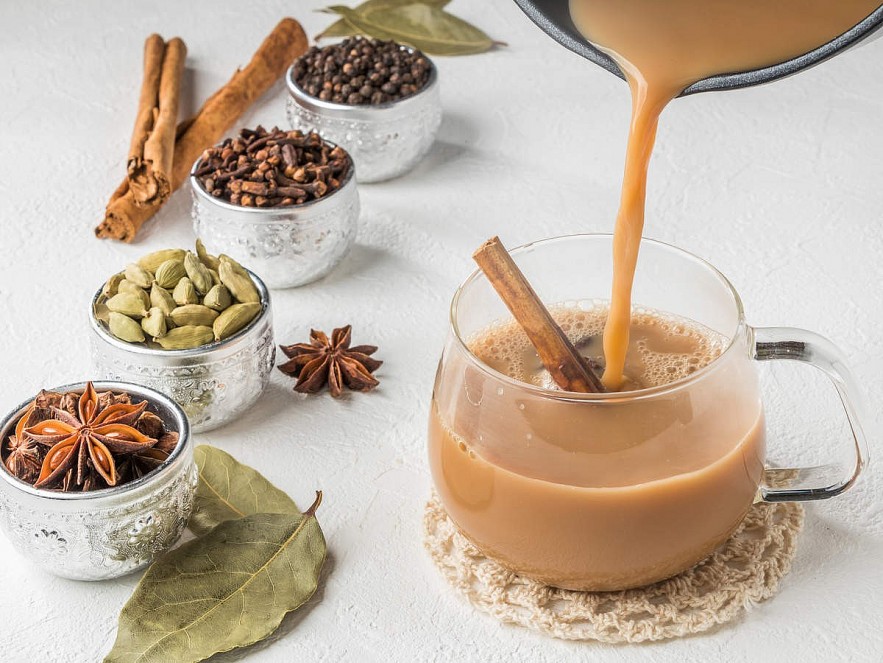 Photo: MyoTea
Masala chai
Masala chai is a fragrant black milk tea filled with spices like ginger, cloves, peppercorns, cinnamon, cardamom, fennel, nutmeg, and lemongrass.
Alongside its caffeine kick, this tea in the morning helps with boosting heart health, reduces blood sugar, aids digestion, and weight loss because of its spices.
Vietnam Herbal Tea and Its Magic

Herbal tea has a high antioxidant capacity and has a significant impact on liver function and overall health, according to the studies.