Most Festive Activities For Your Families To Do In Christmas
Making heartfelt Christmas meals, drinking eggnog with your kids, or watching a movie together, etc, are perfect activities to enjoy with your family on this holiday.
The season has finally come, with Christmas is only around the corner now. This time is for you to look back at 2021 and everything that you have achieved, reflect on the good things, celebrate annual traditions, and connect with friends and family. With this year ends, we have gone through yet another incredibly hard time, and still cherish every moment we have with our loved ones. So, let's hang up decorations, put up your Christmas trees, and enjoy these fun and heart-warming activities that help strengthening the bond between your kids and family.
1. Read a Christmas Story Together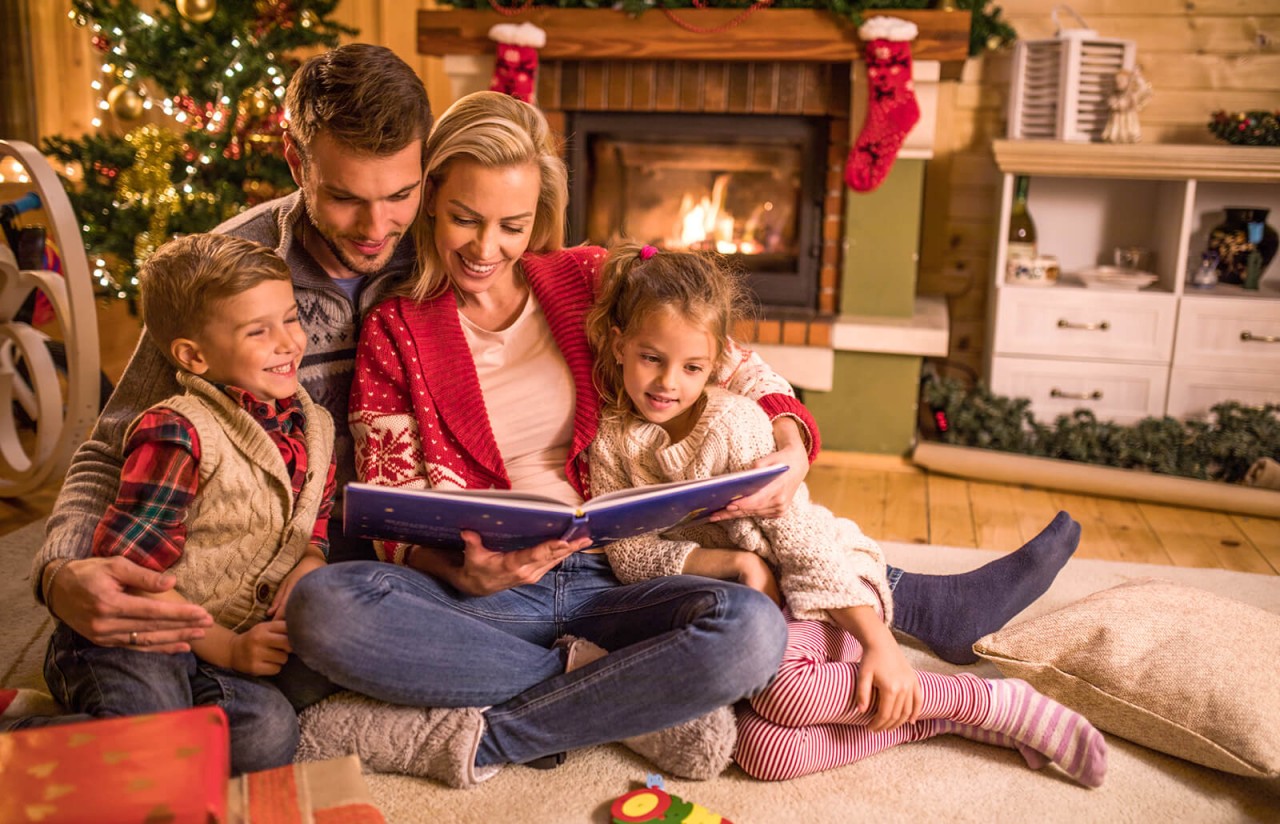 Photo: Shutterstock
There's no better way to get in the Christmas spirit than with a Christmas story (or two!). Fantastically festive tales like The Snowman, The Jolly Christmas Postman, or The Nightmare Before Christmas will help you spread a little cheer and give you a chance to spend some quality time together. Why not make it a daily occurrence throughout December? Everyone can take turns choosing a story to read whilst you all chomp on some delicious festive snacks. Speaking of which…
2. Visit A Christmas Tree Farm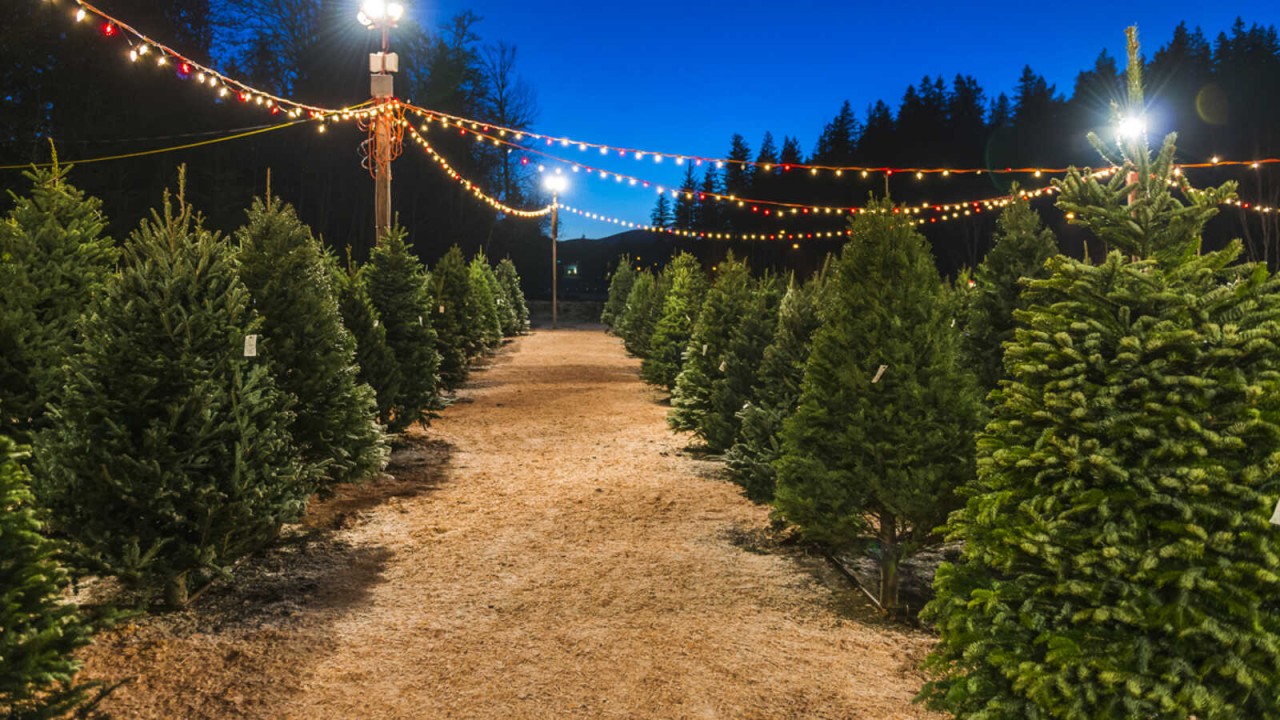 Photo: ABC13
Sure you could pick up a Christmas tree at the local mega-store or parking lot pop-up, but the holiday season is about creating memories! A fun Christmas activity for families could involve driving out to a Christmas tree farm and hand-selecting the tree that you think will look best in your home. In some cases, you may even need to cut the tree down and transport it back to your car. While the process takes longer, we have a feeling the memory will last a little longer too.
The first Christmas tree farm was established in 1901, but most consumers continued to obtain their trees from forests until the 1930s and 1940s. Christmas tree farming was once seen only as a viable alternative for low-quality farmland, but that perception has changed within the agriculture industry. For optimum yield and quality, land should be flat or gently rolling and relatively free of debris and undergrowth.
A wide variety of pine and fir species are grown as Christmas trees, although a handful of varieties stand out in popularity. In the United States, Douglas-fir, Scots pine and Fraser fir all sell well. Nordmann fir and Norway spruce sell well in the United Kingdom, the latter being popular throughout Europe. Like all conifers, Christmas trees are vulnerable to a range of pests.
The final stage of cultivation, harvesting, is carried out in a number of ways; one of the more popular methods is the pick-your-own tree farm, where customers are allowed to roam the farm, select their tree, and cut it down themselves. Other farmers cultivate potted trees, with balled roots, which can be replanted after Christmas and used again the following year.
3. Decorate A Gingerbread House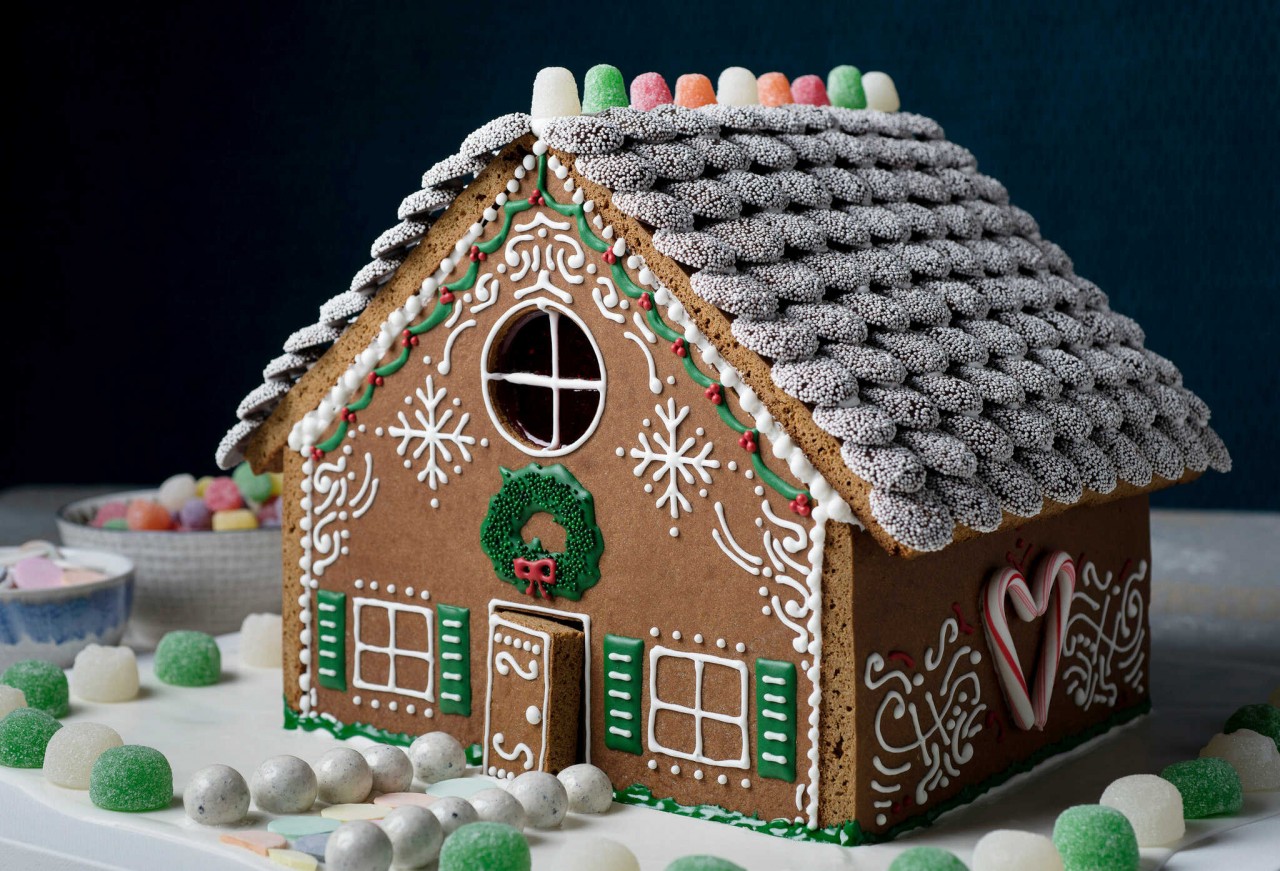 Photo: NYT Cooking
A gingerbread house is a novelty confectionery shaped like a building that is made of cookie dough, cut and baked into appropriate components like walls and roofing. The usual material is crisp ginger biscuit made of gingerbread – the ginger nut. Another type of model-making with gingerbread uses a boiled dough that can be moulded like clay to form edible statuettes or other decorations. These houses, covered with a variety of candies and icing, are popular Christmas decorations.
A gingerbread house does not have to be an actual house, although it is the most common. It can be anything from a castle to a small cabin, or another kind of building, such as a church, an art museum, or a sports stadium, and other items, such as cars, gingerbread men and gingerbread women, can be made of gingerbread dough.
In most cases, royal icing is used as an adhesive to secure the main parts of the house, as it can be made quickly and forms a secure bond when set.
This is one of those Christmas activities that evokes a lot of nostalgia and makes heart-warming memories. Depending on how old your child is, they may be able to help you make the cookie batter. Let them decide if they want to add in chocolate chips, coconut, cinnamon, and even food coloring. Pick out some holiday-themed cookie cutters and let your child play pastry chef. You can even plate the festive cookies on custom holiday plates.
4. Bake Some Christmas Food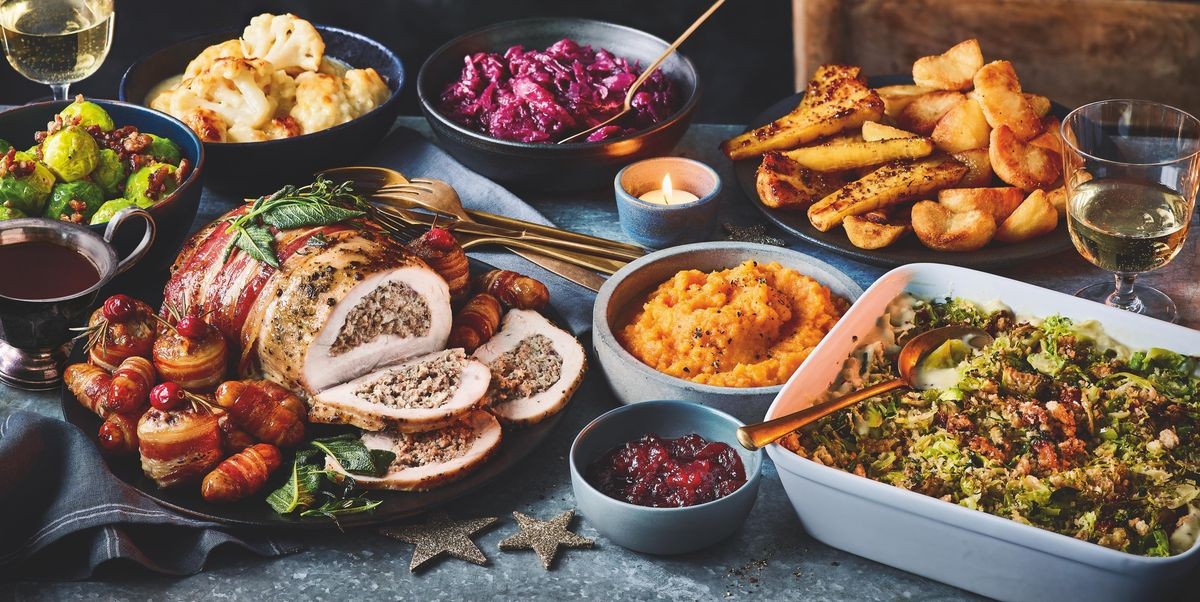 Photo: Delish.com
Christmas traditions in the United States have eclectic origins, with those from the United Kingdom predominant, but many others over the past 400 years have come from Scandinavia, Italy, France, the Netherlands, Germany, and, more recently, from Latin America and the Caribbean. Therefore, the substrate of the meal usually is British in origin: roasted root vegetables as a side dish, mashed potatoes, gravy, and the centerpiece being a stuffed roasted fowl (pheasant, goose, duck, or turkey) or an expensive cut of roasted beef or beef Wellington. In the South, an area that has a very high concentration of people of UK extraction from centuries past, Christmas is the time of year in which many variations on a country ham or Christmas ham get served. This is an older British tradition that would predate the Victorian tradition of Dickens and his turkey and go all the way back into medieval England, brought by poorer classes who could not afford the turkey that was fashionable among wealthier men in the Stuart era. Cookies of many kinds have been present in America for hundreds of years and often are either gingerbread, snickerdoodles, or sugar cookies baked throughout the month of December and fashioned into many shapes and figures.
Nothing says Christmas quite like some brilliant bakes! So, get your pinny on and flour those work surfaces, because it's time to get messy. Some of our favourite recipes include these The Snowman-inspired cookies and Christmas tree-shaped biscuits, but there are so many other Christmassy treats you can make. Spread the cheer further by making big batches of your creations and sharing them with neighbours, family and friends. This is a wonderful gift as well as a great and easy way to help out those in need.
5. Take A Holiday Card Photo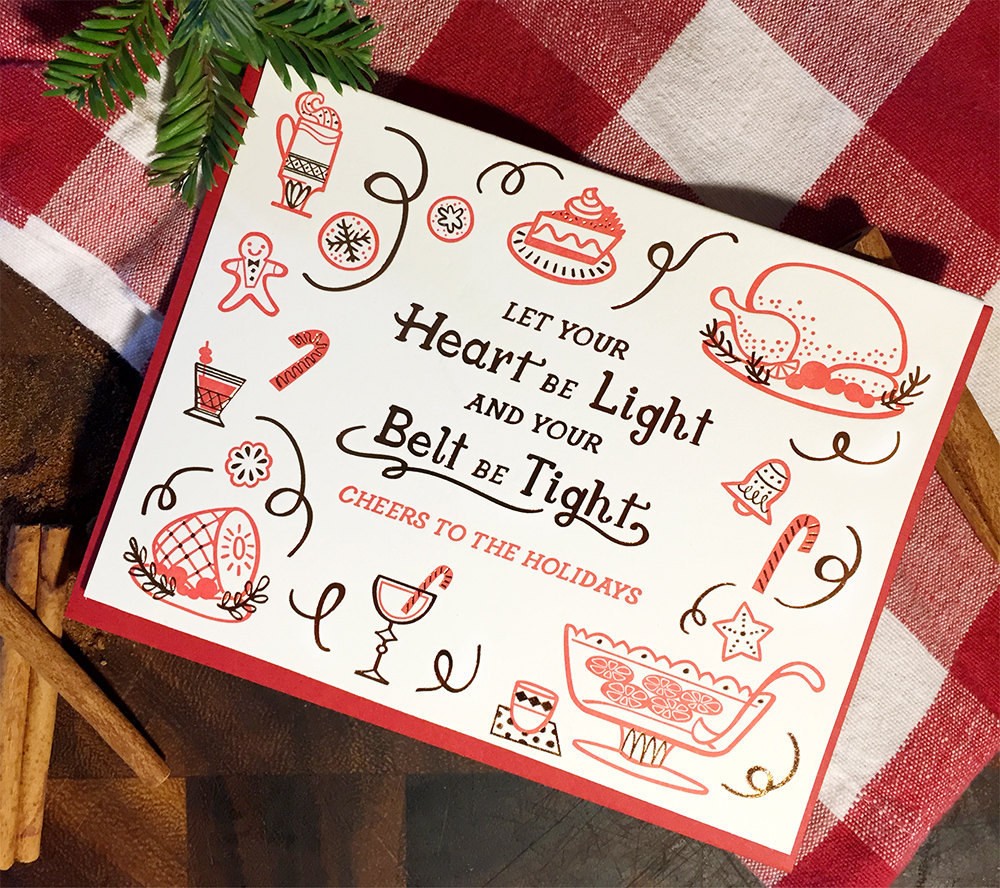 Photo: BuzzFeed
Get your family Christmas card squared away early in the season to give you plenty of time to enjoy the Holidays. Stage family members in funny ways, include clever props, and experiment with wardrobes. Are there certain rooms or locations in your home that could create an interesting backdrop? The more creative the better! Feature the finished photo in your annual holiday cards, in text messages to friends, virtual backgrounds for video calls, and emails to extended family.
6. Write Letters To Santa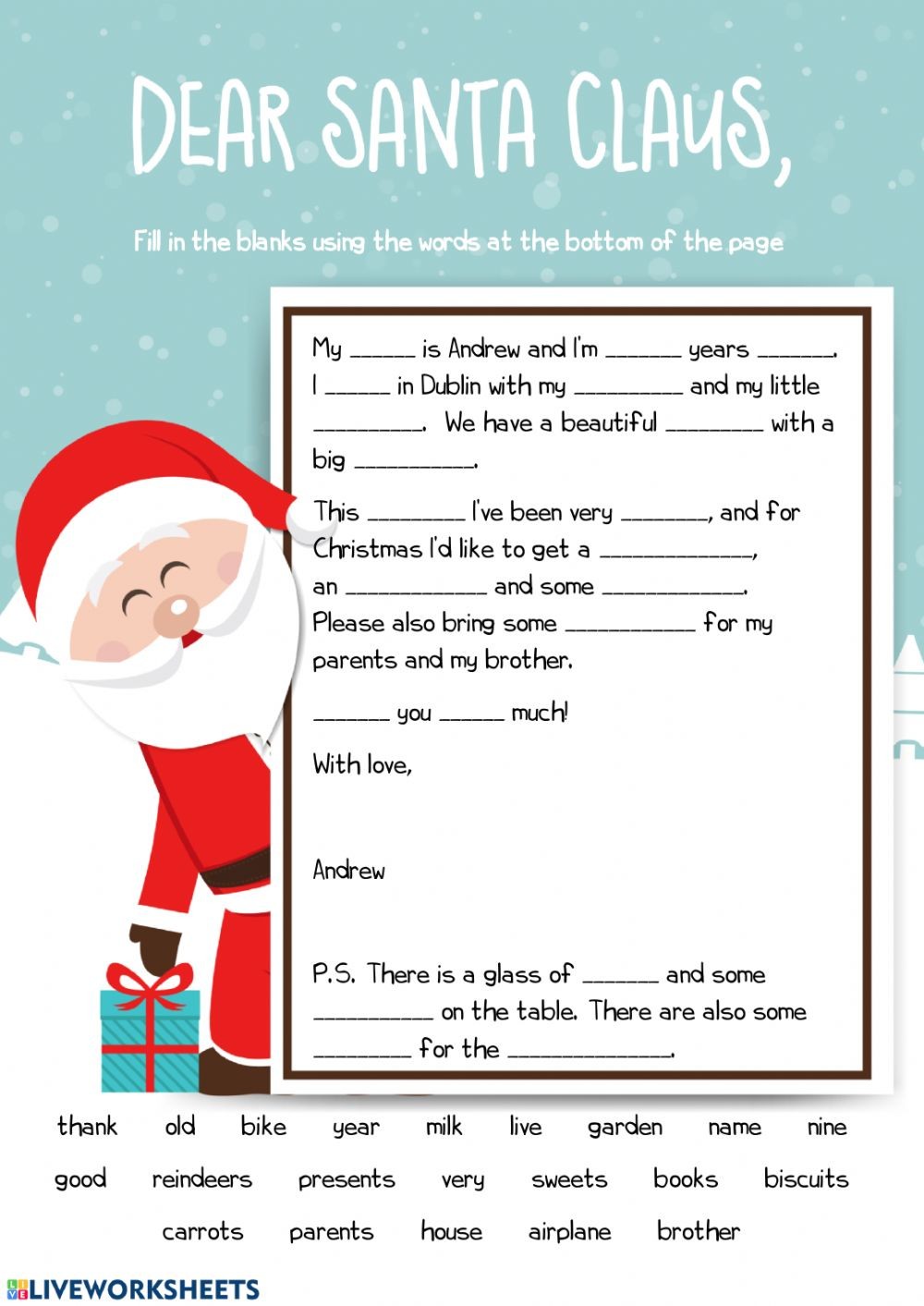 Photo: live worksheet
This is a great time of year to show your children the joy of communicating with others through writing, because there are so many reasons to write.
Santa letters, thank you notes and greeting cards can teach our children what authentic writing is all about. When children write for real audiences and real purposes, we can teach them an important lesson about the writing process — we choose our words according to our audience and purpose.
We write "Dear Santa" because we don't know him personally and we want to show him respect. We write "Hi Nanna and Pop" because we are close to them. And as we finish our messages, who gets "best wishes" and who gets "love and kisses", and why?
Writing letters to Santa is a time-honored tradition. Make it a part of your kids' holiday celebration by making use of our letters to Santa generator and template.
7. Make Spiked Hot Cider/Hot Cocoa
Photo: Our Balance Bowl
Hot chocolate, also known as hot cocoa or drinking chocolate, is a heated drink consisting of shaved chocolate, melted chocolate or cocoa powder, heated milk or water, and usually a sweetener. Hot chocolate may be topped with whipped cream or marshmallows. Hot chocolate made with melted chocolate is sometimes called drinking chocolate, characterized by less sweetness and a thicker consistency.
Warm up this holiday season with a festive cocktail that will put you in the Christmas spirit. Just add a touch of peppermint schnapps to your favorite hot cocoa recipe and top it off with whipped cream and your favorite custom photo mugs. Pair your potent potable with other fun Christmas activities, like watching a holiday movie or singing Christmas carols.
8. Teach Your Kids How To Make Eggnog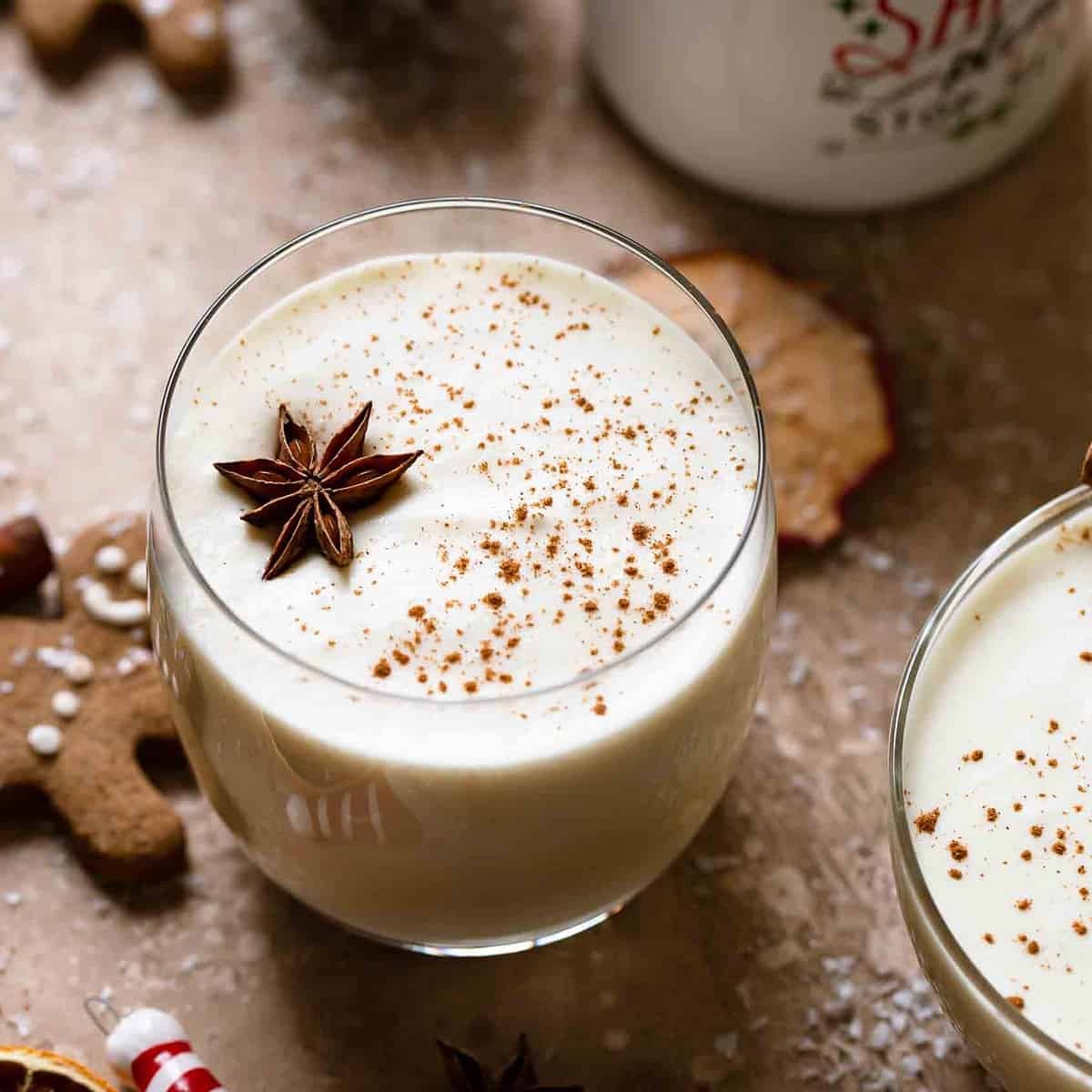 Photo: Also The Crumbs Please
Eggnog, historically also known as a milk punch or an egg milk punch when alcoholic beverages are added, is a rich, chilled, sweetened, dairy-based beverage. It is traditionally made with milk, cream, sugar, whipped egg yolks, and egg whites (which gives it a frothy texture, and its name). Distilled spirits such as brandy, rum, whisky or bourbon are often a key ingredient.
Eggnog is also homemade using milk, eggs, sugar, and flavorings, and served with cinnamon or nutmeg. While eggnog is often served chilled, in some cases it is warmed, particularly on cold days (similar to the way mulled wine is served warm). Eggnog or eggnog flavoring may also be used in other drinks, such as coffee (e.g. an "eggnog latte" espresso drink) and tea, or to dessert foods such as egg-custard puddings.
There are variations in ingredients in different recipes. Traditional eggnog has a significant fat content, due to the use of cream, and a high sugar content. Ingredients vary significantly between different recipes. Alcohol used in different national and regional versions of eggnog include brandy, cognac, bourbon, whiskey, sherry, rum and grain alcohol. Canadian chef Heidi Fink states that one of the reasons people are making less homemade eggnog is that the beverage is expensive to make, due to its use of substantial quantities of cream, eggs, and spirits. Concerns about the safety of raw eggs may be another reason for the decline in homemade eggnog making.
9. Make and send some Christmas cards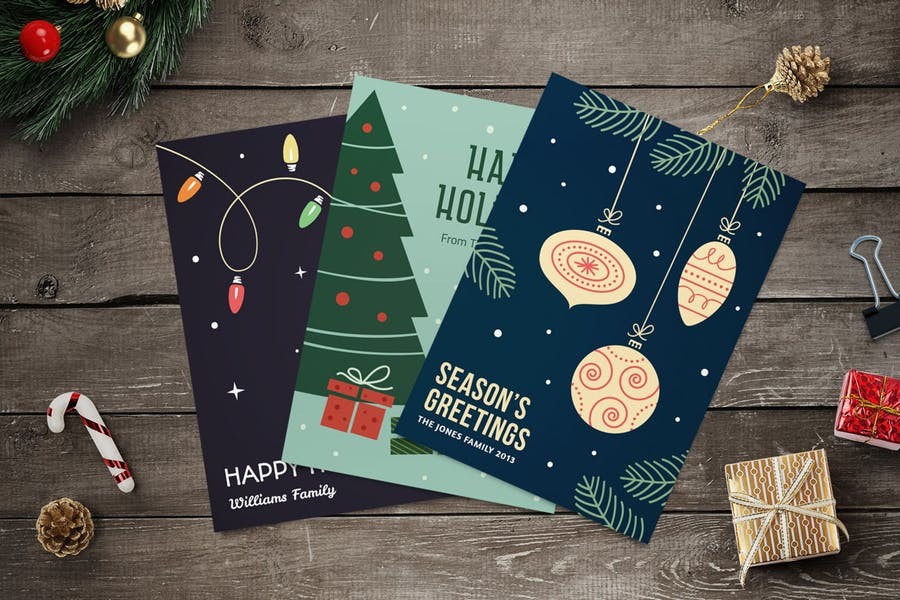 Photo: Evanto Elements
Another lovely way to connect with friends and family is to make your own Christmas cards. You can download and use our Wimpy Kid and Christmasaurus card templates, or make one really personal to you. You could all dress up and take a nice family photo – great for relatives to keep and see how you're all doing – or enlist the help of your pet and get them to pose for a photo (you will need some treats for this!). Or just grab all the art supplies you have and go for it!
A Christmas card is a greeting card sent as part of the traditional celebration of Christmas in order to convey between people a range of sentiments related to Christmastide and the holiday season. Christmas cards are usually exchanged during the weeks preceding Christmas Day by many people (including some non-Christians) in Western society and in Asia. The traditional greeting reads "wishing you a Merry Christmas and a Happy New Year". There are innumerable variations on this greeting, many cards expressing more religious sentiment, or containing a poem, prayer, Christmas song lyrics or Biblical verse; others focus on the general holiday season with an all-inclusive "Season's greetings". The first modern Christmas card was by John Calcott Horsley.
10. Make a Christmas Eve box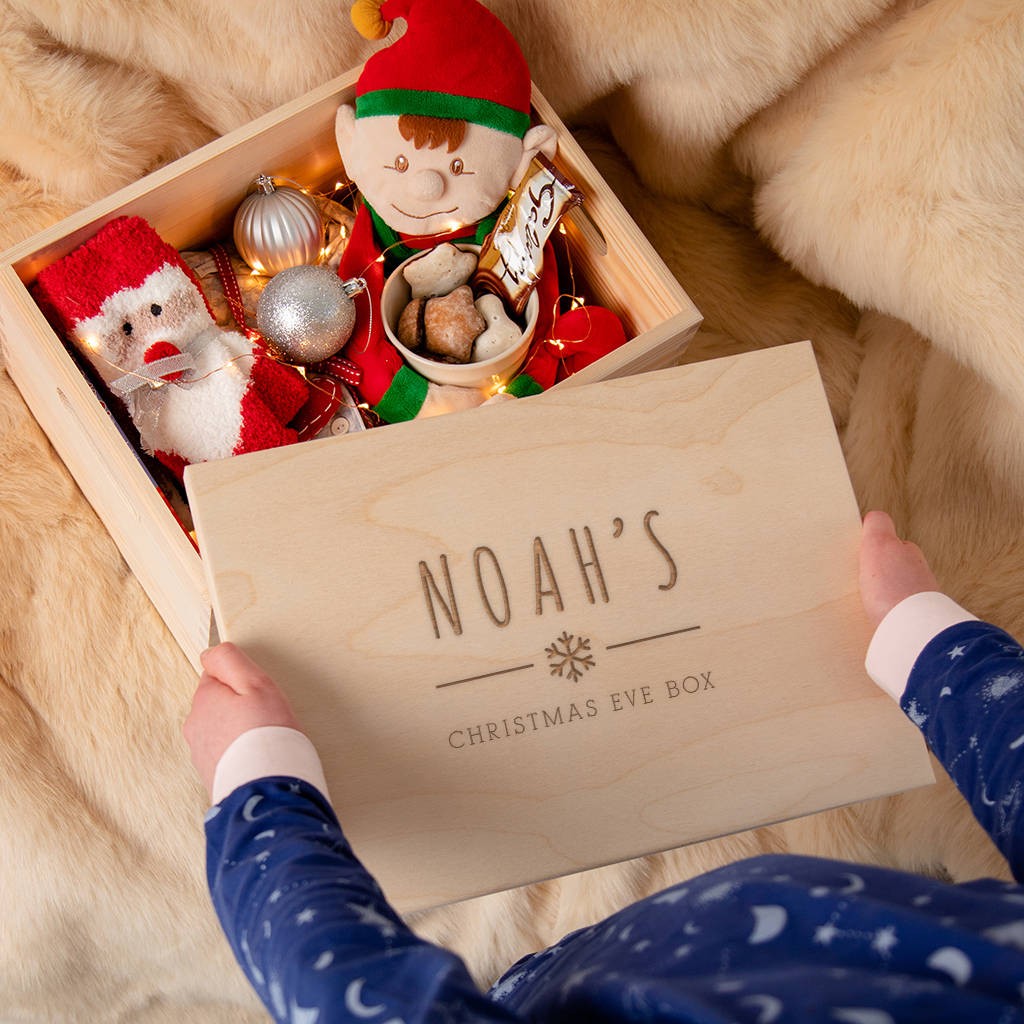 Photo: Notonthehighstreet.com
Start a new tradition and make a Christmas Eve box you can all enjoy. Believed to have been inspired by countries such as Germany, where they open their presents on Christmas Eve, this is a fun way to maximise the Christmas spirit. Use a cardboard box, crate or wooden chest, and then pack in a set of new PJs, homemade goodies, Christmas stories, films, board games – whatever you want!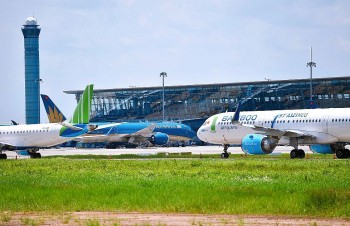 Economy
Vietnam Business & Weather Briefing (August 9): Vietnam's economic growth is expected to reach 7.5% in 2022, new securities accounts hit a near two-year low in July.