The Best Christmas Gifts That Will Delight Your Inner Child
While there are many wonderful gifts available for you to choose from, these simple, beloved Christmas gifts will bring up your most beautiful childhood memories with your friends and family.
Christmas is an annual festival commemorating the birth of Jesus Christ, observed primarily on December 25 as a religious and cultural celebration among billions of people around the world. Every Christmas time, people will happily gather around and attend warm parties with loved ones in the family.
Magical growing Christmas tree
A paper pine tree with beautiful flowers and leaves from a magical salt solution is a childhood toy that is making its way back into young Vietnamese people's hearts this Christmas season.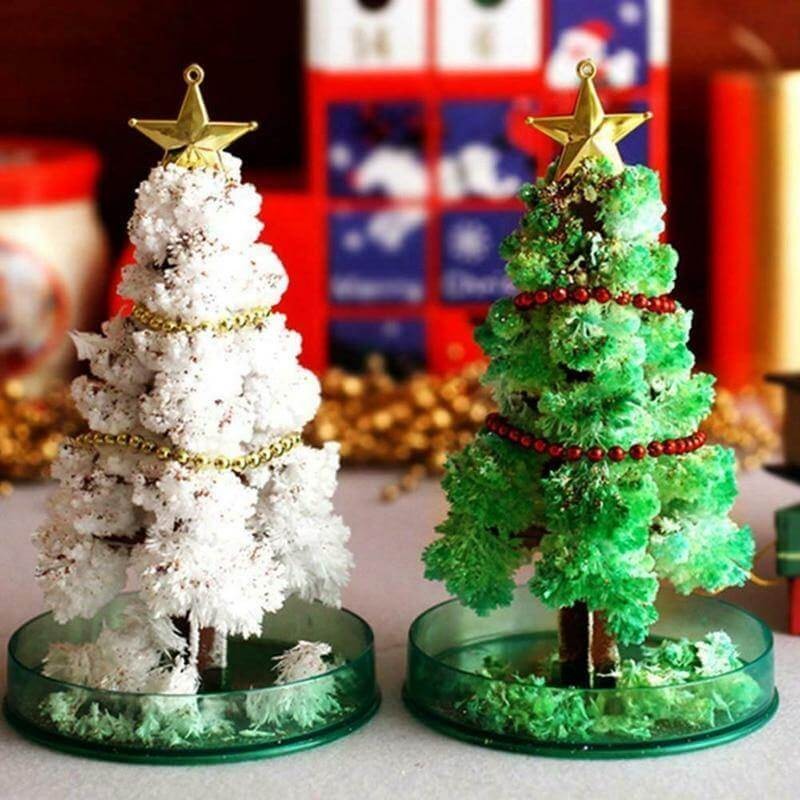 Photo: Mavigadget
When this time of the year comes, there is one thing that can not be absent the Christmas pine tree. Christmas trees are often lavishly decorated with pearls, tinsel, gift boxes, stars, and sparkling light strings, making them colorful and gorgeous.
However, for innocent children, such a big, expensive pine tree can not be as exciting as a magical toy that blooms snowflakes from paper and water for only a few thousand dongs.
There is an interesting reason why this is called the "miracle pine tree." With only 2 pieces of colored paper put together to form a pine tree, a pot of water placed below and a "miracle" solution poured on top of the tree, you will have a "blooming" snow Christmas miracle just within a few hours.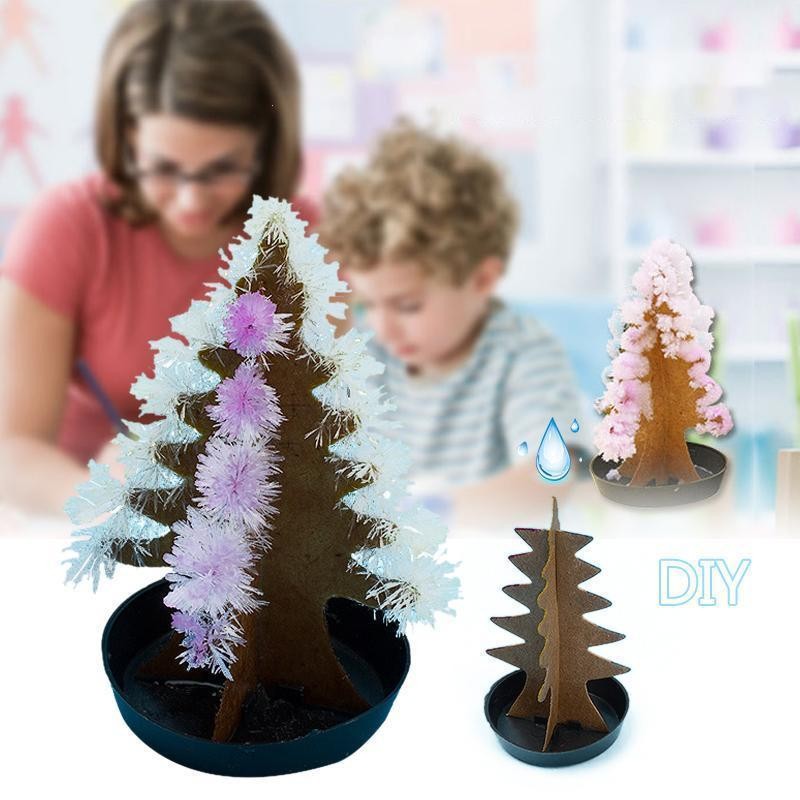 Photo: DHGate
In fact, this toy is nothing too mysterious or magical. It was originally a chemical application with very simple ingredients and methods, but it gave a very interesting result, which is a gorgeous snowflake-blooming pine tree.
The Magic Christmas Tree is fun for all ages, especially those in the age bracket that still believe in magic.
Handmade Christmas cards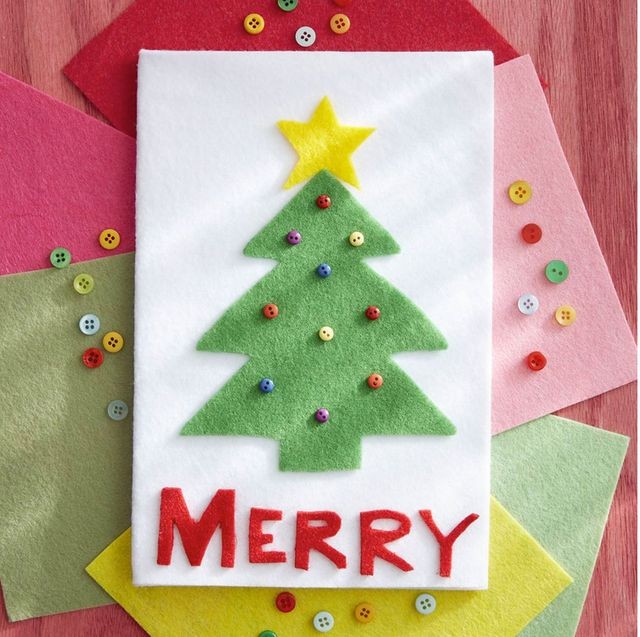 Photo: Country Living Magazine
A Christmas card often comes hand in hand with a lovely gift, and it is even more special if you DIY it yourself to send to your loved ones and friends. DIY your cards are also something that you enjoyed doing in your childhood years, and this definitely will bring back some sweet memories.
When you envision and complete a craft project from scratch, you definitely get that feeling of satisfaction when it is all done. Showing our kids how something can be created from bits and pieces of nothing is a wonderful lesson and often makes DIY worth it.
You can make exactly what you want, how you want it. This will definitely be a card that is individual only to your family and the recipient. Sitting down at the kitchen table with the kids to complete a family activity is a great way to bond and enjoy each other's company.
Christmas stockings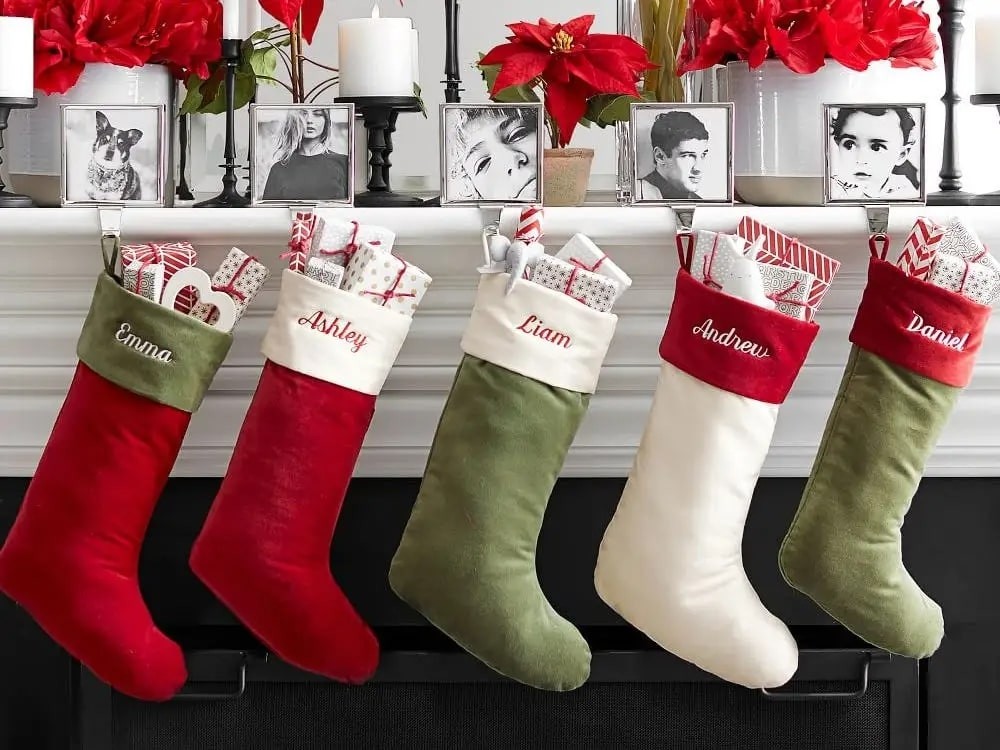 Photo: Insider
When we were children, we believed that if we hung colorful Christmas socks on the fireplaces, Santa Claus would drop gifts inside them.
Every winter, millions of people hang stockings from their fireplace mantels, focusing more on making sure each stocking is perfectly placed than on the legend that this tradition arose. While the exact origins of the story are still debated, cultures from around the world continue to take part in this charming tradition each year, filling colorful, decorated stockings with small trinkets, toys, baubles, and candies.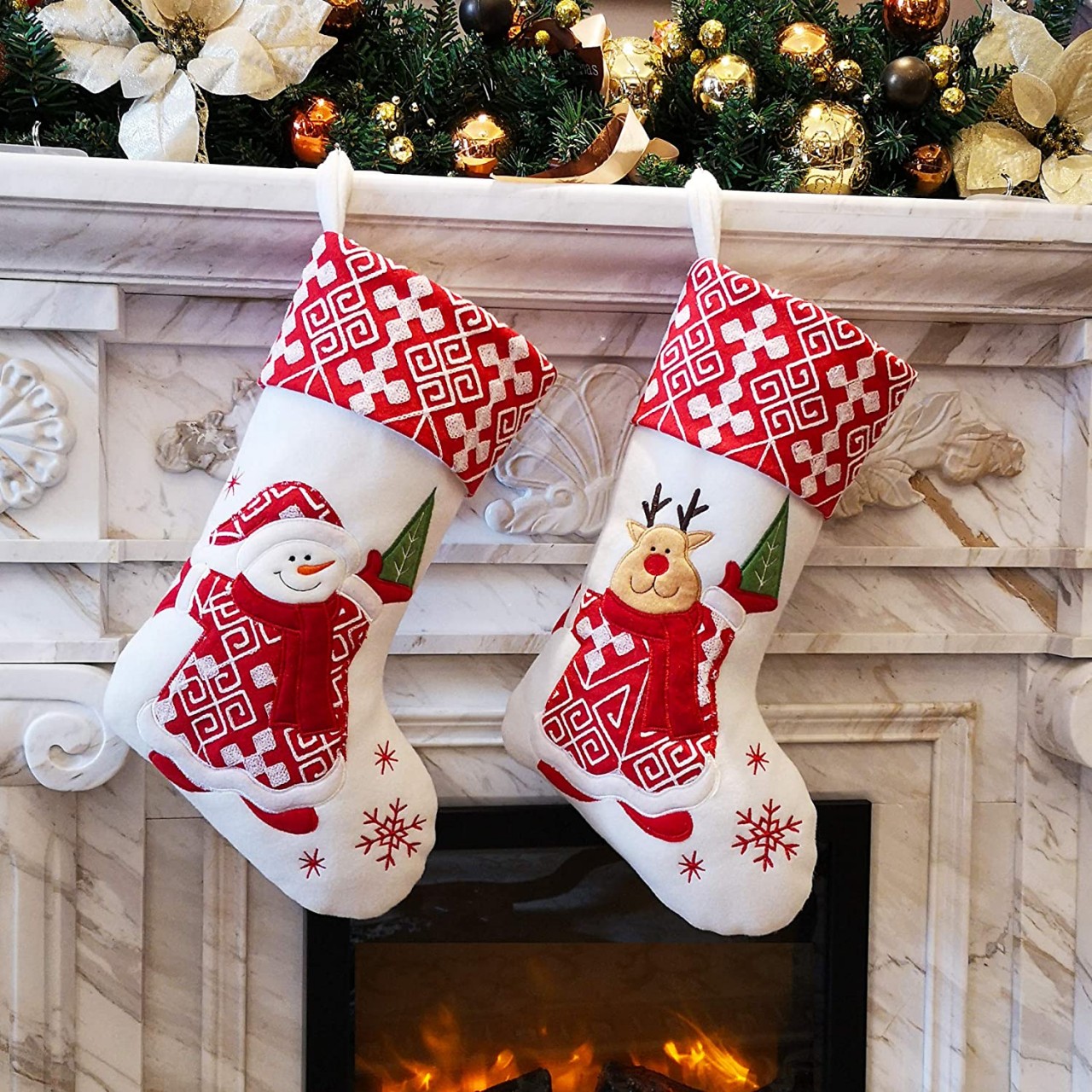 Photo: Amazon
Hanging a Christmas stocking is a common practice all over the world, both for those who celebrate the Christmas holiday and for those who just enjoy the season's aesthetic. Although traditions might vary from person to person, one thing has remained constant throughout the stocking's history - there's always a child's delighted face at the other end of a Christmas stocking once they see the fantastic gifts placed inside by Father Christmas himself.
Snow spray bottle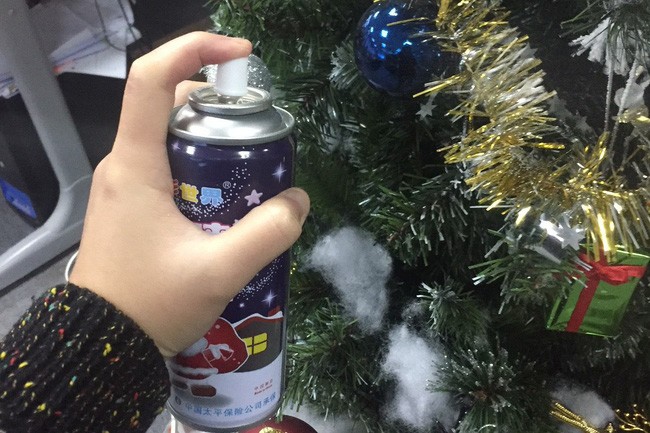 Photo: VTV
Winter is coming and, hopefully, so is snow! But if you don't get snow where you live you'll have to turn your home into a winter wonderland with artificial snow. There are two main kinds of artificial snow: powders and spray-on aerosols.
When mixed with water, the powders that turn into artificial snowflakes are sometimes called instant snow. The mixture is almost entirely water (99%), but a very small amount is made out of a non-toxic polymer. The spray-on artificial snow products are called snow spray, flocking snow, or holiday snow. Once these aerosol products are sprayed, chemicals (solvents and propellants) evaporate, leaving behind a snow-like residue. The residue is made of mostly fat or calcium.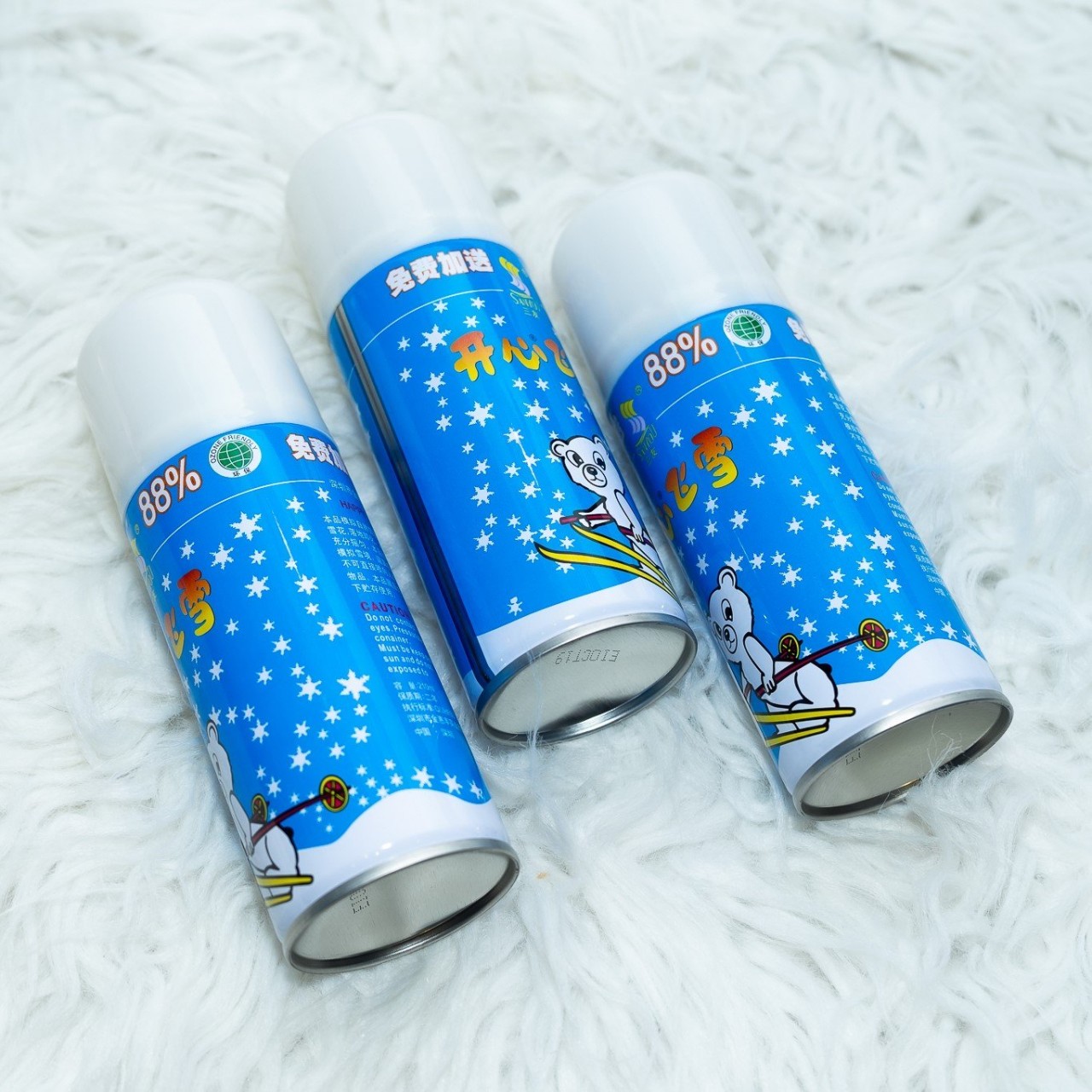 Photo: Tiki
They will make a lot of fun and joy for your family and friends if you want to make a Christmas party and would love some "snow in the air". However, you must be careful playing with spray snow and do not let it touch your eyes and skin, or accidentally swallow it.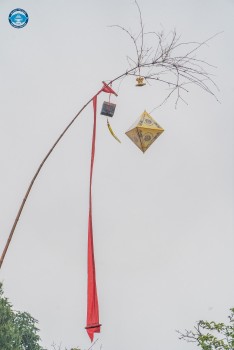 Viet's Home
In the past, the Neu pole (a tall bamboo pole with red garment strips used to ward off evil spirits during the lunar New Year) lowering ceremony at the royal palace of the Nguyen Dynasty was performed to mark the end of the New Year holiday and prepare to enter a new working year.