Most Romantic Spots To Celebrate Christmas in Hanoi
These entertaining spots are the perfect choices for people to enjoy Christmas and the end of the year.
The holiday season is already here, and people are preparing for a wonderful Christmas with their families and friends.
There are decorations everywhere, and many coffee shops and shopping centers are open until midnight.
If you are looking to have a jolly Christmas, add these wonderful spots that you can visit with your loved ones in Hanoi!
1. Hoan Kiem Lake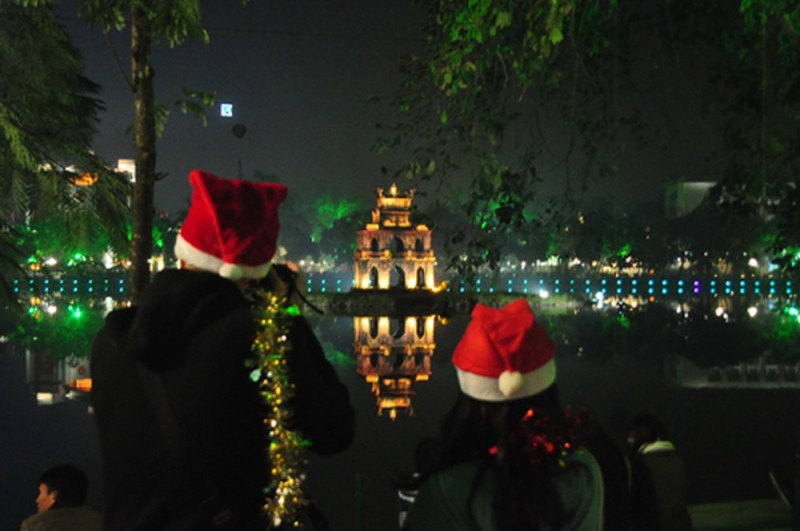 Photo: Top List
Hoan Kiem lake is a historical symbol of Hanoi and is also a famous destination for gathering, fun, and entertainment. On Christmas, it becomes even more attractive and colorful and is filled with a joyful atmosphere.
Tourists can join in many fun activities, events, and games on walking street, and "Santa Claus" gives gifts to children.
Visitors can walk around and discover the streets, visit the night market, take photos or eat the best traditional food from street vendors.
2. St. Joseph's Cathedral, Hanoi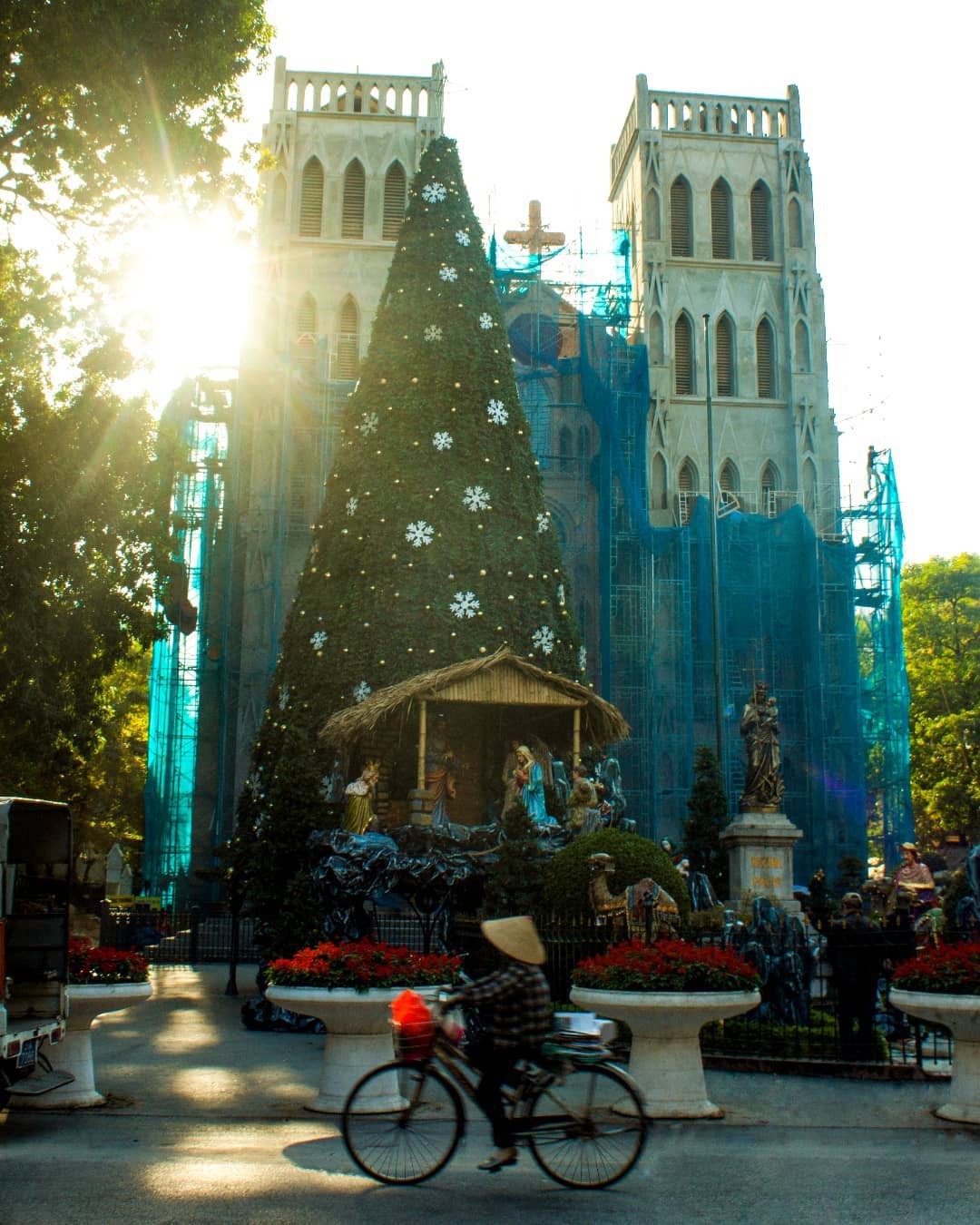 Photo: Hn_oday
Every year, when Christmas comes, St. Joseph's Cathedral becomes the first name that comes to mind as one of the most famous spots for young people and tourists to enjoy the holiday feels.
The church, located in the center city, near Ho Guom, has impressive, majestic and ancient architecture and structures.
Every year, a large decorated Christmas tree is placed in front of the church from the beginning of December, and a scene of Baby Jesus inside a cave is brightly lit.
People are advised to come early if they want to be able to access St. Joseph's Cathedral before it gets uncomfortably crowded. Besides, tourists can also visit other famous churches in the city such as Ham Long Church, Cua Bac Cathedral, Phung Khoang Church, and Saint Marie Church.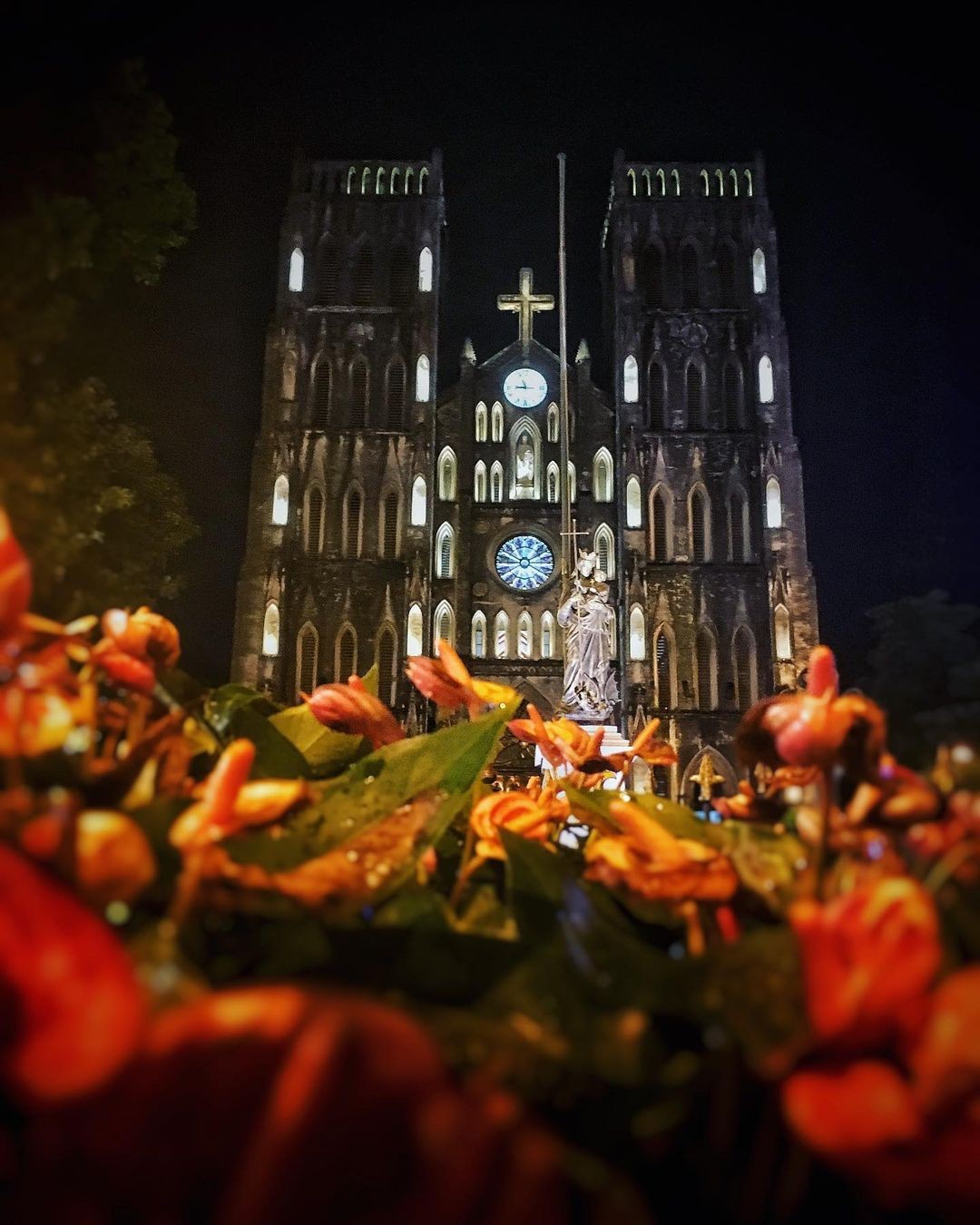 Photo: Raira_pg
3. Hang Ma Street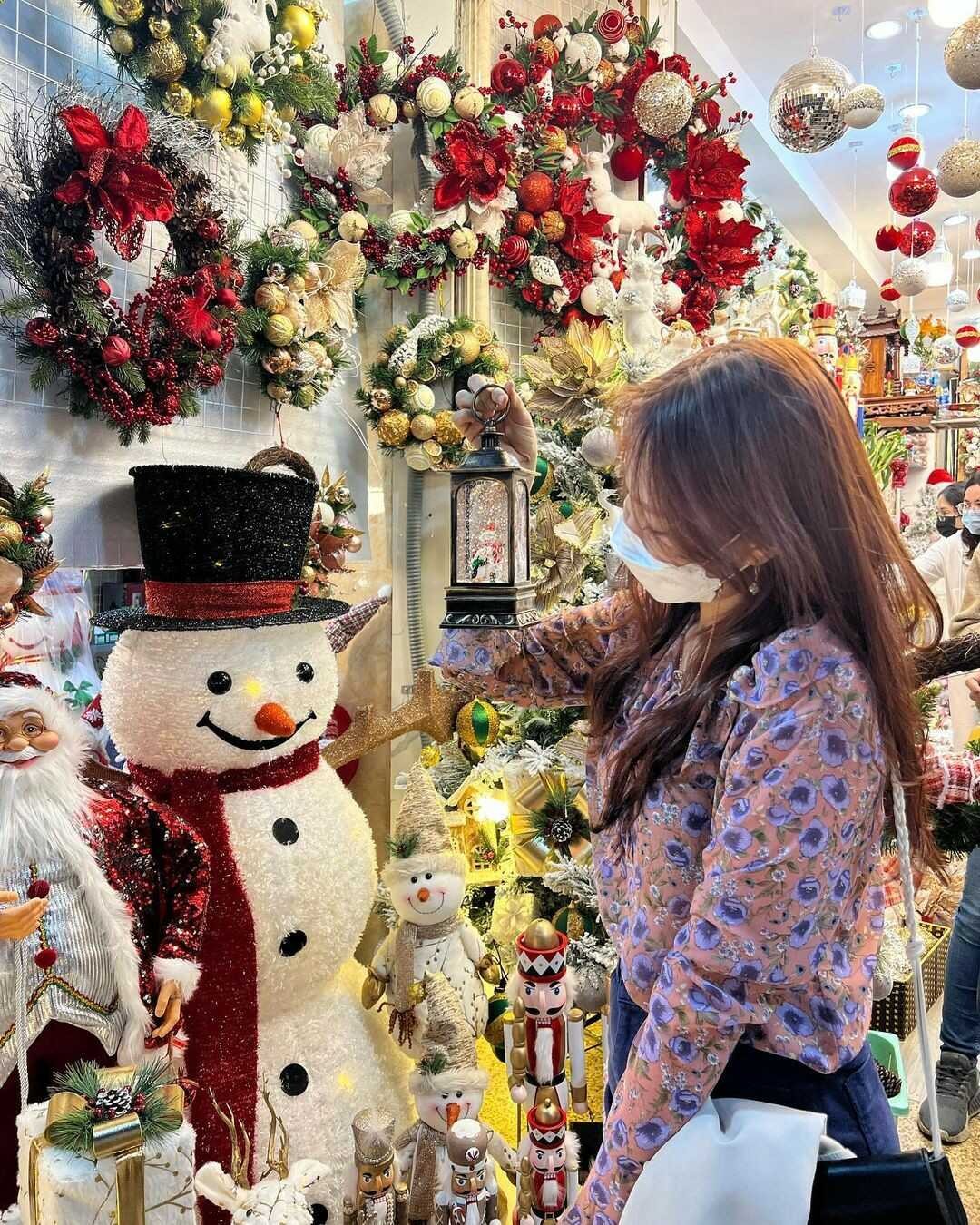 Photo: Ryu
Christmas and New Year are also a favorite time many to look at the colorful and bright decorations around Hang Ma Street.
This place is ideal for young people checking in every holiday season. Thousands of decorative items are sold such as Santa Claus, snowflakes, snow pines, bellflowers, snow globes, reindeers and stuffed animals.
On Hang Ma Street, you can go shopping, take some lovely pictures with friends, and taste some of the best traditional dishes in Hanoi.
4. Shopping centers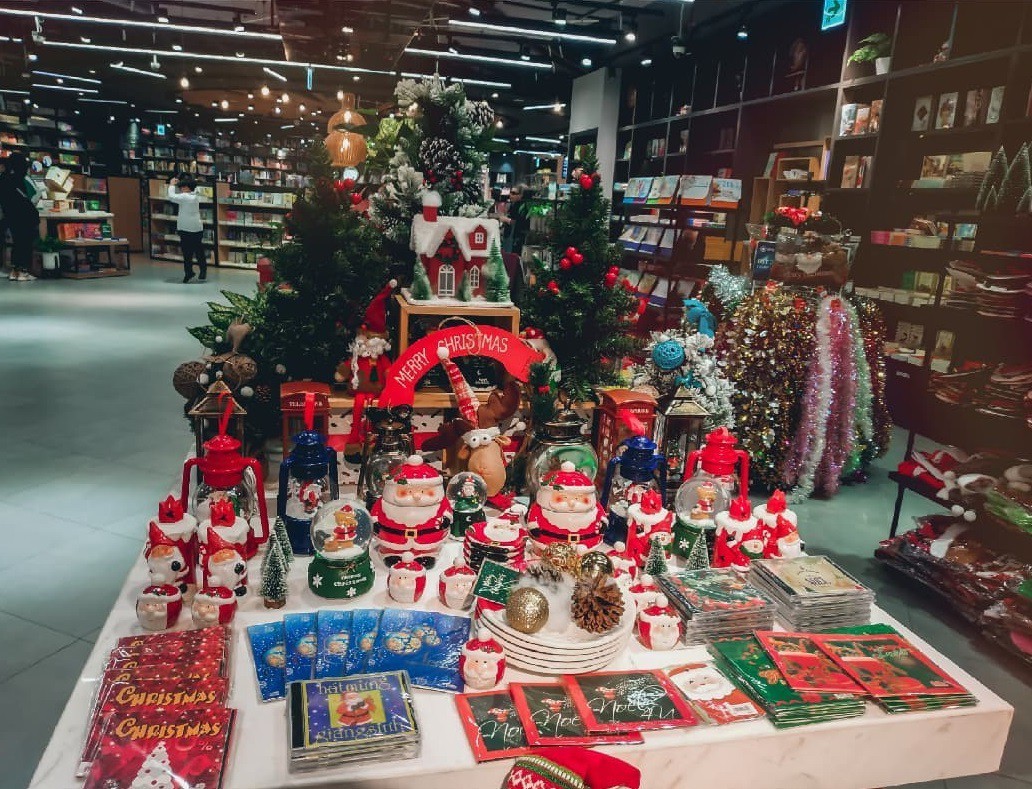 Photo: Eijinga_hanoi
From the beginning of December, the shopping centers in Hanoi have been decorating, putting up giant Christmas trees, and preparing for Christmas. The eye-catching decorations attract many young people and families with young children.
In addition to the bustling atmosphere, each shopping center has its own unique and creative performance to celebrate the holiday time. Time City has a special water music stage, Roal City has a large square area decorated with shimmering lights, and other centers that you can visit with your families inlude Aeon Mall, Vincom Ba Trieu, and Lotte Center Hanoi.
5. Rooftop cafés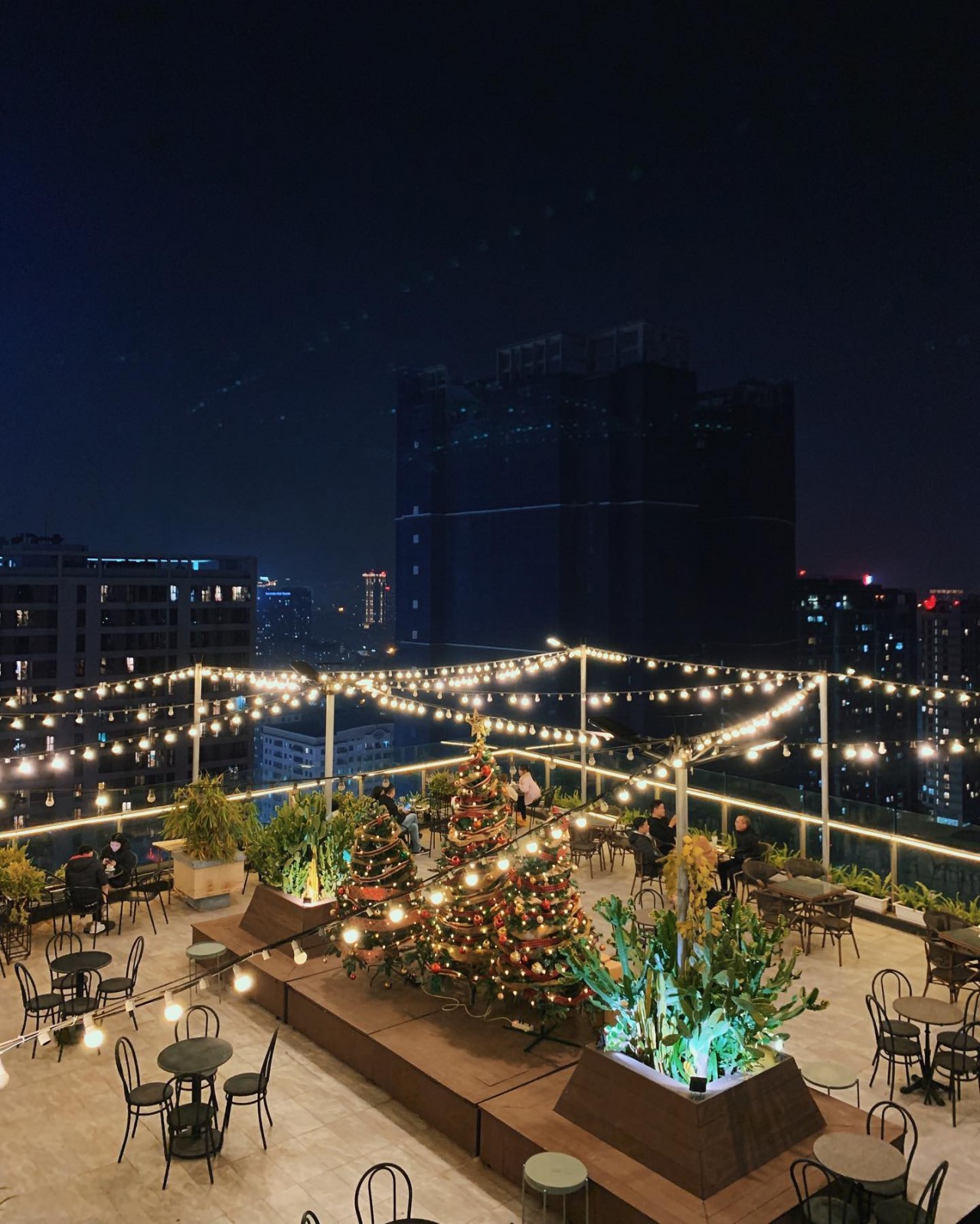 Photo: Trill Rooftop Cafe
If you and your loved one are looking for a place where you can both enjoy your Christmas and watch Hanoi at night, a rooftop cafe is the best choiceu, such as The Summit Bar, G-Kim's Coffe and Tea, Trill Rooftop Cafe, and EM Rooftop, which will bring you the best experiences.
Not only do these cafés have a cool outdoor space, a beautiful view of the city, and decorations for Christmas such as pine trees, snowflakes and Santa Claus, they also have special menus, including food and drinks with delightful Christmas themes.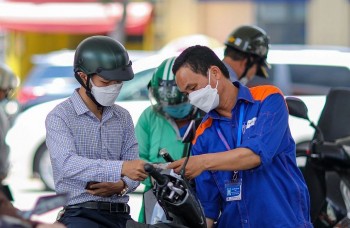 Economy
Vietnam Business & Weather Briefing (Oct 2): Binh Duong lures foreign investors with special care, the North and Central regions continue to have heavy rains, leading to the risk of flooding, flash floods, and landslides.