Most Vietnamese Citizens In Ukraine Evacuated From Battle Zone: spokesperson
The Ministry of Foreign Affairs (MoFA) spokeswoman Le Thi Thu Hang said that Vietnam gives the highest priority to citizen protection measures in Ukraine.
The Party and State of Vietnam give the highest priority to citizen protection measures so as to ensure safety of lives, assets, and legitimate and rightful interests of Vietnamese citizens and legal entities, as well as staff members of Vietnamese representative offices in Ukraine, said spokeswoman of the Ministry of Foreign Affairs Le Thi Thu Hang.
According to Vietnam Plus, she made the remark during the ministry's regular press conference held virtually on March 3, in response to reporters' question about the situation of the Vietnamese community in Ukraine and citizen protection work.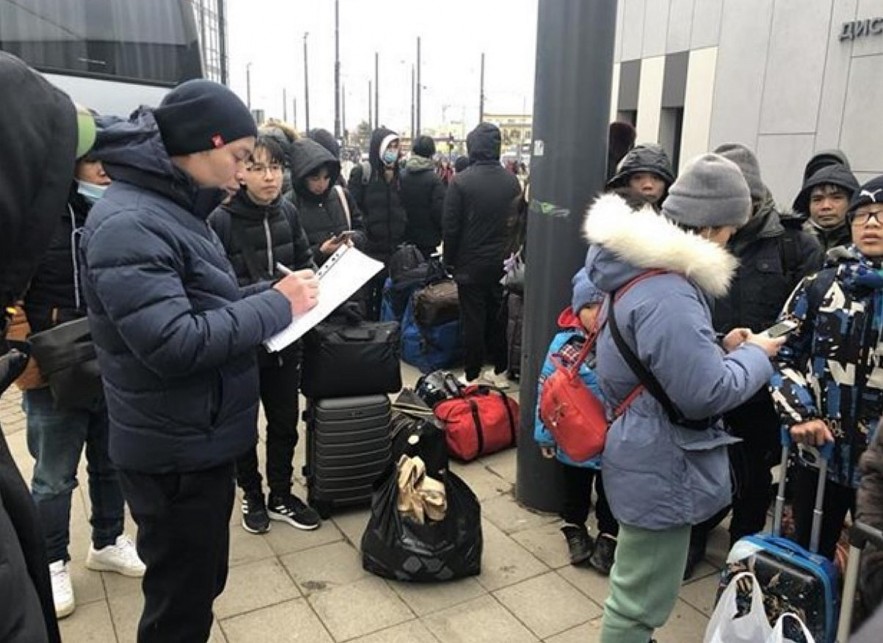 Vietnamese citizens in Ukraine (Photo: VNA)
In accordance with a Government's official dispatch dated February 26 on protecting Vietnamese citizens and legal entities and issues of concerns in the current situation in Ukraine, Vietnamese ministries, sectors and representative offices in Ukraine and neighbouring countries of Poland, Russia, Romania, Hungary and Slovakia have closely worked together to carry out citizen protection measures, ensuring security and safety, as well as necessary conditions to evacuate Vietnamese citizens from the combat zone and help them return to Vietnam if they want to, the spokesperson said.
She said Vietnam paid close attention to and kept a close watch on developments in Ukraine and the situation of Vietnamese people in the country. There are about 7,000 Vietnamese people in Ukraine, and they have not suffered any damage so far.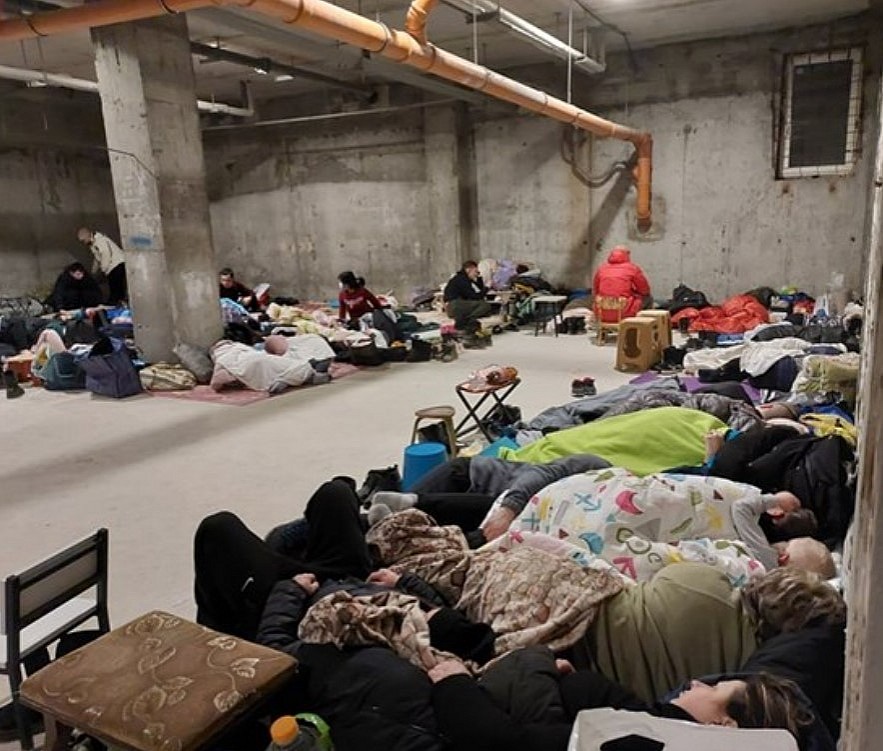 Vietnamese people in Ukraine rest at a shelter. — Photo courtesy of the Voice of Vietnam
Prioritising the safety, lives, property, and legitimate interests of Vietnamese citizens and legal entities in Ukraine since developments began, the MoFA has moved to protect citizens.
The ministry has directed the Vietnamese Embassy in Ukraine to keep frequent contact with the Vietnamese community there, operate hotlines around the clock to receive information and provide timely support, ask the host country's agencies to assist and ensure safety for Vietnamese citizens and coordinate with agencies in Vietnam to have protection plans ready, Hang said.
She added that MoFA and the embassy had also issued recommendations and safety guidance for overseas Vietnamese, as Vietnamnews reported.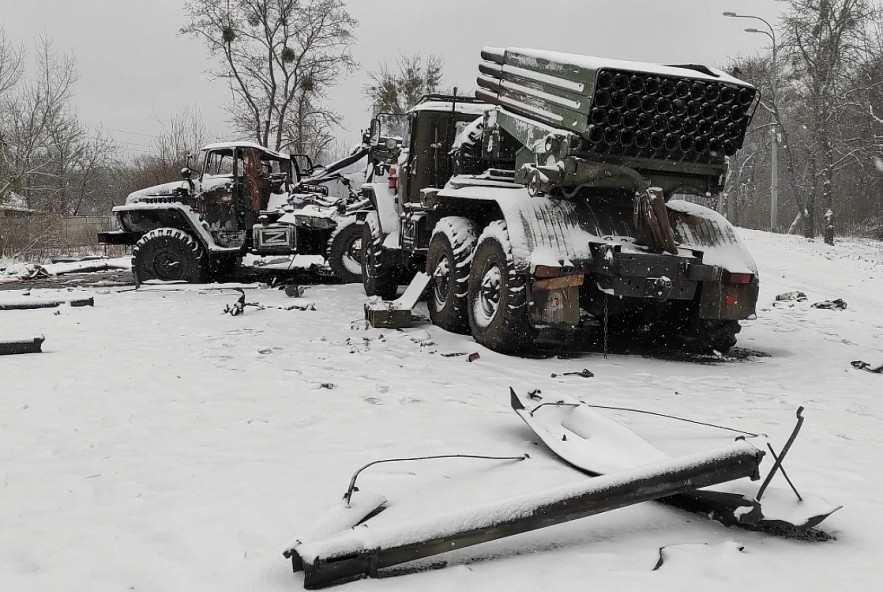 Destroyed Russian Army rocket launchers in Kharkiv, Ukraine, on Friday.Credit...Maksim Levin/Reuters
Given the complicated situation in Ukraine, as Tien Phong News reported, the Ministry of Foreign Affairs (MoFA)' State Committee for Overseas Vietnamese Affairs (COVA) on March 2 provided information and contacts for Vietnamese here a bid to assist them during their evacuation to some neighbouring countries.
The ministry has directed representative agencies of Vietnam to coordinate with associations of Vietnamese in Poland, Russia, Hungary, Romania, Slovakia and Belarus to find out information for the evacuation process of Vietnamese in Ukraine as well as the reception and support for them.
As of March 3 afternoon (Vietnam time), most Vietnamese citizens in Kyiv, Odessa and hundreds of people in Kharkov had been evacuated from the battle zone and helped to travel to neighbouring countries.
More than 400 people had arrived in Moldova and were set to move on to Romania; while 600 had reached Poland, 70 others to Romania; about 30 to Slovakia and 50 to Hungary. Vietnamese ambassadors and staff at the embassies had met the citizens and provided them with necessary support, spokesperson said.