Multiple Support Provided for Former Sex Workers to Turn Over a New Leaf
Many models across Vietnam initiated practical effects in helping sex workers to return to the workforce, getting back on their feet to lead a more stable life.
Supporting model show positive effects
The Ministry of Labor, War Invalids and Social Affairs (MOLISA) said that in 2020, functional forces will continue to carry out prostitution prevention activities through integrating socio-economic development programs; building a model of providing social support services for ex-prostitutes in 21 localities.
In particular, the implement and maintenance of 113 intervention sites under 3 models of the Prostitution Prevention and Control Program for the 2016-2020 period, include diverse models to provide support services when ex-prostitutes when they return to the community, social work centers; to ensure the rights of workers in service businesses prone to prostitution; to strengthen the capacity of peer groups/self-help groups/clubs of prostitutes with disabilities in accessing, communicating and supporting harm reduction, prevention and control of gender-based violence.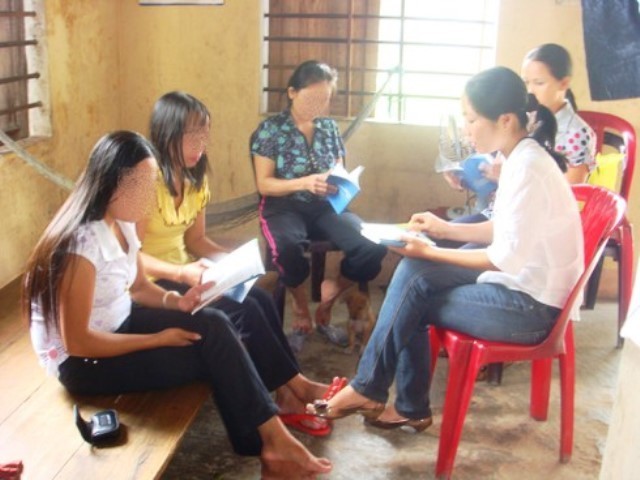 HCMC host many models to support returning prostitutes. Photo: Vietnam Times
On September 28, 2021, the Prime Minister approved the Program on prevention and elimination of prostitution for the period of 2021-2025 (PCMD program) while implementing measures for communication, education, socio-economic social, administrative, criminal and other measures in the prevention and elimination of prostitution, in order to protect the customs, traditions the nation; contribute to enhancing social order and safety, protecting people's health, and promoting social progress.
The objective of the PCMD Program is to strengthen the prevention, control and suppression of prostitution; create a strong change in awareness and actions of all levels, sectors, social organizations and communities in the work of prostitution prevention and control; enhance the accessibility and use of social services for community integration for returning prostitutes.
The PCMD program aims to improve the effectiveness of communication, dissemination and education on prostitution prevention and suppression; strive for at least 70% of communes, wards and villages (communesl) to organize at least one form of public communication on prostitution prevention and to be maintained regularly, and at least 60% of workers in the industrial zones, 70% of students of high schools, higher education institutions and vocational education institutions are propagated, disseminated policies and laws, provided information and knowledge about prostitution prevention and control.
To achieve these goals, the PCMD Program will develop and implement communication strategies on the guidelines and policies of the Party and the government on the prevention and elimination of prostitution; to reduce stigma and discrimination by the community towards prostitution; strengthen public communication, focusing on mountainous areas and localities with many migrants to limit the number of new people involved in prostitution...
Also, the program will continue to promote the implementation of prostitution prevention activities through the integration of relevant programs at localities; develop integrated activities for the group of female job seekers with many programs on vocational training, job search, loan support, poverty reduction so they can have opportunities to choose suitable jobs. The program will develop and organize the implementation of social security programs, drug prevention and control programs, and HIV/AIDS prevention and control programs in the localities, focusing on prostitution prevention and suppression.
It also strengthens inspection and examination; promptly detect and handle violations of the law on prostitution prevention and suppression; investigating and prosecuting crimes related to prostitution.
In particular, the localities are to strictly inspect and manage the conditions for establishment and operation of businesses and services that easily generate prostitution according to the provisions of law in order to timely and effectively detect and prevent prostitution activities. .
From now to 2025, the PCD Program will implement harm reduction interventions, prevent the transmission of social diseases and HIV/AIDS, and prevent and reduce gender-based violence in anti-prostitution such as continuing to build and enforce pilot models for the 2016-2020 period in the direction of supporting empowerment, increasing the participation of peer groups, self-help groups, and women's clubs for prostitutes in dealing with related issues; to establish a network of support services for harm reduction; gender-based violence prevention and control, community integration for returning prostitutes with the participation of State agencies, social organizations, businesses, domestic and foreign experts, peer groups, self-help groups, and clubs.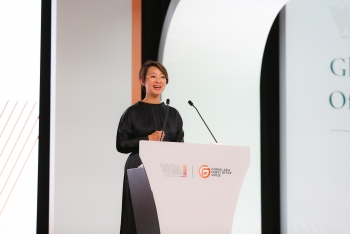 Economy
At WMI's inaugural Global-Asia Family Office Summit (GFO Summit) held at Sands Expo and Convention Centre, WMI today announced its plans to augment its training and community-building initiatives to pave the way for 5,000 enrollments of family office ecosystem participants into its programs by 2025.