Must-try Winter Dishes in Lao Cai
Though the province is already well-known for its natural beauty, especially in Sa Pa, its amazing cuisine does not get the same love for whatever reason.
Lao Cai is one of the most attractive tourist destinations in the north of Vietnam, especially in the cold season. If you plan to visit Lao Cai this winter, put these on your bucket list!
Photo: Top List
Sturgeon and salmon hotpot
Fish hotpot is Lao Cai's specialty. Salmon is not a common ingredient in Vietnamese dishes. However, thanks to the cool climate and clean water, sturgeon and salmon are widely bred in the province of Lao Cai. The fish can be processed into many dishes, of which the most popular is hotpot. The cool weather also forms a favorable condition to grow fresh vegetables, which goes well with the hotpot.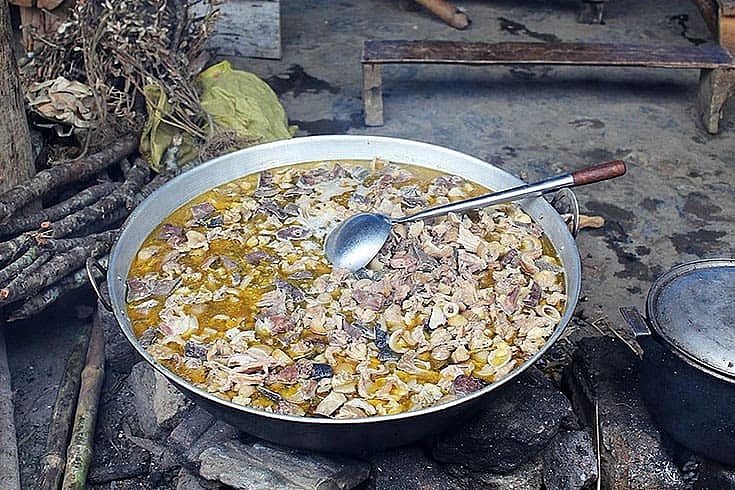 Thang co (Photo: Vietnam Discovery)
Thang co (Stew horse meat and offal)
Though well-known, thang co is still a challenge for those who are new to it. Thang co means "a big pot of water" in H'Mong language. The dish is cooked from horse, cow, and pork meat and offal. Horse is the most popular ingredient. Thang Co is seasoned with 2 traditional spices including cardamom, star anise, cinnamon, lemongrass, ginger.
Meat and offal are well washed, boiled, marinated, then put into a pot of water containing horse bones and blood and the mentioned 12 spices then simmer for hours. Thang co can be eaten with rice or grilled corn cakes. The dish should be paired with local corn wine. In the chilly atmosphere of Sa Pa, locals and tourists love gathering around a hot pot of thang co, enjoying wine, and chatting.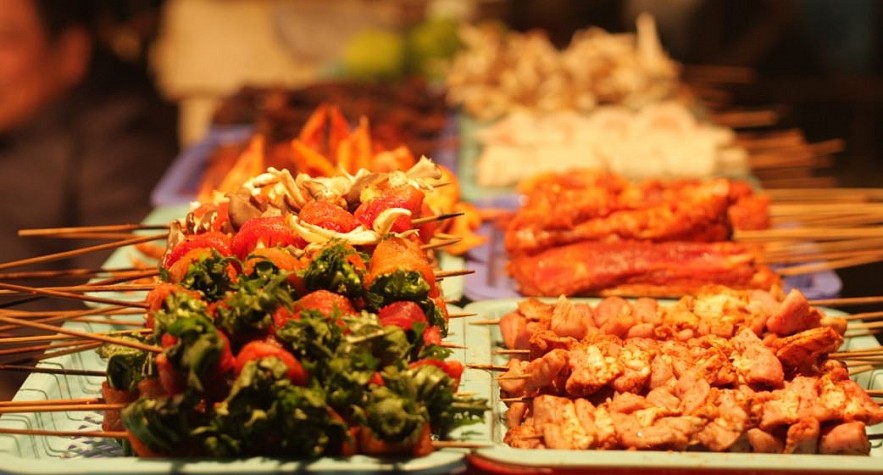 Grilled meat and vegetables (Photo: Mega Sapa)
Grilled meat and vegetables
Nothing pairs better with cold weather than grilled dishes. Lao Cai people make grilled dishes from familiar ingredients such as pork, mushroom, chicken leg, cabbage. The most exciting part of enjoying the dish lies in the "grill everything" style of the locals. Besides meat and vegetable, they also grill rice, egg, tofu, sticky rice cake. If you have a chance to joy a "grill party" in Lao Cai, don't be afraid to go out of your limitations and try all kinds of crazy ideas!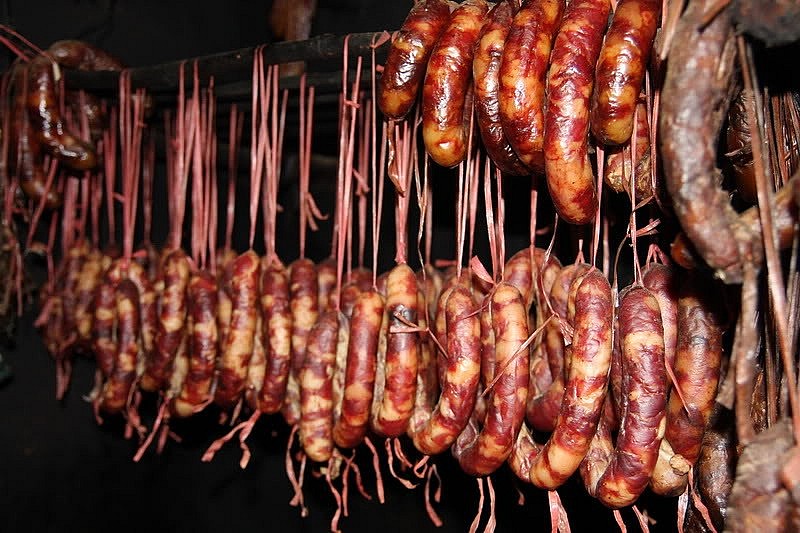 Lap cheong. (Photo: Dang Cong San)
Lap cheong
Lap cheong is loved for its rich and sweet flavor. Lap cheong is a dried, hard sausage usually made from pork and pork fat. It is normally smoked, sweetened, and seasoned with rice wine and soy sauce. Mountainous people make lap cheong for the winter because the dish can be stored at outdoor temperature.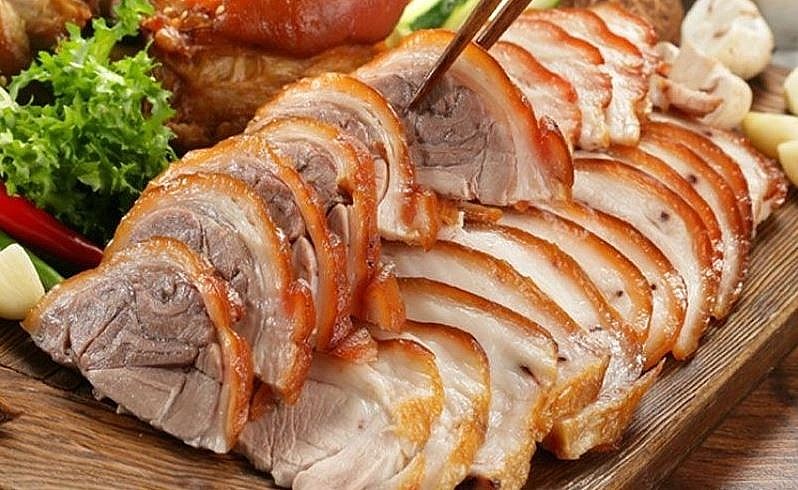 Pig (Photo: Global travel)
Piglet
"Lon cap nach" (pig small enough to be carried under one arm) is not only the specialty of Lao Cai but also of the northwest region. Unlike big pigs raised in the delta, small pigs of mountainous areas have a sweeter taste and crunchier texture. The pork is often marinated with white wine, chili, cinnamon, jackfruit leaves then smoked or grilled.
Viet's Home
The course started the first enrollment in 2019 with support from the US Agency for International Development (USAID) through the DISTINCT project, implemented by VietHealth and Medical Committee Netherlands – Vietnam.