Natural Compounds as Anticancer Agents Found in Rice Husks
Vietnamese scientist found anti-cancer compounds from rice husks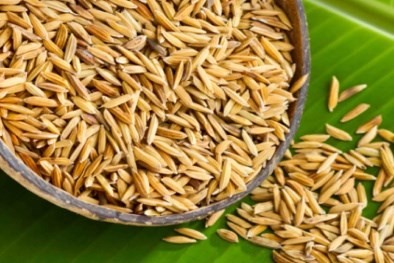 Illustrative image. Photo: thethaovanhoa.vn
A research group led by Prof. Dr. Tran Dang Xuan of Hiroshima University has demonstrated that the compound extracted from rice husks has an inhibitory effect on cancer cells and is safe for normal cells, according to VOV.
The research titled 'Cytotoxic Mechanism of Momilactones A and B against Acute Promyelocytic Leukemia and Multiple Myeloma Cell Lines' was published on Cancers magazine in October this year.
In this study, for the first time ever scientists have been able to clarify the mechanism of killing cancer cells of the compounds purified from rice husks, Momilactones A (MA) and Momilactones B (MB), through the regulation-related proteins (p-38, BCL-2, and caspase-3).
The discovery of the cytotoxic properties of momilactone against cancer cells is expected to pave the way for future research, as well as the development of effective cancer drugs based on this compound.
Nearly 19.3 million new cases of cancer and about 10 million deaths were recorded worldwide in 2020.
Vietnam reported 182,563 new cancer cases and 122,690 cancer-related deaths, ranking 16th in Asia and sixth in Southeast Asia, with a cancer ratio rate of 159.7 in every 100,000 people.
Dr. Nguyen Van Quan of Hiroshima University said that the research team has clarified more about the operational mechanism of MA and MB, which serves to increase the destruction process and inhibits the growth of cancer cells. With a concentration equivalent to causing cancer cell death, this compound is viewed as completely safe for normal cells.
Several studies conducted around the world have previously shown the anti-cancer potential of momilactones, although the cytotoxic mechanism of action has not yet been thoroughly examined.
In-depth studies into this compound are typically few as the compound is particularly difficult to isolate and purify, as well as being very expensive.
The plant physiology and biochemistry laboratory of Hiroshima University led by Prof. Xuan is one of the few laboratories in the world that can purify momilactones from natural sources such as rice.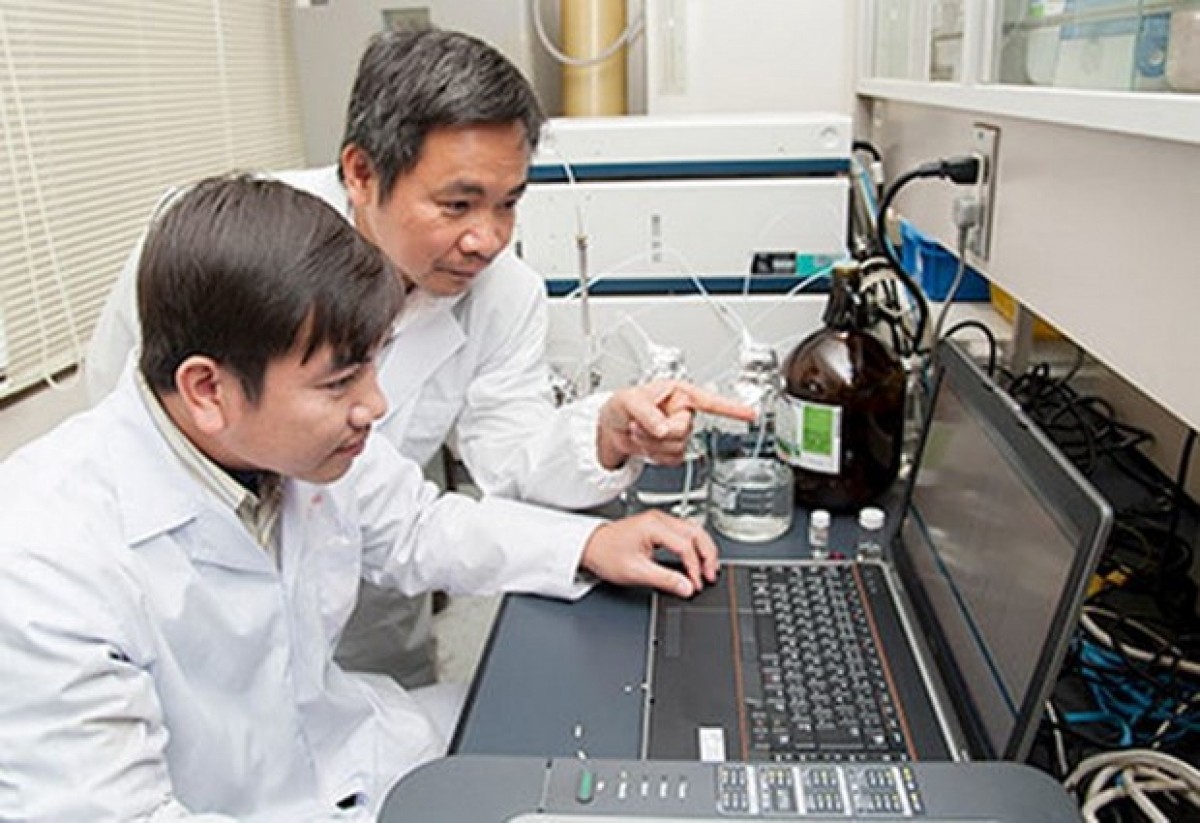 Professor-Dr. Tran Dang Xuan (right) and a researcher at the Laboratory of Physiology, Plant and Biochemistry. Source: Hiroshima University
In January 2019, announcement, the team found and successfully isolated 600 mg of MA and MB from 30 kg of rice husks.
Prof. Xuan said that many pharmaceutical companies both inside and outside of Japan are in the process of working alongside the research team to develop the extraction of MA and MB according to industrial processes. This is along with conducting clinical research in order to develop immune system-boosting drugs against cancer, diabetes, and cosmetics production.
According to Prof. Xuan, many rice varieties in the country have shown initial results containing high concentrations of MA and MB. Indeed, the hybridization of rice varieties with high medicinal and pharmaceutical activities will therefore contribute to improving the overall value of Vietnamese agricultural products.
Vietnam plans to ship 6.3-6.5 million tonnes of rice this year, or 100,000–200,000 tonnes more than in 2021.
Asia is the biggest buyer of Vietnamese rice, accounting for more than 50%, followed by Africa and America.
The Philippines alone bought over 1 billion USD worth of Vietnamese rice, or nearly half of Vietnam's total export, mostly jasmine and hi-quality rice, up more than 47% year on year.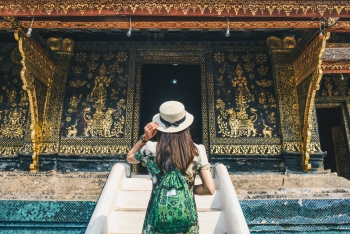 Economy
Laos has recently been in the global spotlight for being featured in the prestigious National Geographic magazine as one of the best places to 'slow travel' in 2023.