New Angle to Discover Phu Quoc: From Foam Parties to Pet Services
With so many activities and beautiful views, Phu Quoc needs several revisits.
Phu Quoc is a famous tourist destination thanks to its beautiful sea, fresh seafood, and many quality resorts. Tourists keep coming back to the island to enjoy its diversity of entertainment activities. Here are but a few of the epic things you can do on one of Vietnam's most precious islands.
Foam party (Photo: Zing)
Foam party
Foam parties are held in pools. However, instead of playing with water, participants will have fun in a pool full of white foam. Swimming in bubbles, chasing your friends in water gun fights, spinning and swaying to DJ music while enjoying tropical cocktails - Movenpick Phu Quoc brings their parties to a new level.
Movenpick offers free tickets for guests staying at their resort. Passersby have to pay VND 200,000 - 300,000 for a ticket, which includes a drink and a water gun. The last party took place on May 28. To get information about upcoming events, visitors have to contact Movenpick.
If you plan to join foam parties, make sure you put all your belongings into a waterproof bag.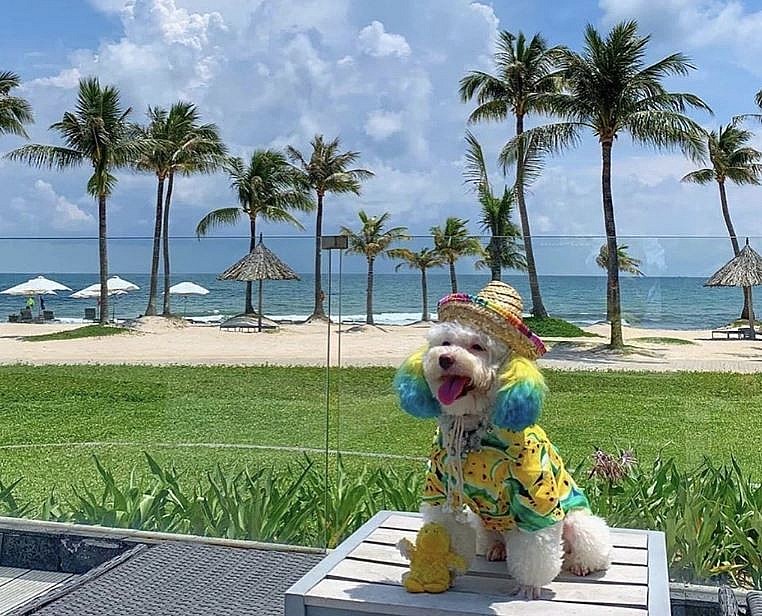 Photo: Zing
Pet accommodation service
Many pet owners want to take their animal friends on vacations, but not many resorts in Phu Quoc allowed pets. Fortunately, you still have some options. An under-seven-day trip with a pet in Sol by Meliá Phu Quoc costs VND 700,000. Besides, M Villas and Maison Du Vietnam also allow visitors to take pets into their resorts.
Hanh Duong, a tourist who recently traveled to Phu Quoc with a dog, said: "Traveling with a pet is the most enjoyable experience I have ever had. I spent a lot of time figuring out how to get my dog, Peanut, on a plane and finding a resort that accepts pets. It was a great pile of work, however, we had a great time. In return, both I and Peanut were very happy. This is the first time my dog can go to the beach."
When taking your pets on vacations, make sure you read the regulations carefully. Some places do not allow pets in public, some require dogs to wear muzzles, etc.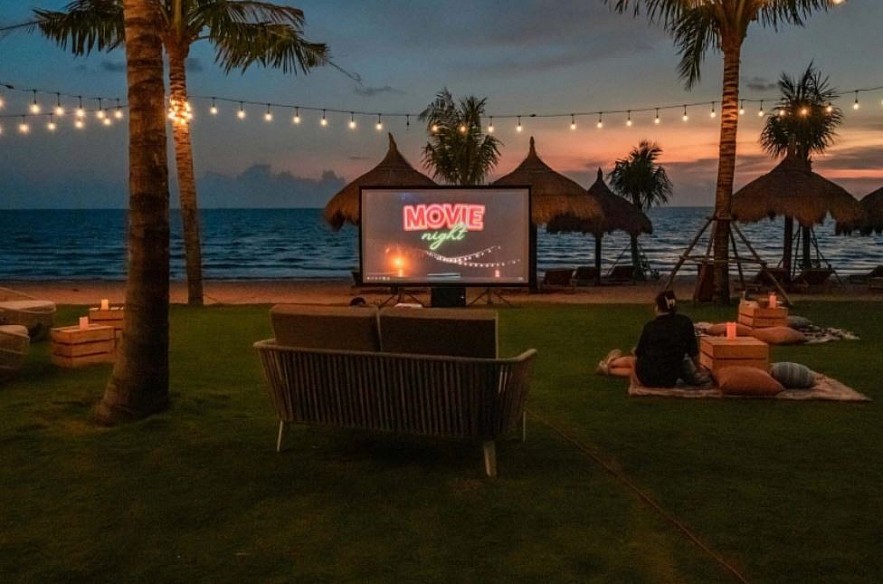 Photo: Zing
Outdoor theater
Born in the last century, outdoor theaters have never lost their attraction. Watching movies outdoors, especially on the beach, is much more pleasant than in a movie theater. Crowne Plaza Phu Quoc holds movie nights every Saturday form 7 to 8pm, where audiences lounge on bean bag pillows, eating popcorn, enjoying movies on a big screen.
Phu Quoc is the largest island in Vietnam, located in the Gulf of Thailand, Kien Giang province. Phu Quoc tourism has been strongly invested in all aspects in recent years, all have turned Phu Quoc into one of the most famous tourist destinations in Vietnam.
The island has gorgeous untouched sceneries and also stimulating entertainment centers. In Phu Quoc, you can find from pristine uninhabitant beaches, crystal clear water surface, fresh seafood to luxury resorts, themed parks, safaris.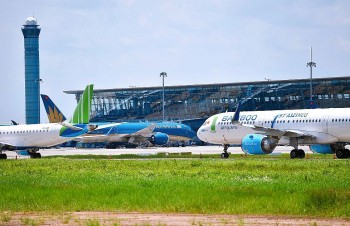 Economy
Vietnam Business & Weather Briefing (August 9): Vietnam's economic growth is expected to reach 7.5% in 2022, new securities accounts hit a near two-year low in July.