New safety concerns of Russia's Sputnik V Covid vaccine worries Brazil
Brazil's health authority has announced that it would not recommend importing Sputnik V, the Covid-19 vaccine developed by Russia, the vaccine's Russian backers threatened legal action for defamation and the Brazilian officials released recordings and documents supporting their position.
As the coronavirus pandemic continues to rage across the world, the angry exchanges have raised questions about the safety of the shots and doubts about its maker's willingness to answer them. That poses a big headache for dozens of countries that have already accepted donations of the vaccine from Russia in hopes of accelerating their vaccination program, according to BuzzFeed News.
Officials with Anvisa, Brazil's health regulatory agency, said Monday that documentation provided by the Gamaleya Research Institute in Moscow didn't provide enough information about the safety and efficacy of the Sputnik V vaccine — including information on any serious side effects. The documents also indicated that the inactivated cold viruses the vaccine relies on to deliver an immune response against the coronavirus, which are supposed to be unable to reproduce, were in fact able to do so.
This finding shocked vaccine experts. If confirmed, it suggests manufacturing was botched and that the Sputnik V vaccine is unlikely to win approval from other leading regulators around the world.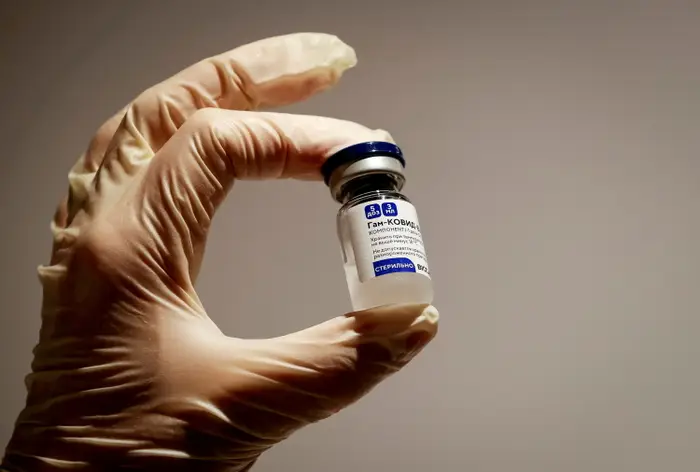 A medical specialist holds a vial of the Sputnik V vaccine in Moscow on Jan. 18 (Photo: Reuters)
Russian authorities reacted angrily to Anvisa's ruling. "The decision by Brazil's National Health Surveillance Agency (Anvisa) to delay the approval of Sputnik V is, unfortunately, of a political nature and has nothing to do with the regulator's access to information or science," said a statement posted on the website set up to promote the vaccine.
By Thursday, things had escalated into a bitter public dispute. To counter Russian claims that it was spreading "fake news" about Sputnik V, Anvisa took the highly unusual step of releasing a recording of parts of a teleconference with Gamaleya officials. The vaccine's official Twitter account had previously gone on the offensive, controversially claiming other vaccines have a poorer safety record, sparring with a leading virologist who commented on Anvisa's concerns, and stating that the vaccine's makers would launch a defamation action against the Brazilian agency for "knowingly spreading false and inaccurate information."
In a presentation posted on the Brazilian government's YouTube channel on Thursday, Anvisa officials showed portions of the Russian documents they reviewed that mentioned the presence of viruses that were able to reproduce. The video also showed part of a three-hour April 23 teleconference in which Anvisa officials said they asked for more information but did not receive satisfactory answers.
For the process of vaccine approval to degenerate into a public spat with threats of legal action is highly unusual. "I don't think I've ever seen anything like this," Monica de Bolle, an economist from Brazil working at the Peterson Institute for International Economics in Washington, DC, told BuzzFeed News.
"If they want to sue us, then sue us," Antonio Barra Torres, head of Anvisa, told reporters on Thursday. "We'll answer through the correct channels."
No date has been set yet for the WHO's review of the vaccine. "On Sputnik, we are still waiting, we are still in the back-and-forth stage," WHO spokesperson Margaret Harris told a briefing in Geneva on Tuesday, Reuters reported.
So the review by Anvisa was Sputnik V's first big regulatory test. In Thursday's YouTube video, Gustavo Mendes, Anvisa's general manager for medicines and biological products, showed documents supplied by the Gamaleya Research Institute. These noted that the vaccine could contain up to 1,000 viruses able to reproduce per dose and that tested samples contained fewer than 100. "Those numbers should be zero," he says.
Brazil's health authority rejects importing Russia's Sputnik V vaccine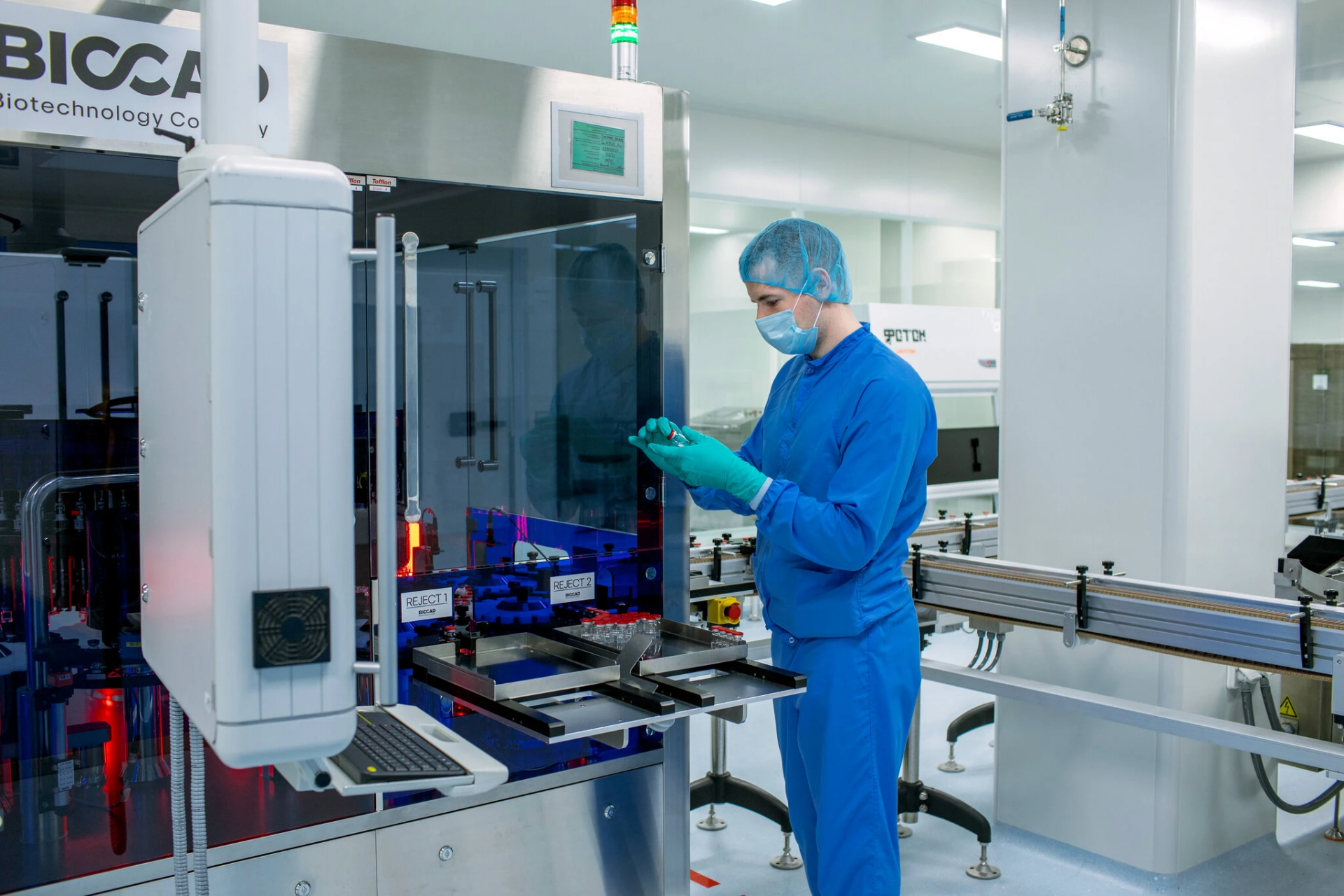 A Sputnik V vaccine production line in Saint Petersburg, Russia in February.Credit...Emile Ducke for The New York Times
Brazil's health authority said late Monday that it would not recommend importing Sputnik V, the Covid-19 vaccine developed by Russia.
The need for vaccines is urgent in Brazil: The country has been battered by one of the world's worst outbreaks, driven by the highly contagious P. 1 virus variant, according to New York Times.
But the health authority, Anvisa, said that questions remained about the Russian vaccine's development, safety and manufacturing. All five of Anvisa's directors voted against importing the vaccine.
Data about Sputnik V's efficacy was "uncertain," Gustavo Mendes Lima Santos, Anvisa's manager of medicine and biological products, said in a lengthy late-night presentation. He noted that "crucial questions" had gone unanswered, including those about potential adverse events.
Russia is using Sputnik V in its own mass vaccination campaign, and the vaccine has been approved for emergency use in dozens of countries. A peer-reviewed study published in The Lancet in February said the vaccine had an efficacy rate of 91.6 percent.
Brazil's decision prompted a response at the highest level of the Russian government, which has been energetically promoting Sputnik V in Latin America at a time when the United States has limited its vaccine exports to reserve doses for its own citizens.
Anvisa officials were under immense pressure to deliver a decision on Sputnik V, because Brazilian states had contracts to buy almost 30 million doses. The Supreme Court ordered Anvisa to make a decision.
"Potentially serious" adverse effects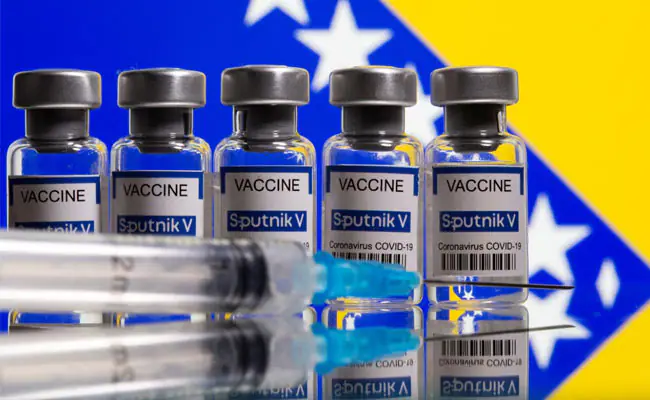 Scientists have backed Brazil's drug regulator's decision to stop the import of Russia's Sputnik V (Photo: NDTV))
Rasmussen, a research scientist at Canada's Vaccine and Infectious Disease Organization, described the problem as a quality control issue, rather than a problem inherent to the long-used adenovirus vector vaccine technology — which is also used in both the AstraZeneca and Johnson & Johnson COVID-19 vaccines, according to CBS News.
If batches used in the real world were tainted, then "for most people this probably won't be a big deal because adenoviruses are generally not thought of as really important human pathogens," she said.
"But in people who are immune compromised... there could be a higher rate of adverse effects because of it, including potentially serious ones."
The bigger problem, she added, was the unfortunate impact on confidence over a vaccine that a study in The Lancet journal showed was safe and more than 90% effective. There have long been doubts about the Russian vaccine, however, since it was first approved for use in Russia - months before results from final-stage clinical trials were even published.
If people aren't sure that the vaccine they're receiving is exactly the same that was studied in trials, then "I can imagine that some people might have their reservations about getting that vaccine at all," said Rasmussen.
Issues with Sputnik V
Another unknown is whether the manufacturing problem that led to the adenovirus vector being able to replicate also knocks out the DNA code for the spike protein — rendering the shot ineffective as a coronavirus vaccine.
Denis Logunov, deputy director of the Gamaleya Institute, responded by saying the "statements I have read in the press have nothing to do with reality," and insisting the adenovirus vector used in Sputnik V was not able to replicate.
But it's not the first time such an issue has occurred.
Earlier this month, Slovakia also said it had concerns over the composition of Sputnik V vaccines it had imported, saying they did not match the samples that were used in clinical studies.
In a blog post for Science Magazine, American chemist Derek Lowe wrote: "This sort of thing calls into question the entire manufacturing and quality control process, and I can see why the Brazilian regulators are concerned."
He added that the response from Sputnik V's makers was not adequate.
"Step up and act like responsible drug developers: address the issues directly, with transparency, and work to find a solution," said Lowe.