Russia claims Sputnik V COVID-19 vaccine is 92 percent effective
Two days after announcing the effective rate of Sputnik V was 90 percent, Russia on November 11 confirmed the number had risen to 92 percent.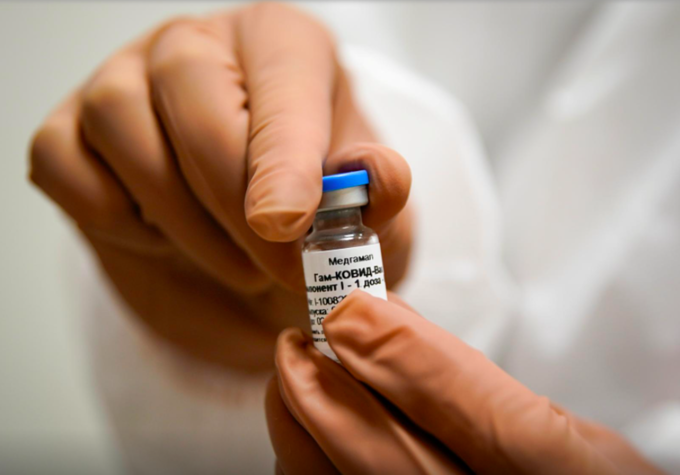 Sputnik V vaccine (Photo: Reuters)
As reported by Medical Express, the calculations were based on results from 16,000 individuals who received both doses of the vaccine, Russia's health ministry, the state-run Gamaleya research centre and the Russian Direct Investment Fund (RDIF) said in a statement.
"The Sputnik V vaccine had an efficacy rate of 92 percent after the second dose," the statement said, after 20 of the volunteers—some of whom were given the placebo—tested positive for coronavirus.
The adenovirus vector-based vaccine uses modified viruses of the regular flu.
Some of those vaccinated experienced "pain at the injection site, flu-like syndrome including fever, weakness, fatigue and headache," the statement said.
"I assume there was political pressure after the press release from Pfizer and BioNTech earlier in the week to now draw level with their own data," said Bodo Plachter, deputy director of the Institute of Virology at the Mainz University. "What is missing for now is an analysis of statistical significance."
To confirm the efficacy rate of its vaccine, Pfizer said it would continue its trial until there were 164 COVID-19 cases.
Alexander Gintsburg, director of the Gamaleya Institute which developed the vaccine, said the interim results demonstrated that Sputnik V was effective and mass vaccinations would be rolled out in Russia in the coming weeks.
In later comments, aired by Rossiya-24 state TV channel, he said at least 1.5 million people in Russia were expected to receive the shot by the end of the year. He added that around 40,000 to 45,000 Russians had already been vaccinated.
European stocks and U.S. stock futures extended their gains slightly after Russia's announcement though the reaction was far more muted than after Pfizer's results.
About Spunik V vaccine
The Russian drug is named Sputnik V after the Soviet-era satellite that triggered the space race, a nod to the project's geopolitical importance for Russian President Vladimir Putin, Reuters said.
Russia registered the vaccine for public use in August, the first country to do so, ahead of the start of the large-scale trial in September.
So far, it has inoculated 10,000 members of the public considered at high risk of contracting COVID-19 such as doctors and teachers, outside of the trial.
The vaccine is designed to trigger a response from two shots administered 21 days apart, each based on different viral vectors that normally cause the common cold: human adenoviruses Ad5 and Ad26.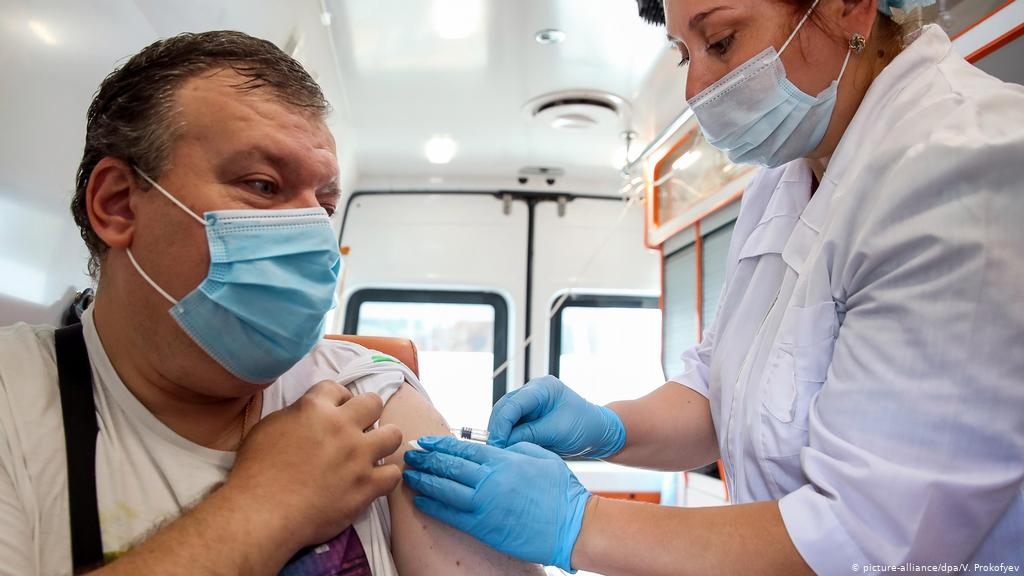 One volunteer infected with Sputnik V vaccine (Photo: Deutsche Welle)
The Pfizer and BioNTech vaccine uses messenger RNA (mRNA) technology and is designed to trigger an immune response without using pathogens, such as actual virus particles.
Russia is also testing a different vaccine, produced by the Vector Institute in Siberia, and is on the cusp of registering a third, Putin said on Tuesday, adding that all of the country's vaccines were effective.
RDIF said as of Nov. 11 no serious side effects had been reported during the Sputnik V Phase III trial.
Some volunteers had short-term minor adverse events such as pain at the injection site, flu-like syndrome including fever, weakness, fatigue, and headache, it said.
In late October, the vaccination of new volunteers was temporarily paused due to high demand and a shortage of doses.
Russia's deputy prime minister said on Wednesday that the Vector Institute vaccine was expected to start post-registration trials on Nov. 15.
She also said that Russia would produce 500,000 doses of Sputnik V in November, lower than a previous forecast of 800,000 doses given by Trade and Industry Minister Denis Manturov.
Economy
In the first two months of 2023, India's mobile phone exports exceeded $2 billion, equivalent to over Rs16,500 crore, due to increased production and shipments from manufacturers, particularly Apple and Samsung. This surge in exports brings the total export value to over $9 billion since April 2022.