NGO presents medical supplies for COVID-19 prevention to border province
Masks and dry hand sanitizer have been distributed to nearly 3,500 households, five clinics, 20 schools in mountainous areas of the northwestern border province of Dien Bien.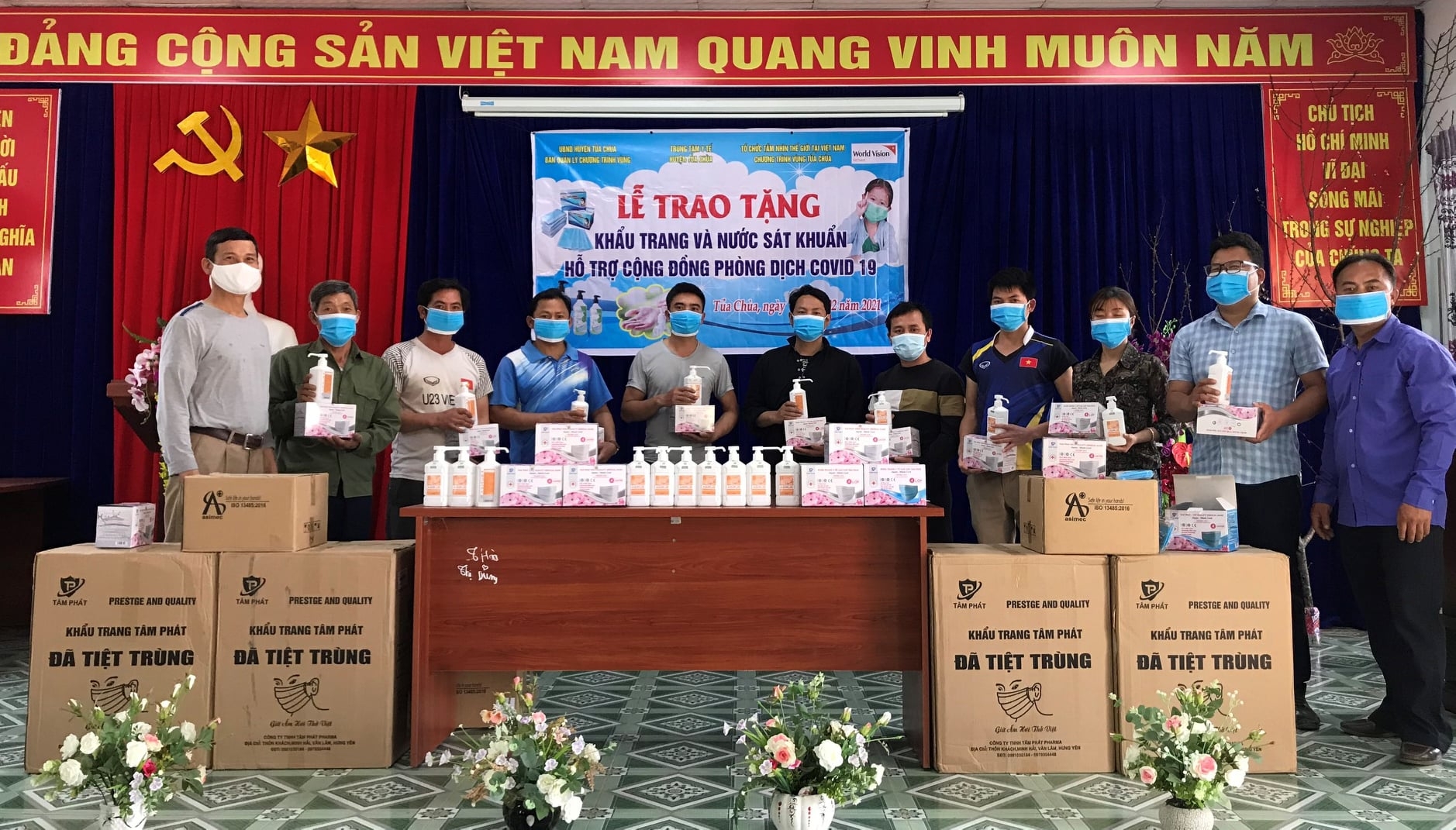 Recently, World Vision Vietnam has handed essential medical supplies for prevention and control of the COVID-19 pandemic to mountainous areas of the northwestern border province of Dien Bien. Source: World Vision Vietnam
World Vision Vietnam recently coordinated with the Medical Center of Tua Chua District to distribute 75,000 masks and 156 liters of dry hand sanitizer to nearly 3,500 households, five clinics, 20 schools at Muong Bang, Sinh Phinh, Tua Thang, Xa Nhe Communes and Tua Chua Town.
The total value of this distribution was almost USD 4,500.
Previously, in February 2121, World Vision Vietnam also handed over 120 bottles of dry hand sanitizer, 5,000 medical masks, 1,500 pairs of medical gloves, and 230 protective clothing sets to Tua Chua District Health Center to protect frontline medical staff and control team members against COVID-19. The value of this delivery was USD 3,308.
These activities belong to World Vision Vietnam's national response and recovery program to protect most vulnerable children and families against the rapid global spread of COVID-19.
Locals are advised to strengthen COVID-19 prevention and control measures, especially in wearing facemask in public places, washing hands, and keeping safe distance.
Dien Bien, bordering China and Laos, has become Vietnam's 11th province infected with COVID-19 as the province in early February reported two more cases related to Hai Duong, Vietnam's biggest epidemic hotspot.
So far, the country has seen 1,586 domestically-transmitted cases, including 893 infections found since January 27 when the new wave of COVID-19 broke out.
Vietnam launches its COVID-19 inoculation drive on March 8 morning, administering the AstraZeneca vaccine to medical workers in Hanoi, Ho Chi Minh City and northern Hai Duong province.
In a bid to live safely with the pandemic, people should strictly follow the Ministry of Health's 5K message: khau trang (facemask), khu khuan (disinfection), khoang cach (distance), khong tu tap (no gathering) and khai bao y te (health declaration)./.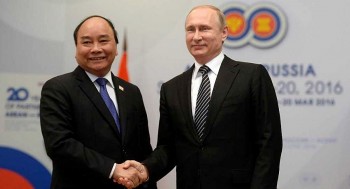 Friendship
The visit is expected to boost bilateral cooperation in Covid-19 prevention and control, especially in promoting Russia's support for vaccine production and technology transfer.