Ukrainian President thanks Vietnam for supporting Ukraine amid COVID-19
Vietnamese Ambassador to Ukraine Nguyen Hong Thach recently has presented his credentials to Ukrainian President Volodymyr Zelensky who thanked Vietnam for supporting Ukraine in the COVID-19 prevention and control.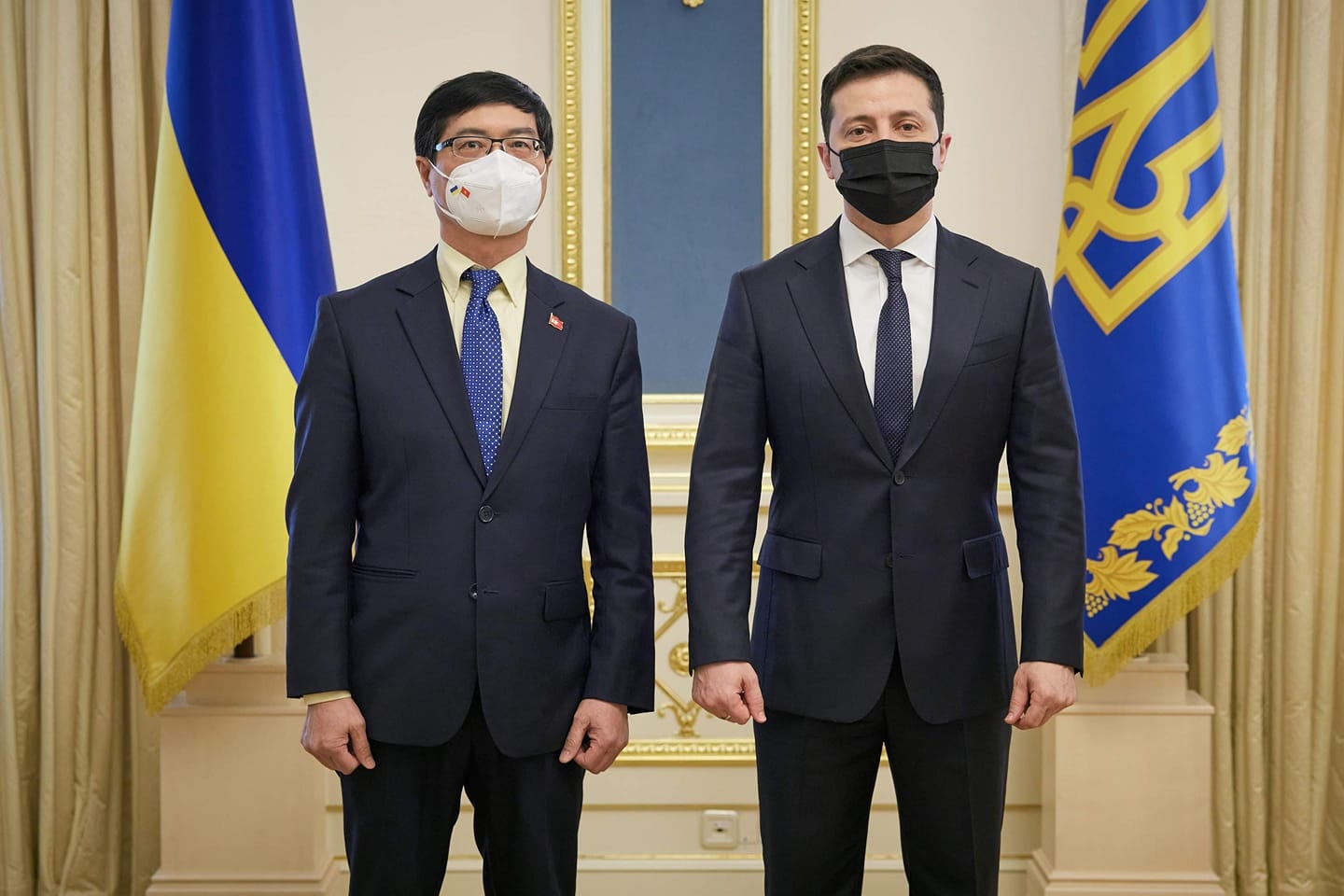 Vietnamese Ambassador to Ukraine Nguyen Hong Thach (L) has presented his credentials to Ukrainian President Volodymyr Zelensk. Photo: VNA
At a reception for the diplomat following the presentation, President Zelensky expressed his pleasure at the positive growth of the Vietnam-Ukraine partnership, and voiced his hope that the bilateral cooperation will be further expanded in various areas, especially in vaccine production, trade and culture.
The Ukrainian President lauded Vietnam's achievements in the "Doi Moi" (Renewal) cause as well as economic development, international and regional integration and improvement of locals' living conditions.
He wished Ambassador Thach a successful office tenure, and many contributions to the acceleration of the ties between the two Governments and peoples.
He also took the occasion to invite President Nguyen Phu Trong to visit Ukraine in August this year on the occasion of the 30th independence anniversary of the country.
For his part, Ambassador Thach extended regards and best wishes from Party General Secretary and State President Nguyen Phu Trong to President Zelensky as well as people and Government of Ukraine.
He expressed his delight to take office as an ambassador to Ukraine, a beautiful country that is rich in historical tradition and culture.
The diplomat thanked the State and people of Ukraine for supporting Vietnam during the past struggle for national independence and current national construction and defence.
He affirmed that Vietnam always attaches great importance to developing ties with Ukraine.
At the reception, Ambassador Thach proposed that President Zelensky and Ukrainian authorities assist him in completing his tasks and create favourable conditions for the Vietnamese community in the host country.
He also conveyed Party General Secretary and State President Nguyen Phu Trong's invitation to President Zelensky and his spouse to visit Vietnam. President Zelensky accepted the invitation with pleasure.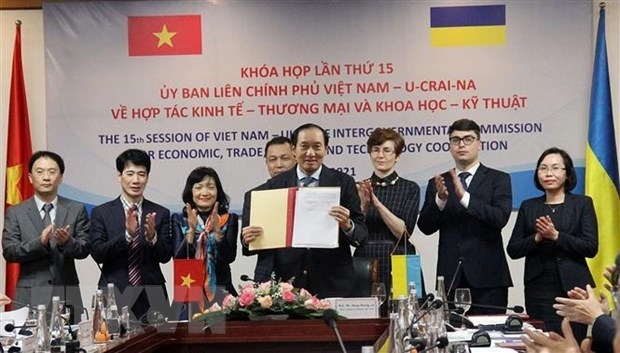 The signing ceremony of the Memoranda of Understanding on stock exchange at the 15th session of Vietnam-Ukraine Inter-Governmental Commission for Economic, Trade and Science and Technology Cooperation in January 2021. Photo: VNA
Despite impact of the COVID-19 pandemic, the two-way trade in 2020 increased considerably compared to that of 2019.
Statistics from the General Department of Vietnam Customs show bilateral trade last year hit 478.33 million USD, a year-on-year increase of 29.48 percent. Of the total, Vietnamese exports to Ukraine brought back 284.8 million USD, up 15.04 percent, while imports from Ukraine rose 58.81 percent to 193.5 million USD.
According to Ukrainian Deputy Minister for Economic Development, Trade and Agriculture Taras Kachka, in its foreign policy orientations in 2021, Ukraine plans to promote cooperation with the Asia-Pacific region and hopes to accelerate FTA negotiations with Vietnam, China and Indonesia.
In May 2020, the Vietnam-Ukraine Friendship Association also presented nearly 5,000 antibacterial masks and VND 332 million (USD 14,250 ) to the Chargé d'Affaires at the Ukrainian Embassy Nataliya Zhykina to help Ukrainian people in the fight against the spread of COVID-19 coronavirus.
Vietnamese conglomerate Vingroup also gave the newly manufactured ventilators to Ukraine in last July, showing Vietnamese enterprise's corporate social responsibilities in the region and all over the world./.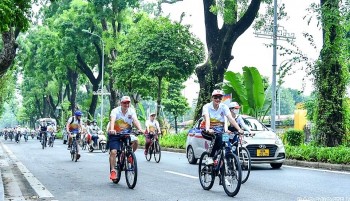 World
Staff of the embassies of ASEAN member states in Hanoi and their families joined a host of activities in Hanoi on August 13 within the framework of ASEAN Family Day 2022