Vietnam launches biggest vaccination campaign against COVID-19, in photos
Vietnam on Monday morning starts to administer the very first jabs of AstraZeneca COVID-19 vaccines in stricken provinces, marking the first leg of the biggest vaccination campaign nationwide with 100 million doses so far.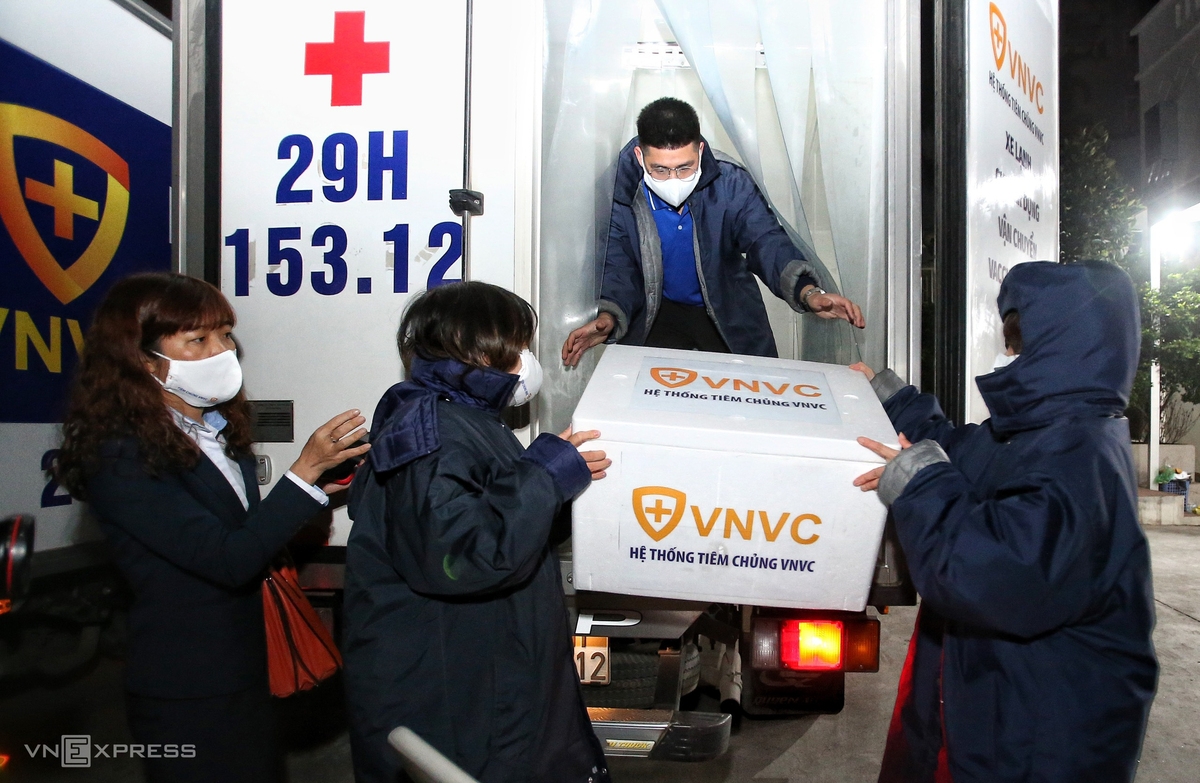 (Photo: VNE)
The first batch of UK's AstraZeneca vaccine is dedicated to front-line personnel in three localities: Hanoi, Hai Duong province and Ho Chi Minh city.
At 6:15 am, three boxes of AstraZeneca vaccine were transported to the Ho Chi Minh Tropical Disease Hospital from the Vietnam Vaccine JSC (VNVC).
At the same time in Hanoi, specialized vehicles also carried vaccines to the National Hospital for Tropical Diseases 2, readying for inoculation. The entire procedure was carried out carefully to keep the vaccine refrigerated at the required temperature (2-8 degrees Celcius).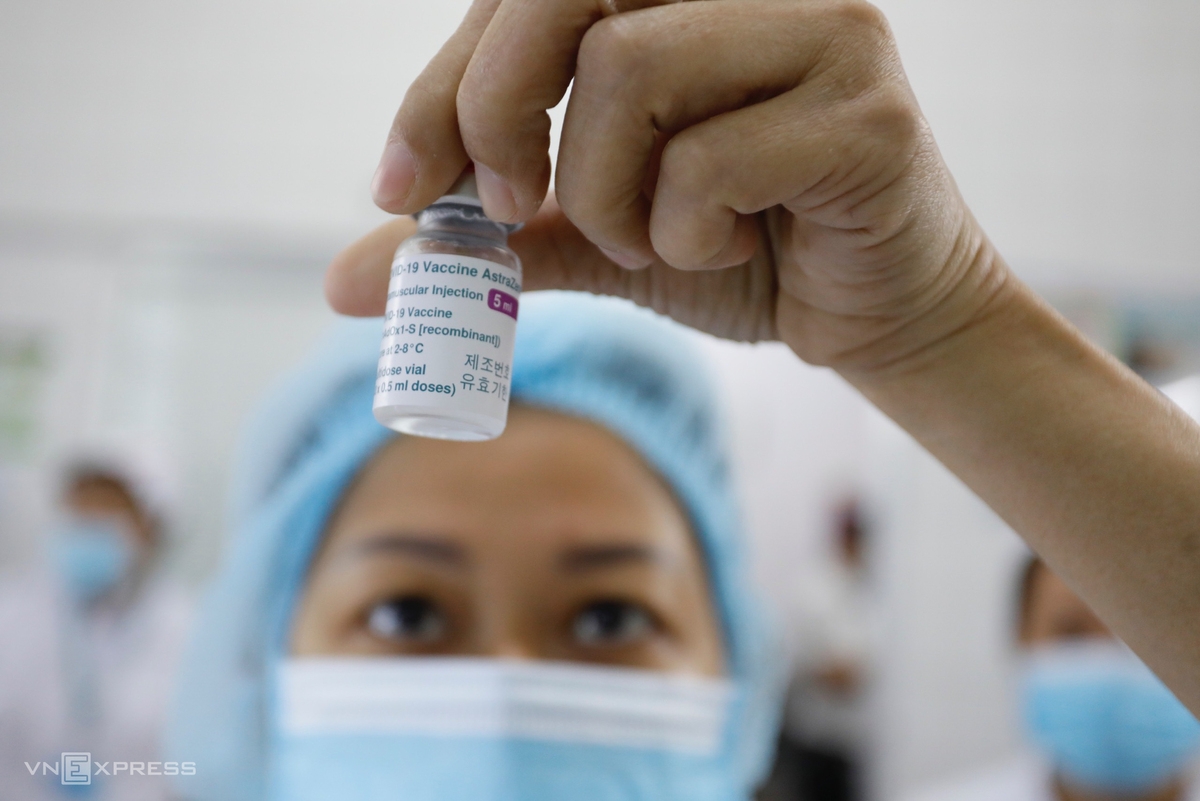 (Photo: VNE)
One medical staff at Hospital for Tropical Diseases, Ho Chi Minh city is checking the vial prior to injection. On March 8, the prioritized group will be injected either in the morning or afternoon.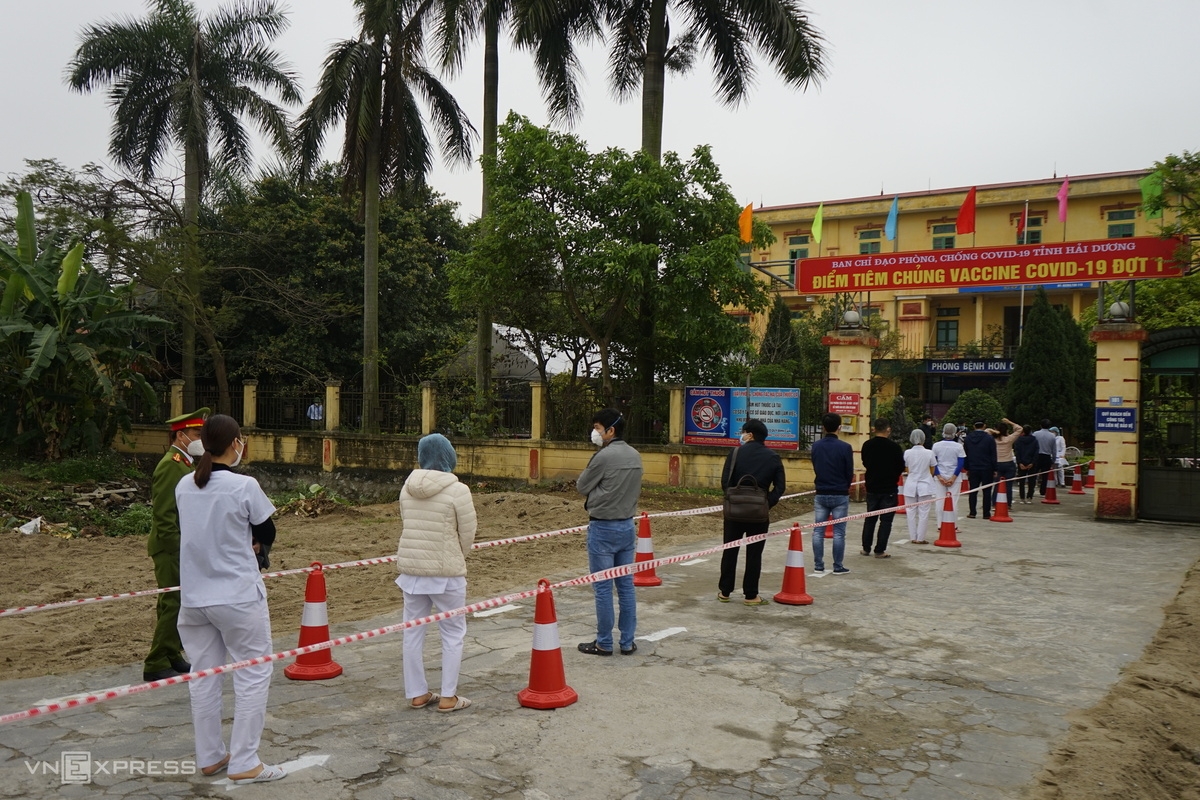 (Photo: VNE)
At Kim Thanh medical center, Hai Duong, 80 doses have been transported from Hanoi to the vaccination site at 7:30. The vaccine is then transferred on specialized vehicles to the center's cold storage.
30 recipients on the prioritized list in Hai Duong are standing in line waiting for their turn to get the vaccine.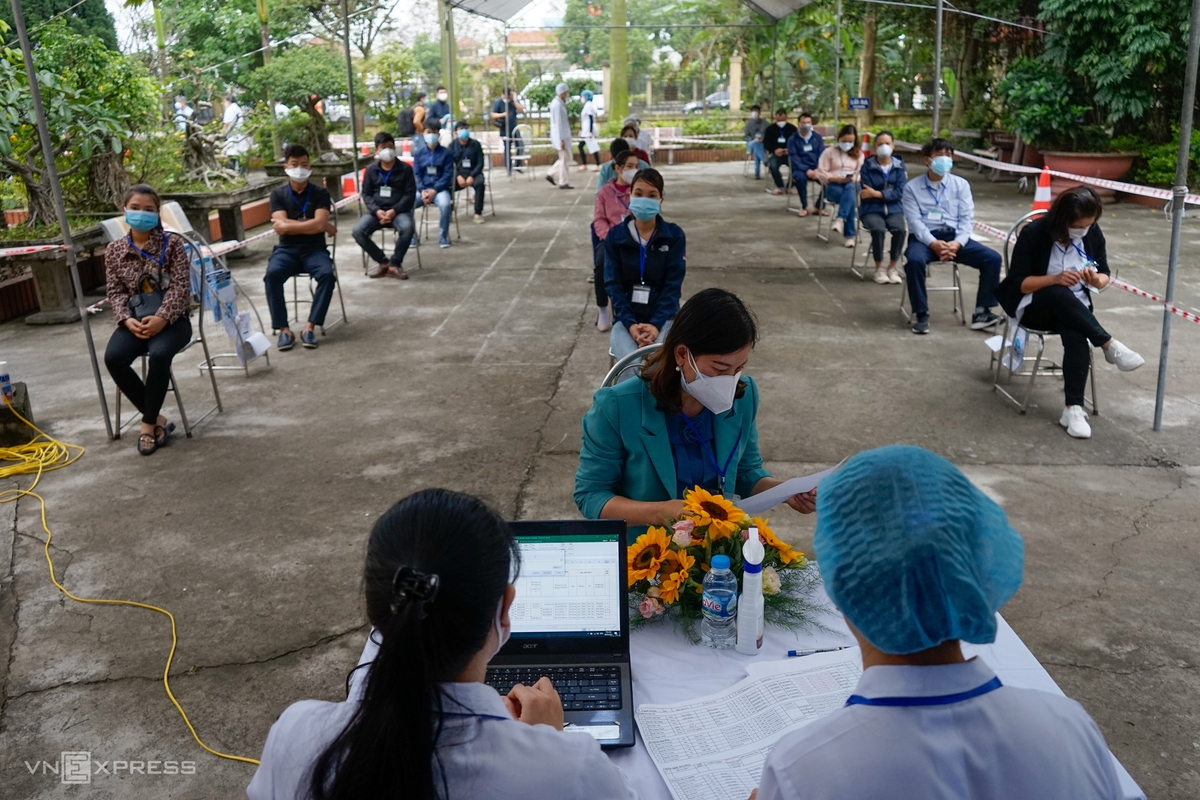 (Photo: VNE)
At the registration site, medical staff are announcing needed requirements for vaccination. Recipients must sign up on the consent form before proceeding to the inoculation.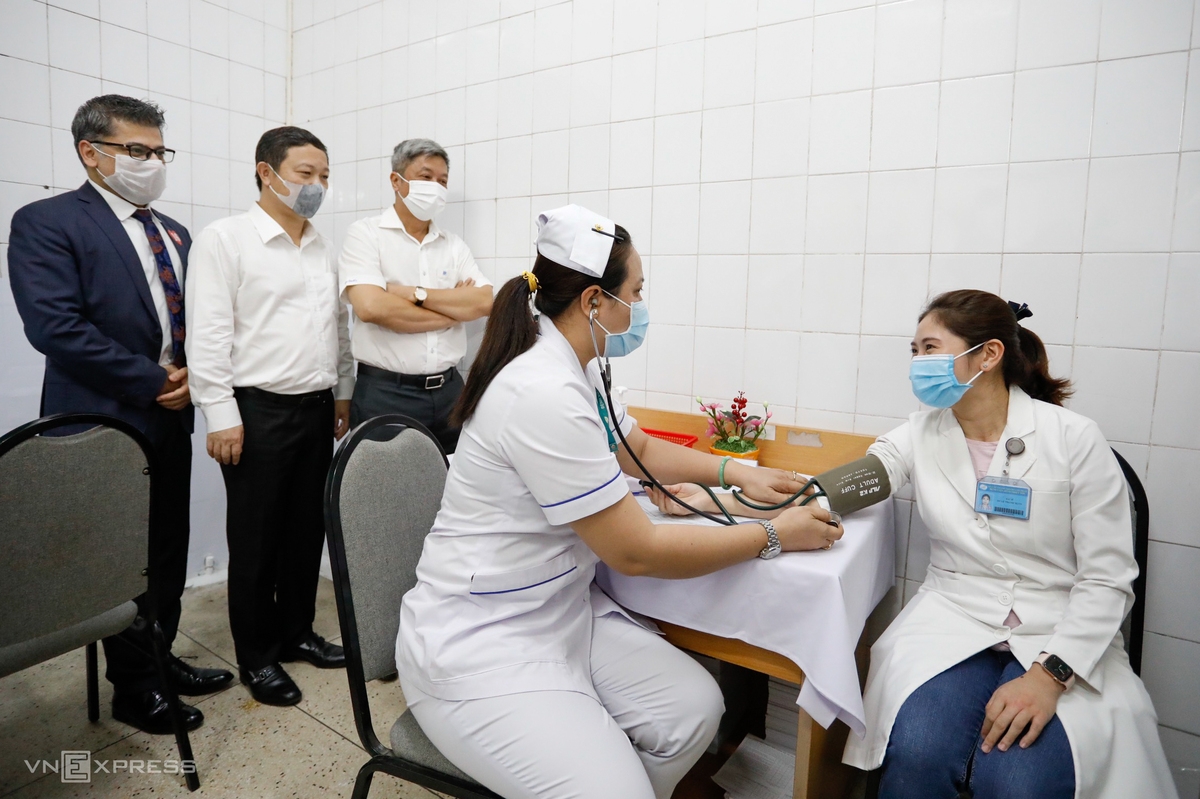 (Photo: VNE)
Recipients will later undergo a medical-check for any possible underlying disease.
In the photo, Dr. Du Le Thanh Xuan, 28 (R) is getting her overall health checked before getting the jab. Xuan is the first COVID-19 vaccine recipient in Ho Chi Minh city.
Deputy Minister of Health Nguyen Truong Son directly monitors the vaccination process at Ho Chi Minh city Tropical Diseases hospital.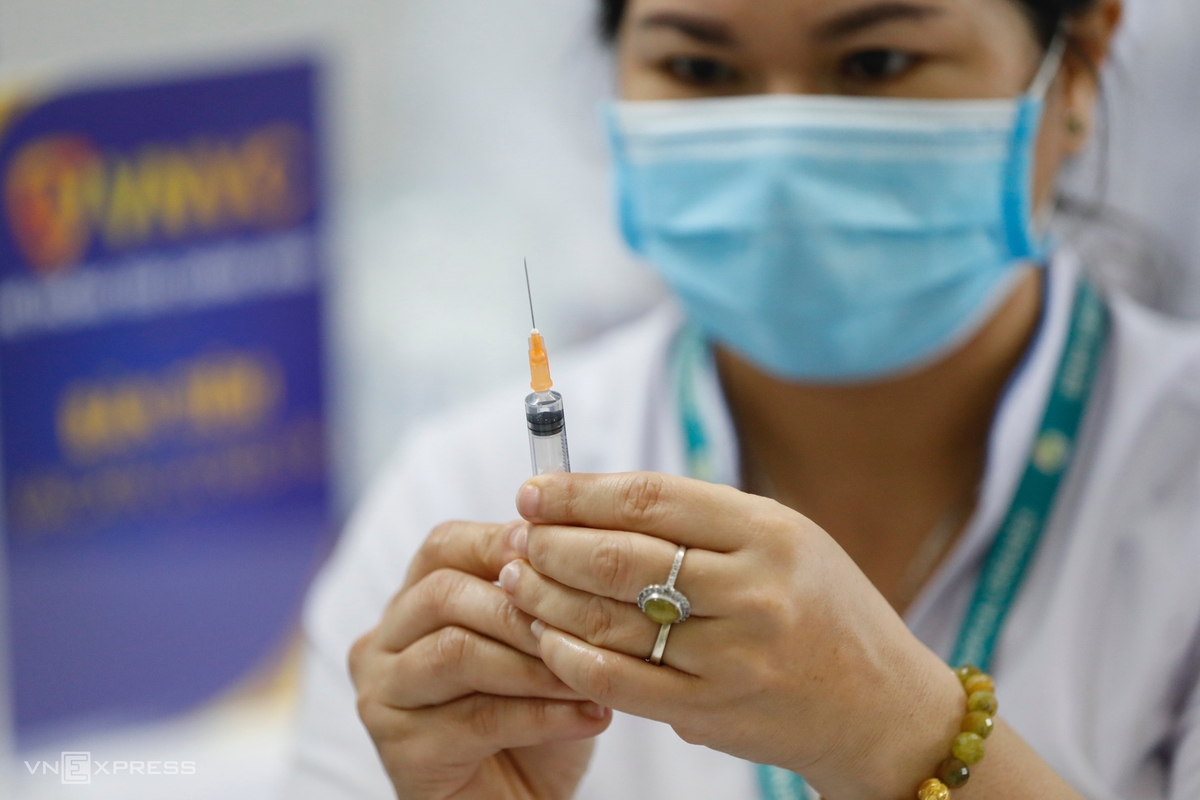 (Photo: VNE)
All medical staff in charge of the vaccination are carefully-selected and well-equipped with in-depth knowledge of the procedures.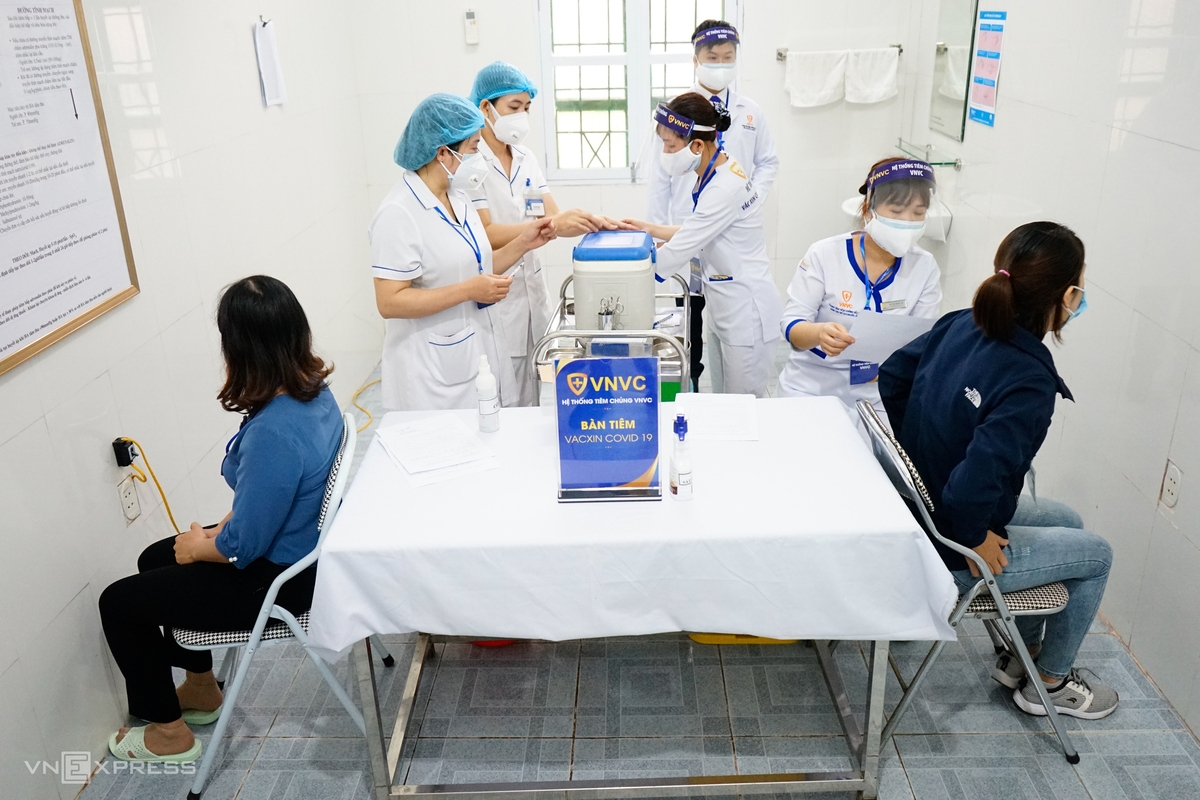 (Photo: VNE)
At the Kim Thanh Medical center, 4 medical staff are responsible for injecting two people. Recipients will be reminded of the second dose and monitor instruction post-immunization, VNE reported.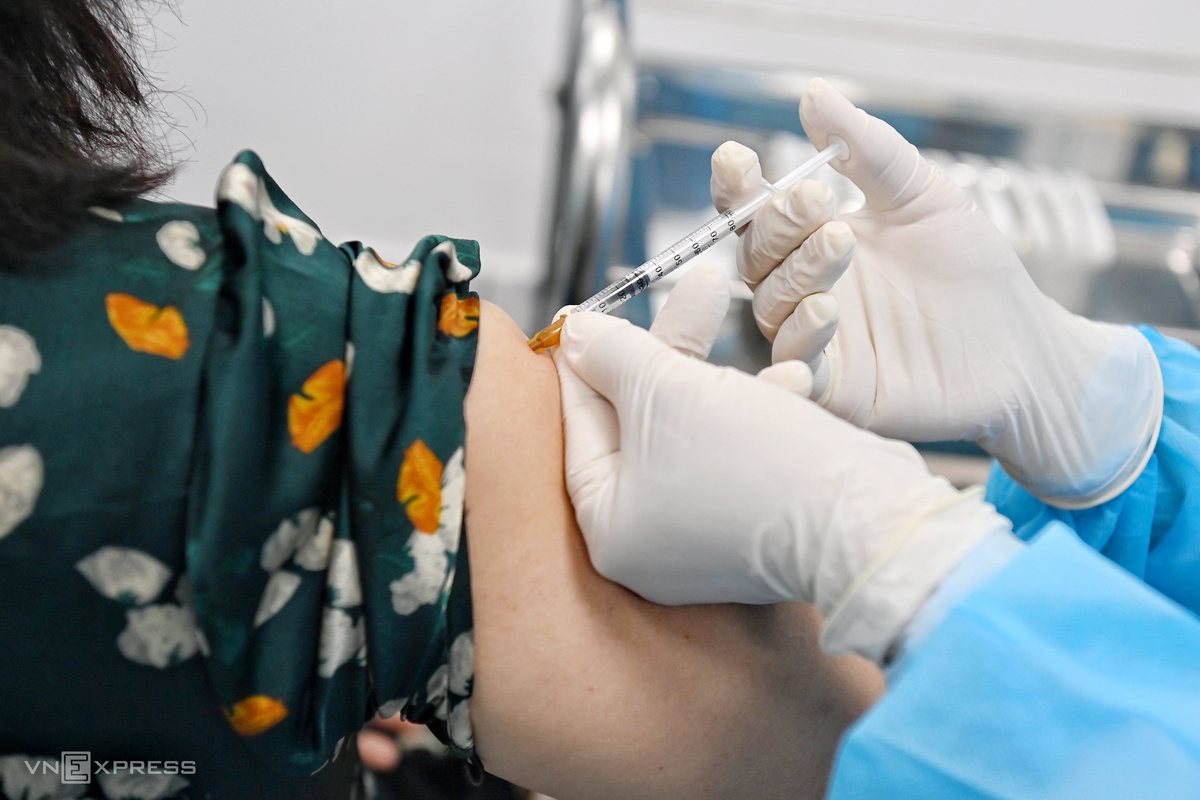 (Photo: VNE)
AstraZeneca vaccine protocol says each person would receive two doses 12 weeks apart.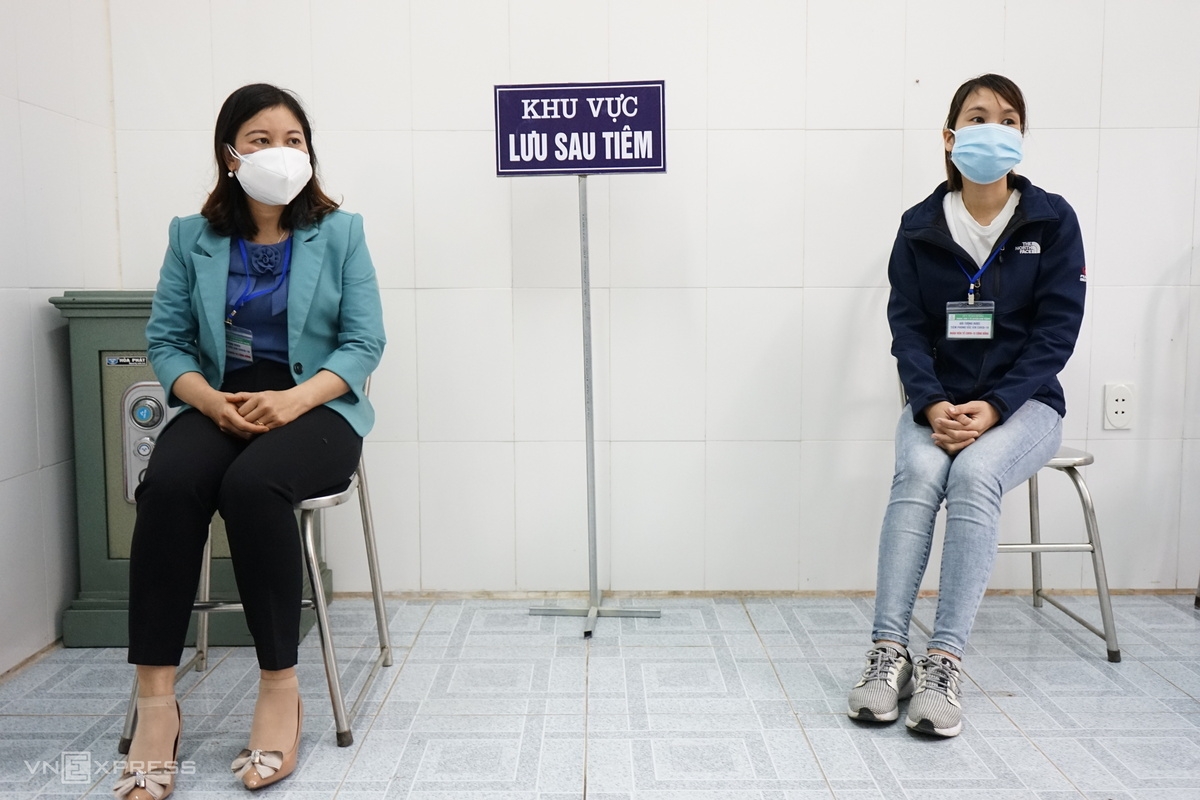 (Photo: VNE)
After the first dose, recipients will be transferred to another room where medical staff would monitor them for another 15-20 mins for possible vaccine reactions. If no serious side effects detected, they can resume working.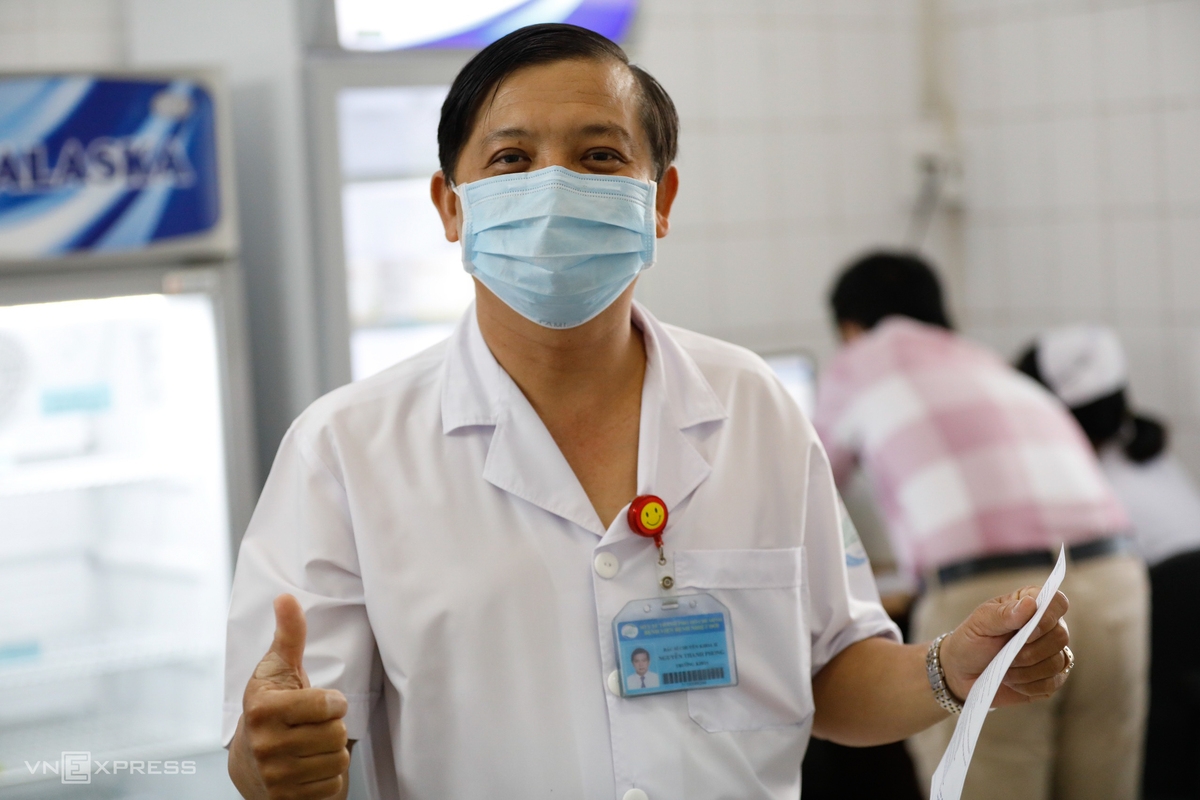 (Photo: VNE)
Dr. Nguyen Thanh Phong - head of D-infection Department, Ho Chi Minh Tropical Hospital, filled with joy after getting the vaccine. Phong is one of the first medical personnel in the hospital to get injected.
The first batch of 117,600 vaccine doses arrived in Ho Chi Minh City on a flight from Seoul on February 23, and after evaluating its quality, the health ministry approved the vaccination.
In April Vietnam will get another 1.3 million doses through Covax, a global mechanism for developing, manufacturing and procuring Covid-19 vaccines.
While the production of domestic vaccines is underway, the government has speeded up foreign procurement to inoculate prioritized groups.
It is negotiating with vaccine manufacturers in the U.S., Russia and some other countries to ensure it can obtain a total 150 million doses to cover 70 percent of the country's population this year.
It has also approved the use of Moderna and Sputnik V vaccines, VNE reported.