Ngon - Vietnamese Restaurant Opens in the Heart of Berlin
TheNgon Berlin restaurant attracts customers thanks to its Vietnamese taste and design.
Recently, Ngon Berlin restaurant was listed among the top 12 restaurants in Berlin by Tip-berlin.de - a famous review site for restaurants in Berlin, Germany. In 2019, Ngon Berlin was invited by the German Federal President to represent Vietnamese cuisine at the "Bürgerfest"(German Unity Day festivities).
"Special restaurant" in the city of Berlin
According to the food critic of Tip-berlin.de, Vietnam is famous for its rich and unique street food. However, Ngon Berlin restaurant proves that Vietnamese daily dishes can be served at a formal dinner, meeting "casual dining" standards.
Customers have chances to enjoy delicious dishes such as shrimp rolls, seafood spring rolls, lotus root soup, Pho, and homemade lemongrass tofu. The restaurant also has a menu for vegans. "You feel like you are on a trip to Vietnam with a perfect experience", Tip-berlin.de wrote.
Ngon Berlin is on the first floor of a building in the shape of a bird's nest - a special German architecture that harmoniously combines with Vietnamese interior design. The restaurant offers customers luxurious and elegant dining spaces. Moreover, Ngon Berlin is located at a great place where is the midpoint of the Berlin TV Tower and the Forum Humbold, convenient for visitors to explore Berlin.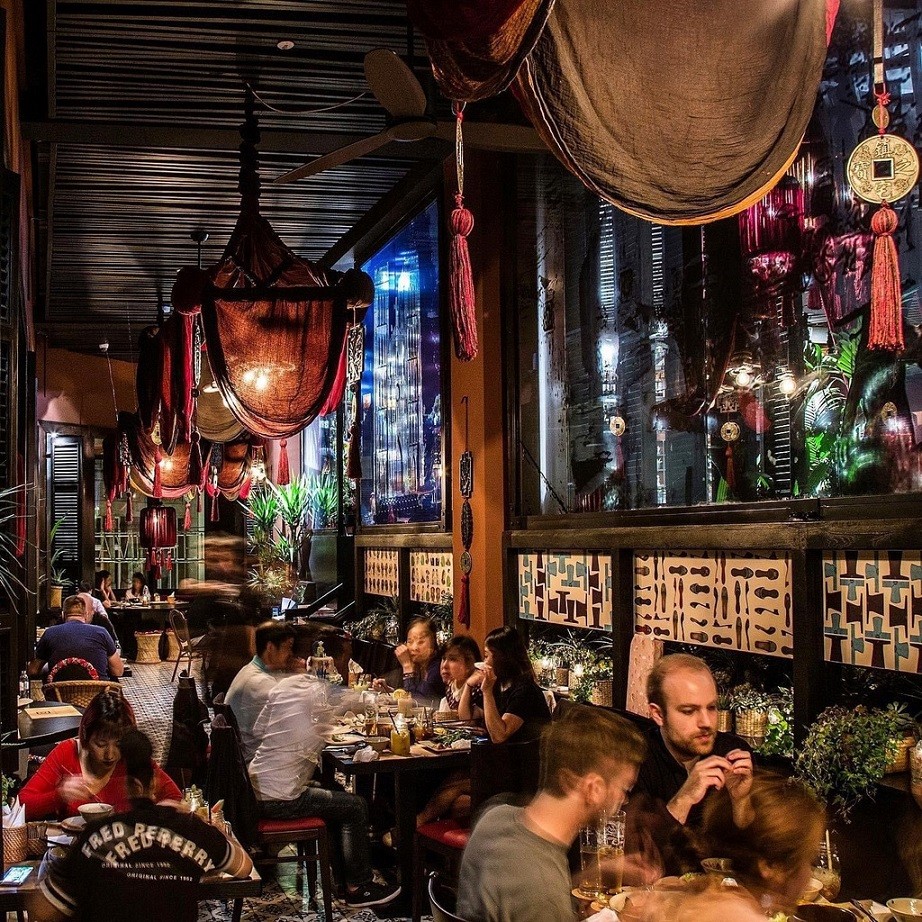 Inside Ngon Berlin. Photo: Zing
To be in the top 12 restaurants reviewed by Tip-berlin.de, restaurants need to meet certain criteria including the unique menu, geographical location, architecture and interior.
Specifically, there are restaurants built like the roofs of ancient Chinese temples, or pubs reminiscent of the Bavarian forest. Others are inside famous buildings such as the Reichstag or the TV tower. Ngon Berlin combines the unique East and West culture.
As being on the list, Ngon Berlin contributes to promoting Vietnamese culture in the heart of Europe.
The desire to bring Vietnamese cuisine to the world
Nowadays, Vietnamese cuisine has reached out to the world, thanks to overseas Vietnamese. Ngon Berlin is asserting its position in Germany. It is the payoff after many years of unremitting efforts of the restaurant owner, Mr Tuan Duy.
Mr Tuan Duy - the owner of Ngon Berlin restaurant. Photo: Zing
After graduating with a master's degree in the US many years ago, Duy had a good opportunity working for his family's company in Vietnam. However, he decided to choose his own path which is different from his family business.
Tuan Duy decided to ​​​​run a Vietnamese restaurant as he found out that foreigners are interested in Vietnamese cuisine. He seized the opportunity to promote the beauty of Vietnamese culture to the world.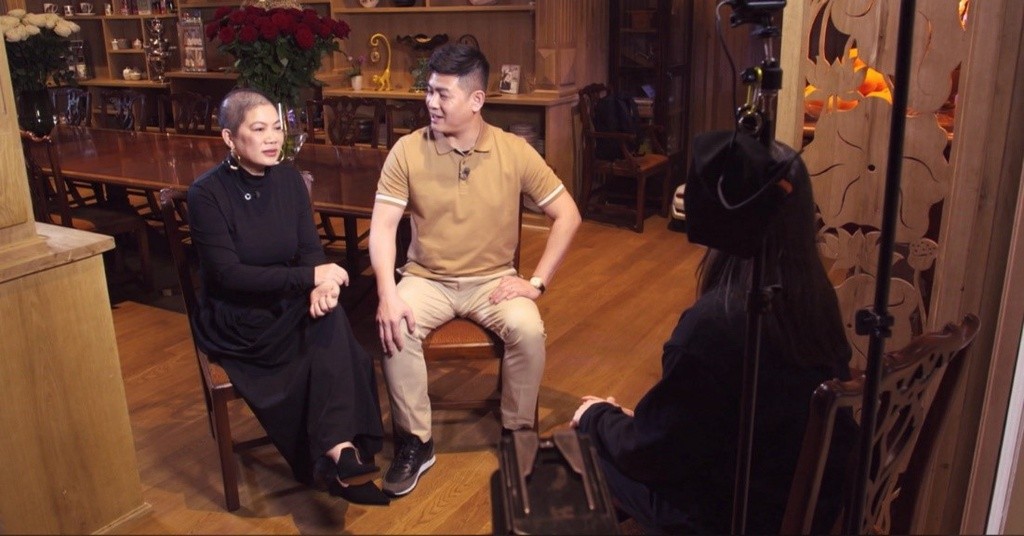 Tuan Duy and his mother (Shark Lien) in the Prominent! of VOX (Germany).
After more than 5 years running the business in a foreign country, Duy has opened more than 10 restaurants in Germany, of which Ngon Berlin is the most well-known one.
Living and doing business abroad, Duy and his colleagues at Ngon Berlin regularly have activities to support the people at home country. On the recent Covid-19 outbreak, Ngon Berlin donated nearly 4,000 high-quality canned goods worth nearly 20,000 euros, supporting Vietnamese frontline doctors.
It can be said that Ngon Berlin has satisfied fastidious diners, becoming a well-known restaurant that promotes Vietnamese culture.
Source: Zing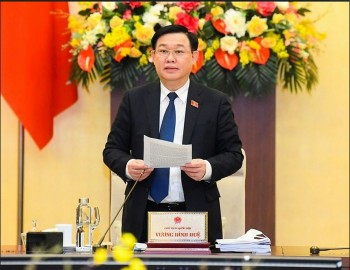 National
The naming of the "First extraordinary session" implies that the National Assembly (NA) could hold further sessions as it considers pressing and urgent issues or thematic law and ordinance building programme.