Nha Trang and Danang hotel owners sell up for influences of COVID
Many hotels in Son Tra and Ngu Hanh Son districts, Danang City, have been put on sale after Tet.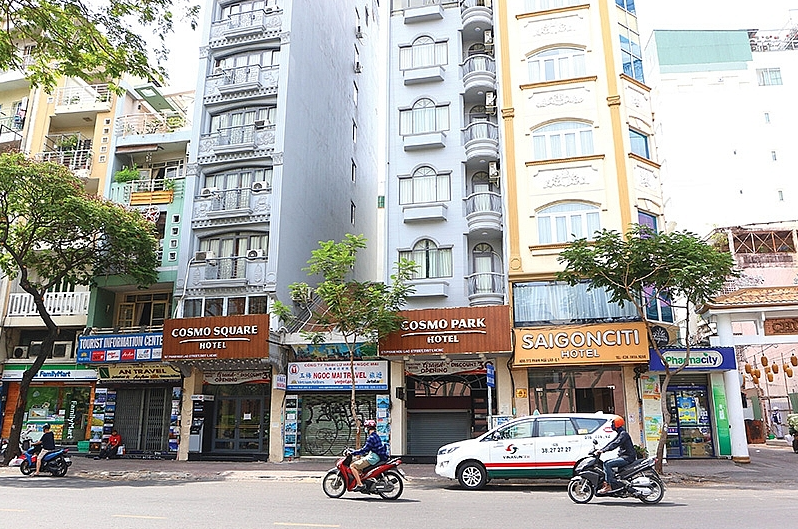 Photo: Vietnam Investment Review
Many hotels have been put on sale in Nha Trang and Danang cities due to losses caused by the Covid-19 pandemic. A 600 square meter four-star hotel on Vo Nguyen Giap Street with 19 floors and 125 rooms has been offered at the price of VND440bn (USD19m), said Vietnamnet.
Other hotels on Ha Bong, Tran Bach Dang, and Ho Xuan Huong streets were also put on sale. Hoang Lam, a hotel owner on Tran Bach Dang Street said, "We tried to maintain business but our funds ran out and we have to sell the hotel to repay loans. We don't have income while the operational costs remain high."
Do Van Hien, an employee at Dana Hotel, said, "The hotel business was still good during the 2016-2019 period. But I have seen many two-star to four-star hotels being put on sale when the second Covid-19 outbreak in Vietnam started. Since 2020, very few visitors have used hotels. As of now, the prices of the hotels have dropped by 20% and most of the customers are from the northern region."
Three-star hotels cost from VND20bn (USD865,000) to VND100bn. The lowest price for a four-star hotel is VND280bn. According to Hien, the trading of four and five-star hotels are more secret and done through reputable brokers.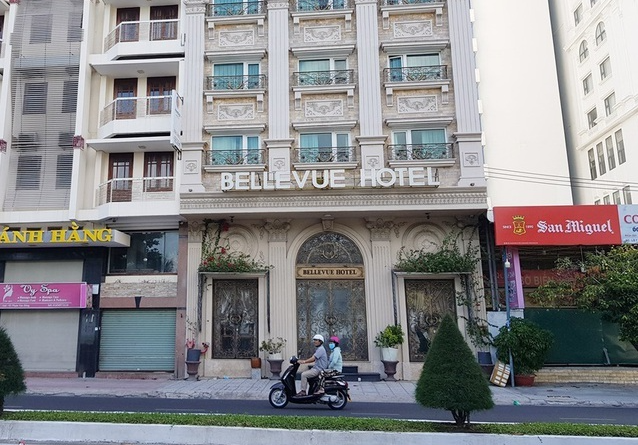 Photo: Vietnamnet
Cao Tri Dung, chairman of Danang Tourism Association, said the tourism sector was nearly frozen. 90% of visitors who had plans to go to Danang have either postponed or canceled their trips. It's inevitable that many hotels have been put on sale. This may be a chance to reform the sector for the better with investors who have a long-term vision and more strategy." Statistics from Danang People's Committee show that the total number of visitors to hotels in January was 251,094, a decrease of 65.6% compared to the same period last year. The number of international and domestic tourists dropped by 95% and 36.7% respectively. Revenues dropped by 27.2%, Tien Phong News said.
The same situation can also be seen in Nha Trang City, Khanh Hoa Province. According to Khanh Hoa Department of Tourism, as of late 2020, the province has over 1,100 accommodation facilities with 50,000 rooms. There are 125 three to five-star hotels. Due to Covid-19, many hotels have been closed for a whole year. From January, hotels in Nha Trang have been put on sale for VND10bn (USD432,000) to hundreds of billions of VND. A 15-floor hotel with 90 rooms on Nguyen Thien Thuat Street was put on sale for VND140bn.
A hotel owner said he was willing to sell his hotel for VND91bn (USD3.9m) which has only just been completed, only going into operation for two months. Another owner of a three-star hotel said they had to suspend operation until late March. He hoped to be able to reopen soon with global vaccine distribution. If the outbreak continues, the hotel sector may need governmental help to survive, Dan Tri cited.
Phan Viet Hoang, general secretary of Khanh Hoa Real Estate Brokerage Association, said most of the hotels being put on sale were two to three-star hotels with less than 50 rooms. It's rarer to see the trading in four or five-star hotels. "It's not profitable to sell hotels during this time. The market is bleak right now and the hotel sector needs governmental help and support from the banks to wait for the recovery of the tourism sector," he said.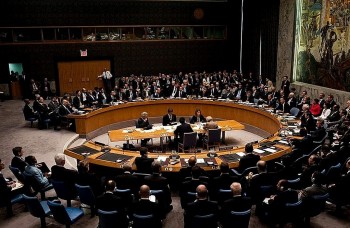 Friendship
The "International Day of Women in Diplomacy" is recently adopted by the United Nations (UN), which is to be celebrated every year on June 24. UN General Assembly Abdulla Shahid said that the resolution opened the door to discuss the challenges of women in diplomacy face, to celebrate women in diplomacy and to inspire the next generation.