Nokia Wins Over Ericsson As First 5G radio contract in China
On Monday, Nokia secured a share in China's three new 5G contracts as it won the first one, with Ericsson lost the market after political spat.
Nokia on Monday won its first 5G radio contract in China, securing a share in one of China Mobile's three new 5G contracts, while Nordic rival Ericsson lost market share after getting caught up in a political spat.
As is customary, Chinese companies took the lion's share of the order. Huawei took a majority share in all three contracts, followed by ZTE, according to a document here published by China Mobile.
Visitors gather outside the Nokia booth at the Mobile World Congress in Barcelona, Spain, February 26, 2019. REUTERS/Sergio Perez/File Photo
Ericsson had been expected to be awarded a lower share of China's 5G roll-out after Sweden decided to exclude Chinese vendors from its own networks.
Nokia, which didn't secure any 5G radio contracts in China last year, got a 10% share in one of the three contracts, while Ericsson got 9.6% of another contract.
China's other two largest telecom operators - China Telecom and China Unicom - will soon announce winners of the second phase of the 5G contracts.
Ericsson warns of China retaliation following Sweden's Huawei ban
Ericsson's sales plunged in China as the Swedish telecoms equipment maker warned it was likely to suffer retaliation due to Sweden banning its Chinese rival Huawei from building 5G networks in the Scandinavian country.
Revenues generated in Asia's biggest economy in the second quarter fell from SKr4.1bn ($470m) a year ago to SKr1.5bn, causing Ericsson's overall group sales to drop for the first time in three years, according to Financial Times.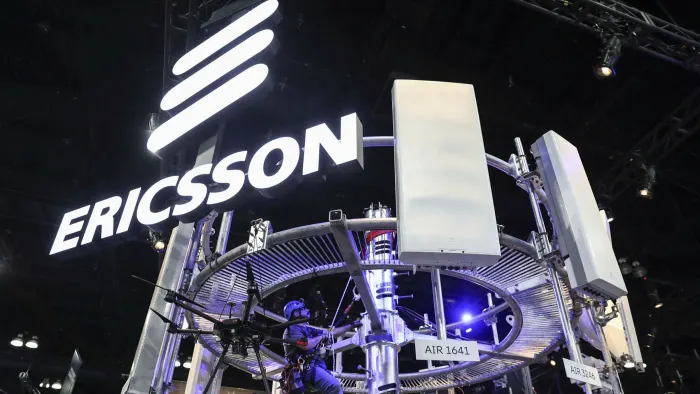 Photo: Bloomberg
Chief executive Borje Ekholm warned that the group was likely to gain "materially lower market share" in China in the future as a result of Sweden's decision last year to bar Huawei and ZTE because of worries about espionage and technology theft.
Ericsson and many of its rivals are caught in the middle of a geopolitical struggle over the future of 5G networks. The US has put pressure on its allies to follow its lead and ban Chinese companies from their telecoms networks, with officials in the administration of former president Donald Trump even floating the idea of buying a stake in Ericsson or Finnish group Nokia, the two main rivals to Huawei.
But Ekholm has been outspoken in his criticism of the Swedish 5G ban, telling the Financial Times last year that it would restrict free competition and trade. The Wallenberg family, big investors in Ericsson and other Swedish blue-chips, have also criticised the decision amid worries that the fallout from the ban could spread to other sectors.
Some analysts have pencilled in no future revenues for Ericsson in China. Ekholm on Friday warned that the Swedish ban on Huawei "might influence market share awards", many of which are due later this year.
Ericsson showed what it was missing out on by upgrading its forecast for the Chinese telecoms equipment market, saying it would grow by 11 per cent this year, up from a previous estimate of 4 per cent. That would lift global growth to 10 per cent, up from a prior forecast of 3 per cent.
The Swedish group also underscored that it made SKr10bn in revenues in China in the second half of 2020, highlighting the scale of what it could lose.
Its struggles in China came as it reported second-quarter sales down slightly from SKr55.6bn in the same period a year earlier to SKr54.9bn. That missed the average analyst forecast of SKr57.2bn.
Ericsson also disappointed with its earnings as underlying operating profits rose from SKr4.5bn to SKr5.8bn, missing the average analyst forecast of SKr6bn.
Shares in the group dropped 8 per cent in early trading on Friday.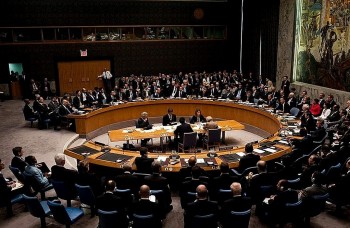 Friendship
The "International Day of Women in Diplomacy" is recently adopted by the United Nations (UN), which is to be celebrated every year on June 24. UN General Assembly Abdulla Shahid said that the resolution opened the door to discuss the challenges of women in diplomacy face, to celebrate women in diplomacy and to inspire the next generation.