Northern, north central regions brace for strong cold spell during New Year
A strong cold spell is expected to hit the northern and north-central regions from December 30, 2020, to January 2, 2021, said National Centre for Hydro-Meteorological Forecasting.
Temperatures in the northern region will fall to lows of about 10 degrees Celsius in the last days of 2020 including New Year's Eve, VNExpress reported.
A strong cold front will hit the region on December 29-30, causing drizzles and low temperatures, according to Nguyen Van Huong, head of the National Center for Meteorological and Hydrological Forecasting.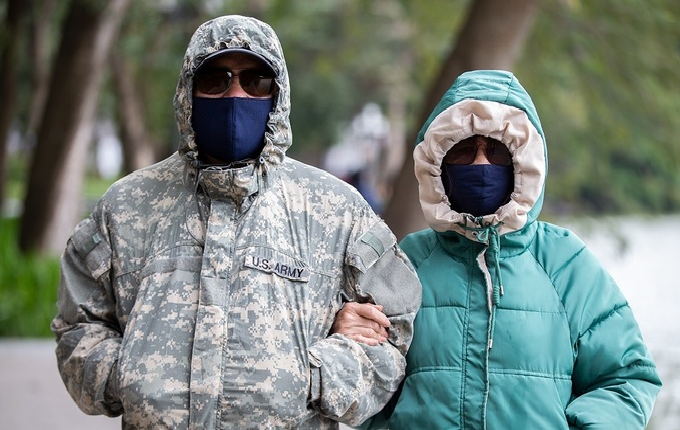 A well-insulated couple on their morning walks around the Hoan Kiem Lake, Hanoi, December 15, 2020.
Photo : VNExpress/Tung Dinh.
The center has also forecast that the cold weather, lasting up to four days, will persist through the New Year holiday, with the mercury dropping to below 3 degrees Celsius in mountainous areas and to 7-9 degrees Celsius at night in the plains. Some mountainous areas may see frost at below 0 degrees temperatures.
"The cold snap is expected to be extreme and the strongest one since the beginning of winter. This kind of cold snap has been rare in the last four years," the center said.
He said some locations will see temperatures below 10 degrees Celsius on the last day of 2020, so authorities should consider allowing primary school students to stay home.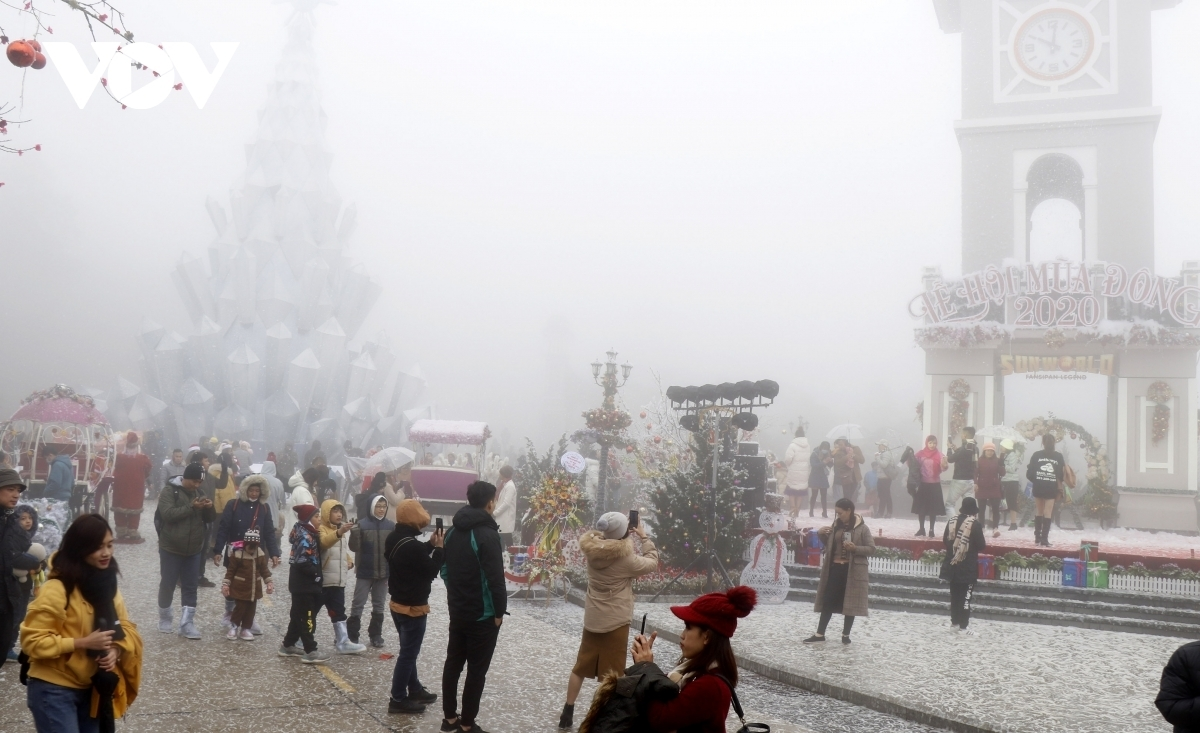 Temperatures in the northern region will fall to lows of about 10 degrees Celsius in the last days of 2020.
Photo: VOV
According to the U.S. weather forecasts site AccuWeather, on December 31, Hanoi's temperatures will be in the 8-14 degrees Celsius range.
The strong cold front will then proceed to the central region, directly affecting the provinces of Thanh Hoa, Nghe An, Ha Tinh, and Quang Binh on the first day of 2021.
In the south, temperatures will drop by 1-2 degrees Celsius, according to Le Thi Xuan Lan, former deputy head of the Southern Meteorology and Hydrology Forecasting Center.
The cold spell has caused strong winds in the East Sea, where a potential tropical depression can form in a couple of days. However the cold front can push the depression to the southern part of the East Sea and cause no damage on land, Lan said.
Previously, a cold front also battered Hanoi and northern provinces in mid-December, causing temperatures in the capital to fall to 10 degrees Celsius and frost in some mountainous areas. Most notably, the peak of Mau Son Mountain in Lang Son province recorded the lowest temperatures at one degree Celsius.
Due to the impact of La Nina, a coupled ocean-atmosphere phenomenon, the winter of 2020-2021 has arrived early, from mid-October onwards, accompanied by many storms, causing floods in the central region that have left hundreds of people dead and missing, more than 1,500 houses collapsed and nearly 240,000 others damaged.