Not-to-miss destinations for your New Year Holiday
If you are "in a headache" when searching for destinations to visit on the coming holiday, then this is a perfect recommendation.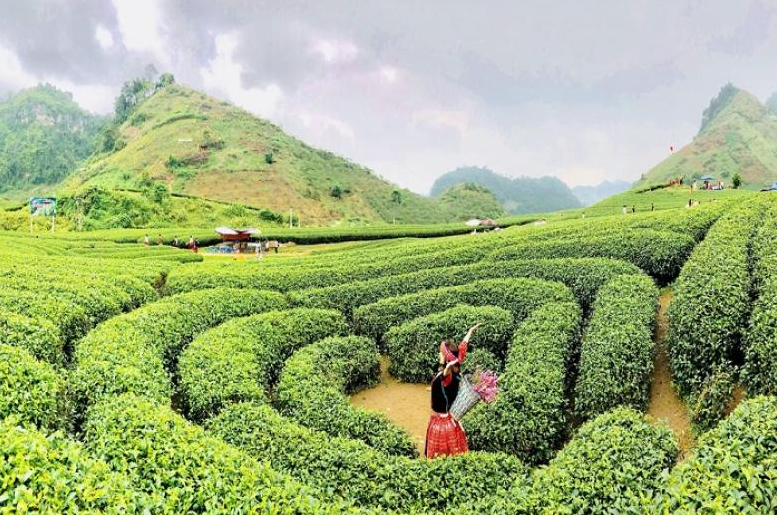 Moc Chau

At the time of the New Year, Moc Chau's weather is still cold, sometimes the temperature even drops to below 10 Celsius degrees. Frost and fog may appear early in the morning. However, this is considered one of the most beautiful times of Moc Chau, as the cold weather brings the essence of the Moc Chau vibe.

If you have ever come to Moc Chau, then you probably know that this is the time when the white mustard fields stretch across the valleys, reaching the hillsides, surrounding the villages of Moc Chau. Traveling to Moc Chau on the New Year holiday, you should visit the pine forest lying behind Ang Village, Ba ​​Phach Village, and the Ngu Dong Ban On area to fully admire the pristine, picturesque white mustard paradise. In addition, you also have the opportunity to experience traditional activities during the New Year such as throwing "pao" (a fabric ball), playing "qay" (a traditional sport), local football, while enjoying special Tet dishes such as "banh day"- a typical cake for Tet in the highlands.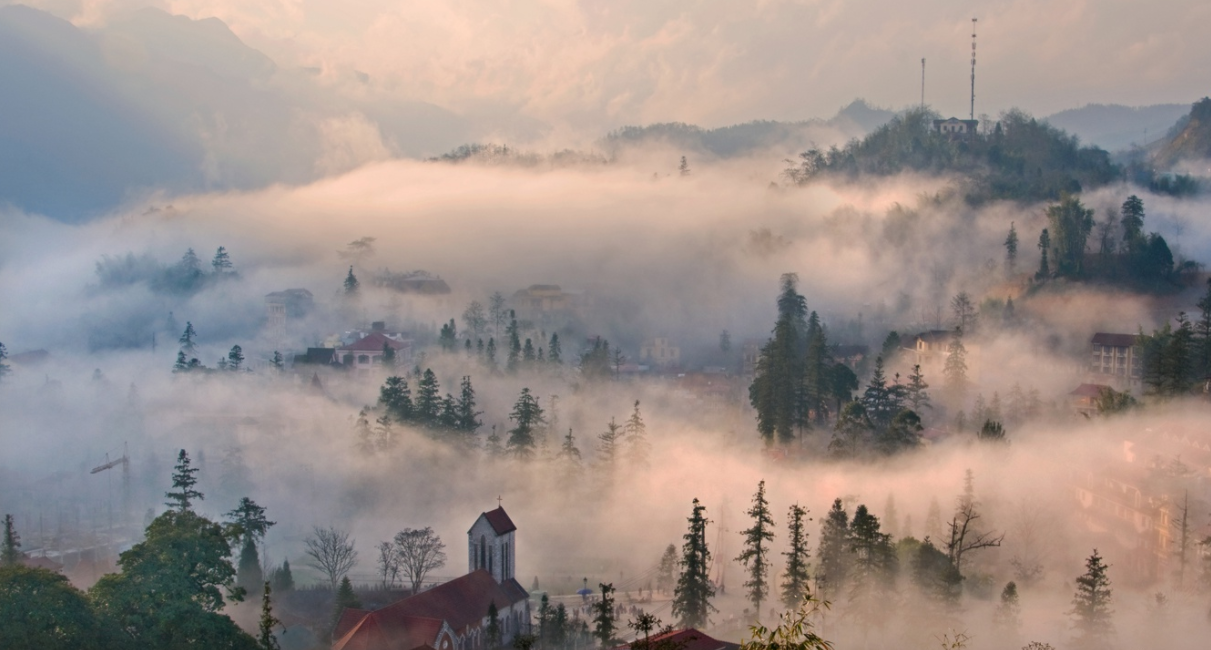 Sapa

On New Year occasion, Sapa is very cold because it is still in the wintertime, however, the weather will be drier thanks to low rainfall. When the cold air intensifies, some places of Sapa may see temperature drops below 0 degrees Celsius, with the possibility of snowing and frosting. Although the weather of Sapa is quite harsh, it is the magical atmosphere, the majestic mountains and forests here that attract a lot of tourists.

Traveling to Sapa during New Year's Eve, tourists may have countless other exciting experiences, including conquering the top of Fanxipan, watching the beautiful Muong Hoa valley, the shining waterfalls that look like silver, mysterious ancient rocky beach, stone churches, "love markets" and peaceful villages located at the foot of the mountains. Above all, winter cuisine in Sapa is also "too attractive to ignore". On the cold days of the New Year, nothing can beat the experience of sitting by a fireplace to enjoy a hot pot of local salmon.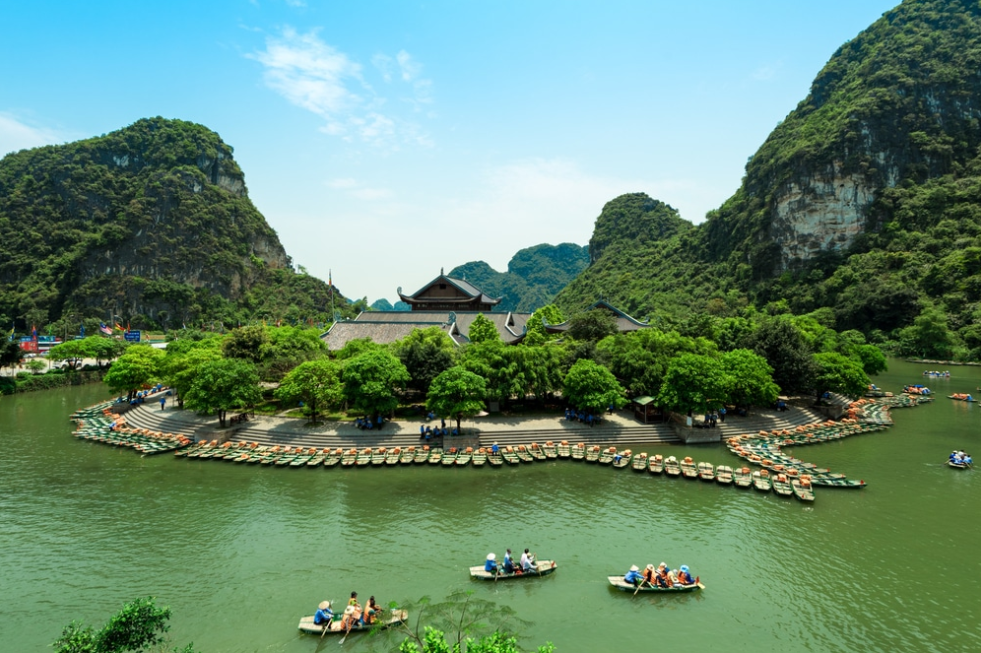 Ninh Binh

If you are looking for a destination that possesses both beautiful scenes and spiritual places to pray for peace and luck at the beginning of the year, Ninh Binh is the place that you should not miss. Ninh Binh owns a pagoda named Bai Dinh - the pagoda with the most records in Vietnam. Located on a high mountain, experiencing nearly 1,000 years of history, the ancient Bai Dinh pagoda still retains tranquility and holiness, proving the enduring vitality of Buddhism in Vietnam.

Ninh Binh tourism offers tourists chances of sitting on boats to explore the limestone mountains that lie amid rice fields, cycling around the peaceful country roads, or conquering the rocky mountain peaks at Tam Coc - Bich Dong.

If you get to Ninh Binh, make sure you do not miss out on Trang An - a place where you can immerse yourself in a mountainous area with white clouds and crystal water surface. Trang An has 31 lakes, 48 caves, each cave has a distinctive look. Under the water's surface of Trang An, hundreds of thousands of seaweed rise up to create a landscape that looks like an underwater forest.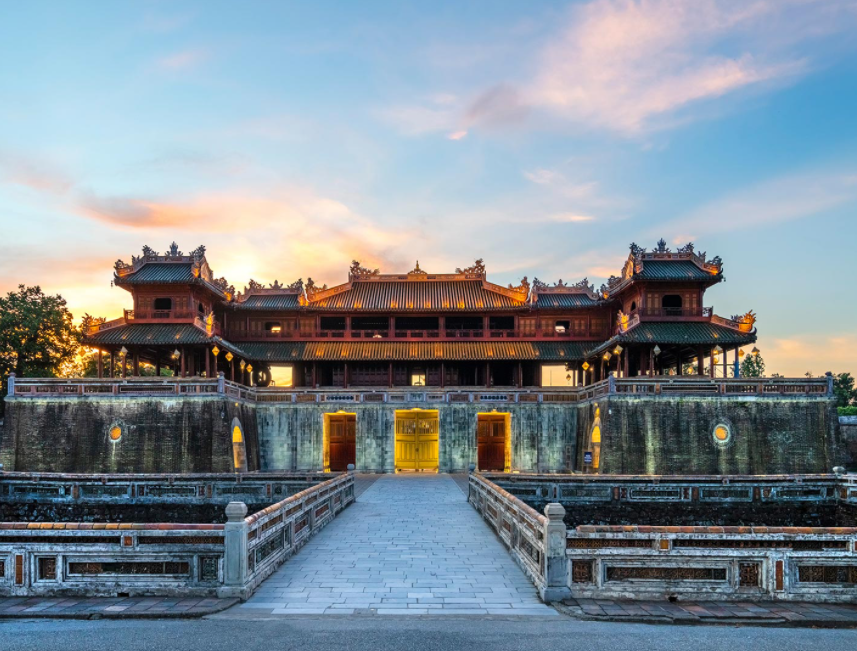 Hue

Hue is a great destination for a trip that lasts for 2 or 3 days. Traveling to Hue on the occasion of New Year's Day, you will have the opportunity to experience countless interesting activities. If you are an architecture enthusiast, a culture and history lover, take the time to visit the Citadel and the system of Nguyen Dynasty tombs such as the tombs of Khai Dinh, Minh Mang, Tu Duc, ...

If you are a fan of excitement, you can take a walk in the bustling "Western Quarter", or join a trekking tour to the top of Bach Ma mountain. Lang Co beach is also a great choice for those who are looking for beach resorts.

Hue cuisine is also one of this province's charms. You can enjoy all the specialties of the romantic land such as vermicelli, mussel rice, banh loc, banh nam,.. in any lane of Hue province.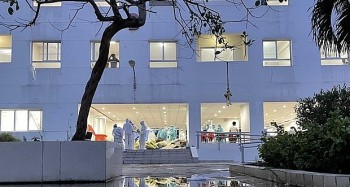 National
Vietnam News Today (Aug. 16): More than 251 million doses of Covid-19 vaccines administered in Vietnam; HCM City ready to reactivate Covid-19 treatment hospitals; Vietnam Airlines opens ticket sales for upcoming Tet Holiday; Demand for logistics real estate increases sharply: Savills Vietnam.