Five ideal places to admire plum blossoms in Moc Chau
Moc Chau plateau in the northern province of Son La puts on poetic white garb as the plum trees enter the full bloom. Below are five ideal places in Moc Chau to admire plum blossoms.
Na Ka valley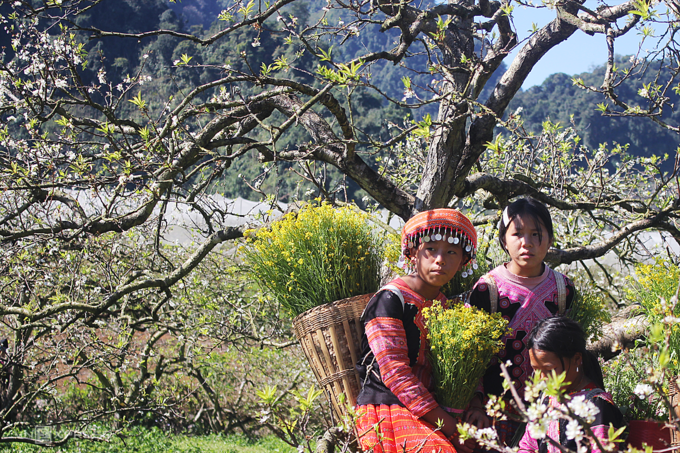 Photo: Tran Thu Hien/ via VNExpress
Na Ka valley is located about 16 km from Nong Truong Moc Chau town. With hundreds of hectares of plum-planting area, Na Ka valley is a "not-to-be-missed" place for tourists wanting to admire plum blossoms. It is advisable to come here in the morning (around 8 - 9 am) or early afternoon as mist disperse so that you can capture the best photos. The entrance fee is 20,000 VND per person (US$ 0.87), VNExpress reported.
Mu Nau Valley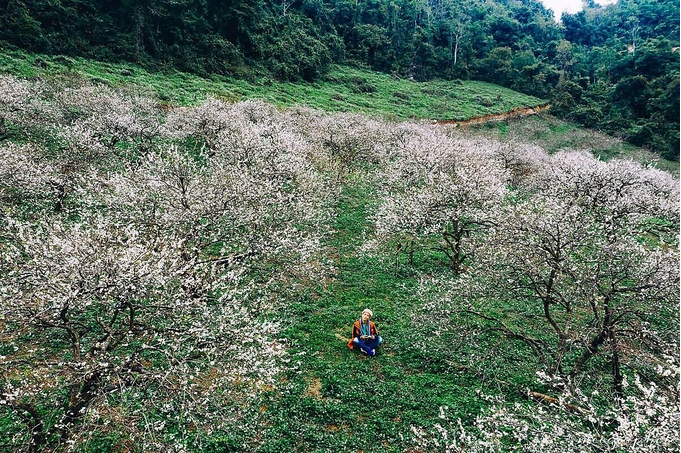 Photo: Tran Thuong/ via VNExpress
Mu Nau is located in Muong Sang commune, about 5km from the center of Moc Chau town. In recent years, Mu Nau Valley has attracted an influx of backpackers and tourists, yet, its pristine beauty remains intact.
Coming to Mu Nau, visitors not only have the chance to relish a cool climate but also view immense plum gardens covered in clouds all year round. The road to Mu Nau is quite difficult with many steep slopes; nevertheless, you will be surely offset by its breath-taking scenery. The entrance fee costs VND 20,000 per person (US$ 0.87).
Ngu Dong Ban On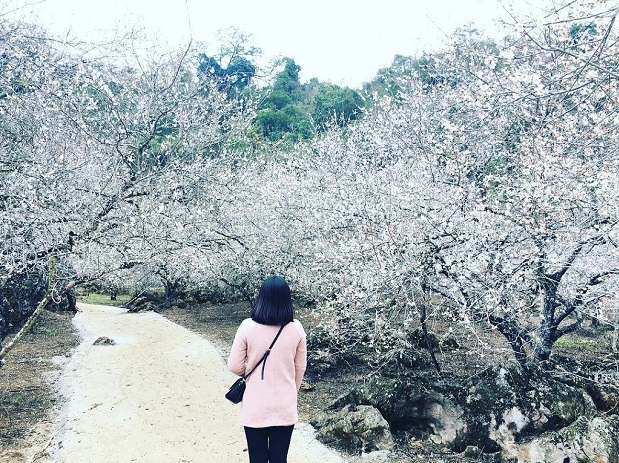 Photo: Vietnambooking
Ngu Dong Ban On is only 4 km from Nong Truong Town and the heart-shaped tea hill. It is well-known for a system of 5 caves with untouched and majestic beauty. In plum blossom season, Ngu Dong Ban On wears romantic garb with carpets of flowers blanketing curves and hill flanks. The entrance ticket is free of charge.
Visiting Ngu Dong Ban On, tourists also have the opportunity to immerse themselves in the daily life of ethnic minorities with a unique culture.
Plum valleys at Km82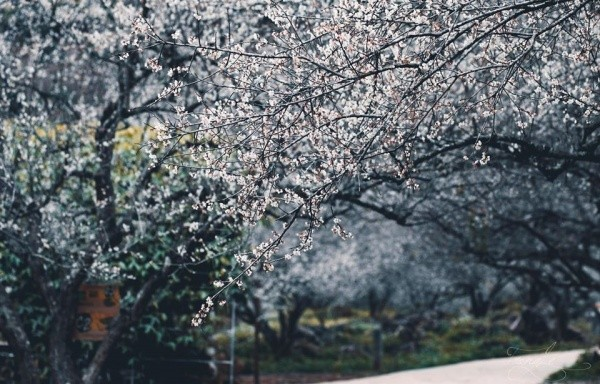 Photo: Pystravel
The plum valley is situated at Km 82 in the direction heading towards Son La, about 6 km from the center of Moc Chau town. This destination allures travelers thanks to its enchanting plum blossoms which can easily conquer the hearts of any flower-lovers.
The entrance fee is 20,000 VND (US$ 0.87) per person.
Pa Phach village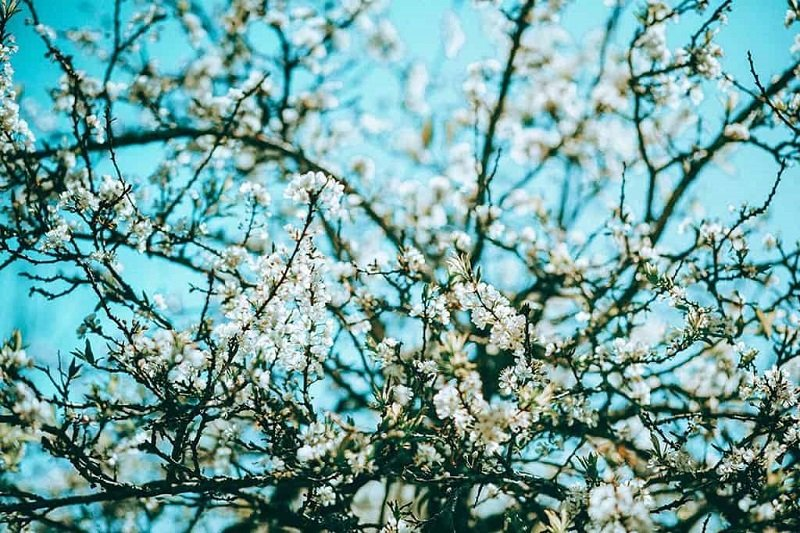 Photo: Traveloka
Pa Phach village, located in Dong Sang commune, Moc Chau district, is home to H'Mong ethnic group. The village is surrounded by imposing mountains and hills. In spring, Pa Phach village is splendidly adorned by various kinds of flowers such as rapeseed flowers, Mexican sunflowers, poinsettia, and especially white plum blossoms.
The road to Pa Phach is quite craggy with many jagged rocks, so it is mainly explored by backpackers.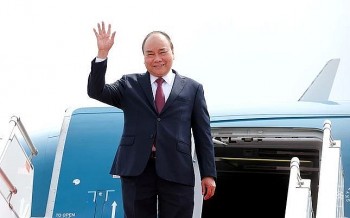 Friendship
The visit demonstrates the wishes and determination of the Vietnamese Party and State to constantly strengthen the relationship of fraternal solidarity, comprehensive co-operation, and mutual trust between the Party, State, and people of the two countries.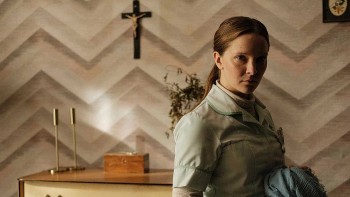 World
2021 is the year for many great movies, TV series and short documentaries that made their ways to the big screen. Here is a list of best movies so far this year for you to bing-watch at home.
Expats in Vietnam
Many foreigners living and working in Ho Chi Minh City facing difficulties due to the Covid-19 pandemic received support from their localities on Sept. 16.