Not-to-miss destinations in Southeast province of Tay Ninh
With the diverse landscape and the development of many tourist services, the Southeast region, especially the province of Tay Ninh has increasingly attracted visitors.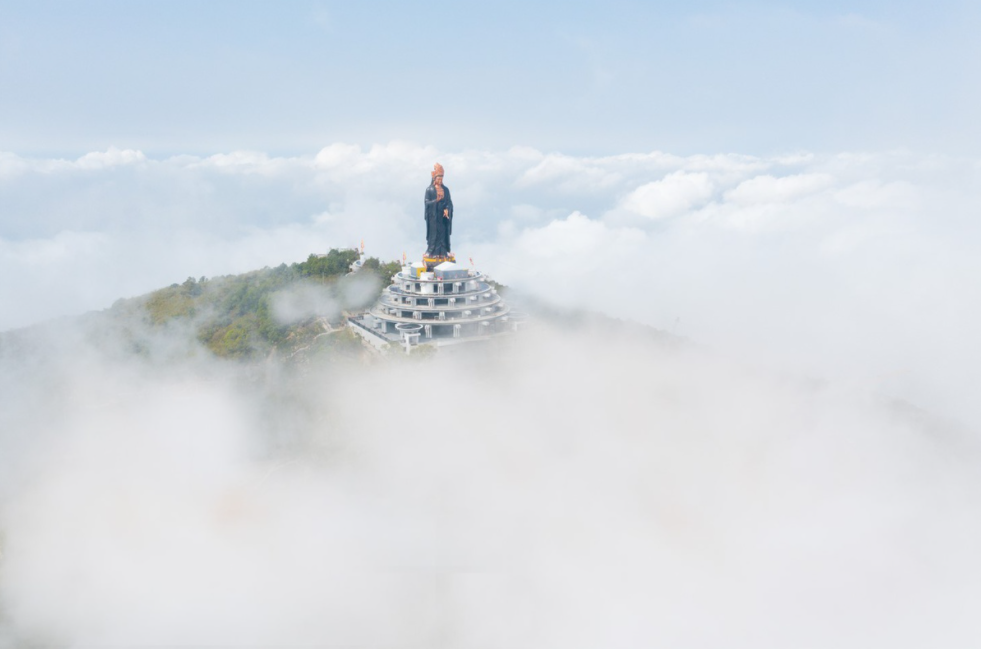 Photo: Zing News
Lying about 100 km from Ho Chi Minh City, Tay Ninh is a popular destination for young people from Ho Chi Minh City as it possessing much impressive entertainment and spiritual tourism areas.
On the first days of the year, the statue of Buddha on the top of the sacred mountain Ba Den (Tay Ninh) has just set the record of being the highest buddha on a mountain in Asia. Coming to this sunny and windy land, in addition to exploring the sacred works, you can relax and immerse in the beautiful nature that suits all demands of entertainment here.
Ba Den mountain
Referred to as "the top of Southeast regions", Ba Den Moutain has long been known for its entertainment and religion complex. Besides getting here to pray, Ba Den Moutain offers tourists fresh air, the vibrant flower gardens. Visitors can buy a 400.000 VND (17 USD) ticket, which includes cable cabin fee and a buffet on the mountain's restaurant). If you love trekking, you can conquer Ba Den mountain on foot. The temple road, the electric pole, the water pipe, Ma Thien Lanh, and Phung Mountain are all options with increasing levels of difficulty.
Photo: Zing News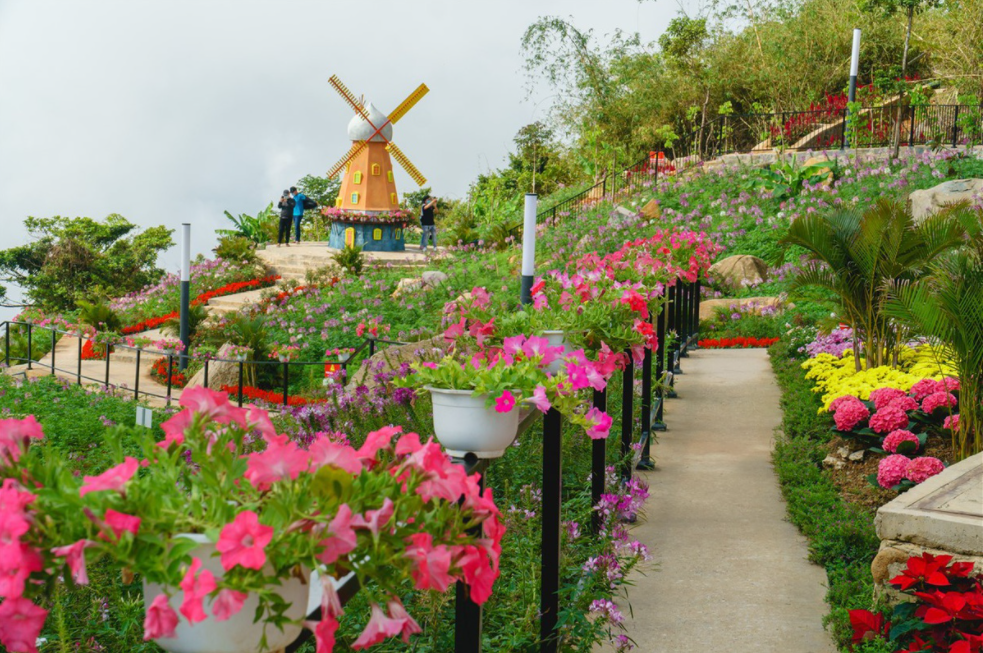 Photo: Zing News
The Holy See of Tay Ninh
About 4 km from the city center, Tay Ninh Holy See is a famous landmark of the Cao Dai religion. This is a cluster of unique architectural, artistic and religious works, built on a scale of 2,000 square meters. The first impression when visitors getting here is Thien Nhan in front of the Holy See. It is an eye shape that shines with aura, a sacred symbol of the Cao Dai religion. The Holy See's floor has nine levels of height, often called "The Nine Noble Truths".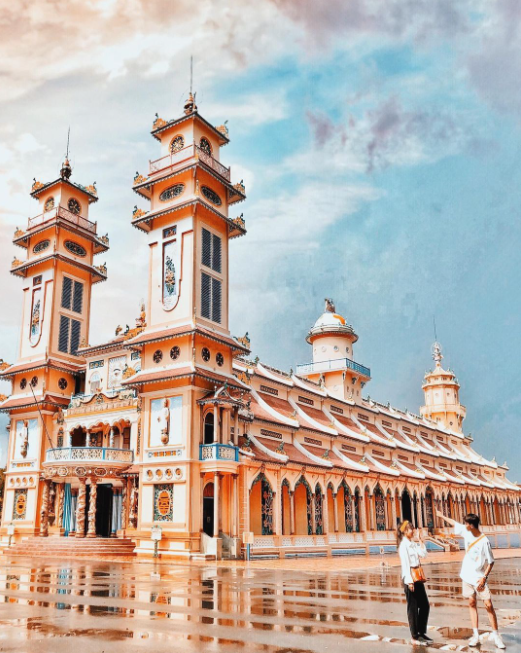 Photo: Zing News
Dau Tieng Lake
As one of the largest artificial lakes in Vietnam and Southeast Asia, Dau Tieng Lake (Tay Ninh, Binh Duong, Binh Phuoc) attracts visitors thanks to the charming landscape and unique ecosystem. The lake remains untouched, quiet, suitable for those who want to temporarily leave the noisy, smoky city. Because there are not many hotels and motels in the surrounding area, you can set up a tent overnight or organize a cozy barbecue party with a close association of friends.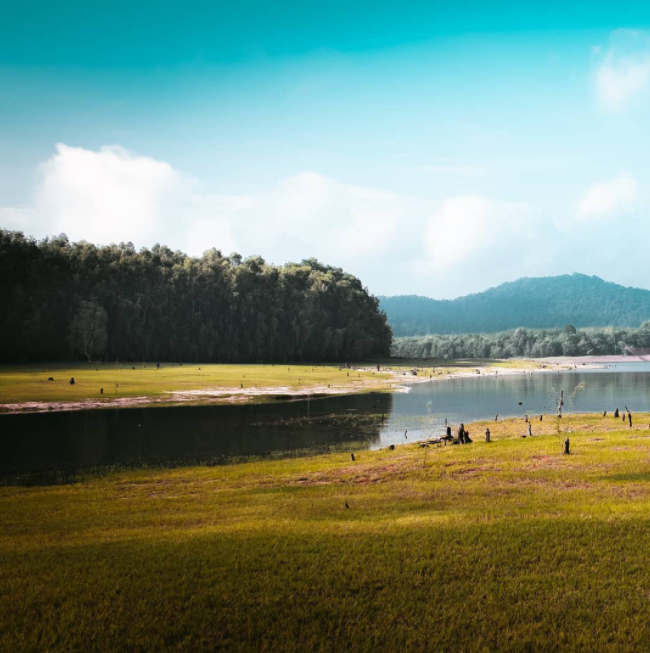 Photo: Zing News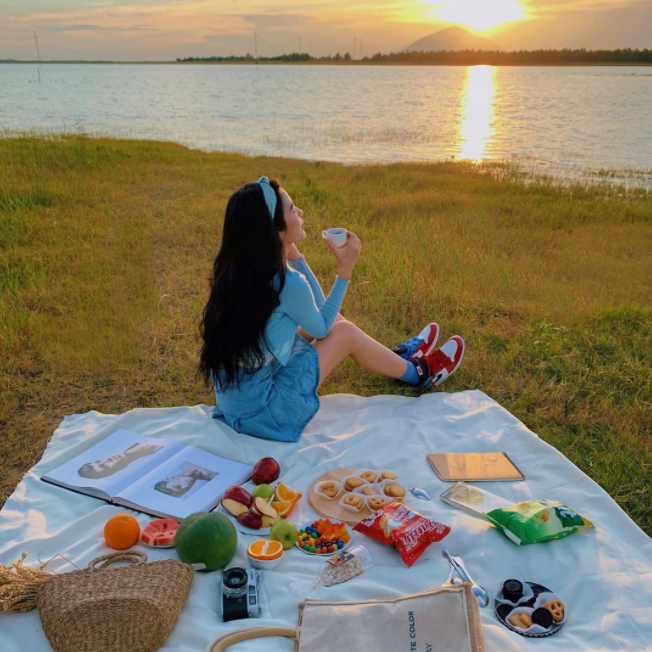 Photo: Zing News
Ma Thien Lanh Valley
Ma Thien Lanh valley is bordered by three mountains, namely Ba Den, Phung, and Heo. As its name implies, the road to this place is quite bumpy and dangerous. Still preserving the wild beauty with immense primeval forest and beautiful rocky lakes, this is the ideal place for young people who love adventure. With the majestic, poetic natural scenery, cool and fresh climate, this place is loved and called "Da Lat of the Southeast".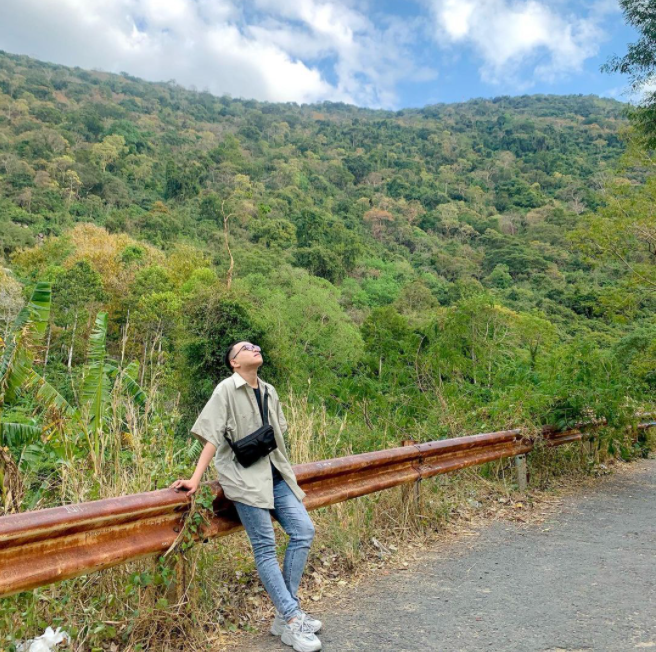 Photo: Zing News
Long Dien Son
About 4 km from the city center, the Long Dien Son tourist area is like a "green oasis" of Tay Ninh. If visiting this site, visitors can walk around the lake under the cool old trees, blending with the wild nature. In addition to the green, open space, there are also many types of entertainment for tourists to choose from such as fishing, swimming ... The resort is suitable for families with young children, large groups of people want to organize camping activities, picnics, team building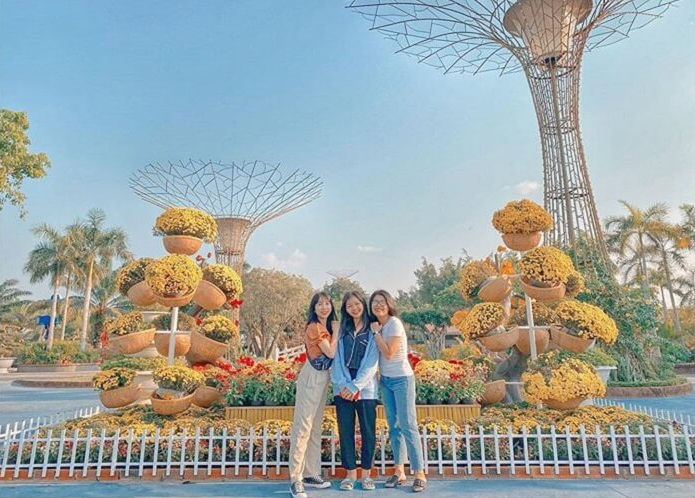 Photo: Zing News
Tay Ninh drives back human trafficking

Sharing a 240km border with Cambodia, the southern province of Tay Ninh is considered a hotspot for transnational crime, including the trafficking of women and ...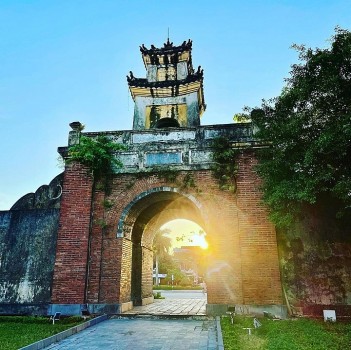 Travel
Quang Binh has many natural wonders as well as magnificent man-made architecture, one of which is Quang Binh Quan