Number 1 Soya Calcium Soy Milk with Full Nutrition for Confident Exploration
Each trip brings young people new experiences. However, to properly enjoy their adventures, young people need to stay healthy and hydrated. Fortunately, Number1 Soya Calcium soy milk does just that.
Traveling can be said to be one of the top hobbies of young people today. Many young people take advantage of the holidays to roam everywhere, both to relieve stress, and to explore and experience. It is not difficult to come across photos or videos shared by you on social networking platforms about travel experiences in a certain city or country.
Each trip of young people brings different colors but the same source of fresh and positive energy. The destinations that bring them not only memories with friends but also cultural knowledge, food and authentic living experiences. Summer - the season of blue sea, white sand and golden sunshine is beckoning and the holidays are approaching, young people have begun to prepare for new trips. Even though it is a vaction, young travelers become busier than ever.
Experiential travel and discovery are the favorites of many young people today.
"I love traveling, usually a year I will reward myself 1-2 trips to experience and recharge for the new semester. Summer vacation is coming, but my friends and I have been planning to travel since the beginning of the year, taking advantage of booking air tickets and finding out about local attractions, culture and cuisine in advance to experience it to the fullest," shared Thu Trang (Studying in Ho Chi Minh City).
Phuong Nhi (24 years old, working at a service company in Hanoi) revealed her holiday plans from April 30 to May 1: "The days of racing with work only look forward to the holiday. to be able to pack up and go. The trips help me recreate freshness and have more interesting experiences. I see that many of you choose to spend the upcoming long holiday to travel to a new place, and my group of friends is quite interested in mountain climbing, besides discovering local specialties, so they often find places close to them. nature away from the city."
In addition to the convenient travel experiences that bring excitement, the fact that many young people have trouble maintaining their diet makes the fun trip suddenly boring because of poor health. guaranteed.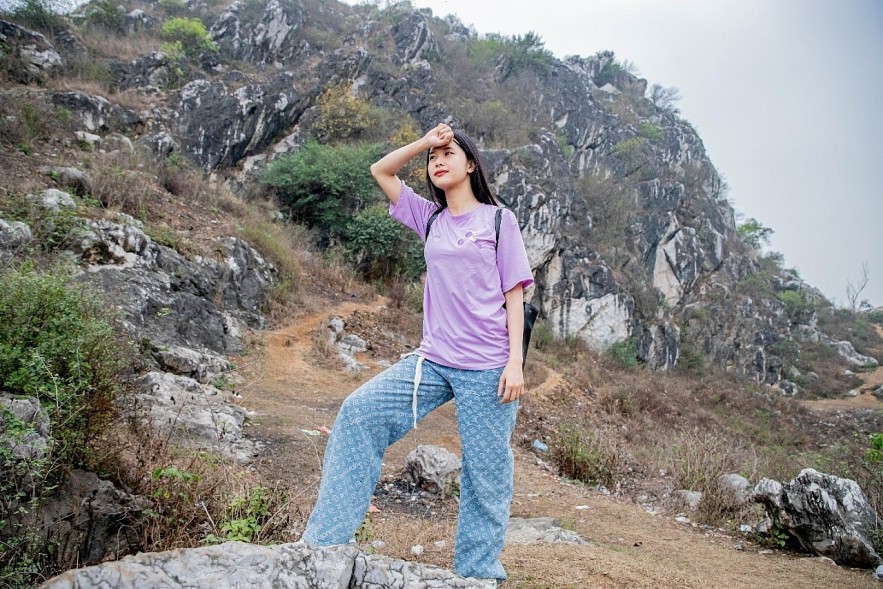 The body needs adequate nutrition to have enough energy to experience activities.
When you come to a locality with a new culture, it means that you will experience a different culinary culture and a different way of cooking, of course, resulting in not being able to adapt to a new style of eating… Or on trips Going away for a long time, living habits are reversed, causing many young people to skip meals and forget to eat. Not eating enough makes the body tired, not enough nutrition for the next experience and discovery activities.
Maintaining a scientific, healthy diet during long trips is not easy. Especially when it comes to fun activities, exploring the experience in each trip is extremely dense. At this time, the body is active and uses energy continuously, so it needs to be supplemented with nutrients to the maximum to ensure health throughout the trip.
Understanding the importance of health in experience trips, some young people choose to prepare familiar food solutions to supplement nutrition such as fresh fruits, boiled eggs, cookies, cereals Dried fruit, dried fruit, etc. However, carrying a lot of things makes the experience and discovery activities become boring, incomplete and moreover, it takes more energy and time to prepare. A compact, convenient nutritional supplement bottle that can be carried and used anywhere is the way that many young people have discovered.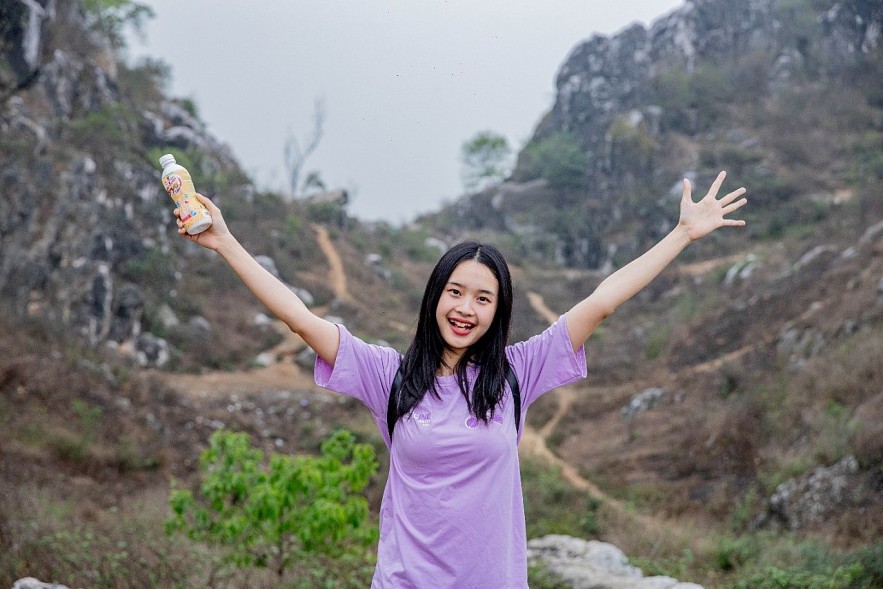 Number 1 soy milk in modern, sturdy version helps young people to take it anywhere.
After a few trips with the above problems, Thu Trang immediately pocketed her own convenient nutritional secret on long trips. "Instead of preparing cumbersome food on each trip for fear of not being used to food in other localities, I chose to bring Number 1 Soya Calcium soy milk to ensure health. Delicious soy flavor, added calcium, almost full package of nutrients needed by the body. Especially, the bottle is compact, easy to pocket, convenient to use, can be brought anywhere without hindering any experience and discovery activities," Trang said.
It is known that Number1 Soya Calcium soy milk used to cause a fever in the Vietnamese youth community, especially young people who pursue a healthy lifestyle right at the time of its launch. Up to now, the attraction of the product has not shown any signs of cooling down.
This is completely understandable because Number 1 Soya Calcium not only meets the nutritional needs of young people but also satisfies the convenience factor, serving their active, mobile lifestyle and passion for experiences. Delicious soy milk flavor, produced with Aseptic cold extraction technology from Europe, does not contain preservatives to make the product safe for consumers. Besides, the calcium component is added to help harden bones and be flexible in movement.
"Since knowing Number 1 Soya Calcium soy milk, I always have this product in my backpack on every trip. Drinks help me feel secure to burn out in the experience and discovery activities without worrying about nutrition to ensure health," Phuong Nhi said.