O Long Tea Hill in the Winter - A Picturesque Beauty in Sapa
The town of Sapa is a place with many famous tourist attractions, one of which is O Long Tea Hill.
O Long tea hill is located on the road to O Quy Ho pass, in Sa Pa town, Lao Cai province. This hill is about 7 km from the center of Sa Pa town, this place has an altitude of about 1,800 m above sea level. Recently, this place has become an attractive check-in point. Thanks to its rare natural beauty, this place has caught the eye of shutterbugs across Vietnam.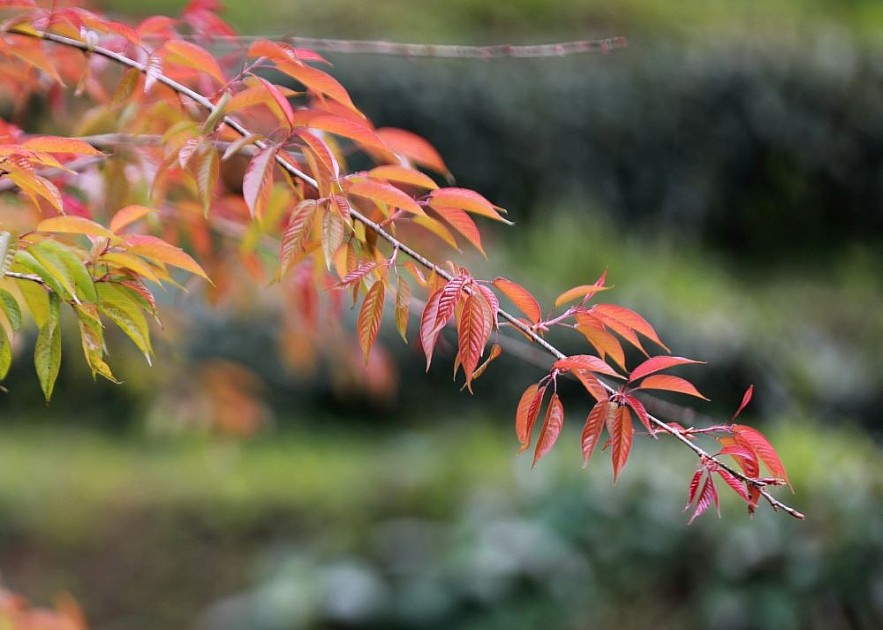 Photo: tienphong.vn
Rolling tea hills are interwoven with cherry blossom trees along the path of the oases. Currently, the cherry apricot trees planted on this tea hill are in full bloom which creates a poetic scene. Countless people are visiting this place after the temporary closure for cleaning and maintenance.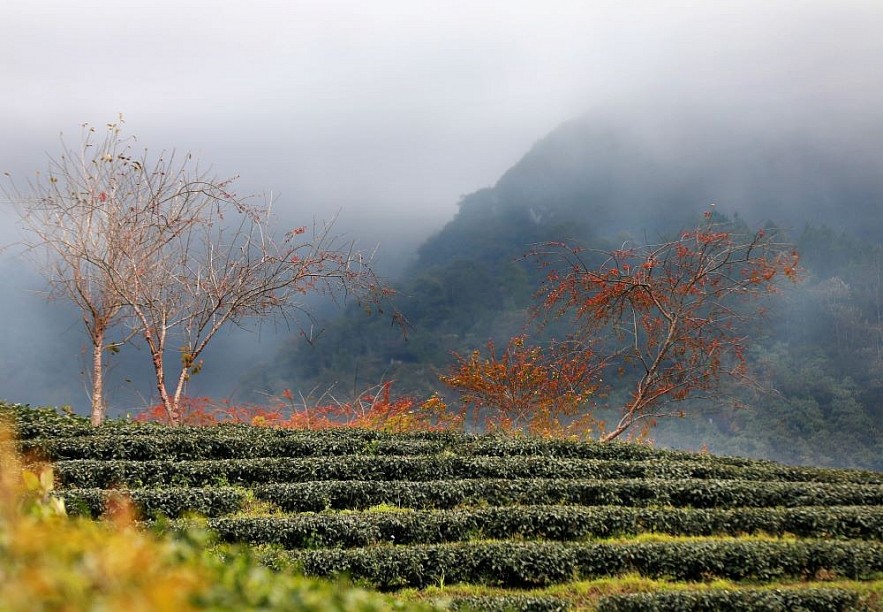 Photo: tienphong.vn
From O Quy Ho pass, visitors can see the whole tea hill like the image of upside-down bowls stacked on top of each other. This hill is bright green, pink, and yellow. These are the colors of the Cherry Blossoms. The blooming cherry blossoms are interwoven on the green tea hills. The highlight of this large tea hill is the burgundy plum tree with newly sprouted leaves. It looks like a smoldering torch.
When visitors come to O Long tea hill, they will have the opportunity to enjoy the fresh air and a little morning dew floating halfway up the hillside. They will also be immersed in the rare scenery of the tea hills. In addition, people can visit the tea processing factory and learn about the tea-making process.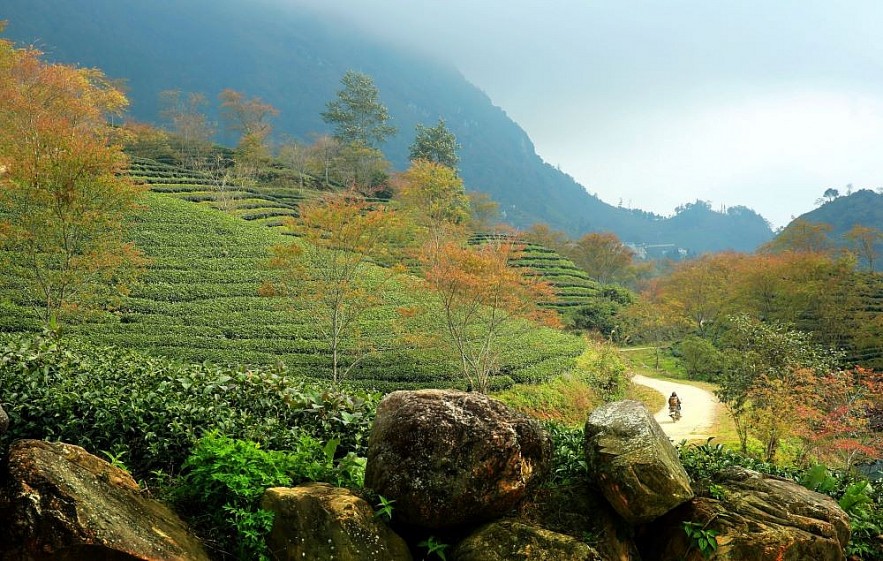 Photo: tienphong.vn
This hill looks beautiful from any angle, but perhaps the ideal distance to admire the fanciful beauty of this tea hill is from afar or looking down from above. From above, the tea trees are neatly trimmed and meticulously cared for by the hands of tea pickers.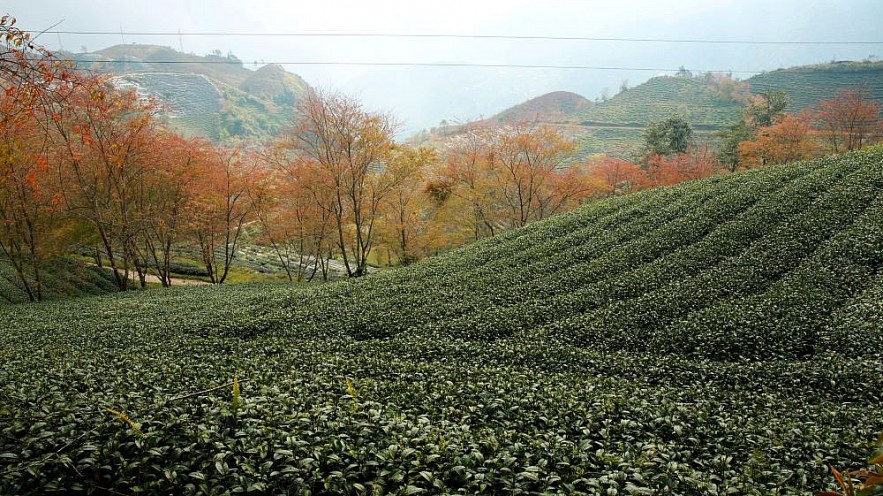 Photo: tienphong.vn
At the end of winter and early spring, the tea hill takes on a beautiful "new coat," the tea leaves are greener and fresher. Specifically, the best time to make a journey to explore this beautiful land is around December to January. In the winter, O Long Tea Hill is as beautiful as a painting. Fresh tea buds form a layer like a smooth carpet spreading across the mountains. When spring comes, the cherry blossoms bloom with a warm pink color.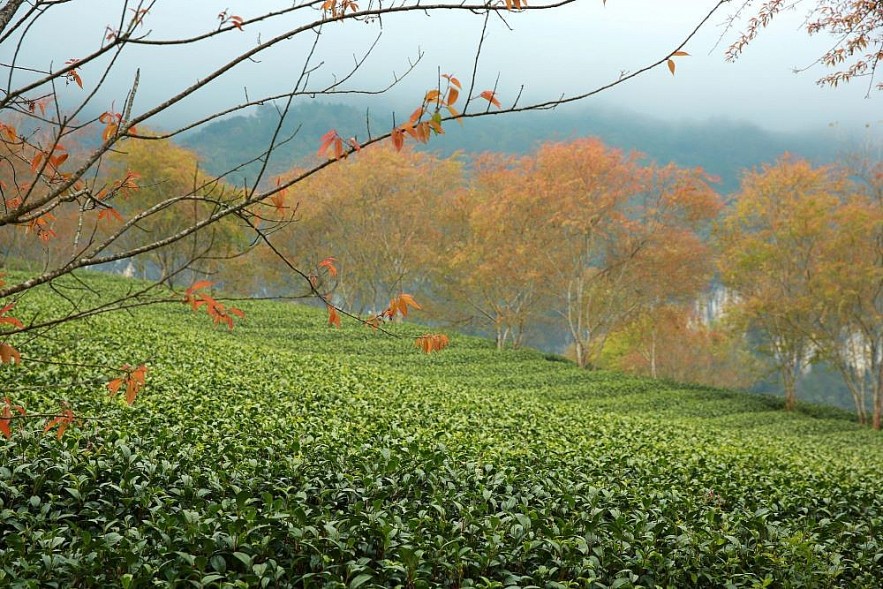 Photo: tienphong.vn
Friendship
On March 25, the 92nd anniversary of the founding of the Ho Chi Minh Communist Youth Union took place at the Russian Presidential Academy of National Economy and Public Administration (RANEPA) in Moscow.