Over 100 Youth in Vietnam for Summit to Work for Greener World
The 2023 Global Youth Summit to discuss the issue of combating climate change "Global Warming - Sea level rise" will be held in Quy Nhon city from August 23 to 25.
The 2023 Global Youth Summit with the theme "Global Warming - Rising Sea Level," organized by the Communication Center of the Vietnam's Ministry of Natural Resources and Environment (MONRE) in collaboration with the Hemispheres Foundation, a Singapore-based non-profit social enterprise, will take place in Quy Nhon.
Throughout the three-day Global Youth Summit, the young environmentalists will be discussing waste issues and engaging in community outreach to encourage members of the public to pledge to act against global warming.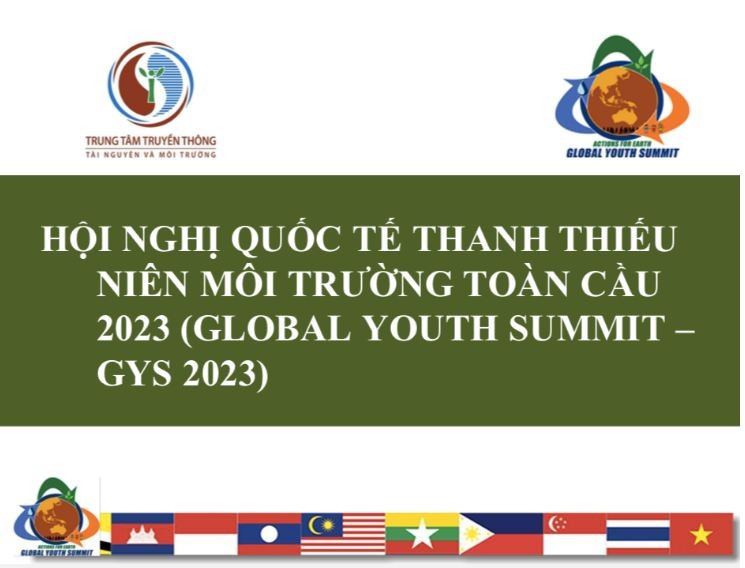 The summit is expected to be held at the International Center for Interdisciplinary Science and Education (ICISE) and Quy Nhon Science Discovery Center (Binh Dinh province).
This event aims to raise the awareness and understanding of future citizens about natural resources, environmental issues, clean water, renewable energy, forest resources, water resources, climate change and environmental protection.
At the same time, the participants will share knowledge, skills, practical experiences, guide and support groups and members in protecting natural resources and marine environment, turning ideas into the projects are usefully applied to the community, besides spreading the spirit of volunteerism, youth, and environmental protection messages to the community.
Leaders of MONRE, a number of NGOs, environmental businesses and more than 100 young people from ASEAN countries and Africa, aged from 14 to 23 years old, will be represented in the association.
According to the organizing committee, activities will be carried out within the framework of the conference, including presentations on environmental initiatives, science/media/fundraising filmmaking, and ideas exhibition, cultural exchange campfire, local environmental research, livelihoods associated with sustainable environment.
In addition, on the last day of the summit, a forum/talk show on the topic "Global warming, sea level rise, plastic waste" will be organized for young people to have the opportunity to have a direct dialogue with scientists, professionals, and managers.
First organized in Singapore in 2014, Actions for Earth – Global Youth Summit (GYS) is a youth-led global platform on sustainable development.