Over 17,000 children in five Vietnamese provinces received free heart check-up
The Vinacapital Foundation provided free heart check-up for more than 17,000 children in Bac Kan, Dien Bien, Nghe An, Quang Ngai and Binh Dinh provinces in November & December 2020.
Photo courtesy of the organization
For the last 2 months of 2020, The VinaCapital Foundation and other partners have travelled across Vietnam and successfully conducted the Outreach Clinic program that provides free heart check-up for 17,126 children in Bac Kan, Dien Bien, Nghe An, Quang Ngai and Binh Dinh provinces. The results were impressive and proved their efforts in making an impact for disadvantaged children across Vietnam.
In those provinces, 124 children have been diagnosed with congenital heart defects. Heartbeat Vietnam is closely following those cases to support these children to immediately receive needed medical treatment.
The event was sponsored by FedEx and supported by doctors from Hoan My Da Nang Hospital and Hanoi Heart Hospital as well as provincial officials.
Wishing to be able to help "Every baby has a heart check-up at least once in their lives", Outreach Clinics will continue the journey of providing free heart screening in the future.
Founded in 2006, The VinaCapital Foundation (VCF) aims to empower the children and youth of Vietnam, by providing opportunities for growth and improvement through health and education programs for millions of Vietnamese in 63 provinces every year.
Heartbeat Vietnam, a programme of VCF, has provided heart operations since 2006 for children across Vietnam, as well as helping to improve cardiac and pediatric care in Vietnam via a telemedicine training series, equipment donations, and support for province-level pediatric outreach centers.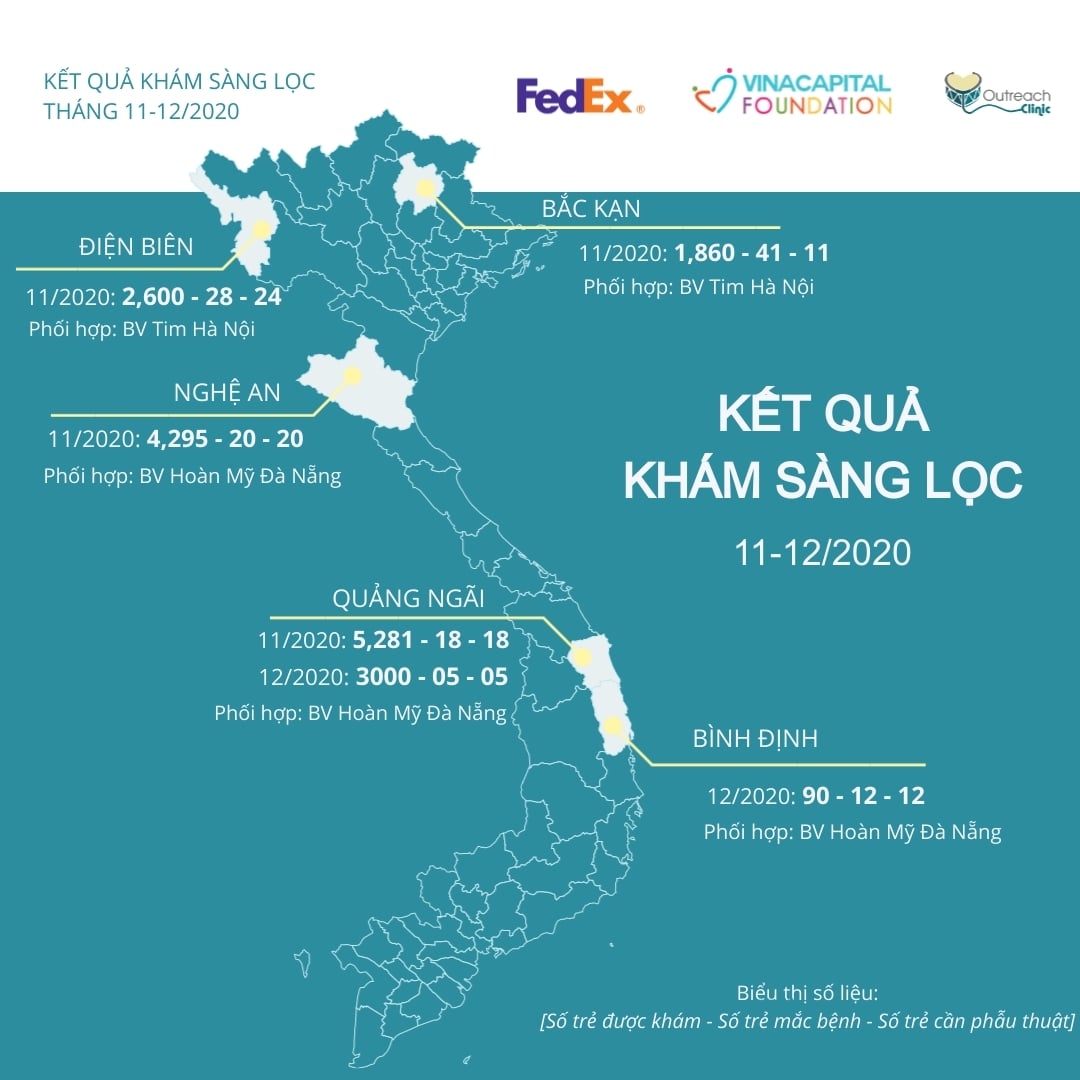 Photo courtesy of the organization
Congenital heart defects are abnormalities at a person's heart that are present at birth, which affects the heart walls, the heart valves or blood vessels. Since the structure of the heart is negatively affected, children (and even adults) with CHD will suffer from irregular blood circulation throughout their bodies.
On average, 10,000 infants are born with CHDs in Vietnam every year. 75% of those babies will need medical intervention to prevent complications in life. Unfortunately, a large number of infants with CHDs live in rural areas with limited access to early diagnosis. Therefore, VCF organizes mobile outreach clinics to the remotest province and offers free heart examinations for children.
Those outreach clinics help to find out children with CHDs and support them with medical care as early as possible./.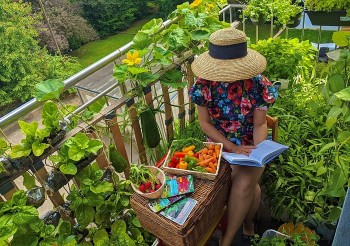 Overseas Vietnamese
An amaetur farmer, Chang Nguyen taught herself to build a small green space on her balcony.
Multimedia
In September, some isolated resorts in Sa Pa, Lao Cai Province and Hoa Binh Province have welcomed tourists with negative test results for Covid-19 within 72 hours.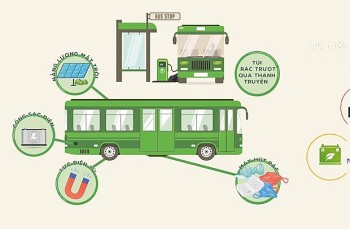 Viet's Home
Up to 800 initiatives on environmental protection have been submitted by Vietnamese youth to the British Council after only two months of launching.