Mutual wedding of 46 disabled couples touches the heart of attendants
46 couples with difficult circumstances got married in a mutual wedding Sunday, a one-in-a-lifetime marriage that they would treasure for the rest of their life.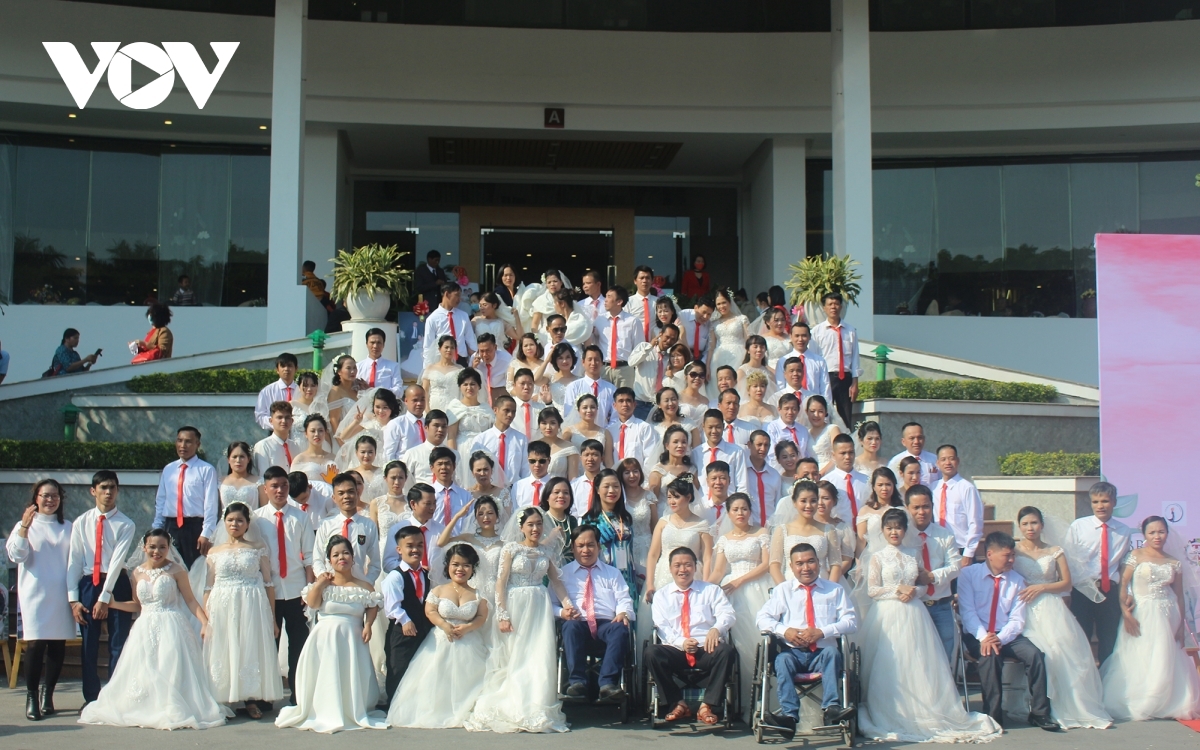 The wedding is attended by 46 couples (Photo: VOV)
The special wedding is part of the "Real Dream" program launched under the cooperation of the Center for Women and Development and the Women Development Support Center. It also celebrates World Disabled Day (December 3).
The selected couples are shortlisted from applications sent from different provinces and cities in northern Vietnam. Valid candidates include people with disability, those living in difficulties, those cannot afford a wedding.
The wedding ceremony was solemnly held with full traditional rituals and the attendance of grooms and brides' relatives, friends, organizers and honored guests, making it an unforgettable experience for all the couples.
Mr. Truong Xuan Lam and Mrs. Nguyen Thi Hoa are among the blissful couples. Hoa spent her entire childhood in an orphanage. She first talked to Lam on social media in May. As the two gradually fell in love, Lam traveled all the way from Quy Nhon, southern Vietnam to the northern capital of Hanoi.
"I've never thought I would take her as my life partner before, but this is it. I think I've met the right person. I love her for her innocence, cuteness and compassionate heart", Lam was quoted by VOV. "We have the 'Real Dream' organizer to thank for. This is a very meaningful wedding".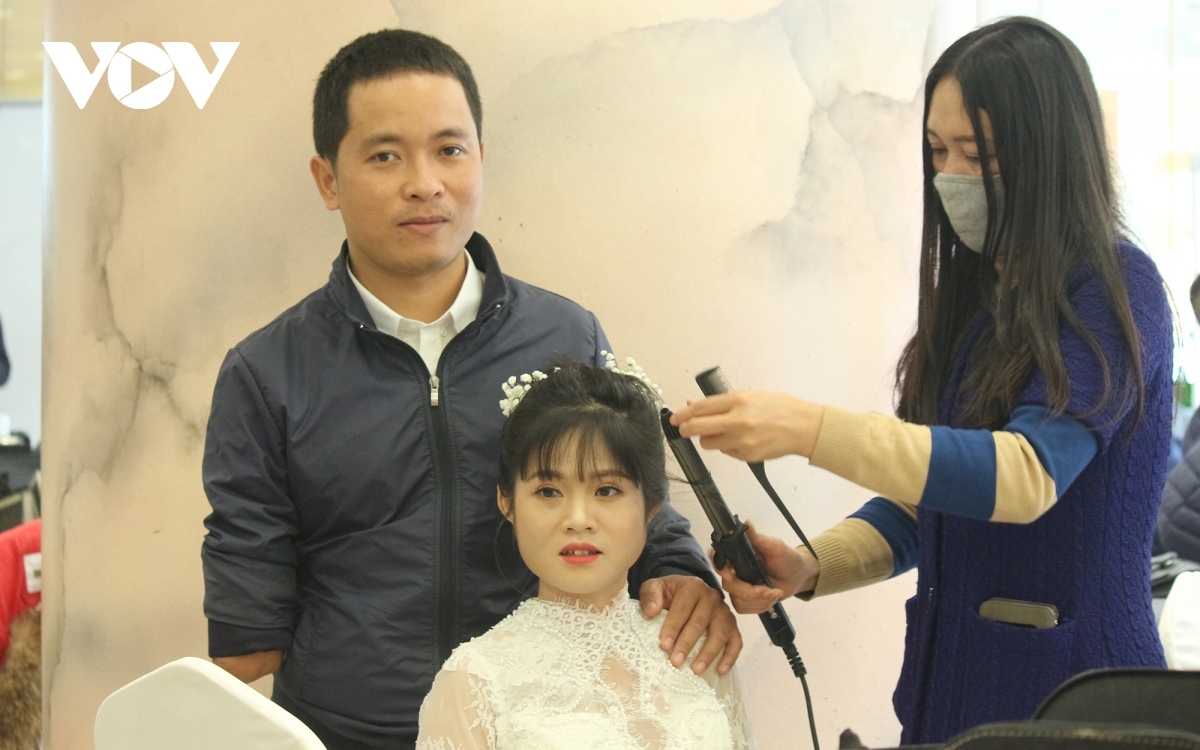 Mr. Truong Xuan Lam and Mrs. Nguyen Thi Hoa (Photo: VOV)
Mrs. Nguyen Thi Ngan and Mr. Nguyen Minh Hai is another couple at the mutual wedding. The couple is both visually-impaired and first encountered at a computer class years ago. Due to the disability, Ngan and Hai's decision to get married at first wasn't got the nod from both families. However, with sincere love, the couple could finally have a small wedding in their hometown, Vinh Phuc.
"Though this is not the first time we put on groom and bride suit, the happiness is still the same. This is like a gift that the community is giving us disabled people", Hai said.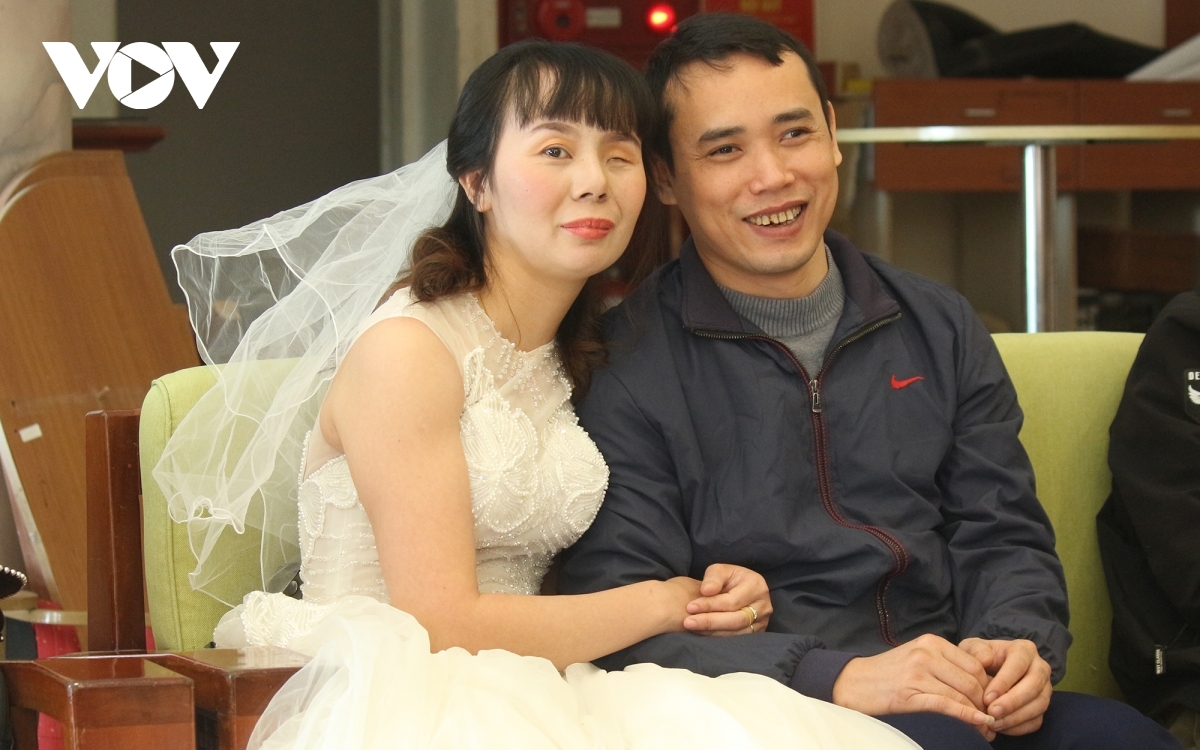 Mrs. Nguyen Thi Ngan and Mr. Nguyen Minh Hai (Photo: VOV)
"Real Dream" is a humanistic social activity aiming at promoting the full and equal participation of disabled people. The inclusion of people with disabilities is a necessary condition to uphold human rights, sustainable development, peace and security.
Below are other couples at the wedding.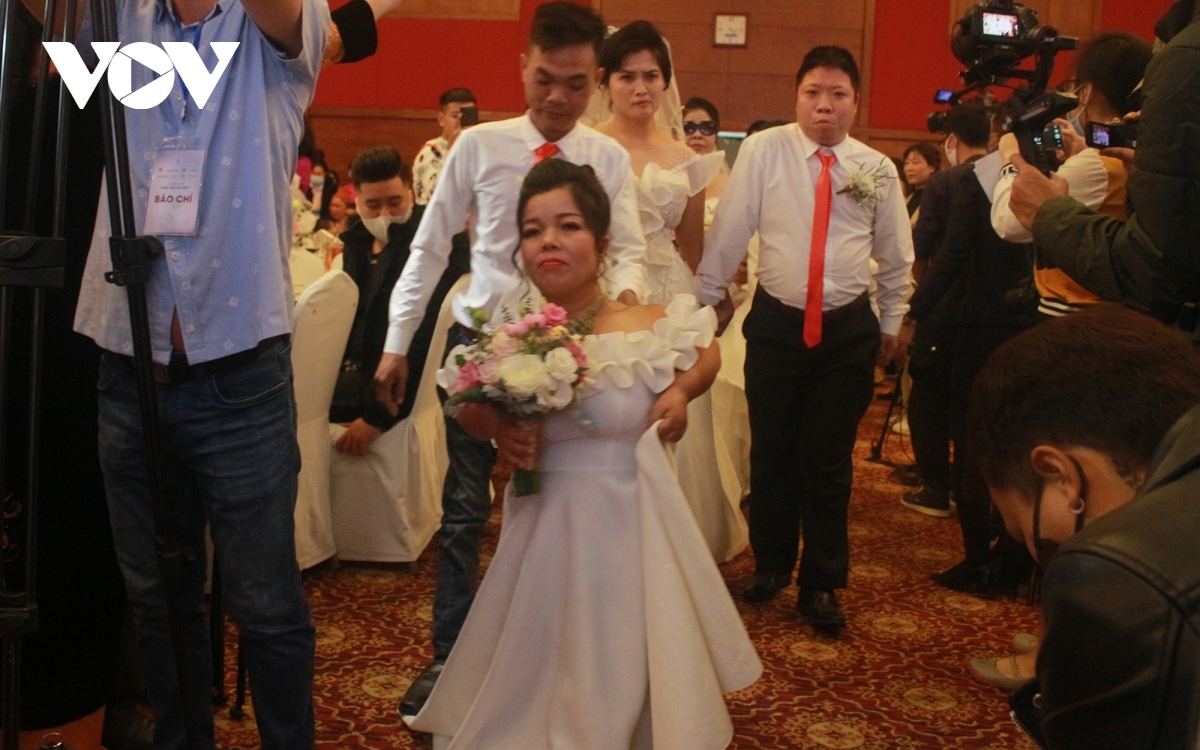 (Photo: VOV)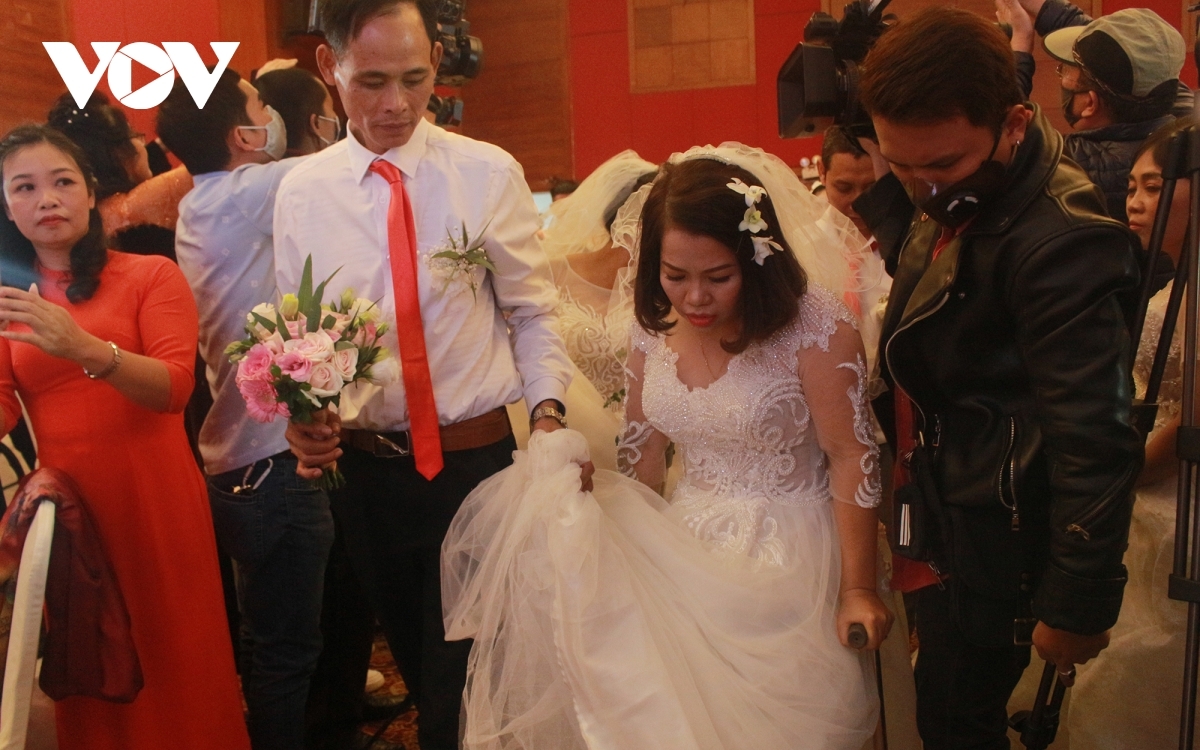 (Photo: VOV)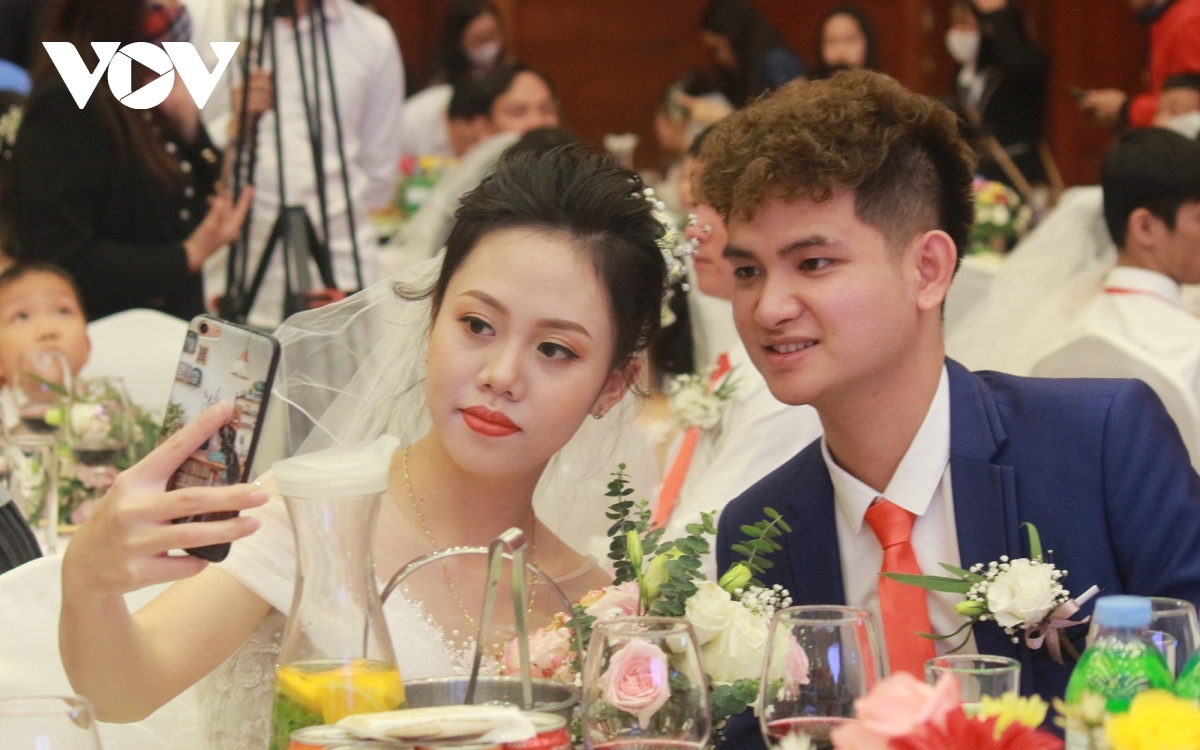 (Photo: VOV)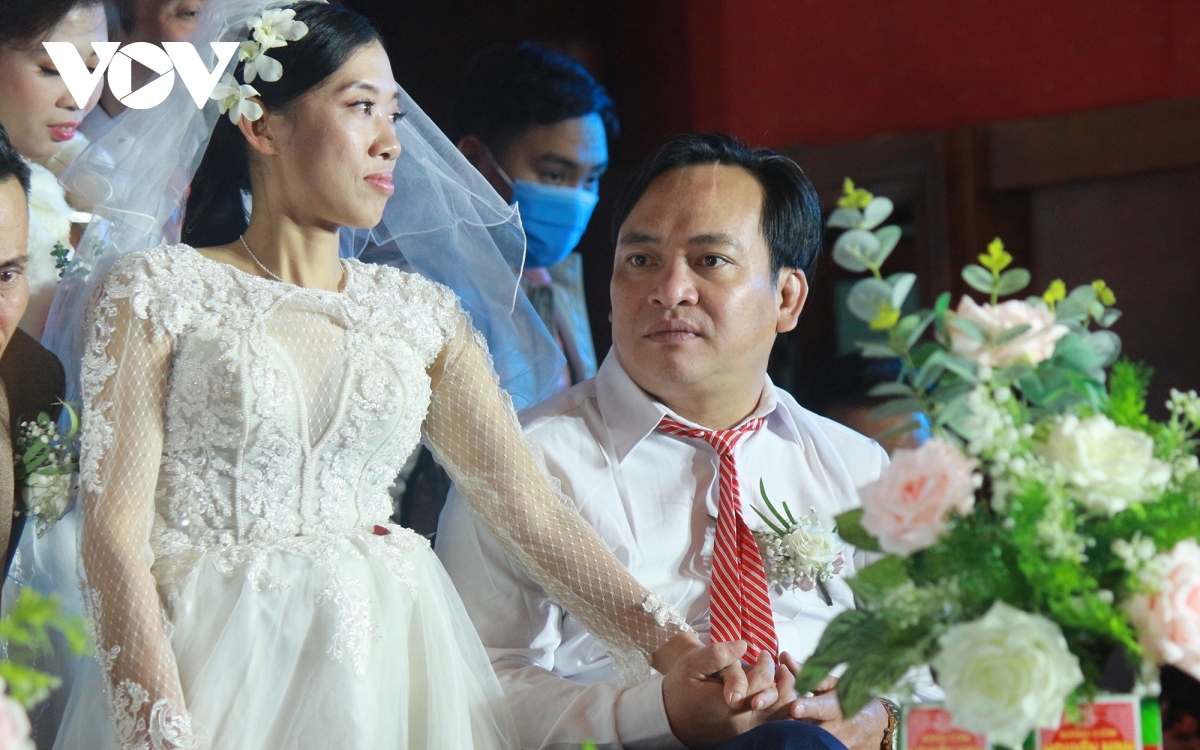 (Photo: VOV)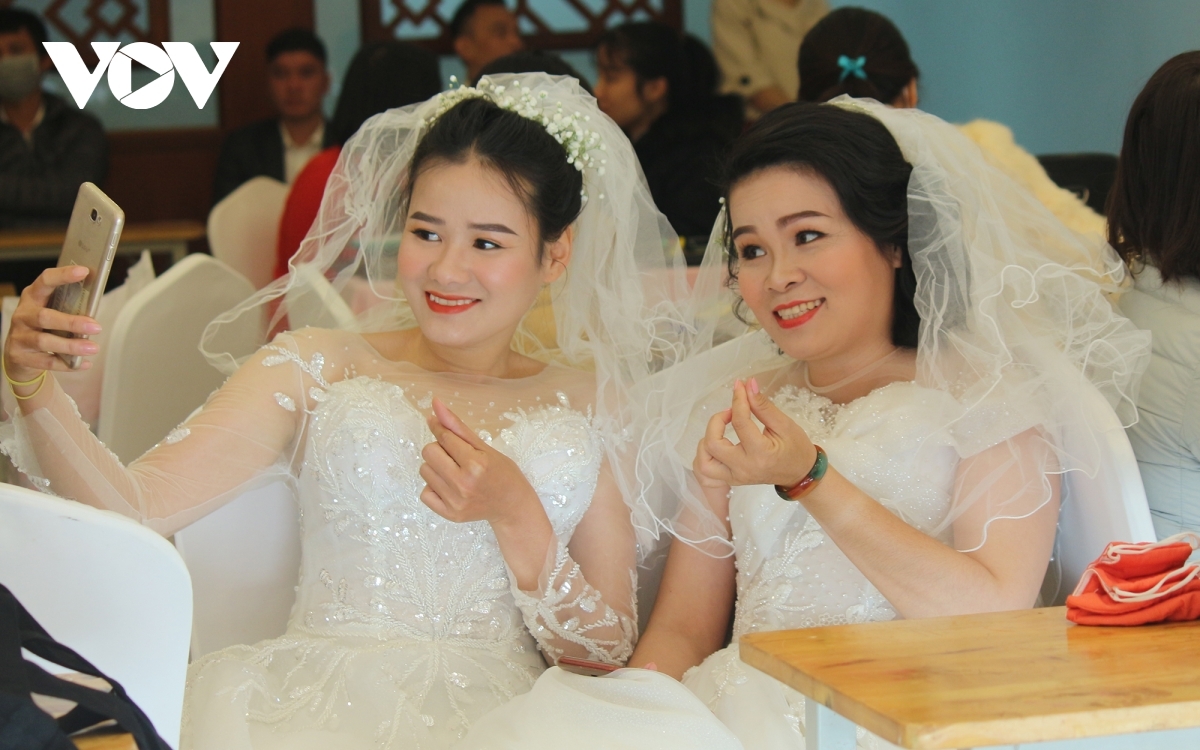 (Photo: VOV)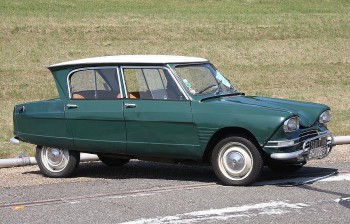 World
From the elegant Renault 5 to Mercedes-Benz 300 SL, these lovely and unique ordinary classic cars will give you the best driving experience of all time.