Over 2,000 Vietnamese Flight Back Home During Tet
36 regular and irregular flights have transported 2,055 Vietnamese citizens who are stranded overseas due to the hiatus of commercial flights, during the Lunar New Year (Tet) festival.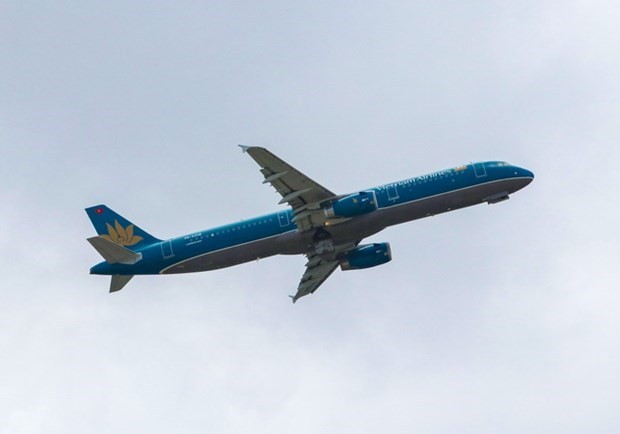 Illustrative photo. Source: VNA
From Jan. 31 to Feb. 7, foreign airlines conducted 36 regular and irregular flights transporting 2,055 Vietnamese passengers from Taiwan (China), Cambodia, Singapore, Thailand, Japan and the Middle East and Turkey back home, announced the Ministry of Transport.
Earlier on Jan. 31, Prime Minister Pham Minh Chinh requested the ministry to urgently permit foreign airlines carrying stranded Vietnamese citizens home and issue related guidance, with localities involved asked for close coordination in Covid-19 prevention and control.
Right after that, the ministry sent a document to the Civil Aviation Authority of Vietnam to actively coordinate with agencies and units of relevant ministries, sectors and localities to urgently issue permits for the airlines to transport Vietnamese citizens back home, especially from areas where many Vietnamese are still stranded, creating favourable conditions for them to return home on Lunar New Year (Tet) holiday.
Tet, the longest and most important traditional festival in Vietnam, is considered a time for family reunion.
Since the pandemic broke out, the foreign ministry has followed the Government's guidelines on "putting people at the centre" and "leaving no one behind", and has coordinated with competent agencies at home and abroad, Vietnamese representative offices in foreign countries and foreign air carriers to bring Vietnamese expats home.
Over the past two years, Vietnam has conducted around 800 repatriation flights for nearly 200,000 Vietnamese from more than 60 countries and territories, who were in extremely difficult circumstances and wished to return home.
All of those people went to quarantine facilities right after their arrival back to the country.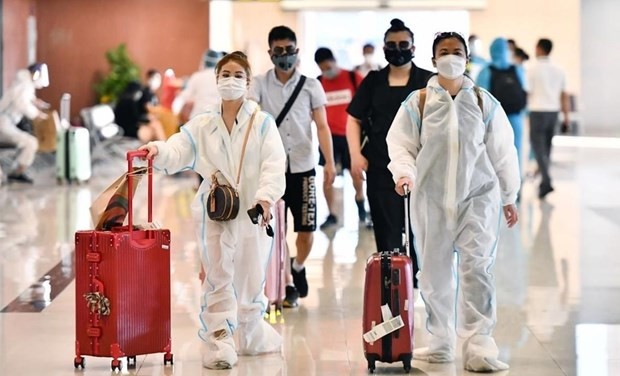 Illustrative image. Photo: VNA
From Jan. 1, 2022, Vietnam has resumed regular international commercial flights to eight countries and territories.
After consulting the Ministry of Foreign Affairs and the Ministry of Public Security, the Government on Jan. 18 allowed Vietnamese expats and their relatives to enter the country only with valid visa exemption certificates, including those issued before the emergence of the Covid-19 pandemic.
According to the spokesperson, the Ministry of Health on Dec. 23, 2021 issued Vietnam's vaccine passport template which was then introduced to Vietnamese representative agencies abroad.
Vietnam's vaccine passport has been so far recognised by 10 partners, namely Japan, the US, the UK, Australia, India, Belarus, Cambodia, the Philippines, Palestine and Maldives.
Meanwhile, Vietnam has recognised vaccine passports or temporary vaccination certificates of 79 countries and territories.
The recognition will help to shorten the quarantine period for arrivals from those 79 countries and territories to only three days, as well as the quarantine time for fully vaccinated or recovered people.
Friendship
In Da Nang, the Vietnam-Laos Solidarity and Friendship Year 2022 was celebrated on July 2. Collectives and individuals of the Lao Women's Union were also awarded medals of Vietnam.