Overseas Vietnamese Support People in Need
Overcoming barriers to starting a business, Le Thi My Chau takes advantage of every opportunity to connect Vietnamese businesses with the world market, supporting people experiencing natural disasters, pandemic, and other difficulties.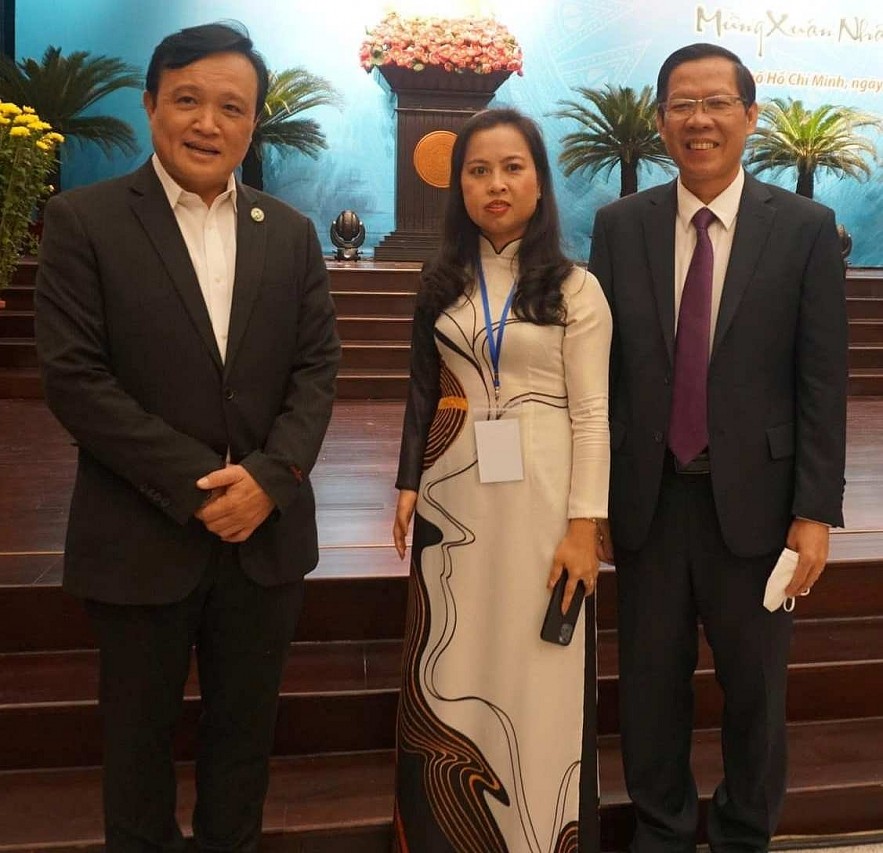 Le Thi My Chau at a meeting with overseas Vietnamese in Ho Chi Minh City in early 2022.
Overcoming barriers
Le Thi My Chau, an overseas Vietnamese in the US, head of Vina First Company entered the business path in 2007. At that time, she was only 28 years old.
However, the pressure in the field is not the only big burden on her shoulders, the stereotypes about gender and age also make her confused.
In the community, being the head of companies is often associated with the image of a man rather than a woman.
Therefore, the staff, especially the male staff, are not always satisfied with her instructions. "They are more experienced than me, they are 40 years old while I have just turned 28. Even though I was the boss, they rejected my new ideas about marketing and sales. Some do not hesitate to say that I do not have enough knowledge to evaluate their efforts," said Chau.
However, according to Chau, women also have strengths that men do not have, such as: sharp intuition and empathy. This strength in emotional intelligence is one of the factors that make women outperform men in leadership, as demonstrated in recent studies.
Talking about leadership, Chau said: "No one is born perfect and knows everything about business. Therefore, in addition to being confident and assertive at work, an intelligent leader also needs to listen to find the best path."
Supporting people
Besides managing her company, Le Thi My Chau is also enthusiastic when acting as a "bridge" to help many female entrepreneurs receive prestigious international awards such as the award of OWIT (Organization of Woman in International Trade).
OWIT is a global organization established for more than 30 years to help women easily access education, information exchange, and global business network expansion.
As one of the members of OWIT, she has the right to nominate successful Vietnamese businessmen for this organization to consider.
Up to now, many Vietnamese entrepreneurs have received awards from this organization such as Pham Thi Huan, Nguyen Thi Dien, head of An Phuoc Garment Company and Nguyen Thi Thu Huong, head of Kem Nghia. Chau said: "Compared to businesswomen who have received awards in other countries, Vietnamese businesswomen are not inferior. I want the world to know more about them."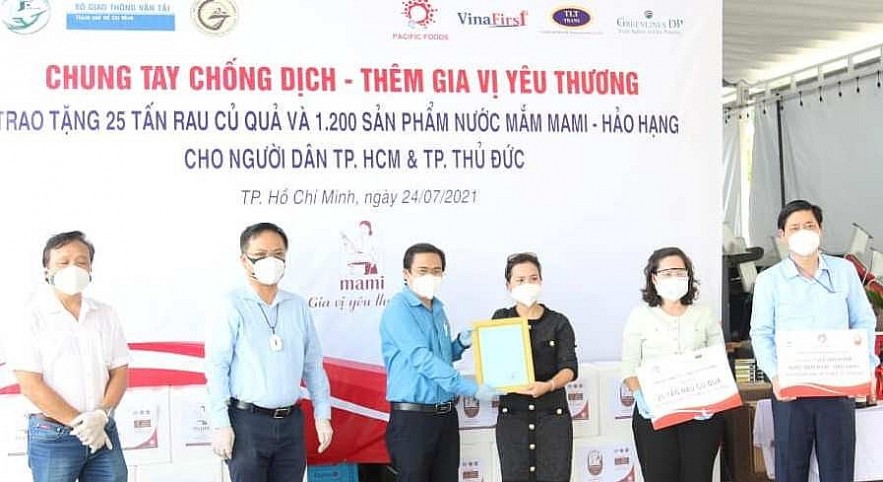 Le Thi My Chau gives gifts to support the people of Ho Chi Minh City during the Covid pandemic.
In addition to supporting Vietnamese businesswomen to step out into the world, Chau also helps people in difficult circumstances.
Since the end of April 2021, when the Covid-19 pandemic broke out in Vietnam, she has had many activities to support people in the midst of the pandemic. She supports the field hospital, the zero-dong supermarkets, the kitchen and the forces participating in the fight against the pandemic.
She has supported the city with more than 120 tons of rice, potatoes, and fruits, and donated more than 347,000 masks, 15,000 medical protective equipment, 10,000 bottles of saline, oxygen masks, and ventilators.
She said: "What I do is just to reduce the damage to those on the front of the fight against the pandemic, the doctors and nurses who are fighting day and night, and the families who are in need of necessities. I hope to join hands and accompany everyone on the path of pandemic prevention and spread love to the community."
She usually makes time for social work trips on weekends. "What I do is just hoping to bring something back to my homeland, to make life more beautiful. Giving back to life is the way I often tell my employees and loved ones. Spend some time on social work, bring love to those whose arms I reach," Chau said.